Sailing Cape Cod and the Sound
We spent a few days in Plymouth reprovisioning, and being what most visitors are - a tourist. A tour of the reconstructed Mayflower mark II gave visitors a flavor of what it must have been like for the first pilgrims to sail from England to the New World in 1620. With 132 passengers and crew on board, plus various domestic animals and cattle, it must have made those 10 weeks at sea fly by!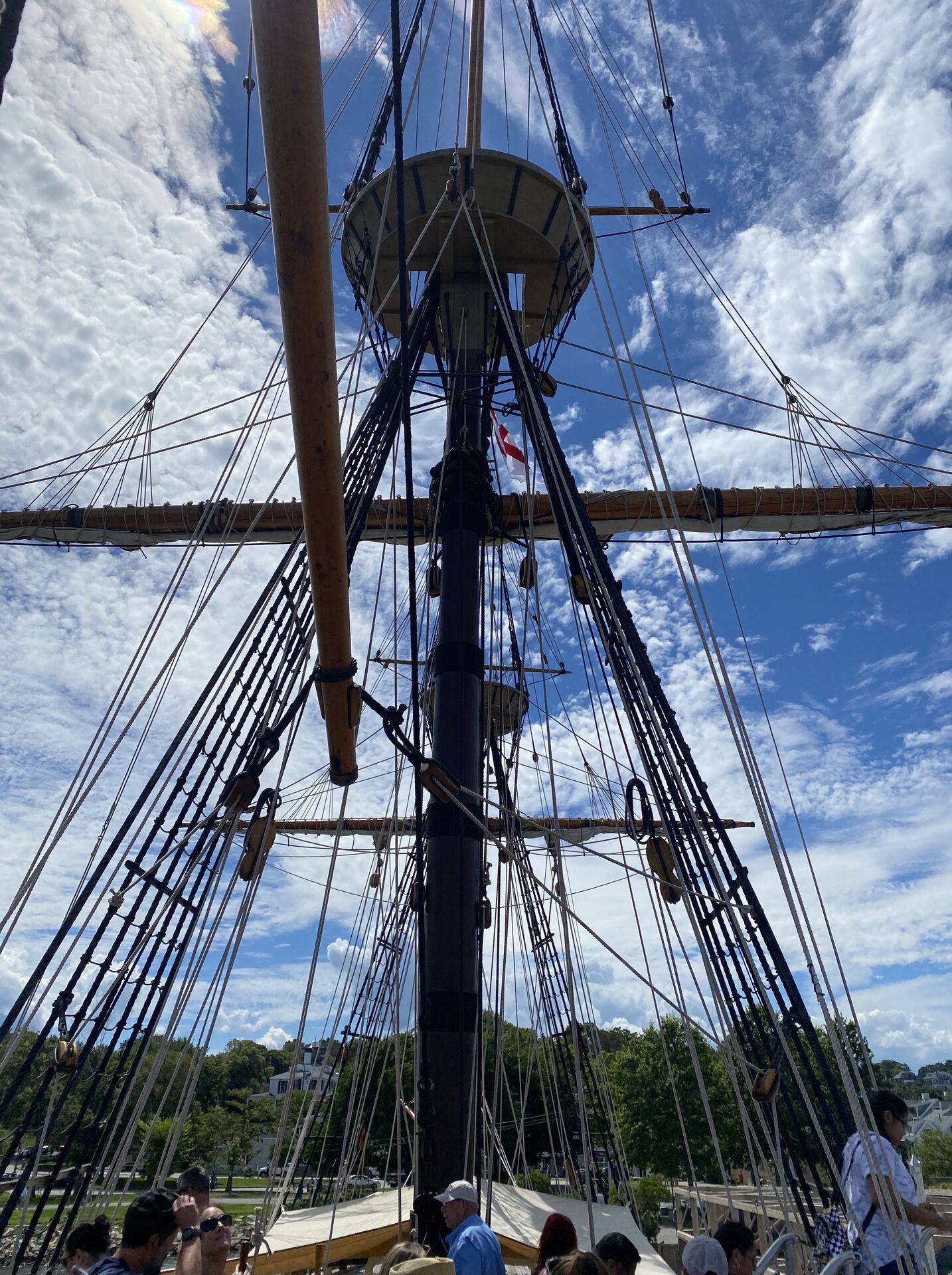 We wanted a taste of Cape Cod, so sailed over to Provincetown, and just in time, too. No sooner had we set the anchor we were informed by a neighboring boat that the annual Provincetown carnival was about to begin. After a two year hiatus, this year's theme was Myths and Legends and the spectators were treated to a colorful display of Provincetown pageantry.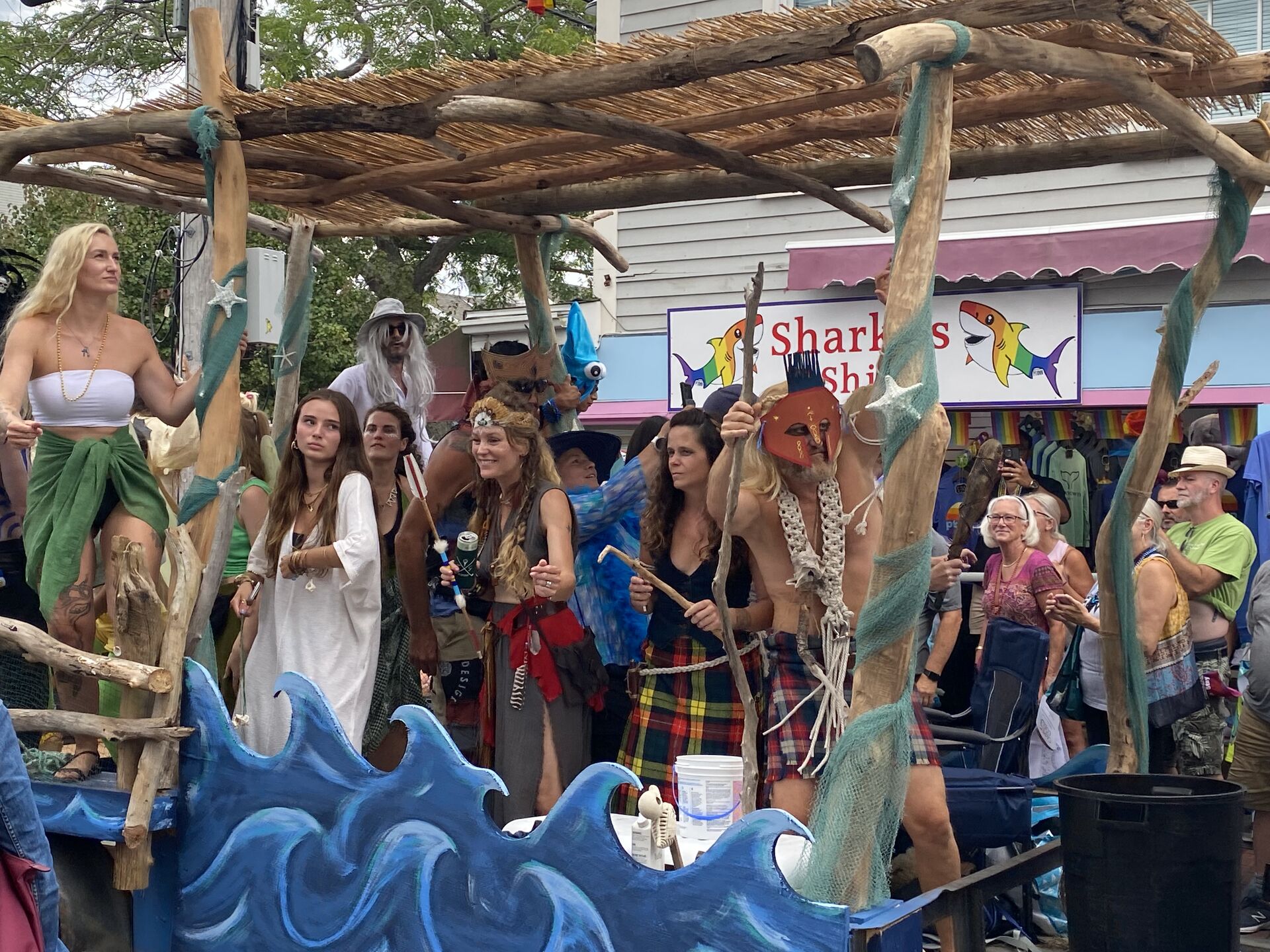 We decided to linger longer at our idyllic anchorage and rented bikes to tour the area. This included a strenuous walk up the 252 ft granite Pilgrim Monument, but which rewarded us with an amazing view of the cape and the anchorage. Despite what popular history tells us, the Mayflower's first stop in the New World was in fact Provincetown before its final destination of Plymouth. The monument was constructed to honor these pilgrims.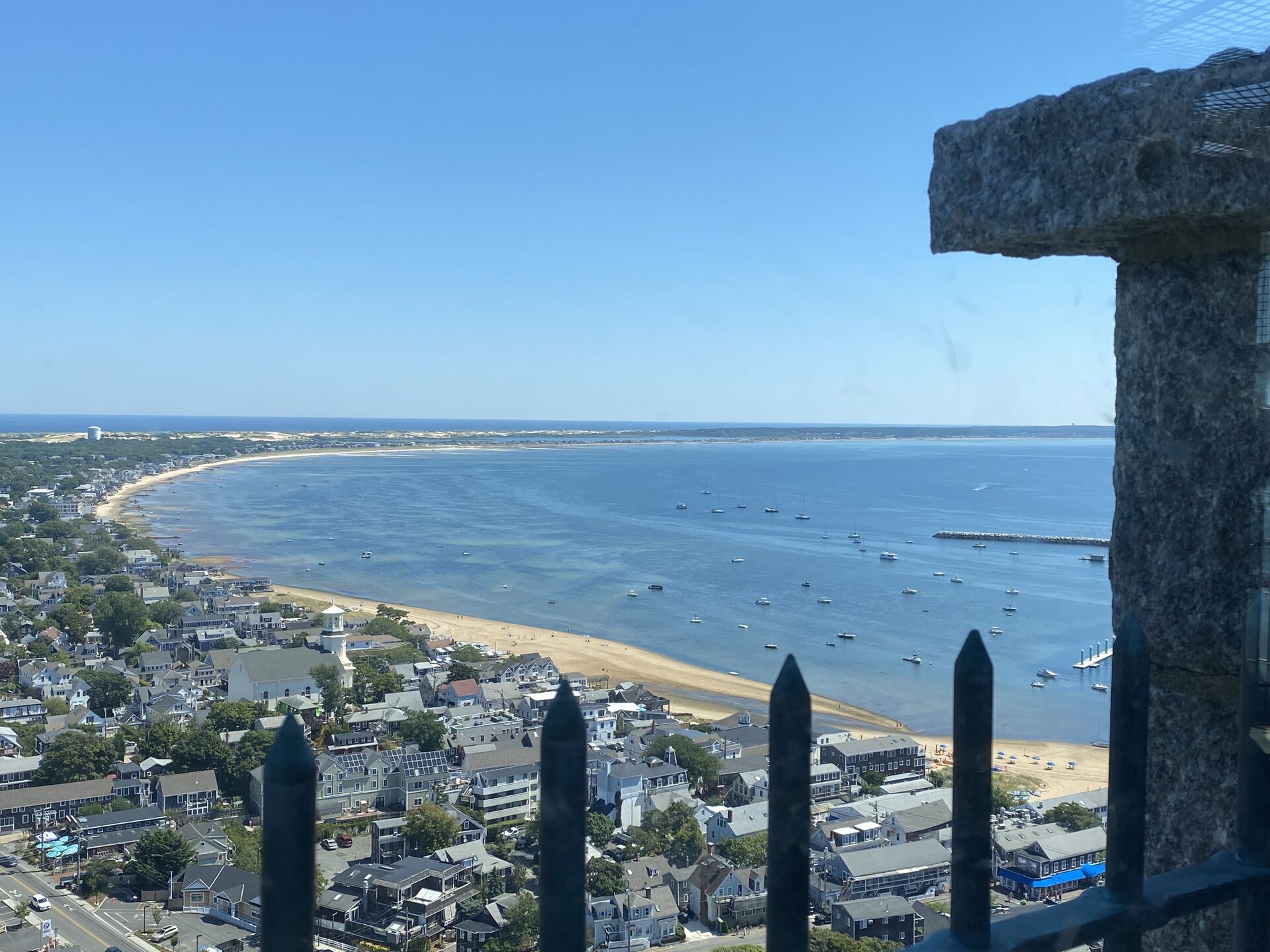 The indulgences over the last few days filtered through into the galley and we tucked into canard aux cerises, made from fresh cherries. A well-stocked wine shop in town provided us with a decent Burgundian pinot in which to wash it all down.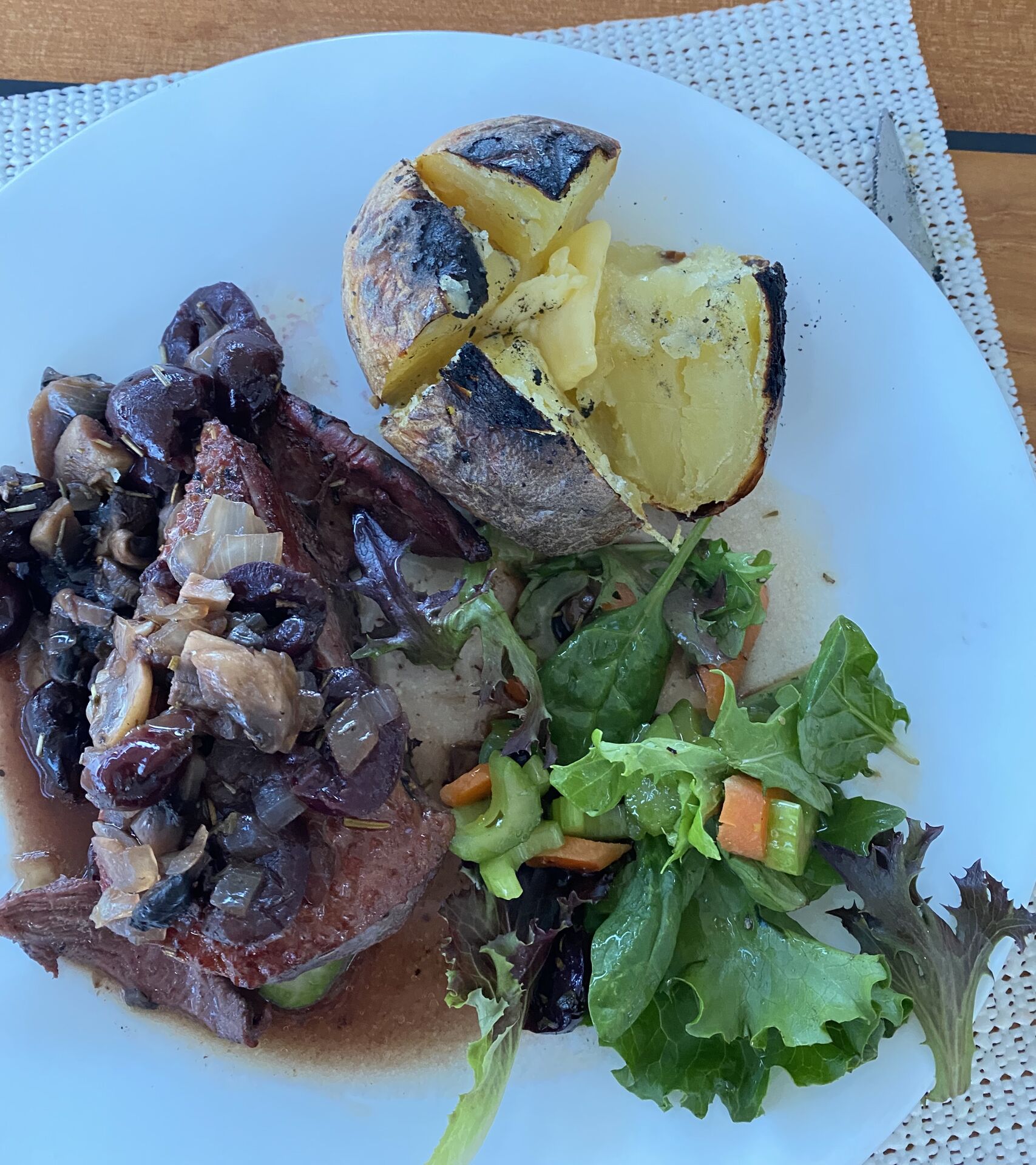 It was finally time to say farewell and we headed for the Cape Cod Canal with a three or-so knot current in our favour. We zipped through under several bridges, although it felt like Scout's masthead antenna was close to scraping through.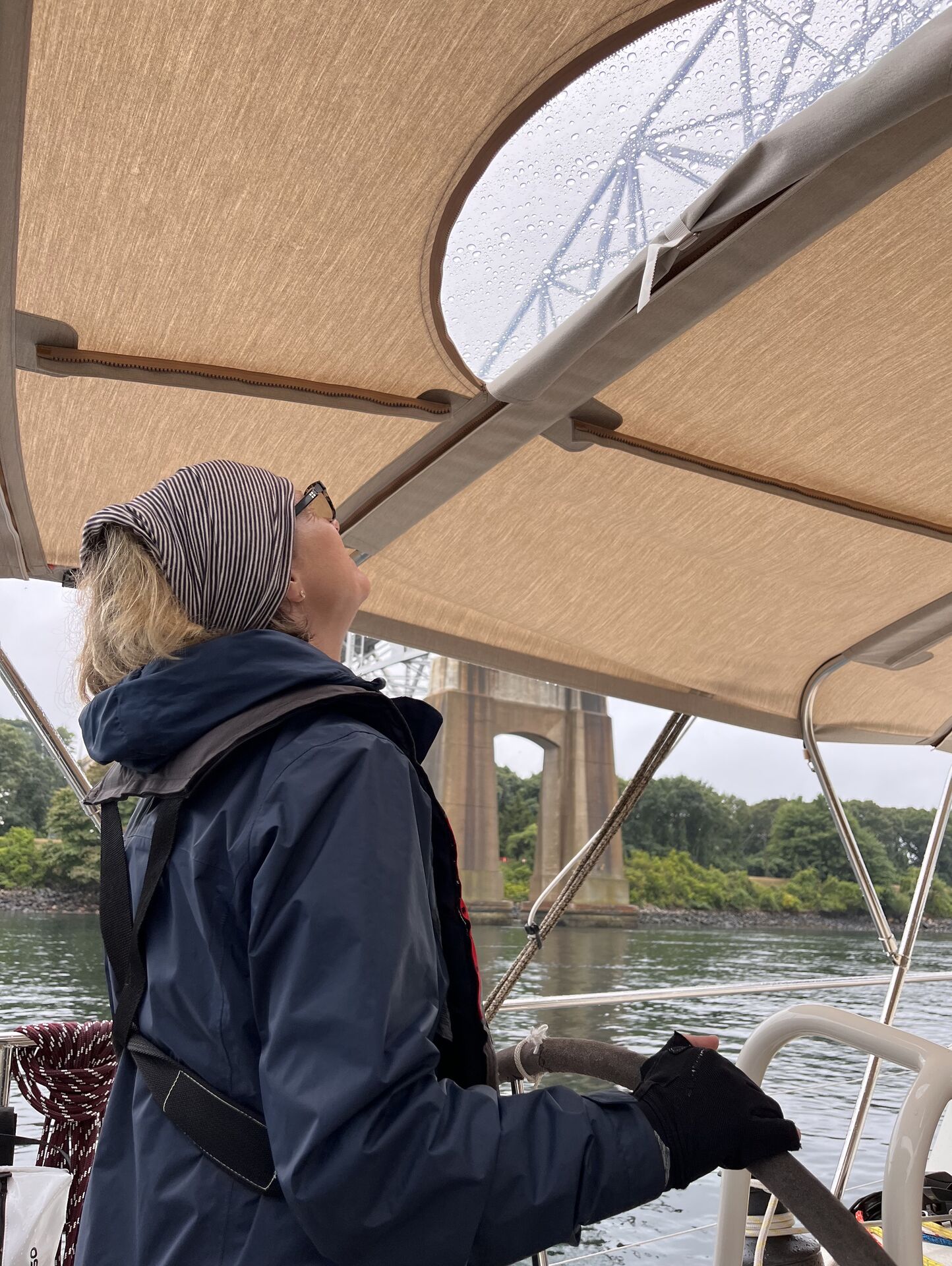 The Buzzards Bay entry welcomed us with a drenching, before we took refuge and set anchor in Bassetts Island, and prepared ourselves for part two of the thunder and lightning display. In between the deluge we spotted a neighboring bald eagle, and caught it on camera via the binoculars.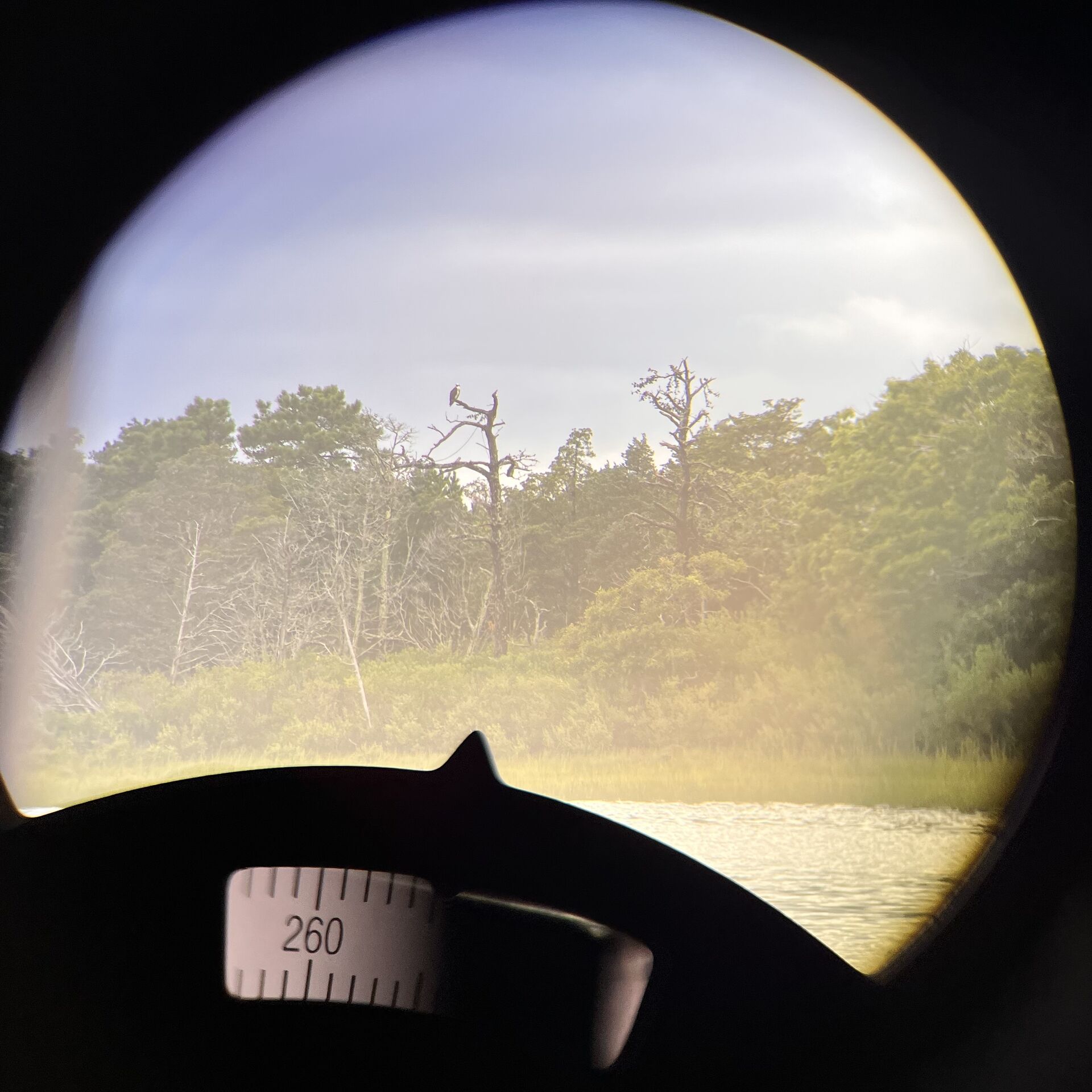 Our next stop was coastal chic Martha's Vineyard where a cycle tour of the east side of the island was calling us. The pretty coastal towns of Vineyard Haven and Edgertown, complete with its quaint lighthouse was the epitomy of the Cape Cod stereotype with the backdrop baby-blue sky.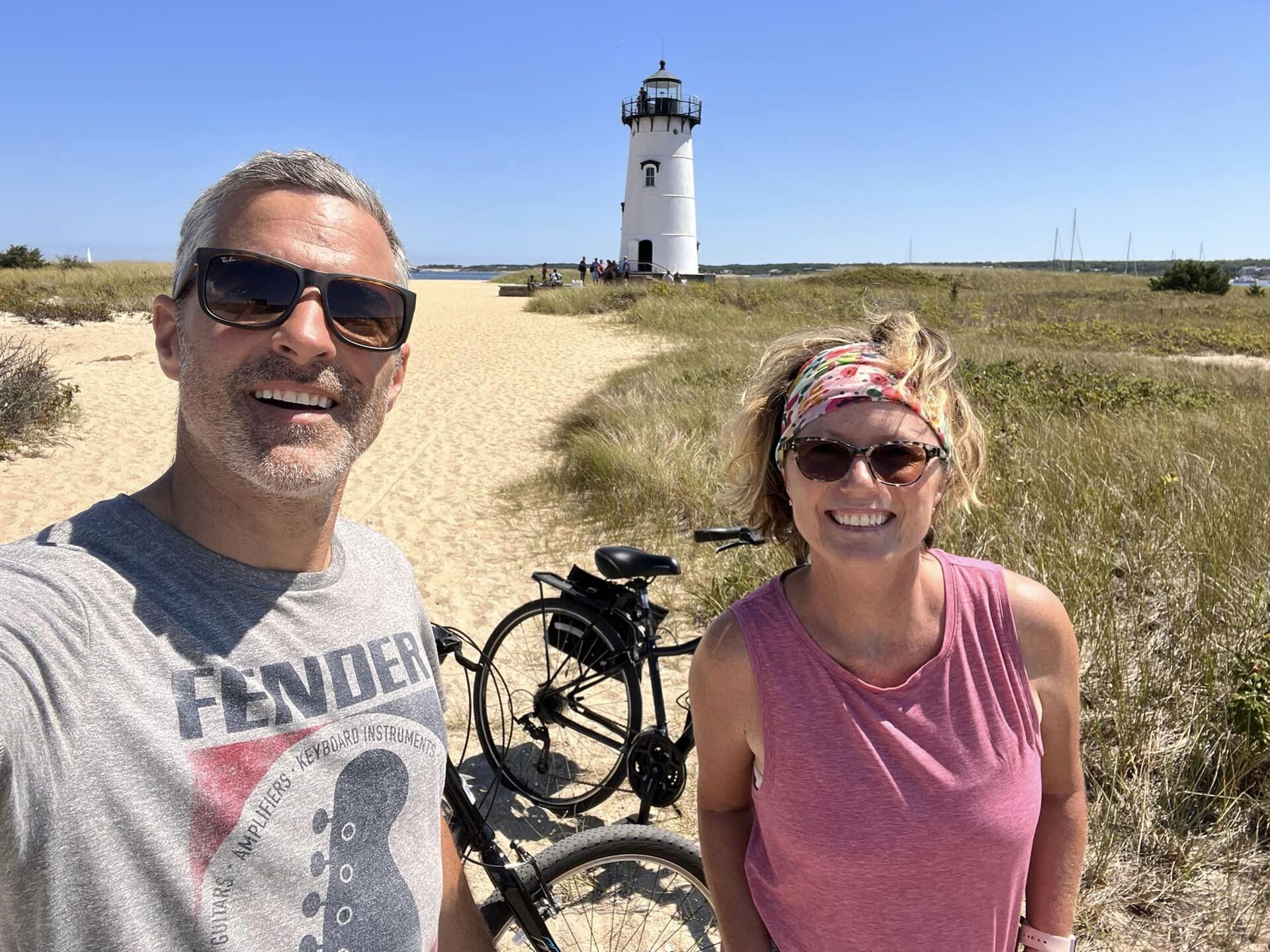 From Martha's Vineyard we had an early start over to Newport to take advantage of the current in Vineyard Sound. In Newport we picked up a mooring ball next to all of the social action - of which there was plenty on a Saturday night. We couldn't leave Newport without taking a walking tour of the many mansions that the area is known for.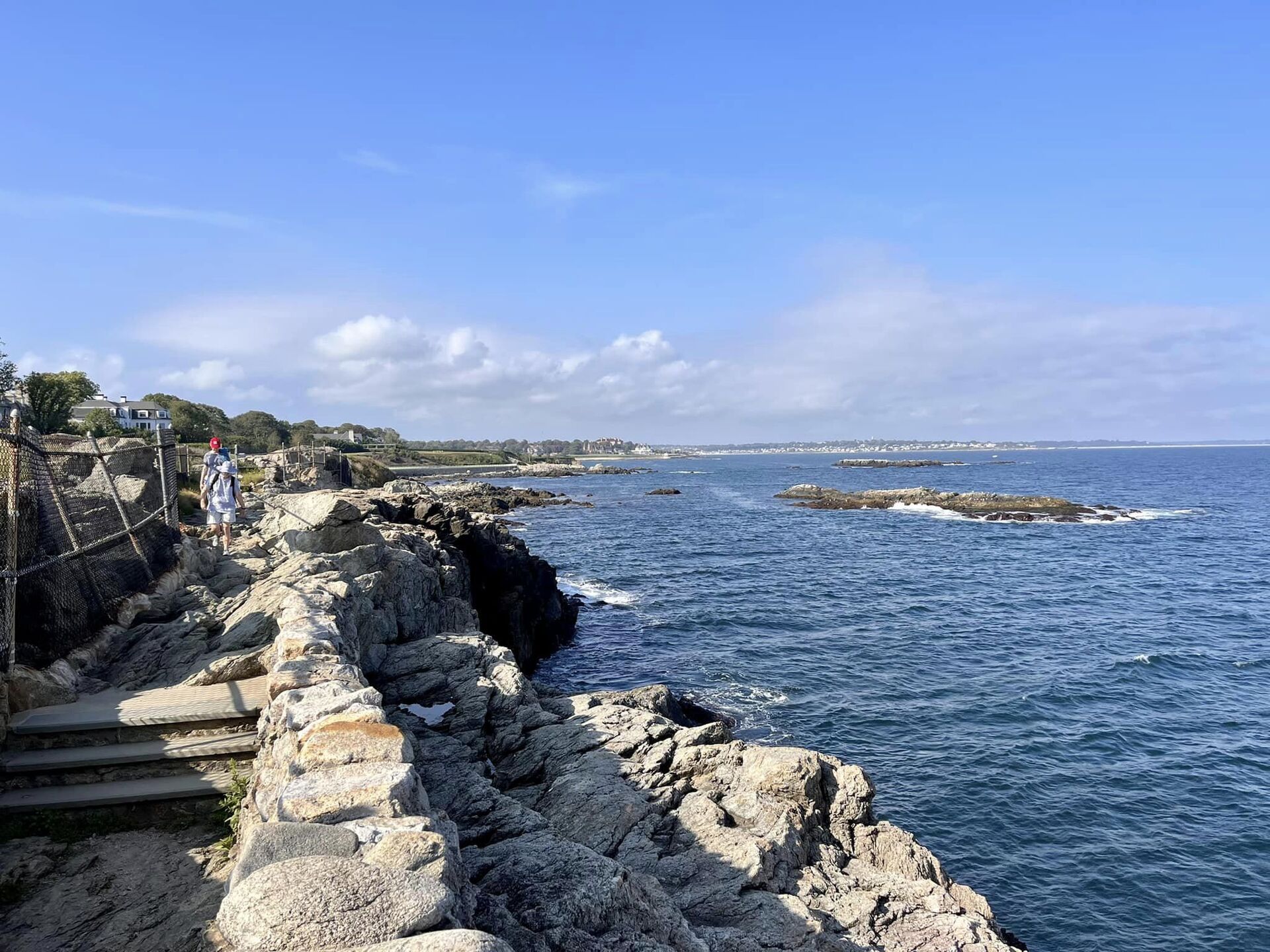 From Newport we put Scout through her paces on a sporty close-hauled sail to Block Island as we headed west toward the Long Island Sound. Block's laid-back rustic vibe and its long stretches of sandy beach was an open invitation to chill out for a few days.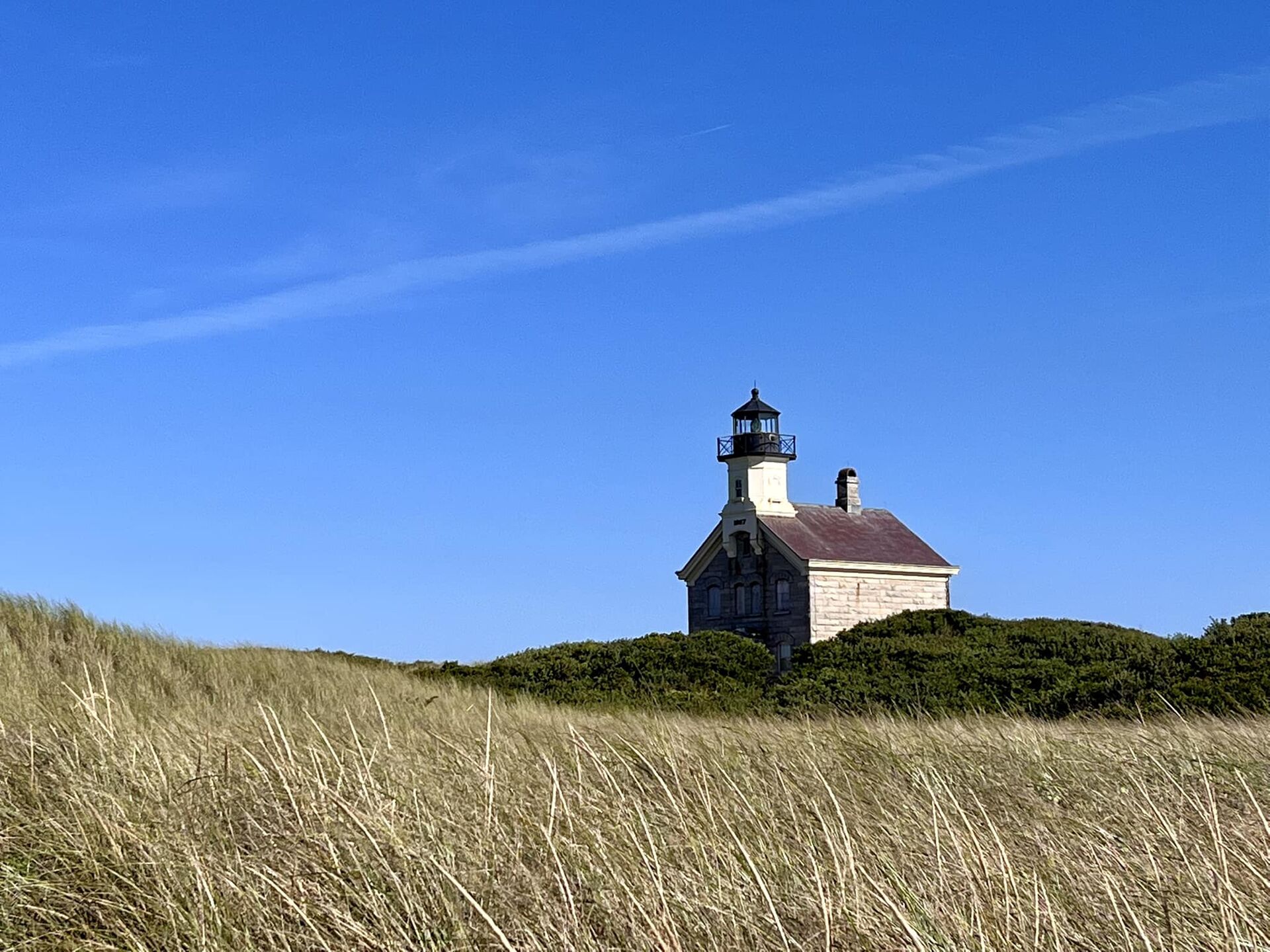 It was starting to get quite cramped in the Block Island anchorage, so we opted to push on to Montauk and catch up with friends for the day who also have a shallow draft aluminium boat. This time we had the anchorage mostly for ourselves but for good reason. The depth was super thin, even for our 3.7ft draft. We may just have momentarily gone aground ever so slightly.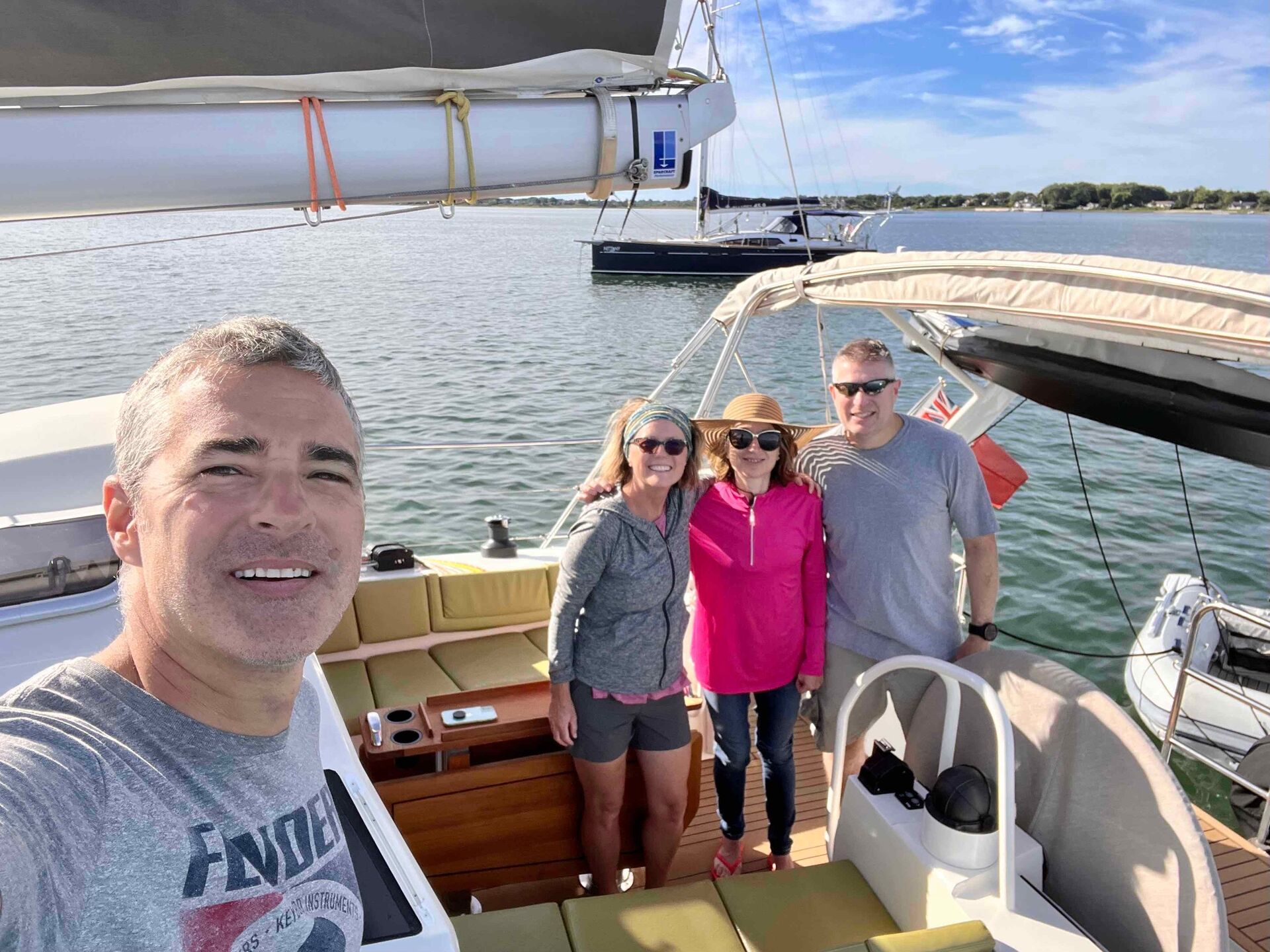 After a quick one night stop at Duck (so much duck) Isle, we then made our way to Morris Cove near New Haven on the north side of the Sound. We needed to take refuge for a few days somewhere protected as a system was expected to come through. We used the time to celebrate Labor Day with a social invitation from the nearby friendly New Haven Yacht Club. We also used the opportunity to explore the spires of Yale and the fabulous university art gallery.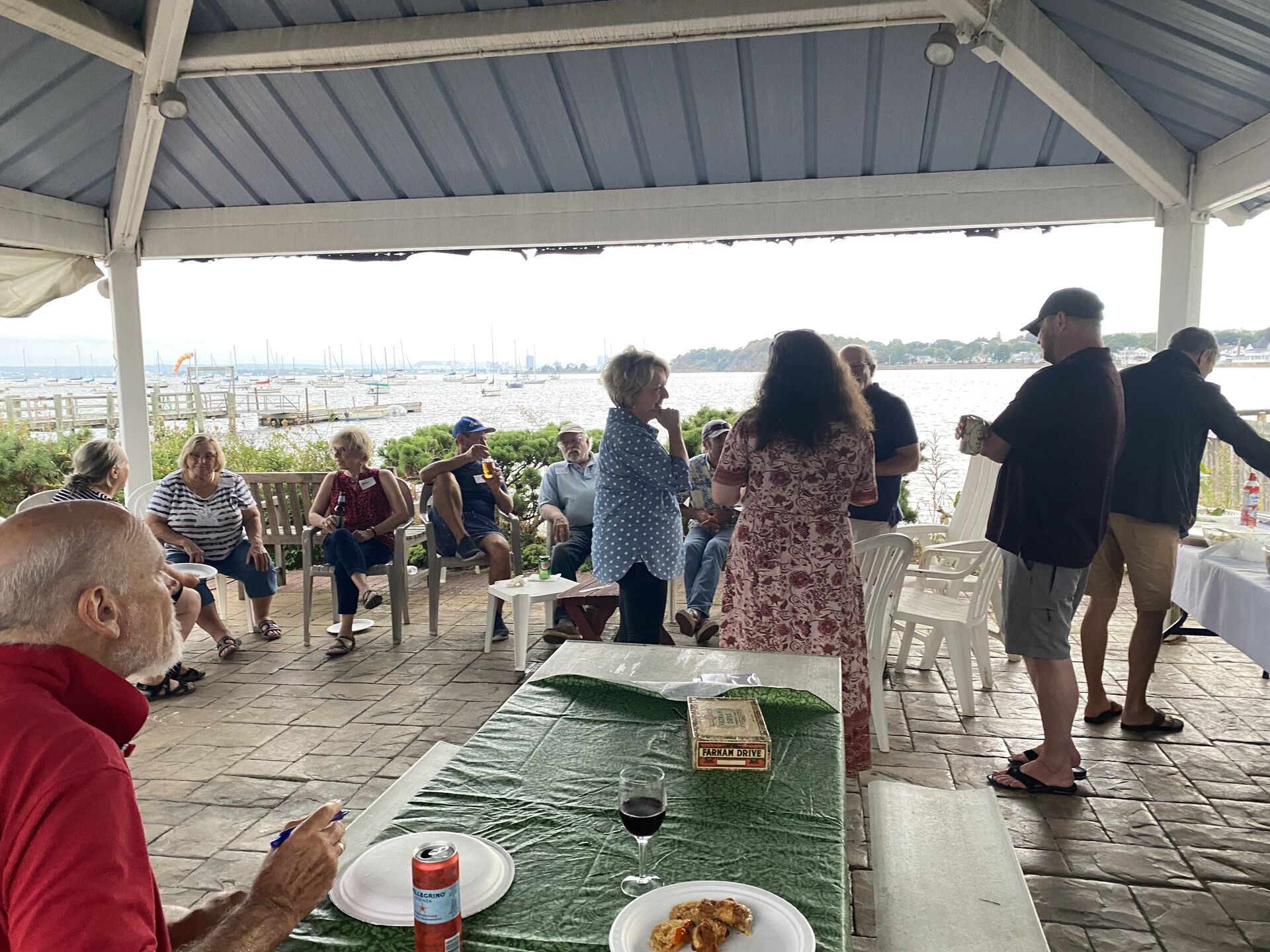 Once the weather improved we were on the move again, this time to Northport on the south side of the Long Island Sound. Northport was a good stopping off point as we made our way to Port Washington which we planned to use as a base to tour the bright lights of New York.