About Scout
Scout is a French-built Garcia Exploration 45 monohull yacht. She splashed in September 2021 and is hull number 31 of this particular Garcia model: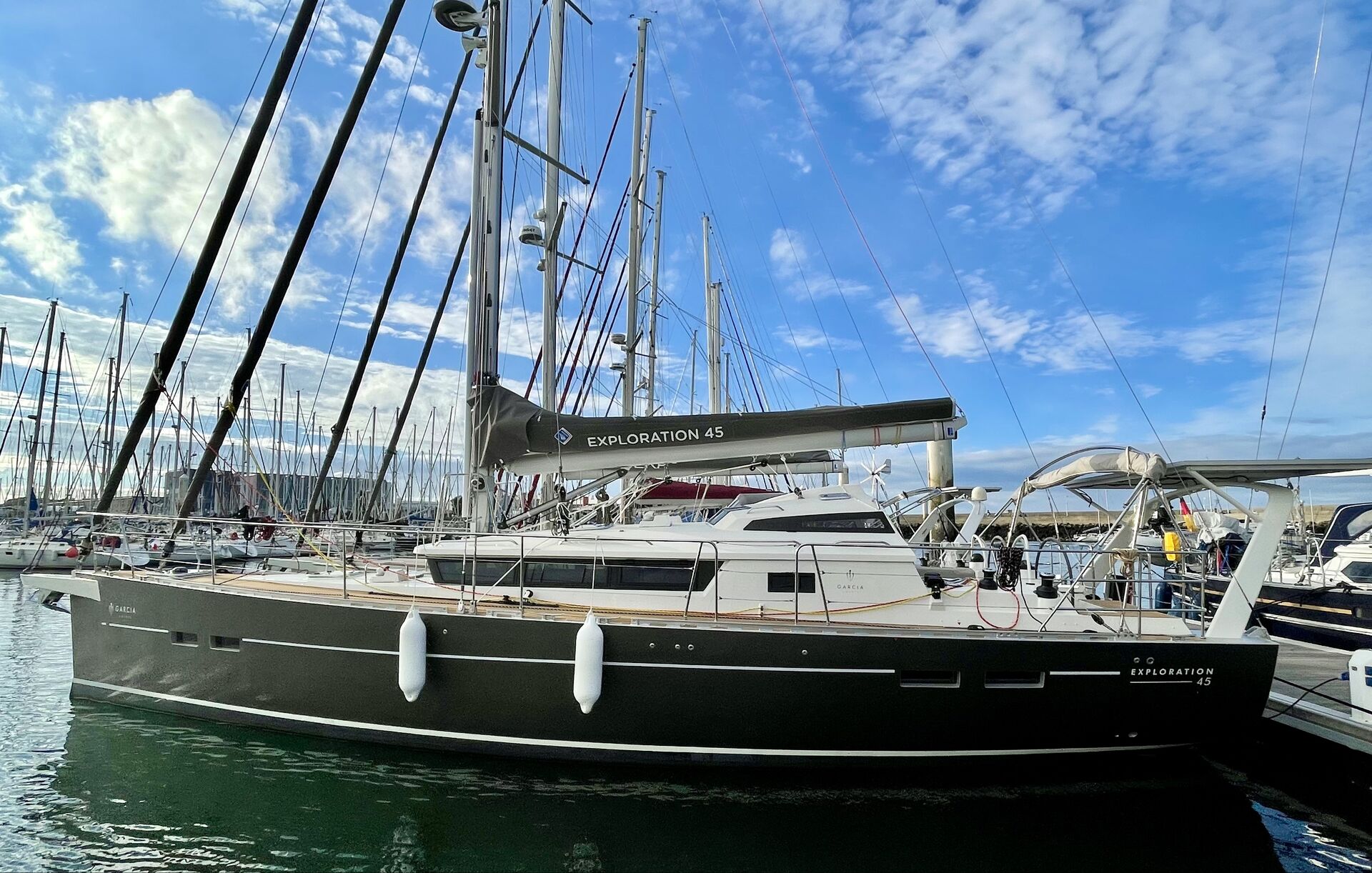 Pete Goss does a great walkthrough of his Exploration 45 in this video:
Here's some preliminary information about Scout's configuration:
50ft length overall
An aluminium hull
A centreboard keel allowing for shallow water access and drying out
Twin helms
Twin rudders
Accommodation for up to seven people, with two cabins, one sea berth and a convertible saloon table
Two heads (bathrooms)
A chain locker centred at the mast foot
A deck saloon with panoramic views (Jayne particularly likes this feature - nothing worse than clambering up/down lots of steep steps and living in a dark hole)
A rear arch to support our 1.1KW (yes!) solar panels, satellite comms and dinghy
All essential sail handling is from the cockpit: there's no need to struggle up to the mast to reef.
A very useful aft technical room to store lots of spare you-name-its
Large fuel and water tanks (plus watermaker - to come) for long periods of self-sufficiency
Actual doors at the companionway and not the more typical sliding washboard hatch door access
Lots of other wonderful features which will be added to this list at a later date…
Read more about Scout's electronic systems here.