The Electronics
Scout is barely more than an aluminium skeleton, but we've already been thinking ahead to what is going to be installed on and inside her. As the build progresses, we'll share some of the decisions we've made about the layout, the rigging, and various other systems - such as those for the electrics, water, and propulsion.
Some of our early research has been around the electronics we'll want onboard. The exact hardware and software options might change between now and Scout's launch, but here are a few of the things that we've settled on.
Chartplotters
The heart of a navigation system is a chartplotter, and the standard for the Exploration 45 is the B&G range. Scout will be equipped with two 12" B&G Zeus 3S units.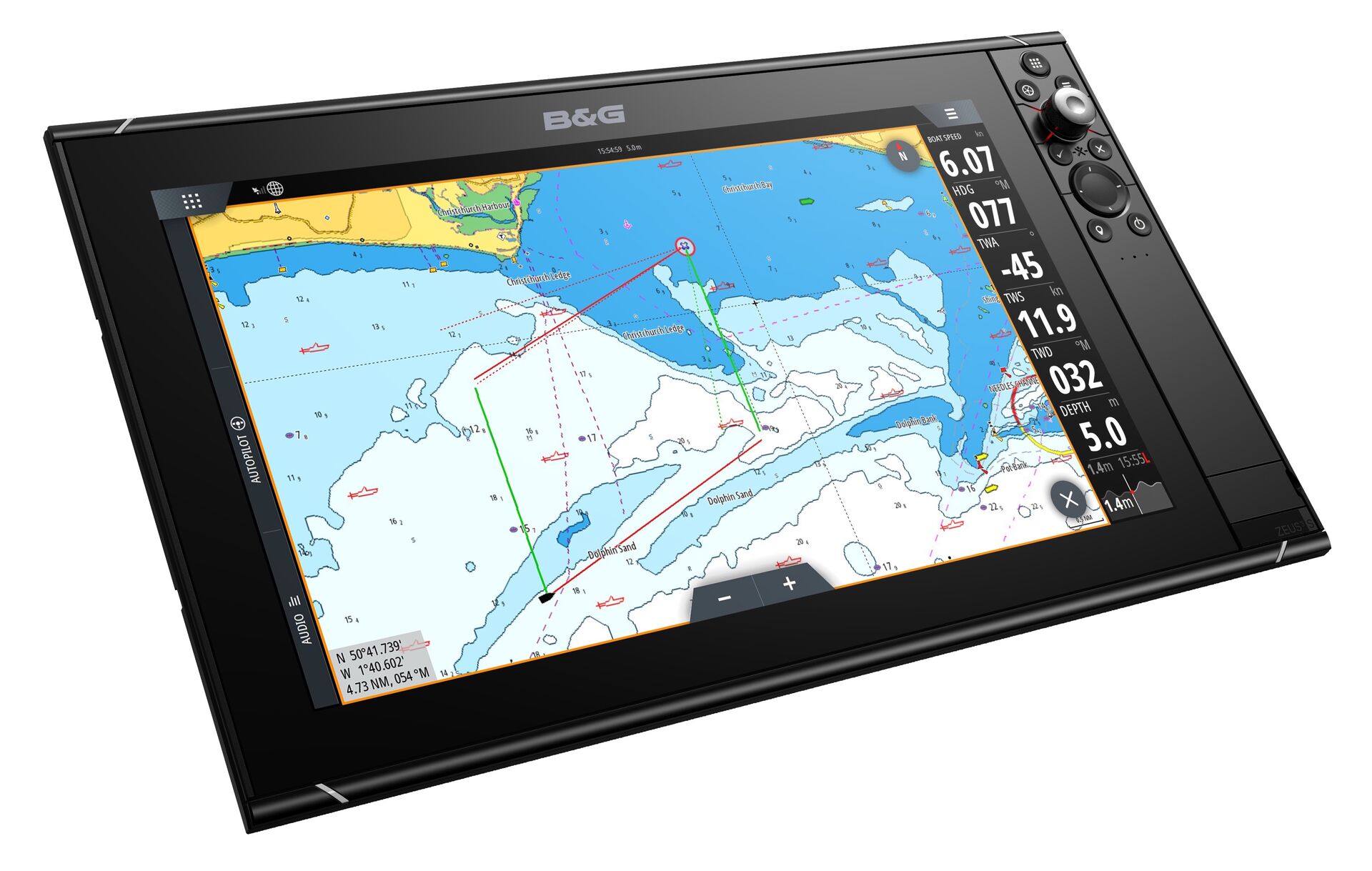 One of these will be inside the boat, at the center of the the navigation station: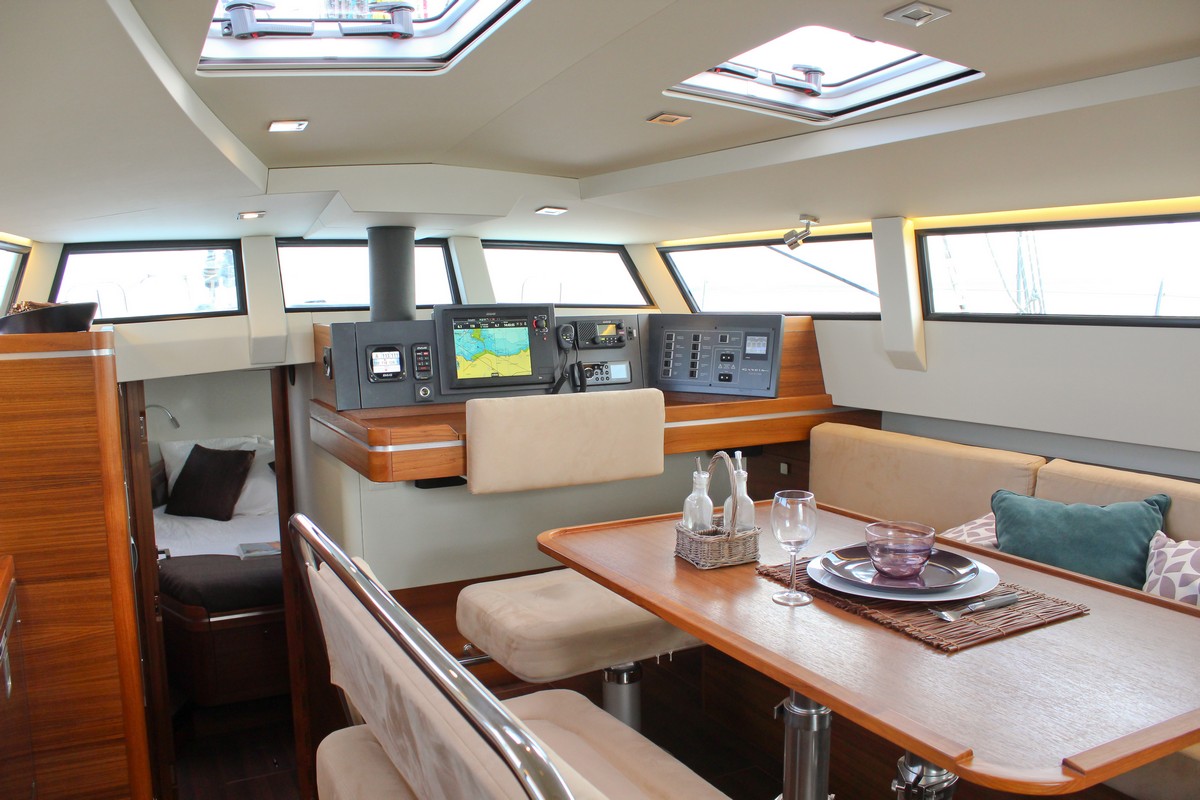 The other will be mounted on the starboard side of the companionway, under the hood. This means that if one of us is up on deck on watch in rough conditions, we can still navigate from inside the protected area at the front of the cockpit.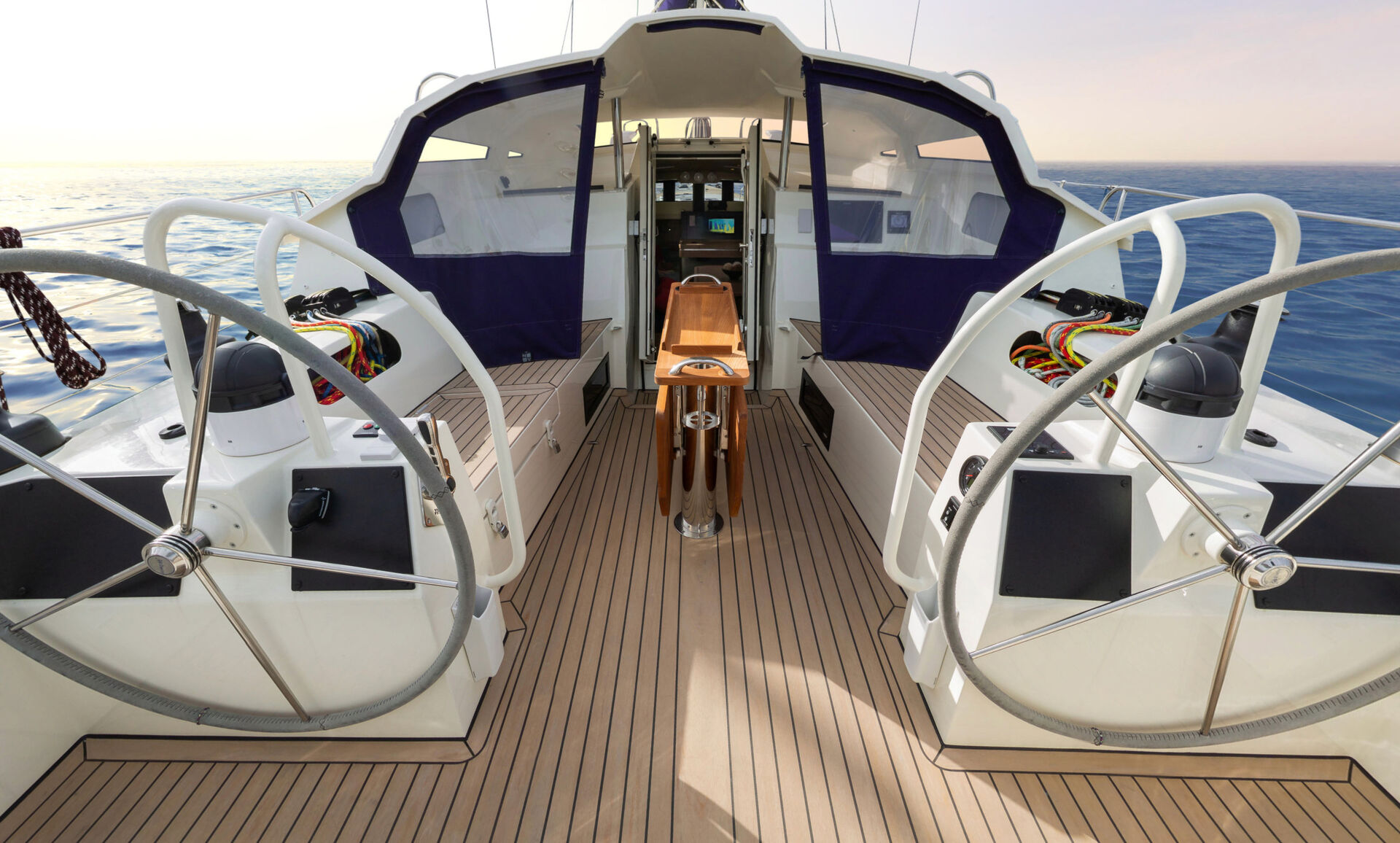 We also want to be able to have access to a chartplotter while at the helm. The companionway seems quite far away to be able to see that second screen very clearly, so we have opted to mount a third Zeus 3S (smaller at 9") on the panel behind the port wheel. We looked at mounting an iPad on the rails for when we're under sail, but the reviews of the 'remote screen' app needed for that were underwhelming, so we decided on a dedicated unit.
The chartplotters are all networked together over ethernet so we should be able to plan routes, set waypoints, navigate, and control the autopilot consistently across each of the three screens. There's a standard called NMEA2000 that also allows many of the marine systems to easily integrate together. So we'll also be able to use these screens as a central control interface for most of Scout's other electronic and electrical equipment, such as the radar, the scanners, data from the engine system… and the tunes!
Instruments
We will also have a number of Triton 2 instruments, mounted around the helm and in the navigation station. These supplement the larger chart plotters and provide large views of data like speed, depth, wind direction, temperature, and so on.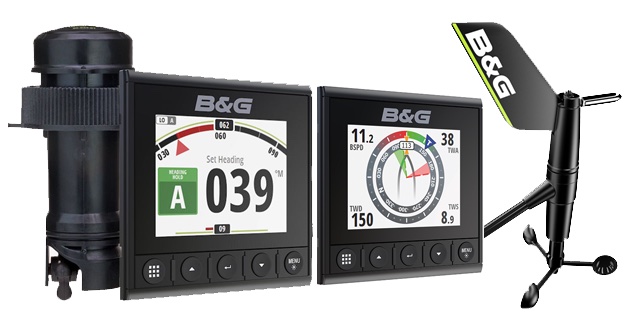 An additional AP44 unit will provide a further instrument view at the helm, with a dedicated set of autopilot controls.
Autopilot
Scout will have an NAC-3 Autopilot computer: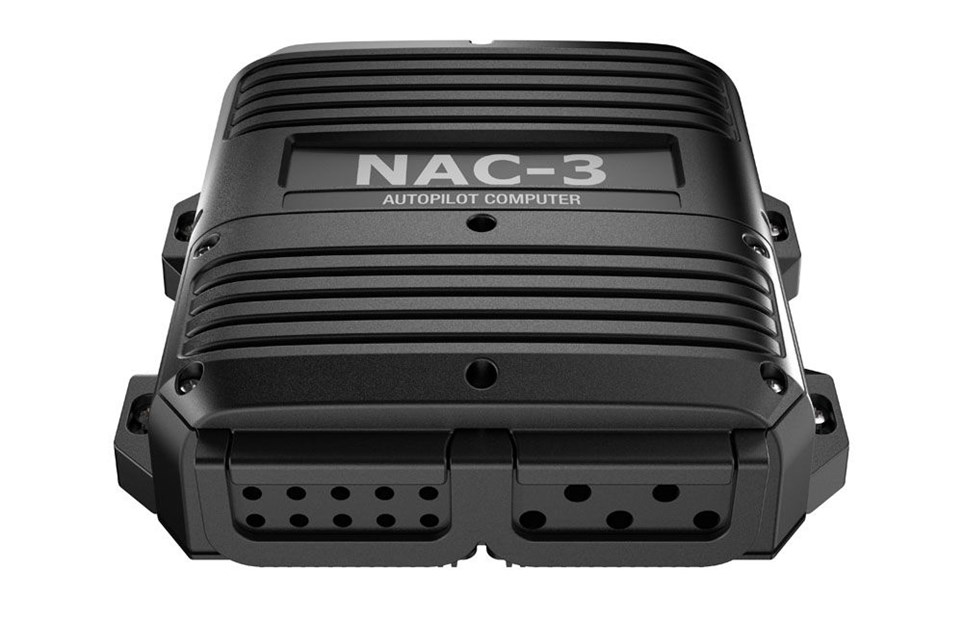 That's a tough looking piece of hardware! But it'll be tucked away safely, doing the hard work to get us across oceans while we're not at the wheel. Since that's quite an important job, Scout will have a second identical unit that we can switch across to in case we need the redundancy.
The chartplotters and instrument units can be used to set and adjust the autopilot to follow either a compass heading or a point of sail. We'll also have a cute little keyfob so that we can adjust the heading while up on the foredeck. Might be a gimmick, might be the best thing ever - I guess we'll find out.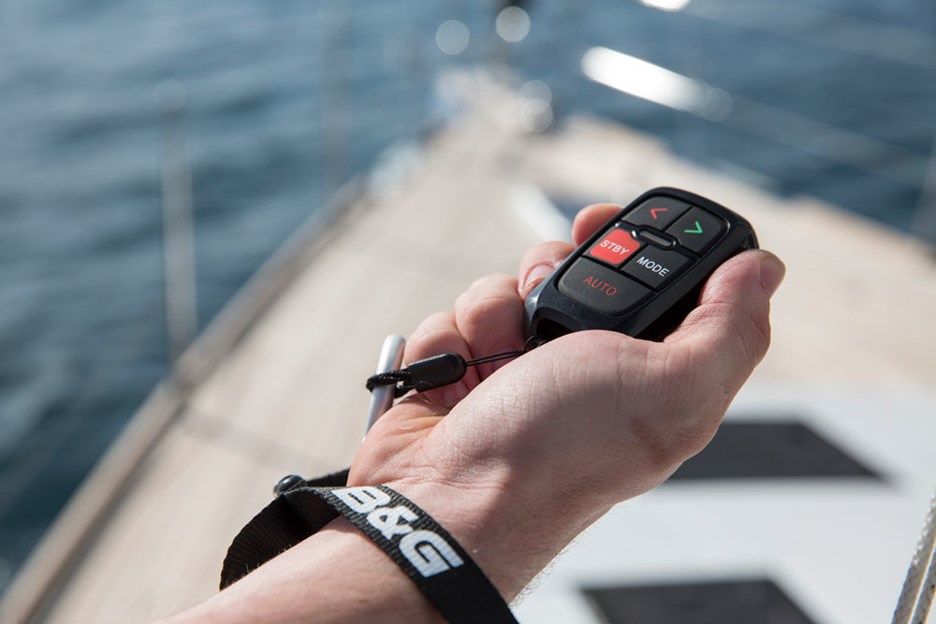 Radar & Sensors
Mounted up on the mast will be a B&G HALO24 Radar unit. It'll rotate at one revolution per second, providing a view of ships and inclement weather over a range of 48 nautical miles, and it'll display the results on the chartplotters.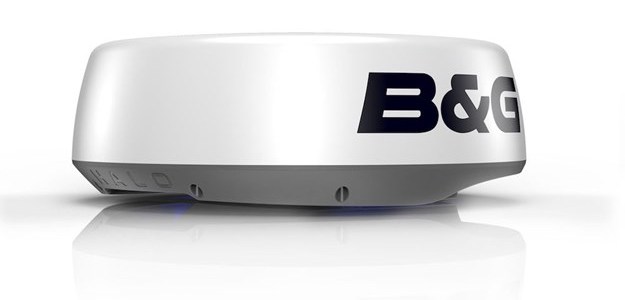 We looked into getting a FLIR camera, also mounted up on the mast, to provide an infra-red view of nearby objects and the coast at night, but we decided to pass. They're quite pricey and it's probably easier to just not try coming into unusual places at night in the first place.
However, we did opt for a B&G ForwardScan system, which provides a view of the seafloor in front of the boat. We expect this to be useful when anchoring or maneuvering in shallower waters (which Scout will enjoy).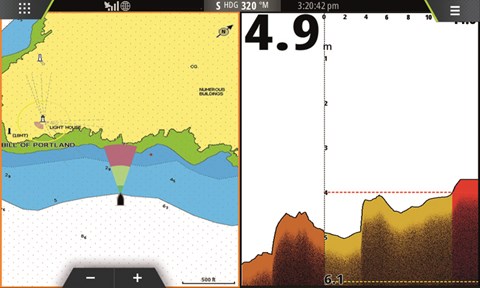 Satellite gear
Obviously the chartplotter systems are highly dependent on satellite-based positioning, and Scout will have a B&G ZG100 unit for reliable GPS (and as an electronic compass).
We'll have a NAIS-500 unit as our AIS transponder. This means that nearby shipping will be able to see us, and we'll be able to see them - and you might also be able to see where we get to!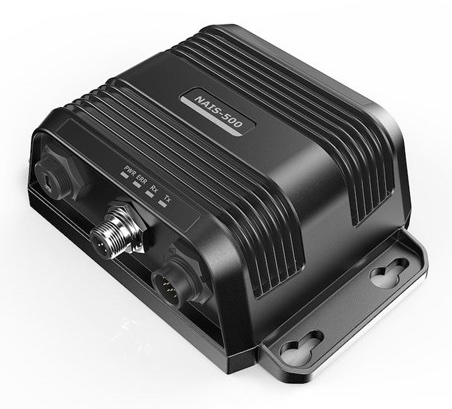 Communication
When we're away from land, we'll be reliant on satellite too for any digital communication. We're going for an Iridium Go unit (and an antenna mounted on the arch at the stern of Scout) to start with.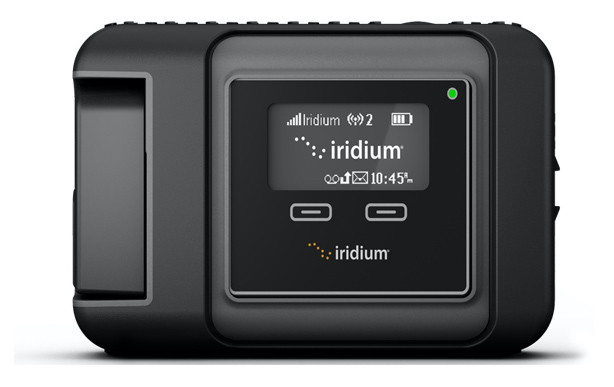 Iridium doesn't provide a full internet service. It's instead an extremely throttled service that lets you send and receive basic content like emails and texts - and tweets! - and download compressed weather data files.
We're also keeping an eye on Starlink, which has the potential provide 'real' internet connectivity if Elon Musk has his way. At the time of writing it's only in beta with residential customers, so we're not yet sure if it's good enough for maritime use. By the time Scout is ready, it might be.
The final, vital piece of communication equipment is our VHF radio. This will be a B&G V60 unit, mounted in the navigation station and with a remote handset for the cockpit.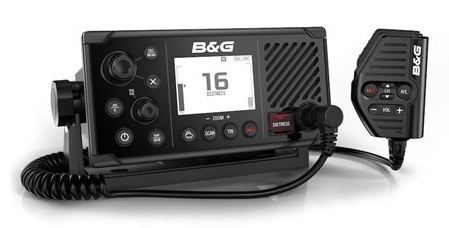 Entertainment
We're not installing a TV on Scout, and we'll probably use our laptops for most visual entertainment. But we will have music! We're waiting on the factory for the fitting details, but we hope to be installing a Fusion MS-RA770 that we can use for AirPlay-ed music from our phones and laptops.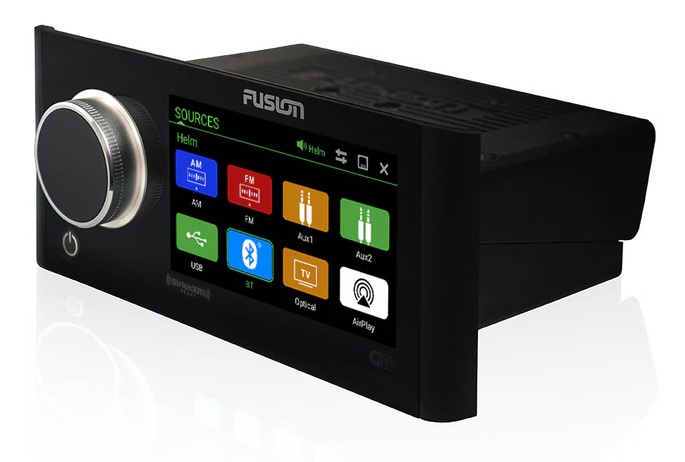 Scout will have external speakers in the cockpit for the outside party vibe (controlled from the chartplotter, if everything connects as I hope it does!), as well as inside the main galley and dining area. We're looking to see if we can install speakers in the forward cabin too.
It turns out you can really go to town with high-end audiophilia on an Exploration 45, but we'll see…
That's enough geeking out for now. And in a future post, we'll explain how we're going to actually power all this wizardry. Stay tuned!