Back To The Welding Factory
It's time to share the next set of photos from the welding factory. And work is continuing apace.
Firstly, since we can't travel to see the construction in person, I couldn't resist a bit of geographical sleuthing. Scout is currently in this unassuming building in a bucolic corner of France: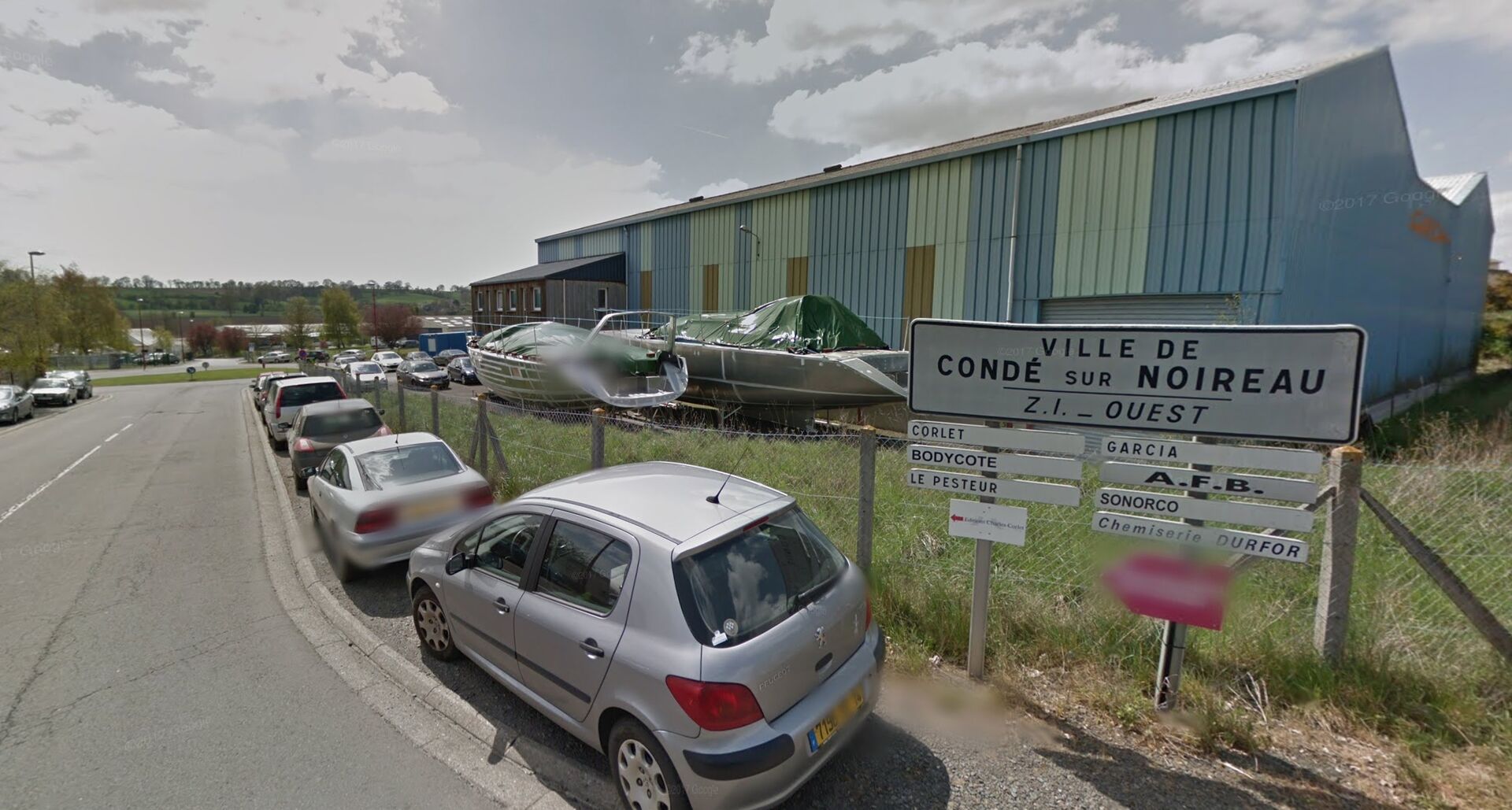 Let's go inside!
Scout is currently upside-down (hopefully for the last time in her life), so this is the underneath of the deck up by the bow: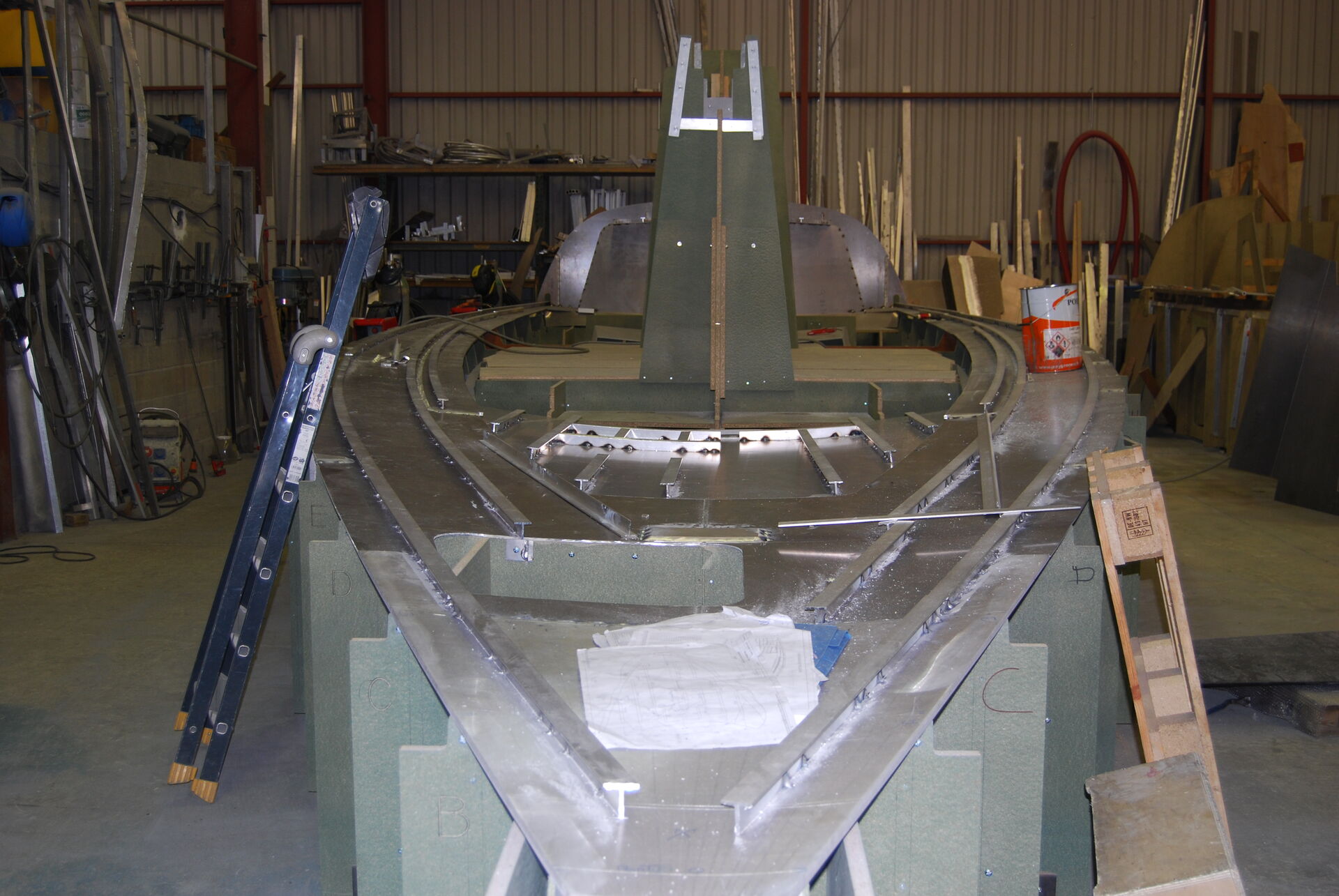 The cutaway on the left will be the hatch to get into the forward locker (our 'garage'!) which will store sails, inflatables, fenders, and probably a dive compressor. Behind that goes a watertight bulkhead so that a head-on collision won't damage the integrity of the main cabin.
The construction involves both spot- and seam-welding the plates, in order to make the joins watertight where they need to be. I don't know what part of the boat this photo is of, but that little pipe looks important. I'd better learn what it is.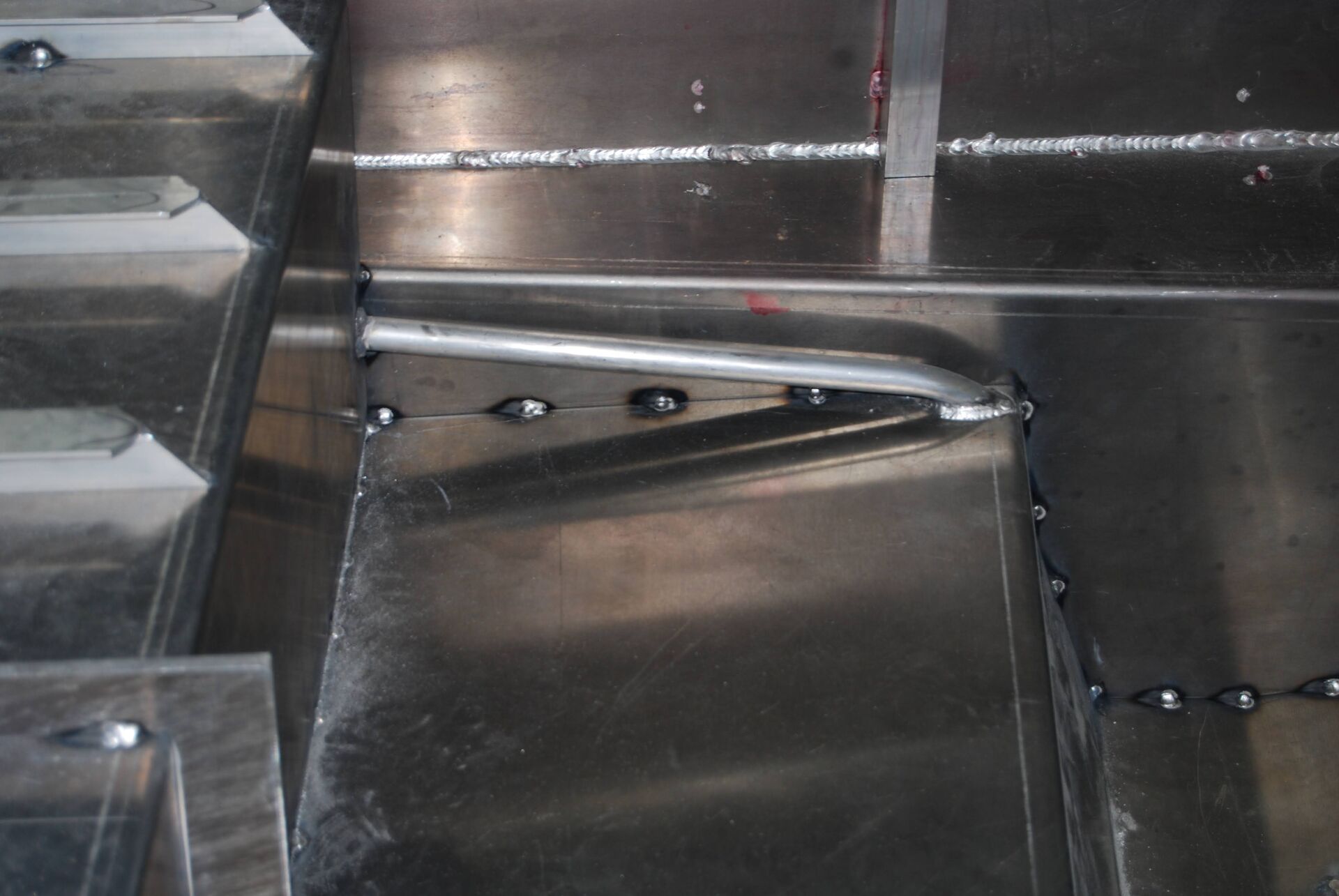 One of the unusual characteristics of Scout is that she has a centreboard keel, which allows her to get into tight spots near coral reefs or glaciers (for example!) and even rest on sand or mud in tidal estuaries. But that explains the gaping hole in the middle of the hull: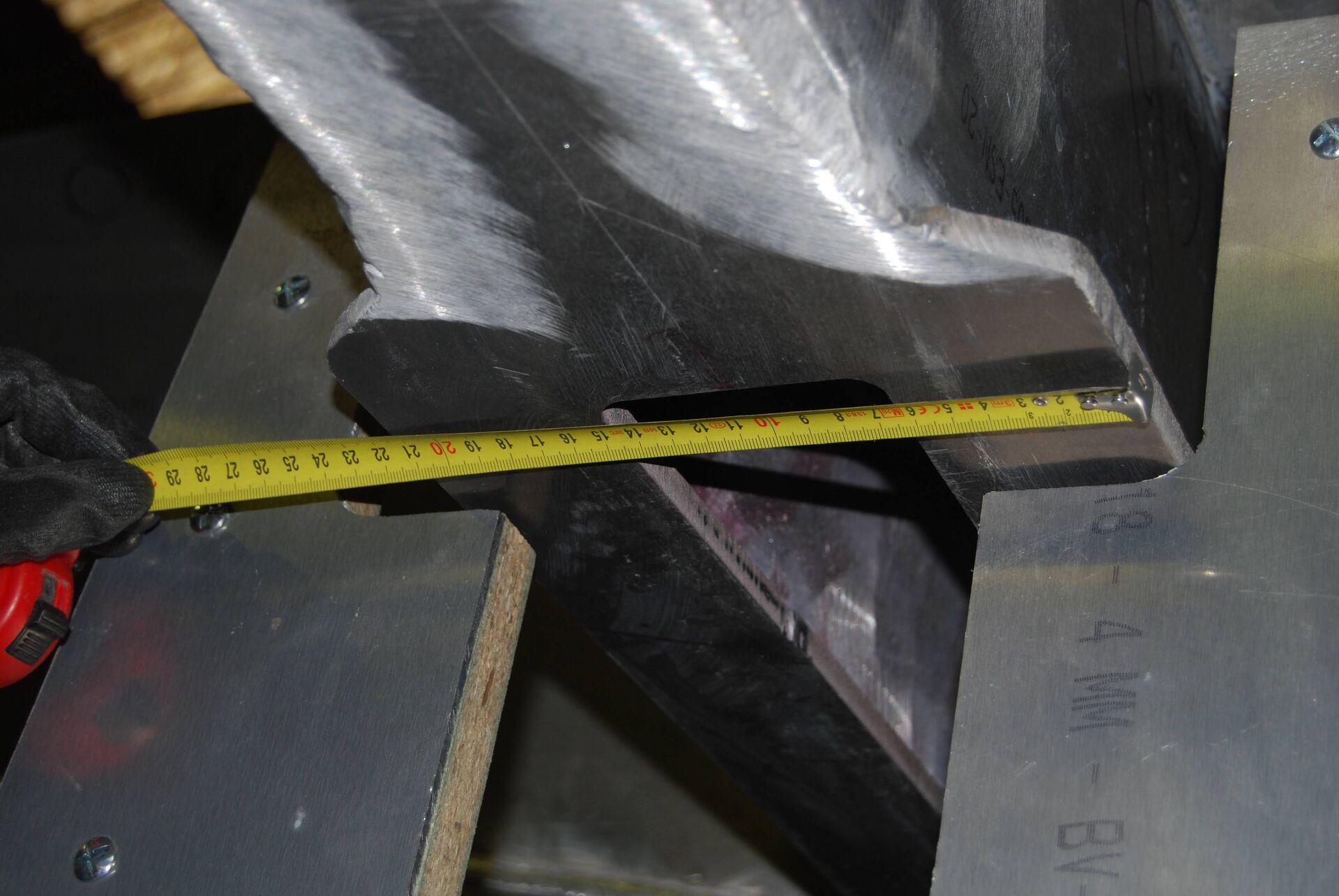 Deck complete, the next stage is the rib cage of transverse frames which will shape and hold the hull. The notches will hold the longitudinal frame in place. I don't know what the round holes at the top are supposed to be for, but that's where I'm going to run the wiring for our epic sound system.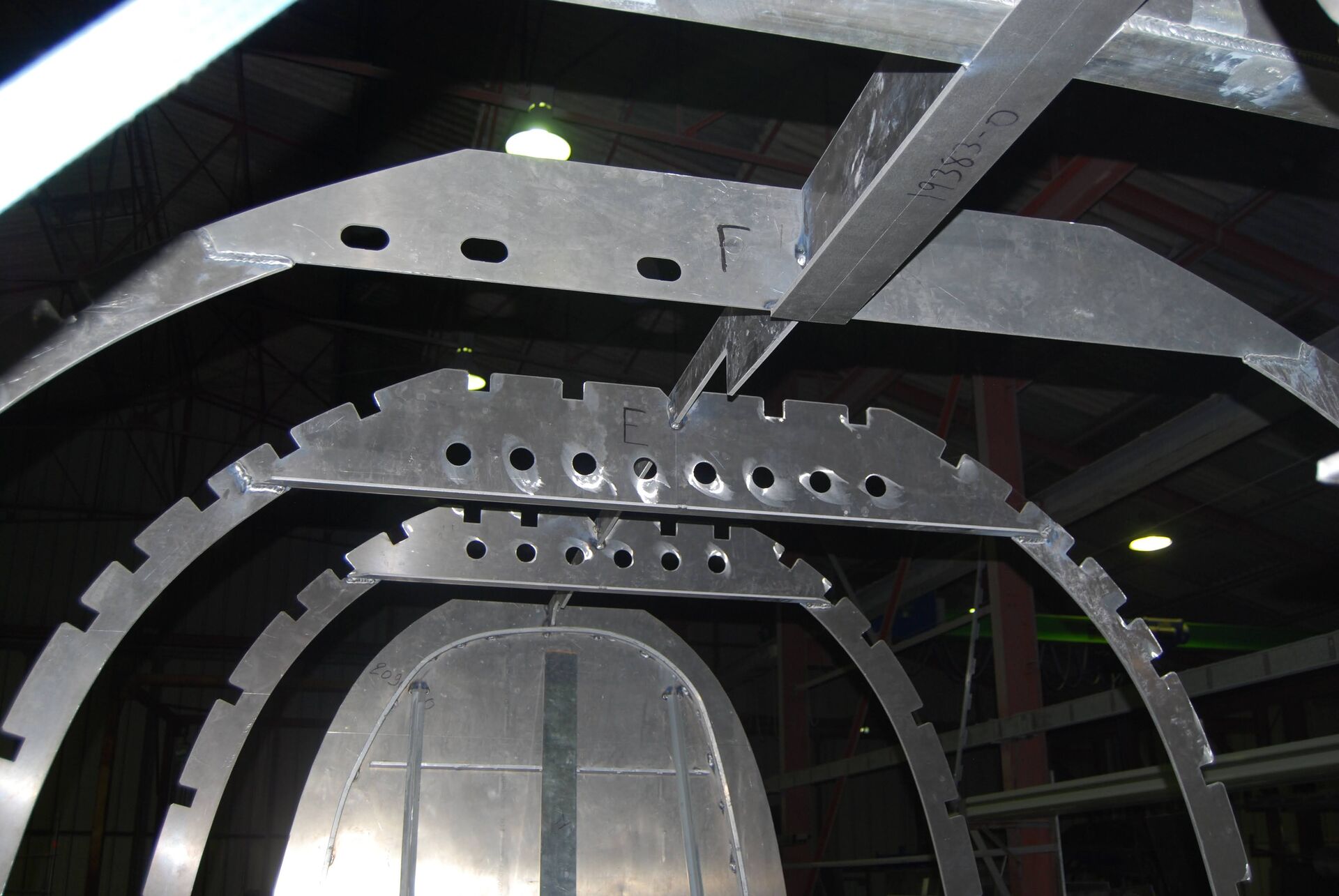 And finally, zooming out, how does it all look now?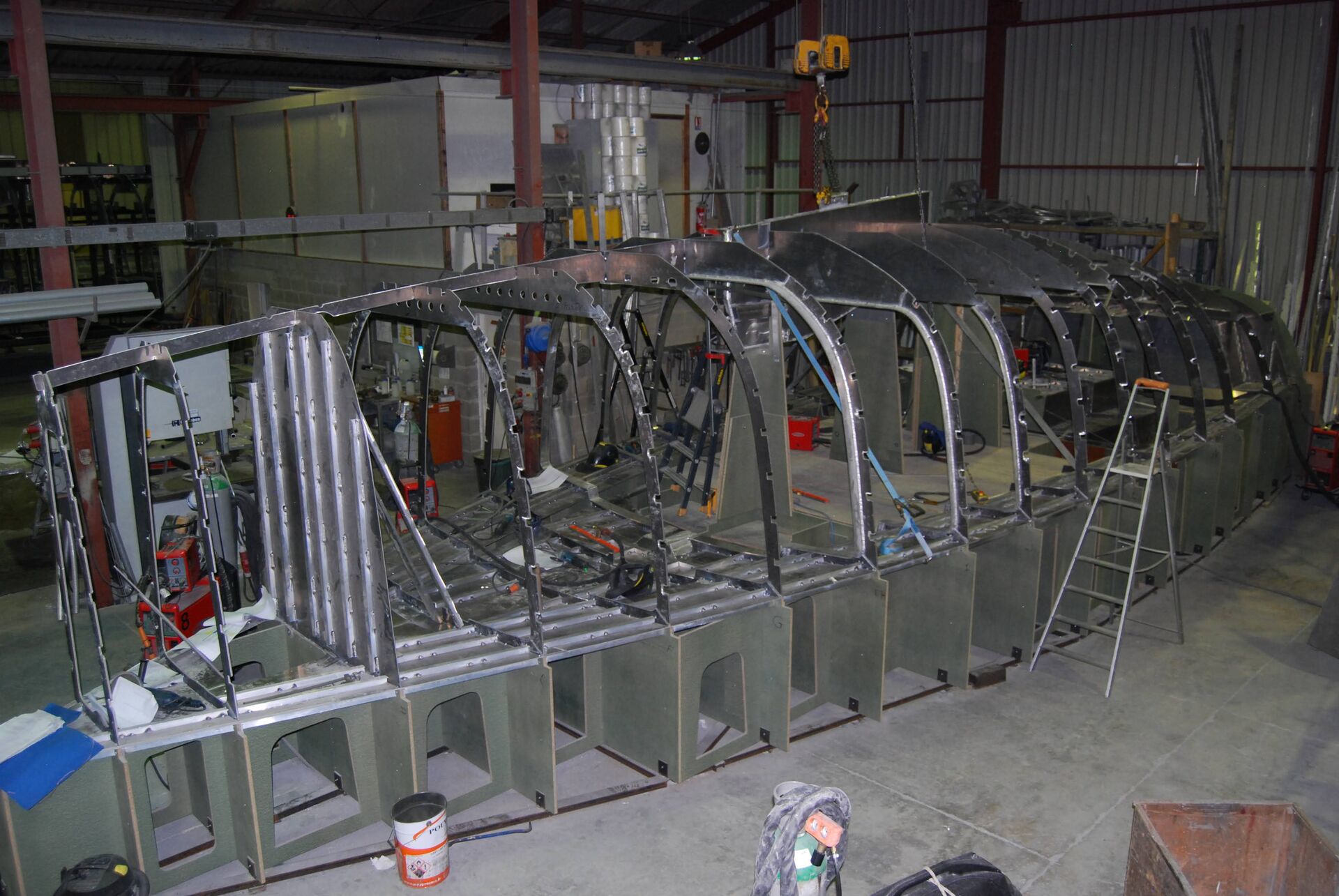 You can already see the bulkhead behind the forward hatch, and the shape of the overall hull as it arches backwards. The far end of the boat is a little hard to see, but there will be another watertight bulkhead there that separates the steering system from the aft guest cabin and technical room.
You can also see she is going to be, um, quite big 😬
Stay tuned! We'll keep updating you on the build as it happens.