Peaceful Penobscot Bay
There's a storm approaching! Our PredictWind app was forecasting gusts of 35 knots in the Penobscot Bay area of Maine. With this info, we decided this would be a good time to seek out a protective hurricane hole and sit it out for a few days. The place we had in mind was beautiful - yet remote - Seal Bay, which was accessed via a meandering channel on the east side of Vinalhaven Island.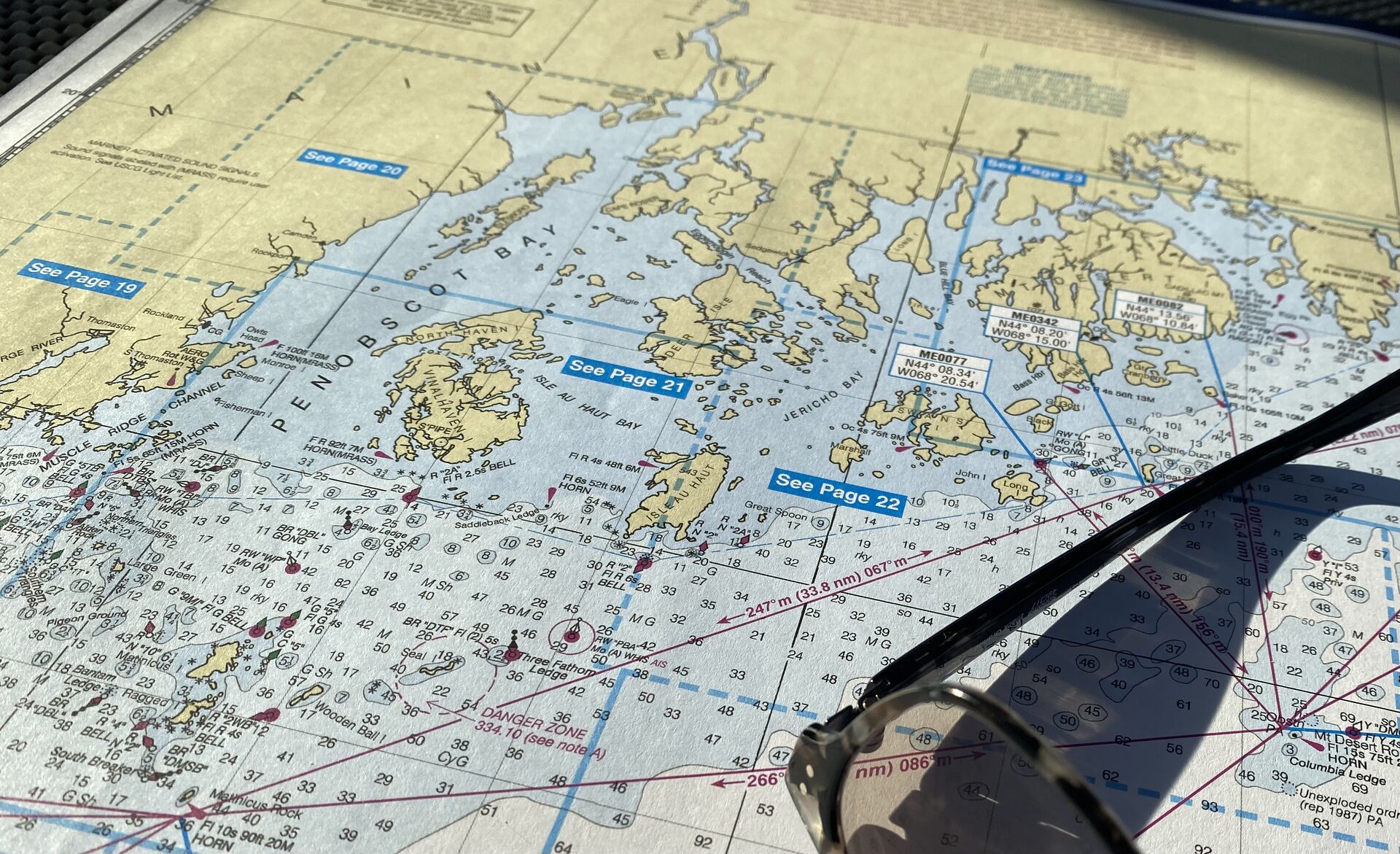 With our shallow draft of 3.75ft, we were able to sneak past the deeper draft boats and into the shallows. The difference between a high and low tide up here in Maine is 10ft or so, so knowing your boat's draft and your location makes all the difference.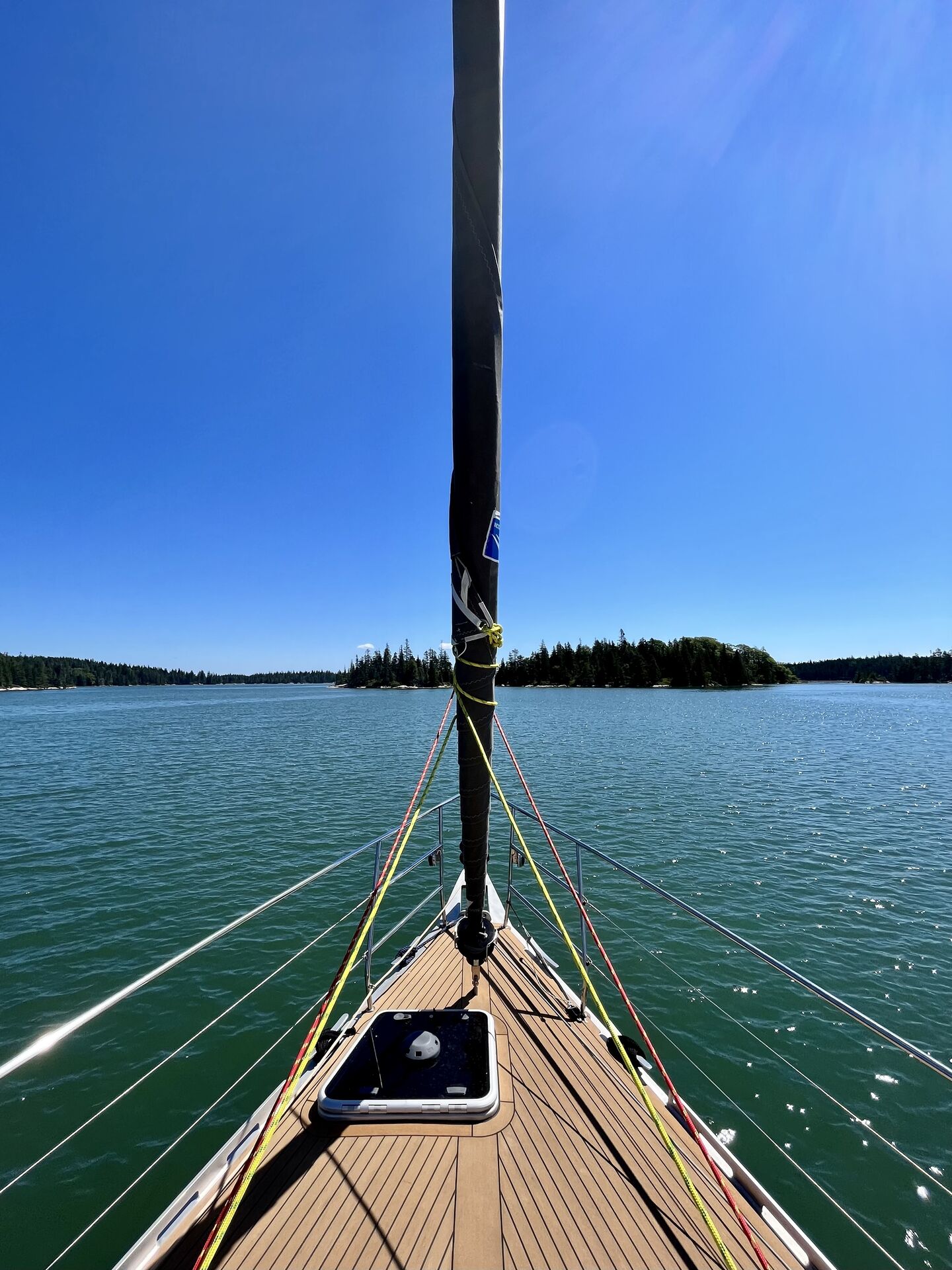 It turned out the forecasted storm had lost some of its sting, but we decided to hang out in Seal Bay for several days anyway and soak up the serenity. I also wanted to head over to Vinalhaven town to the south, pick up and then cook my first (for Maine) fresh lobster. The journey started with a kayak from Scout to the shore, then an hour's walk to the fresh lobster shack in Vinalhaven.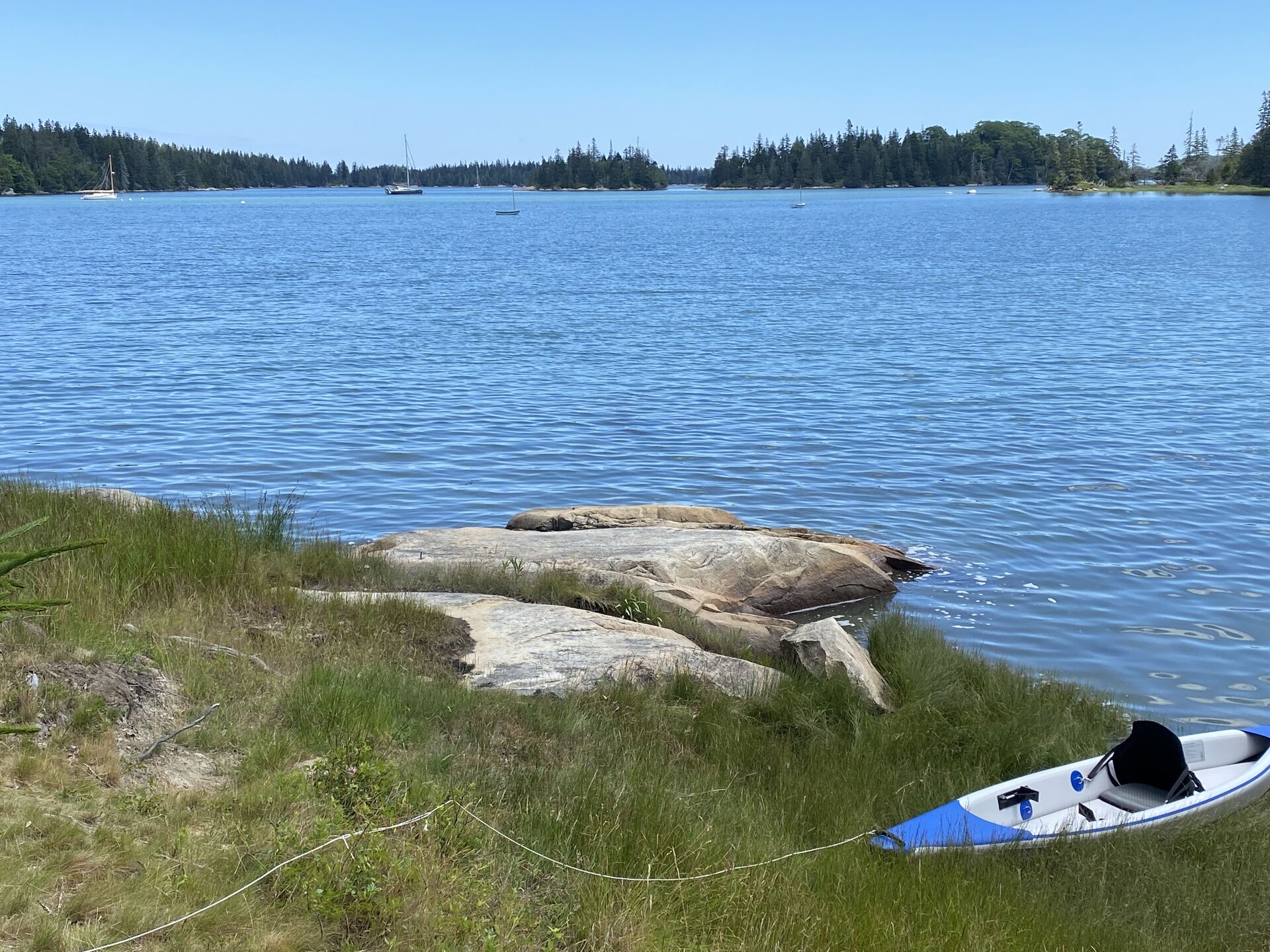 The return walk was a bit faster as I had a wriggling lobster in my backpack. Back on Scout, I boiled up a pot of salted water then (somewhat hesitantly) popped the lobster in for a 10 minute bath. The result? My first ever home-cooked and very tasty lobster roll!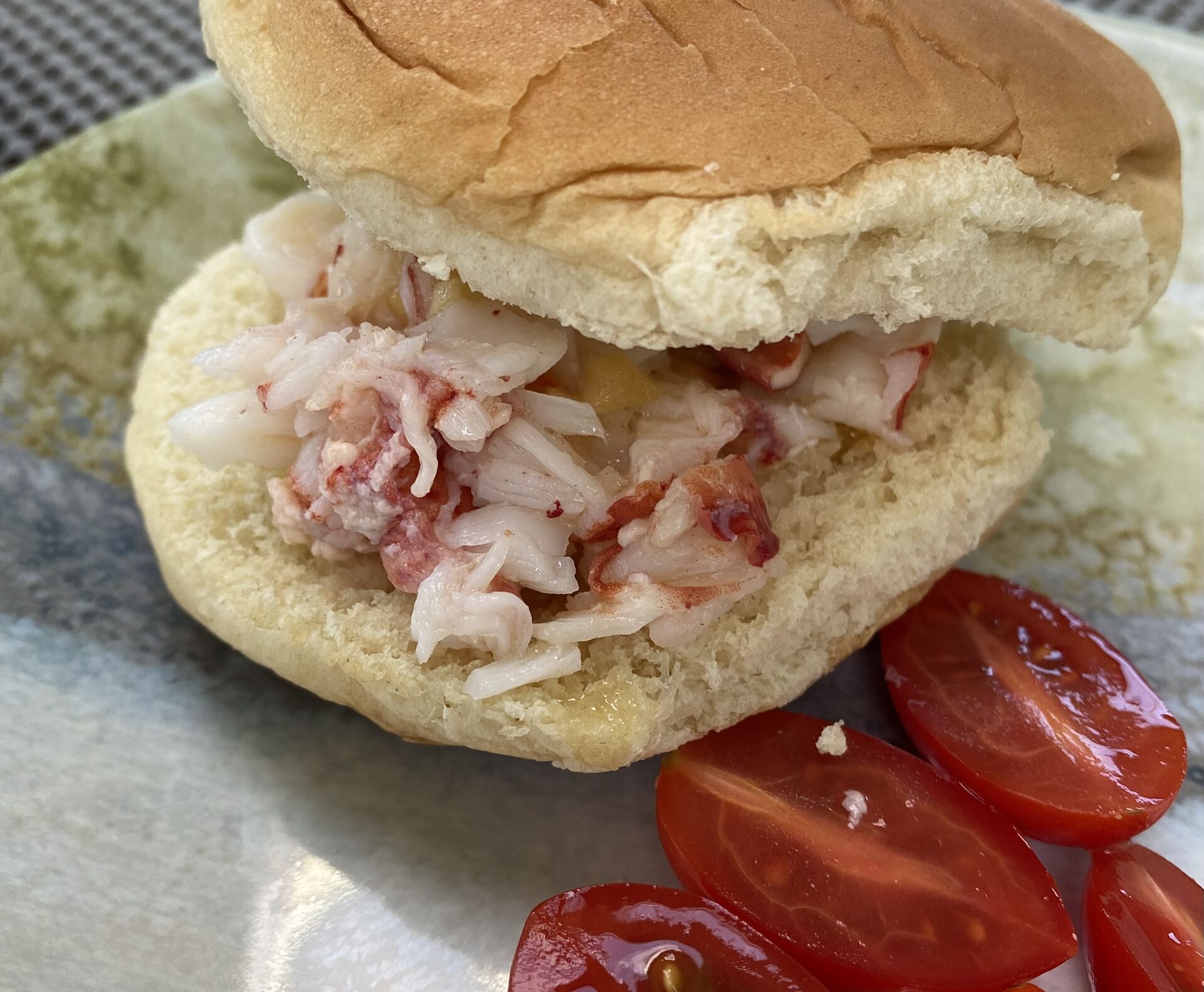 It was finally time to accept that there were other places to visit, plus (being driven by our stomachs!) we had our appetites set on a highly recommended pizza place in the next harbour called North Haven. We rented a mooring ball from J.O Brown, who seem to have been building boats from their yard since the beginning of time: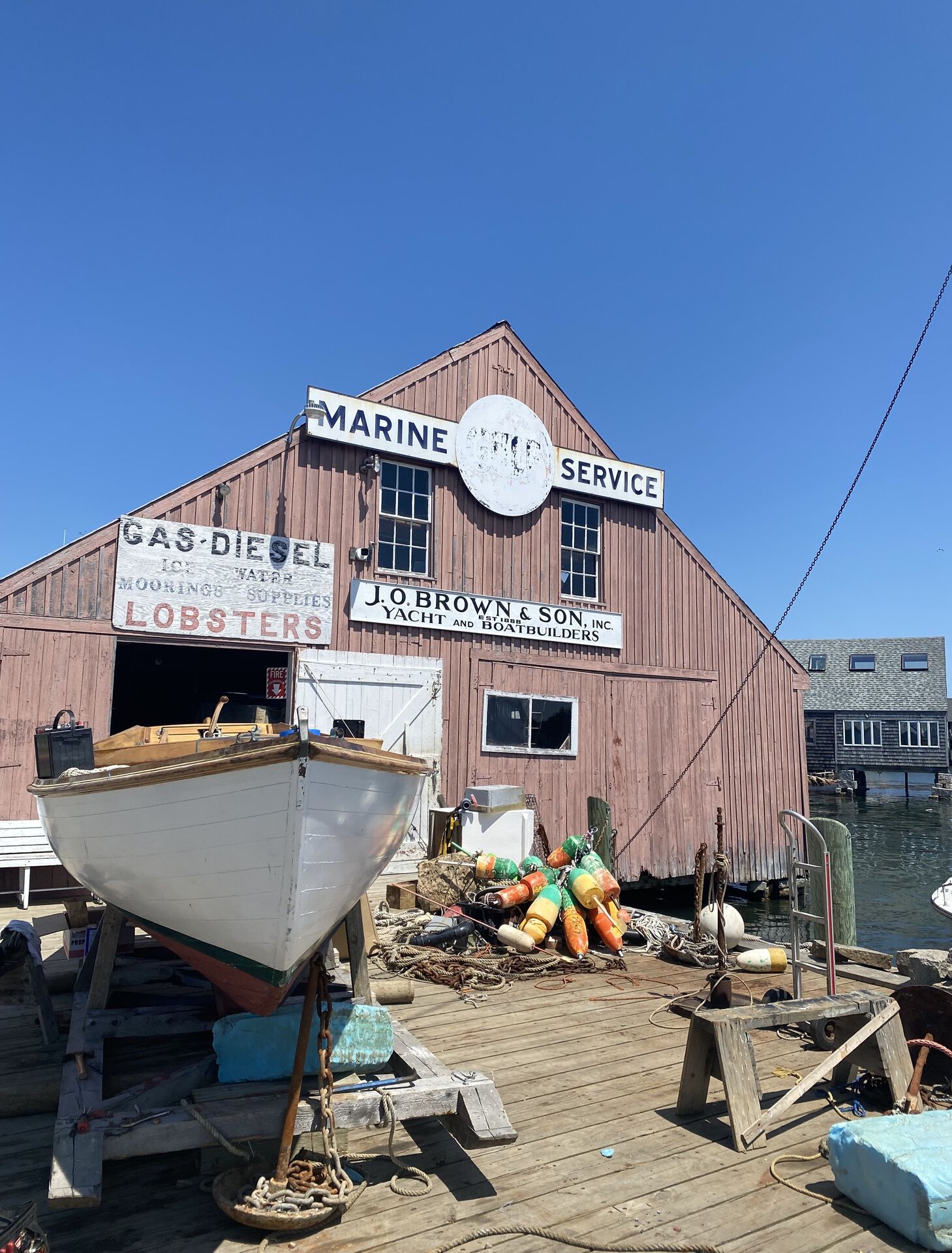 The tiny town of North Haven seemed to come alive on a Friday evening as weekenders and tourists unloaded from the ferry and descended on this special place for everything pizza. We were not disappointed!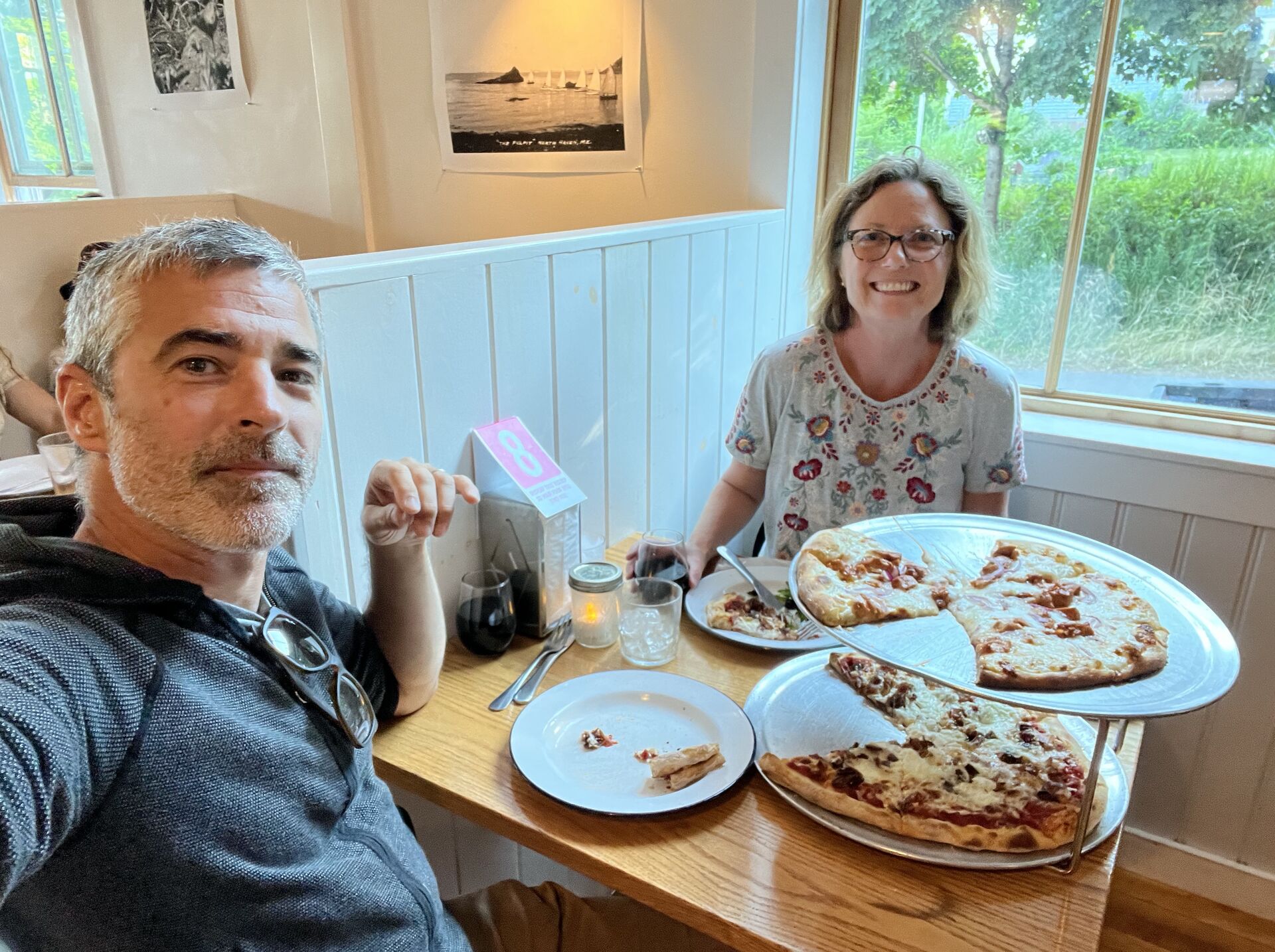 The next day, we headed across Penobscot Bay to a slip at Lyman Morse marina in Camden. Scout needed some well-deserved love that involved fresh water and and a scrub down of her deck. It was also a great opportunity to do some super-yacht watching and drooling.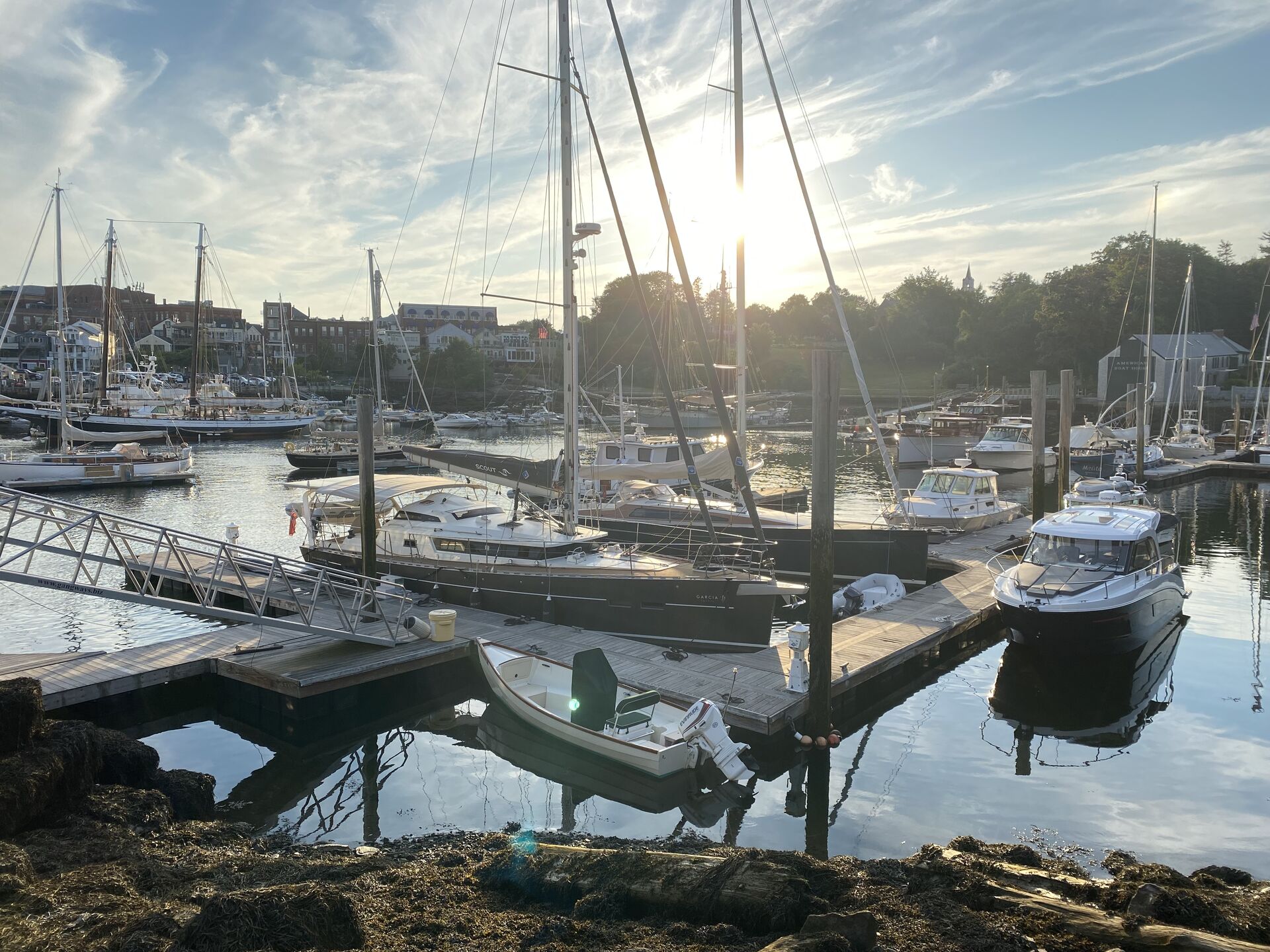 The tide was true to form and we recorded a low tide depth of 3.8ft. It's not quite beaching the boat, but almost. Maybe being in a slip doesn't count anyway?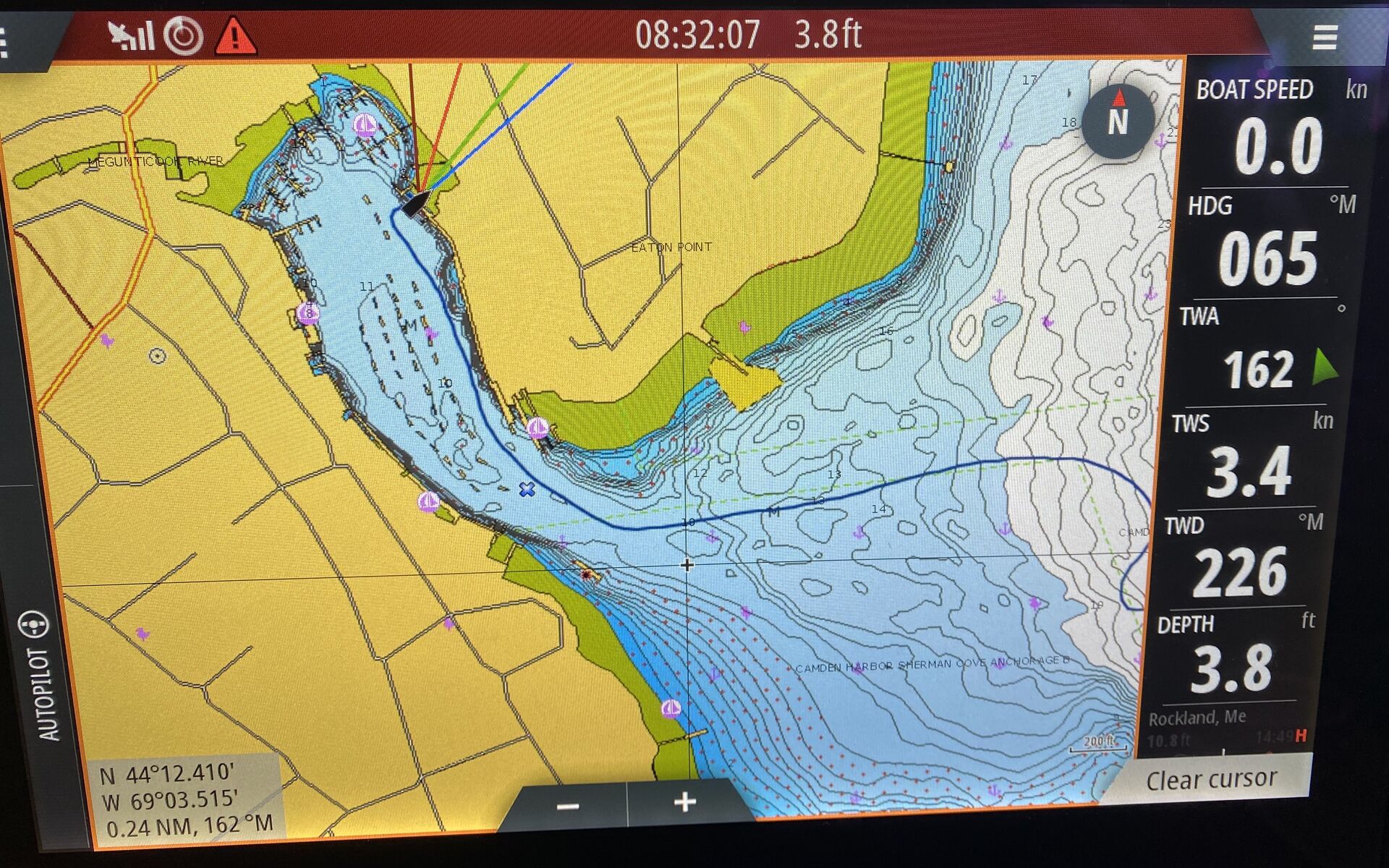 From Camden we let loose the docking lines and headed north to the bohemian town of Belfast to pick up a mooring ball. I would be leaving James to soak up this relaxed town on his own for a week or so. We also think Belfast is Maine's best-kept secret, so we'll leave that for another post!