Portland to Hurricane Island
After several weeks of anchoring, we needed to come into a marina in Portland to pick up some items and fix a few things before swinging east towards Penobscot Bay, and into ever more beautiful terrain.
First up, the Echotec water-maker!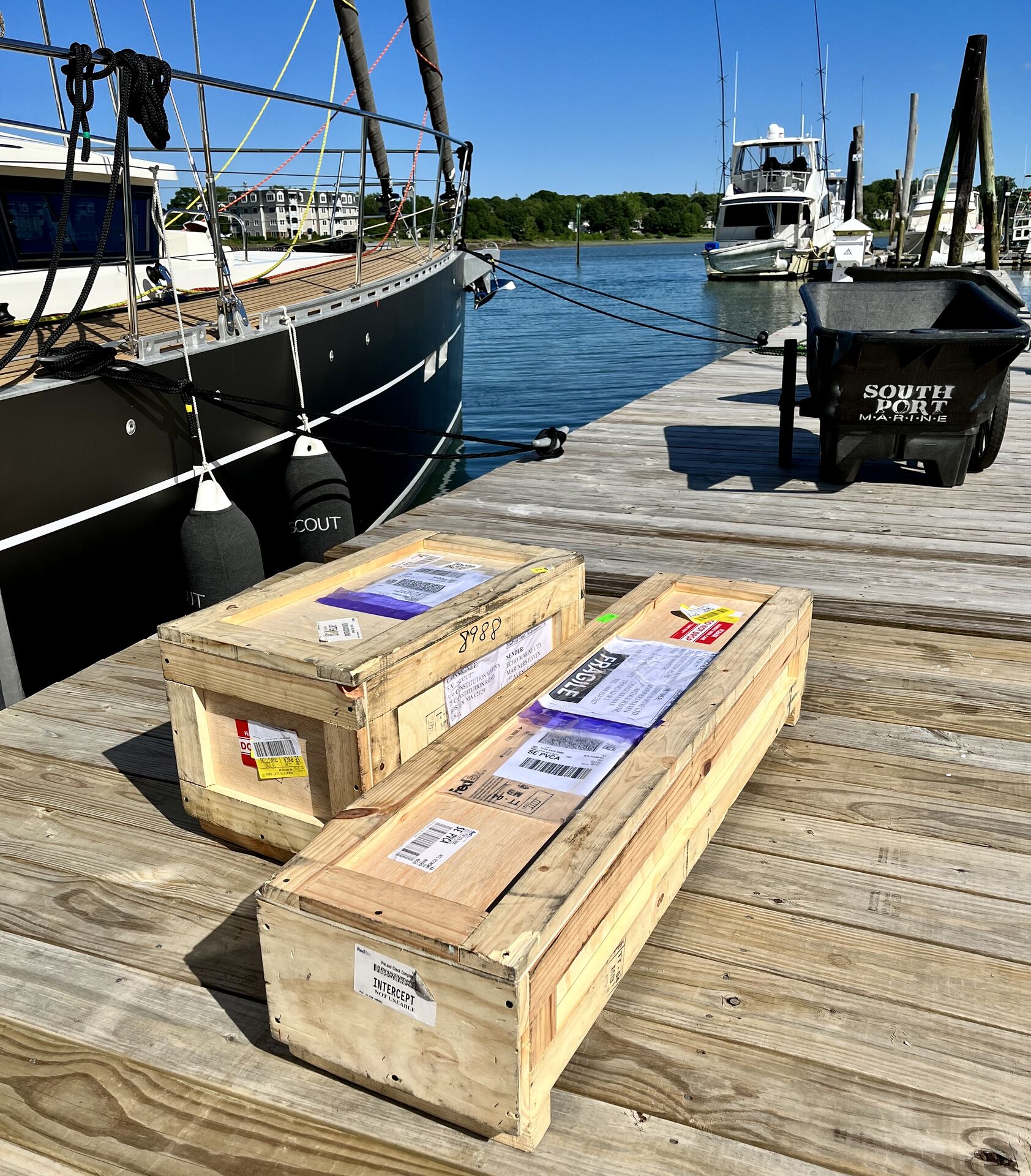 We'd planned to have this arrive in Boston a month earlier but it had been delayed in customs from Trinidad - probably because it looks exactly like a rocket launcher. It'll be a little while until we get this fully installed, but it will be the final part of our preparations to be fully sufficient, off-the-grid.
In the meantime, we'd been losing data from our B&G anemometer, so it was time to switch out this delicate piece of wind equipment. The only catch: it's at the top of Scout's 65-foot mast: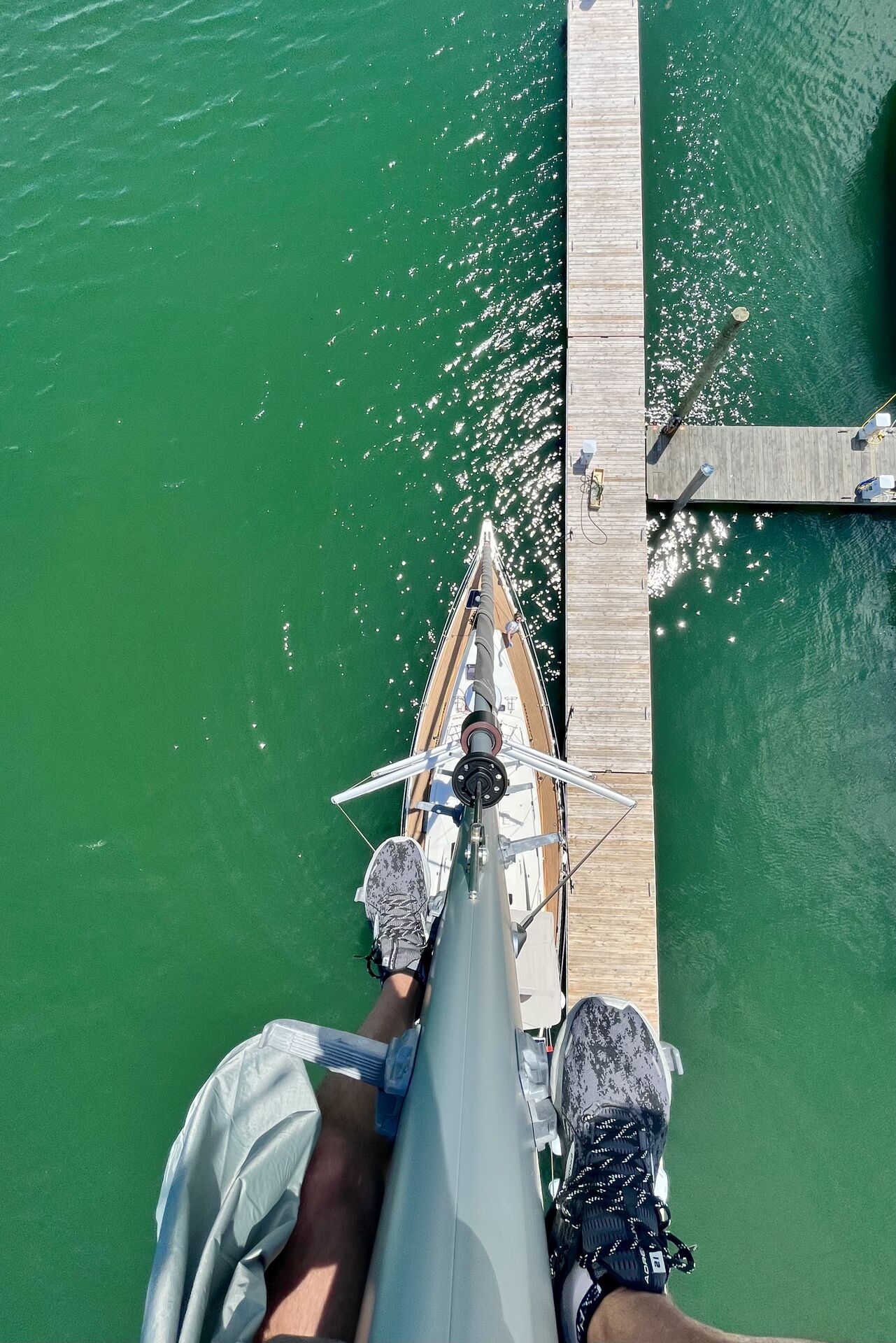 Our mast has folding steps all the way up, which makes the climb a little easier, but still, I strapped myself in with a climbing harness and halyards as safety lines. After swapping the unit, our wind data was back to perfect - another successful repair!
We then set off into Casco Bay, and our first stop was very nearby: Great Chebeague Island.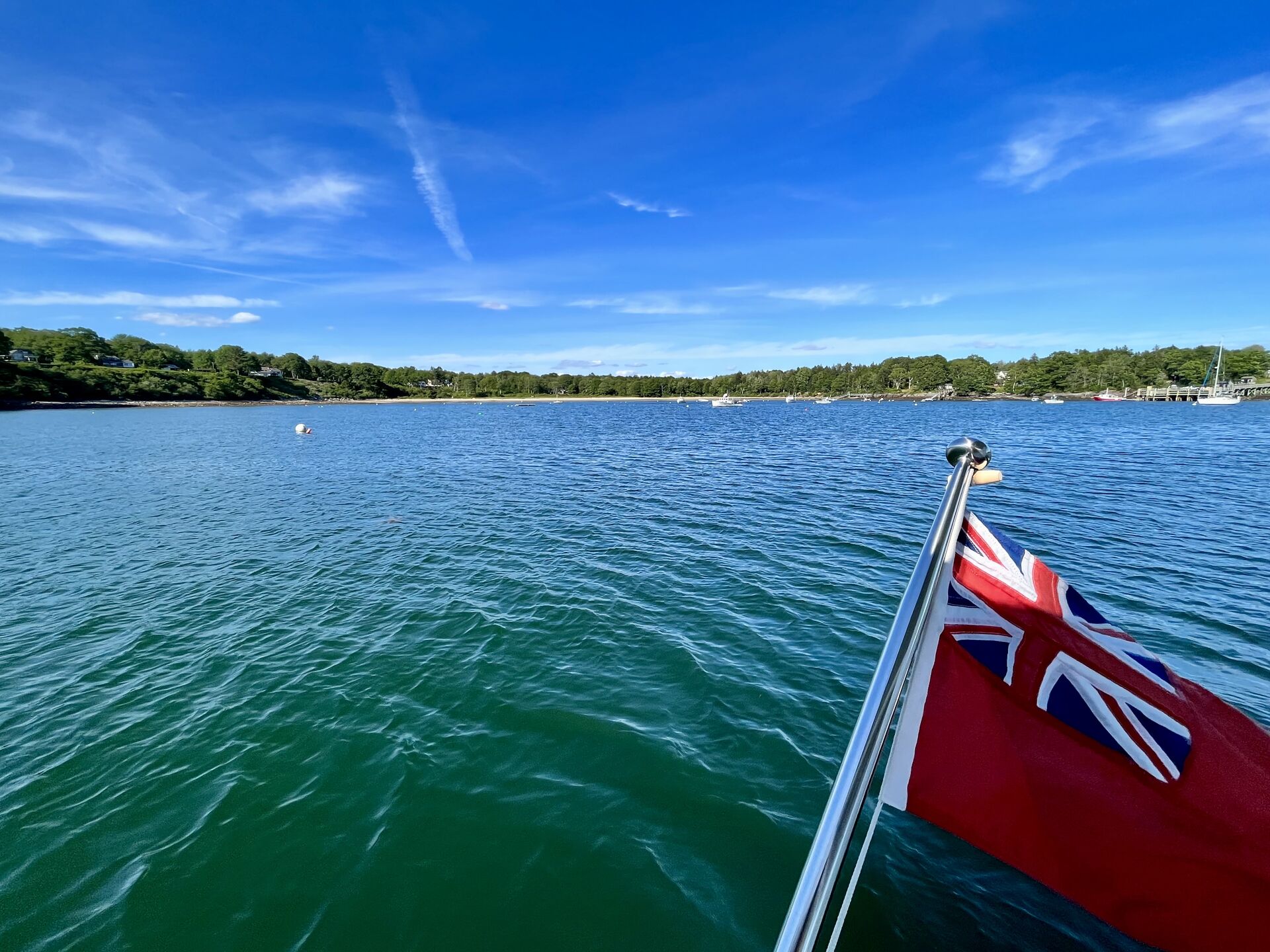 We anchored at the southern end and went for a quick walk around this sleepy, rustic island - which already felt very far from the bustle of Portland. But it was great to be back out at anchor: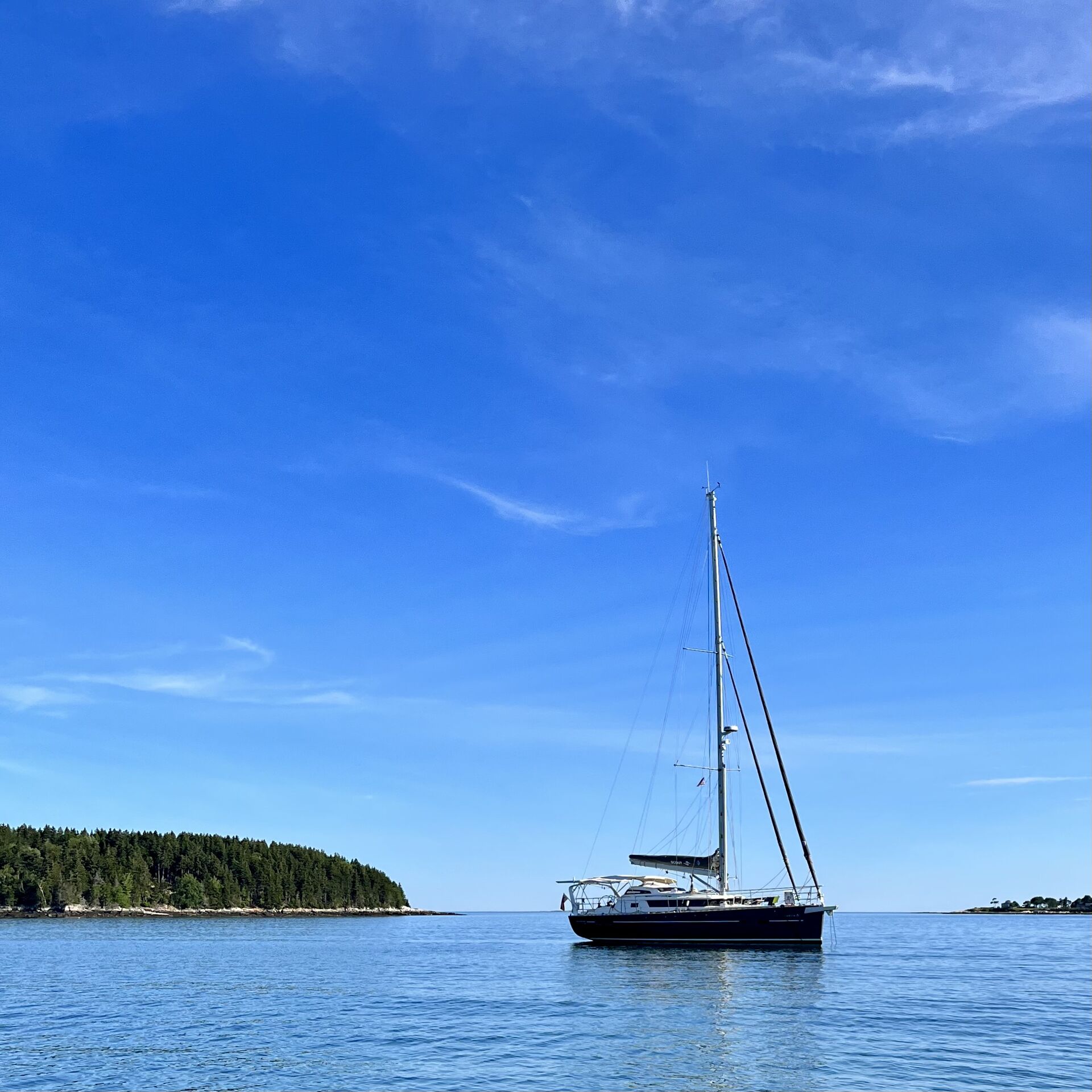 And, of course, a chance to start enjoying the frequent, and wonderful, Maine island sunsets again!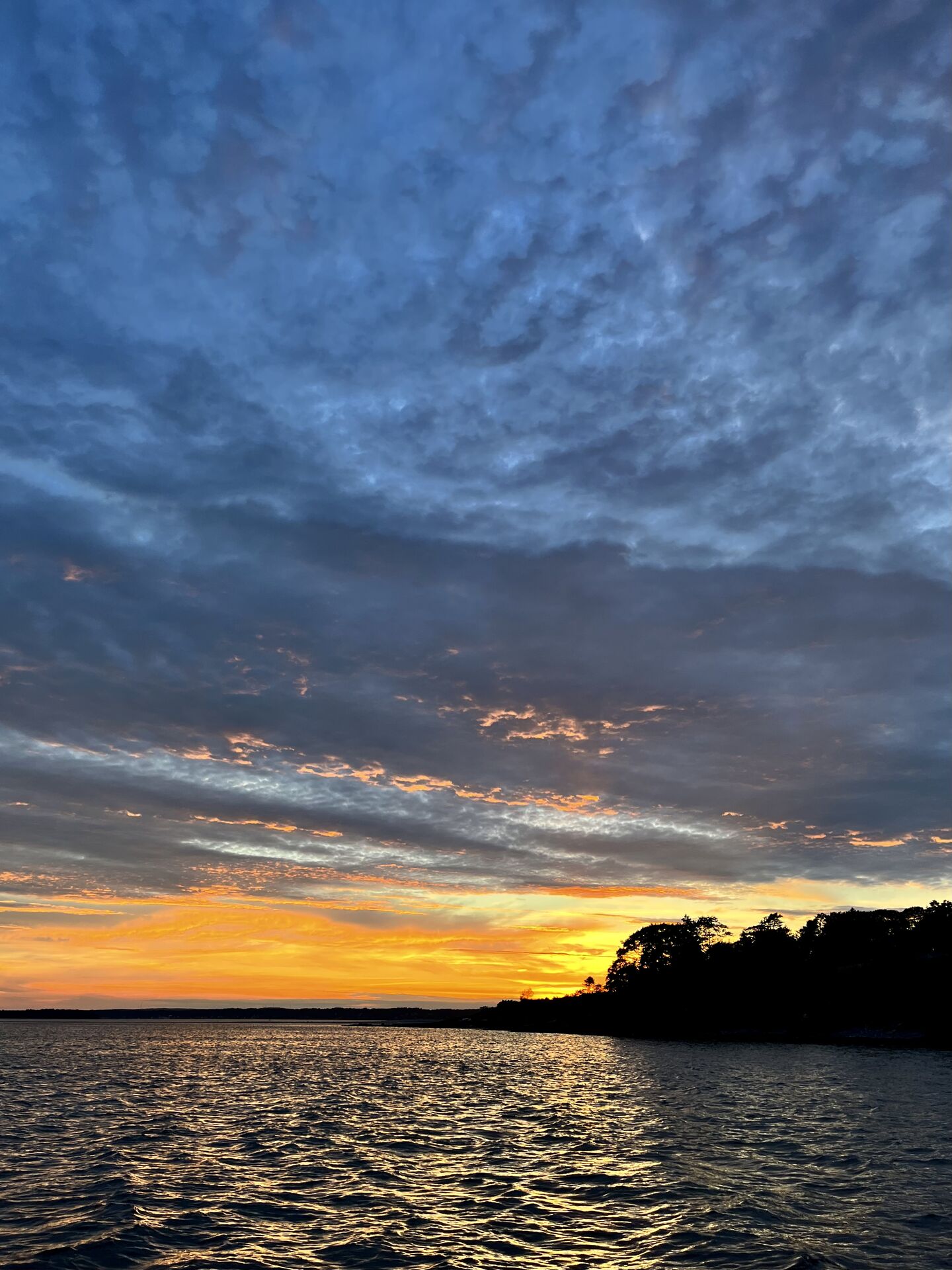 The next day, we set sail eastwards. We had no set destination, but thought we would find something in the Quahog Bay area, on the north side of Casco Bay. Since it was coming up to 4th July, we tucked into a small and quiet area called Hen Cove in preference to the busier anchorage further north.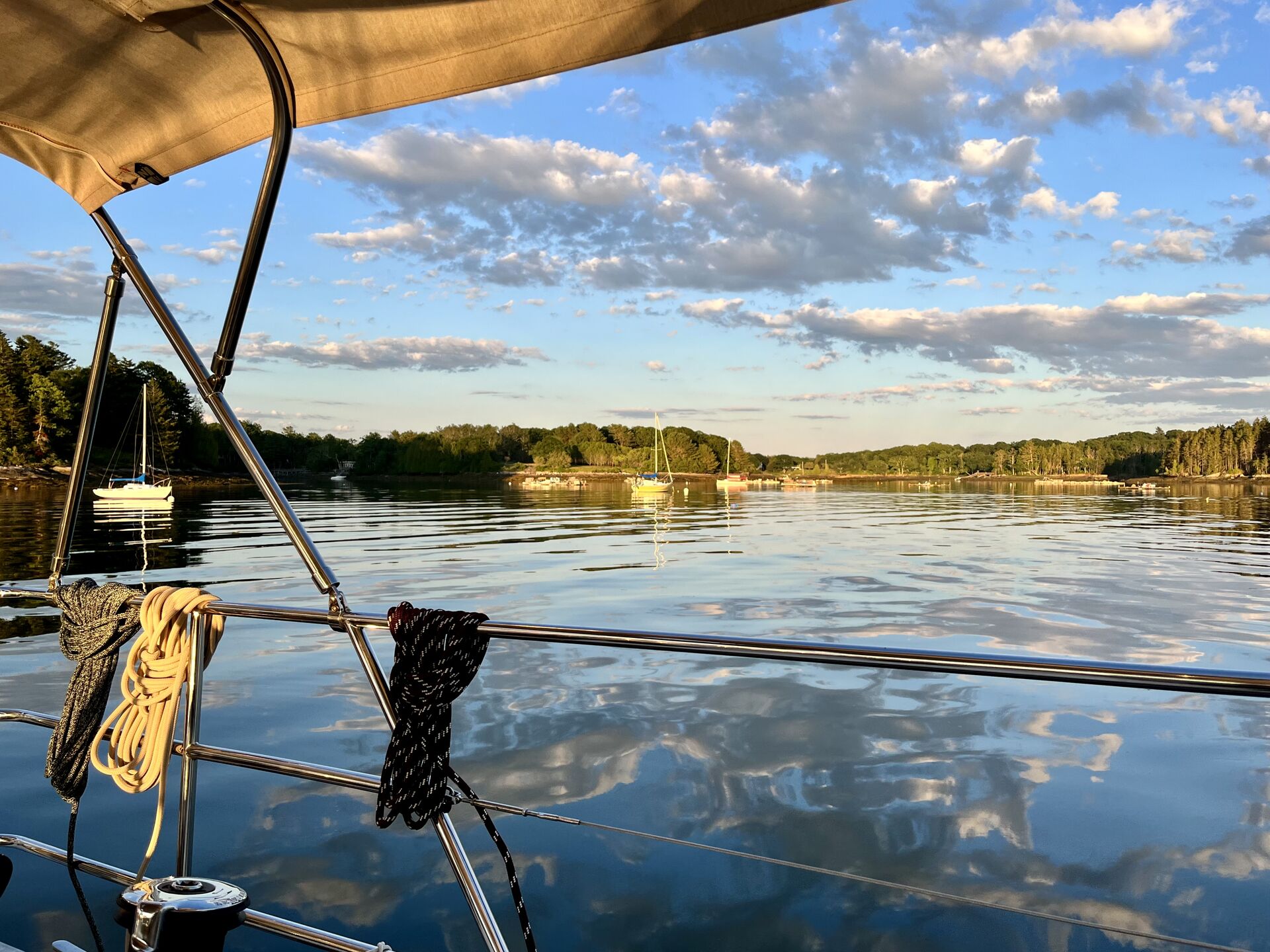 This turned out to be a wonderful little place to hide out. We frequently kayaked over to nearby Cundys Harbor for walks, runs, and to pick up (of course!) quahogs. We also used this chance to try some new recipes in the induction oven, including this wonderful banana bread with which to watch the local firework display from the boat.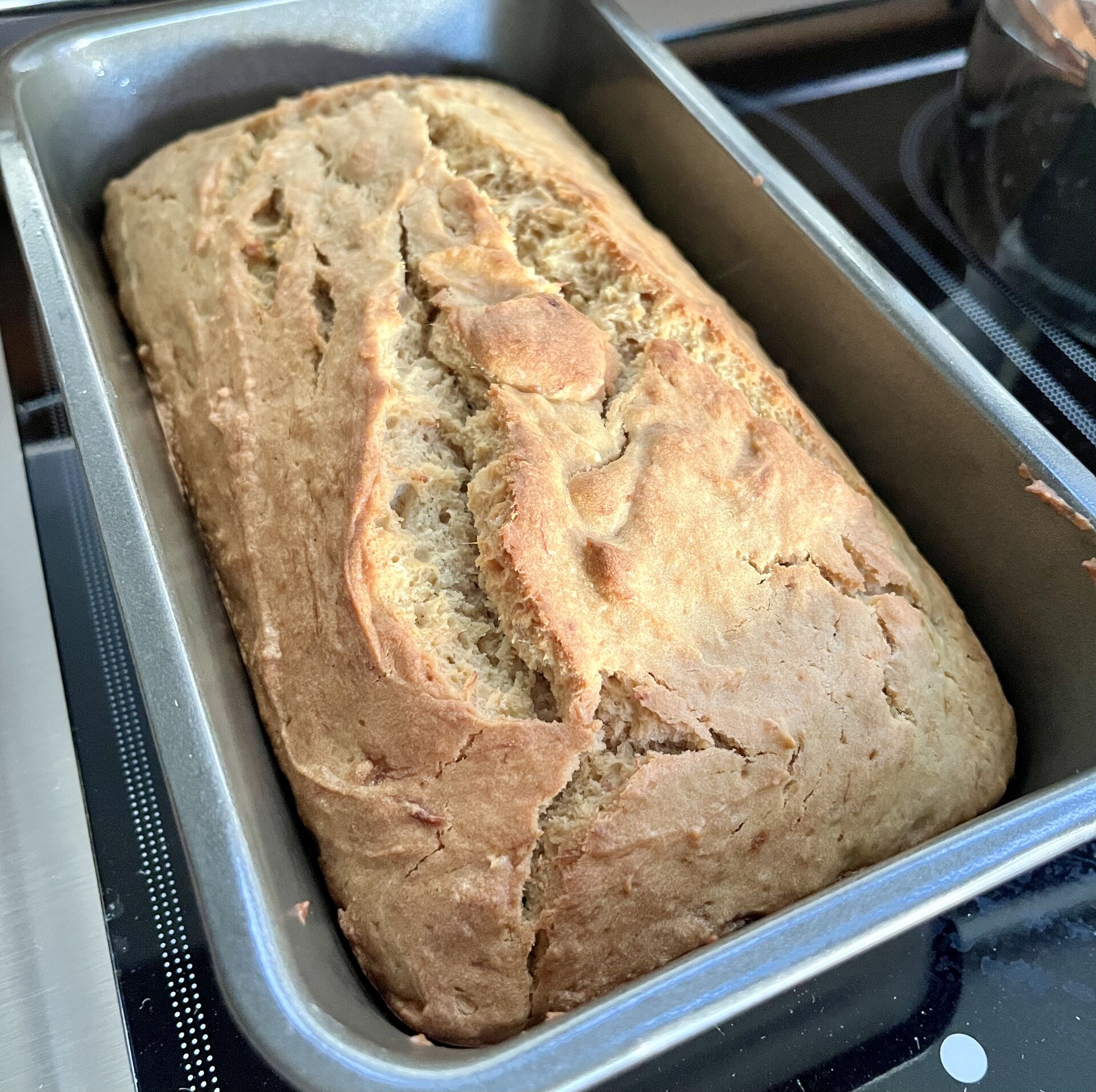 We spend a couple of very calm nights in the cove, until it was time to move on again.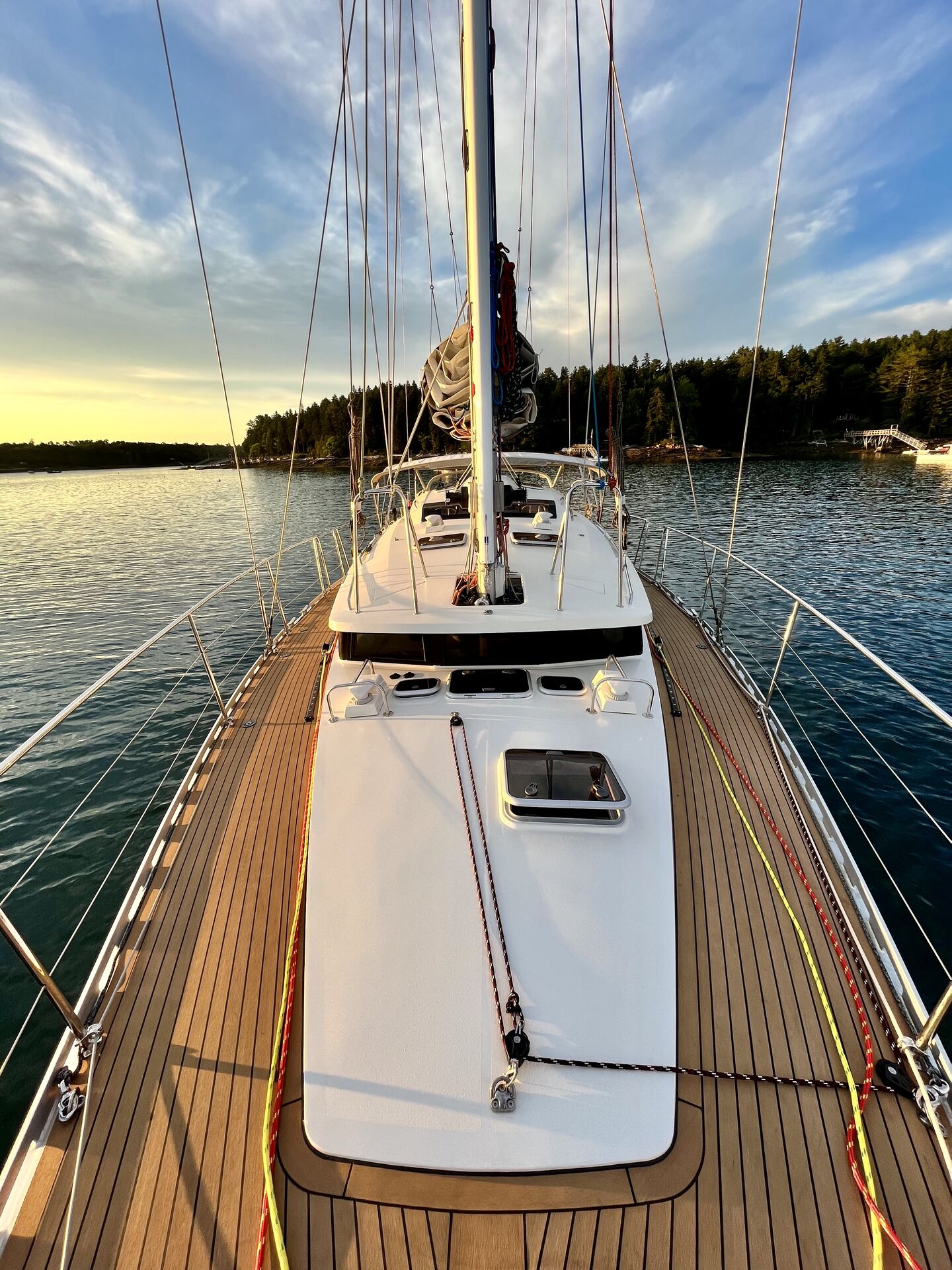 Our next destination, after a longer day sail, was Linekin Bay, just around the corner from the busier Boothbay Harbor. The sail saw some of our strongest winds yet, as we passed outside the Seguin Island lighthouse on a second reef in 25-30 knot gusts.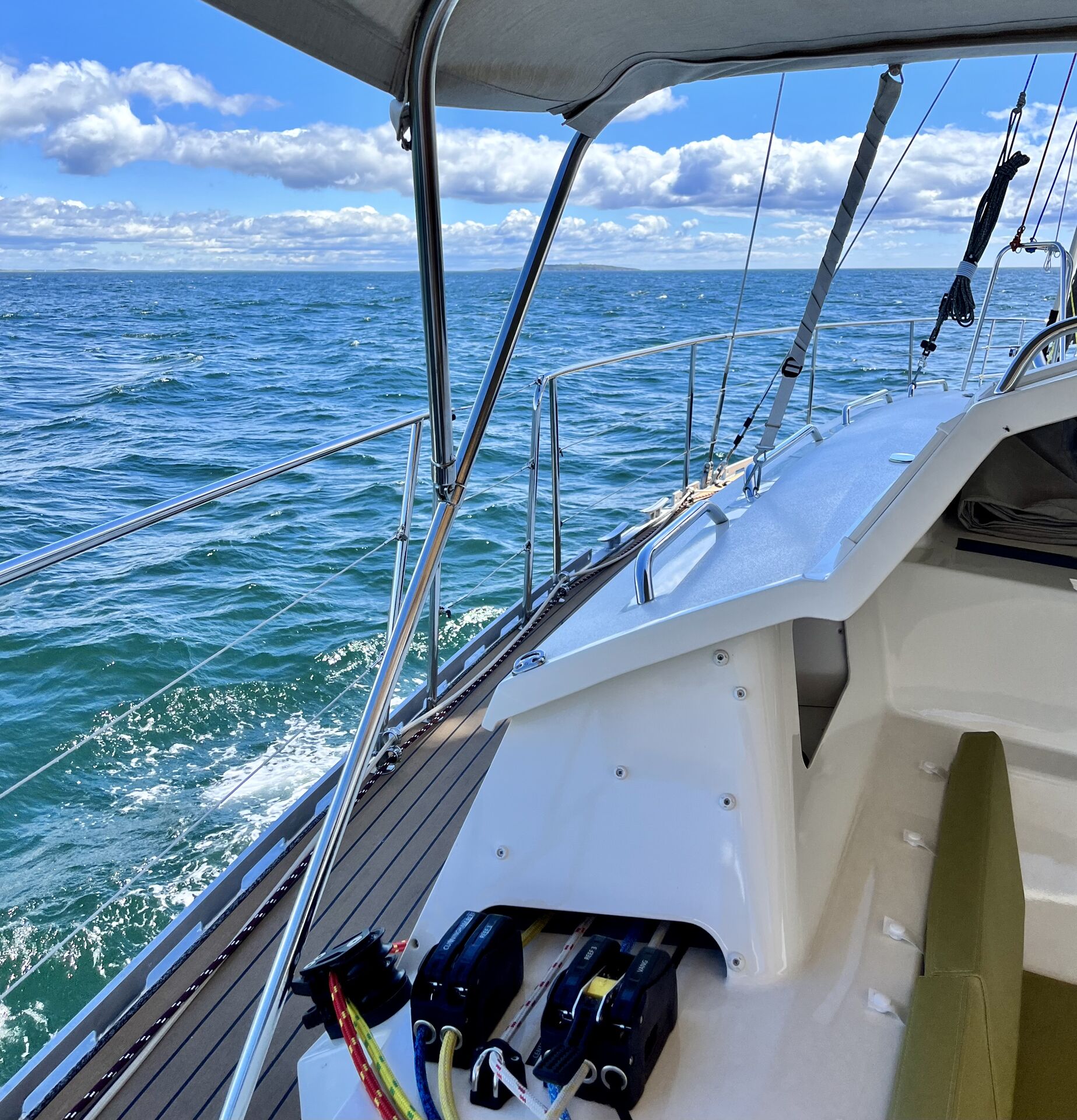 Scout handled it like a champ! As did her crew - but still, the long day was a good justification for cracking open one of the many boxes of wine we'd bought in Cherbourg and hidden down in the bilges for a sundowner moment like this.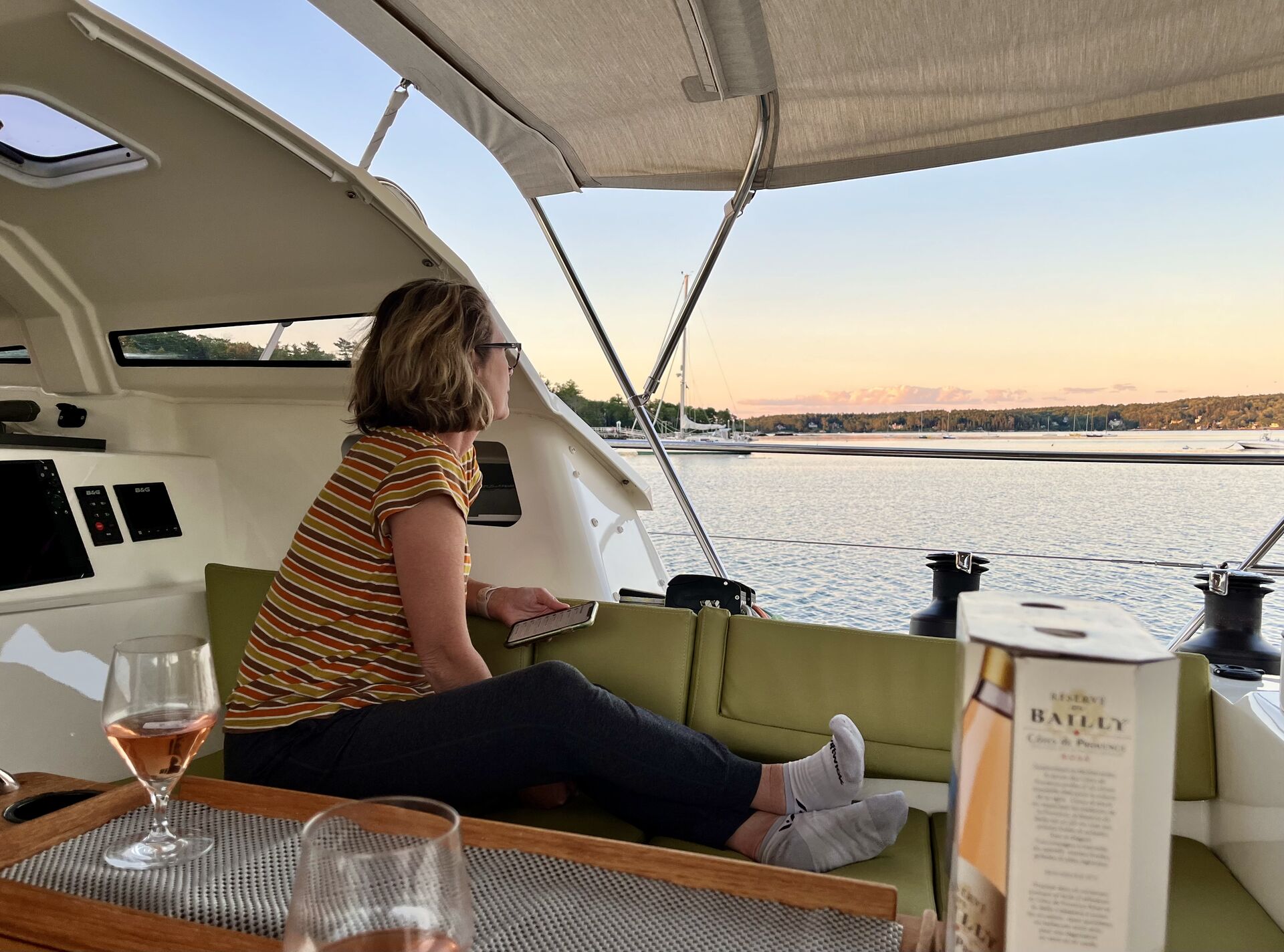 We stayed two nights, and the second evening, dinghied over to the Linekin Bay Resort for dinner. After a very pleasant meal, we'd also cleared our consciences for using the hotel's WiFi from the boat.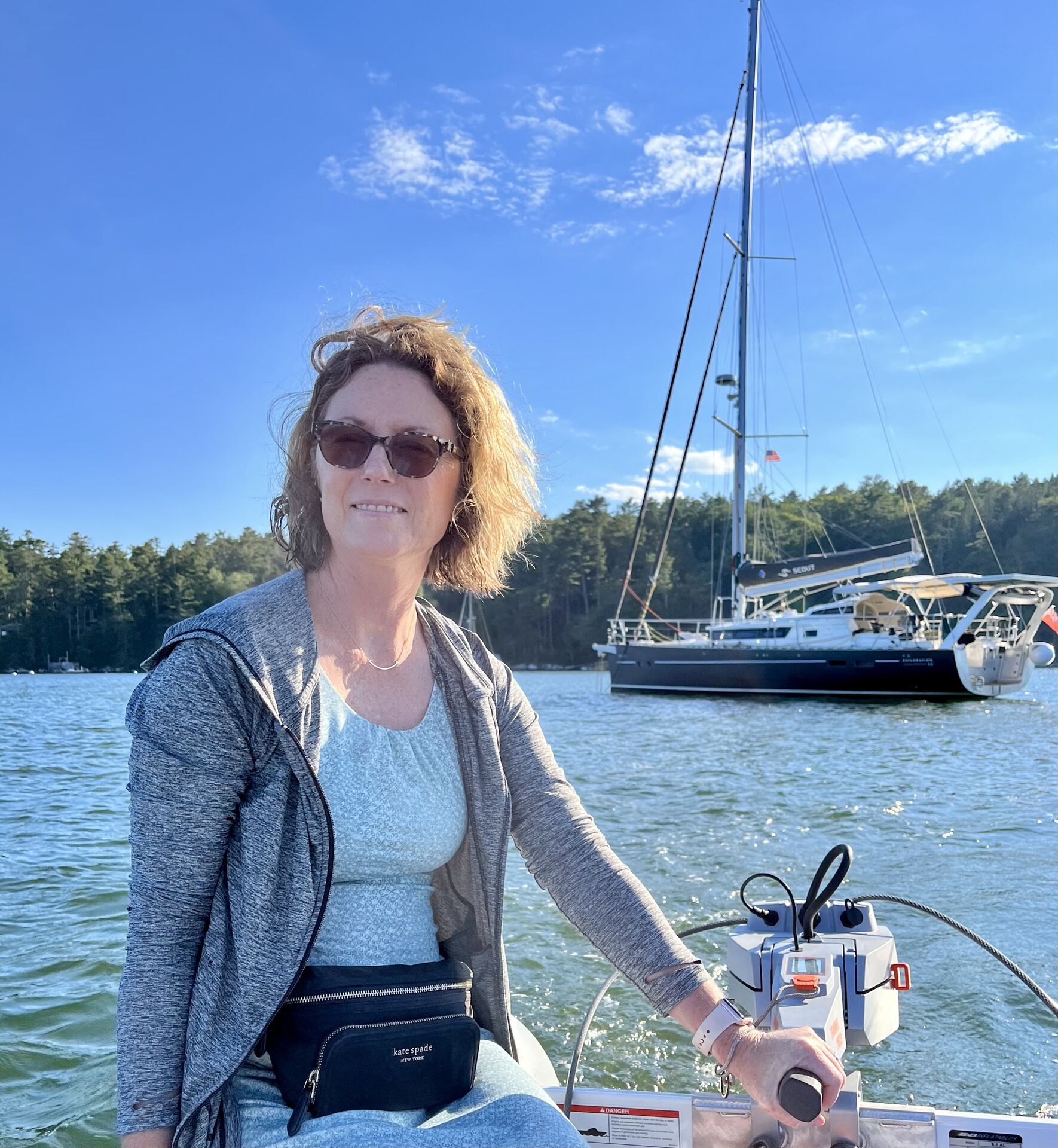 Our next anchorage was our final stop before Penobscot Bay - a small place called Tenants Harbor. Maine's pesky lobster pots had been getting more and more densely packed as we progressed along the coast, but the entrance to this harbor was almost unnavigable!
Inevitably, we caught one on our rudder - just at the narrowest, rockiest part of the entrance. The GPS track tells a story of our attempts to turn the rudder to clear the line, reverse backwards off it, and then - as the rocks neared, just get out a knife and cut ourselves free.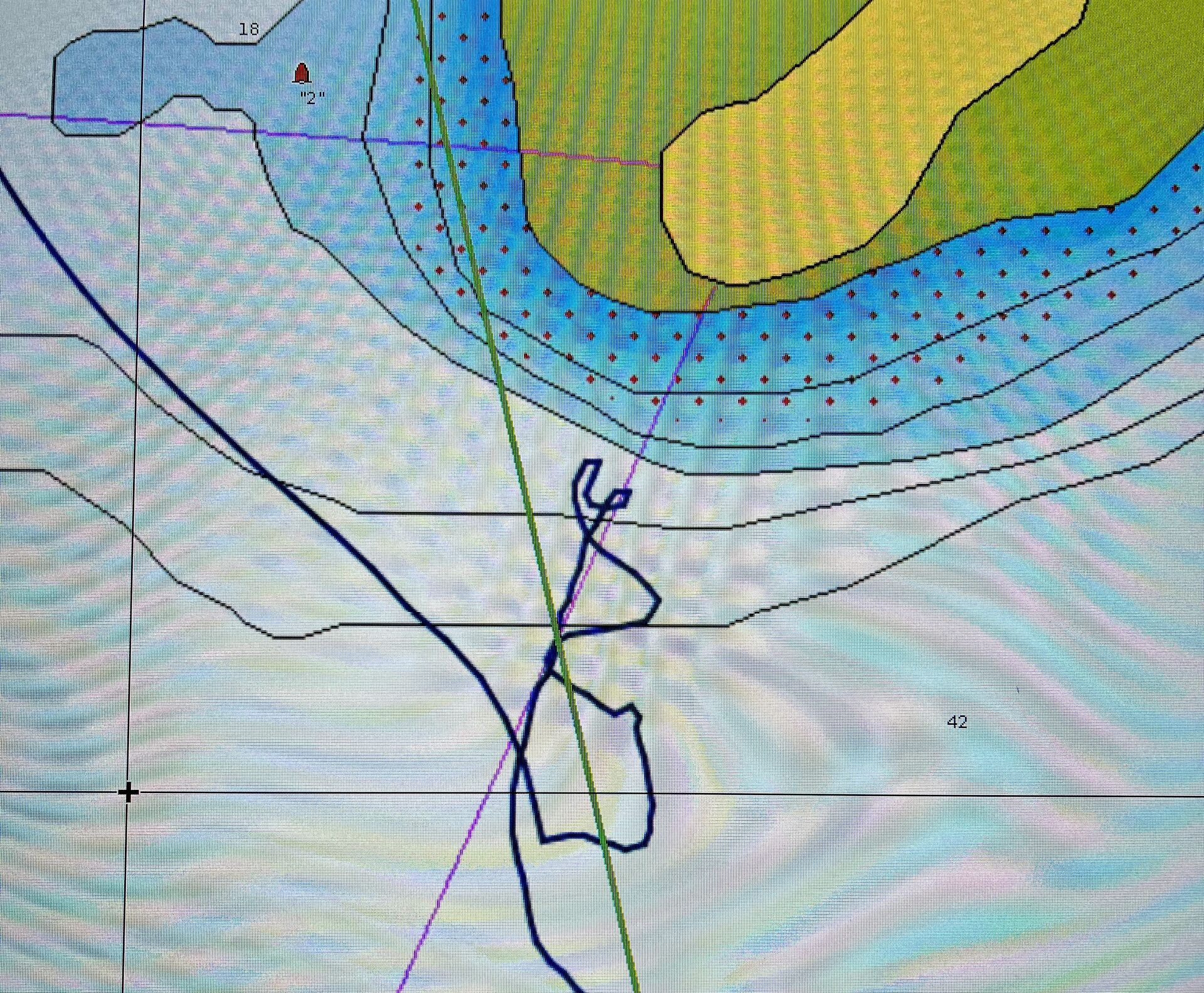 But, yet again, the islands put on an amazing sunset, and after the drama, all became good with the world again!
And with that, and one more short day sail, we were in Penobscot Bay - and a few weeks of exploring this wonderful cruising ground could begin. Our first stop? The wonderful little Hurricane Island, a rocky outcrop that was once a working granite quarry, off the south-west of larger Vinalhaven Island.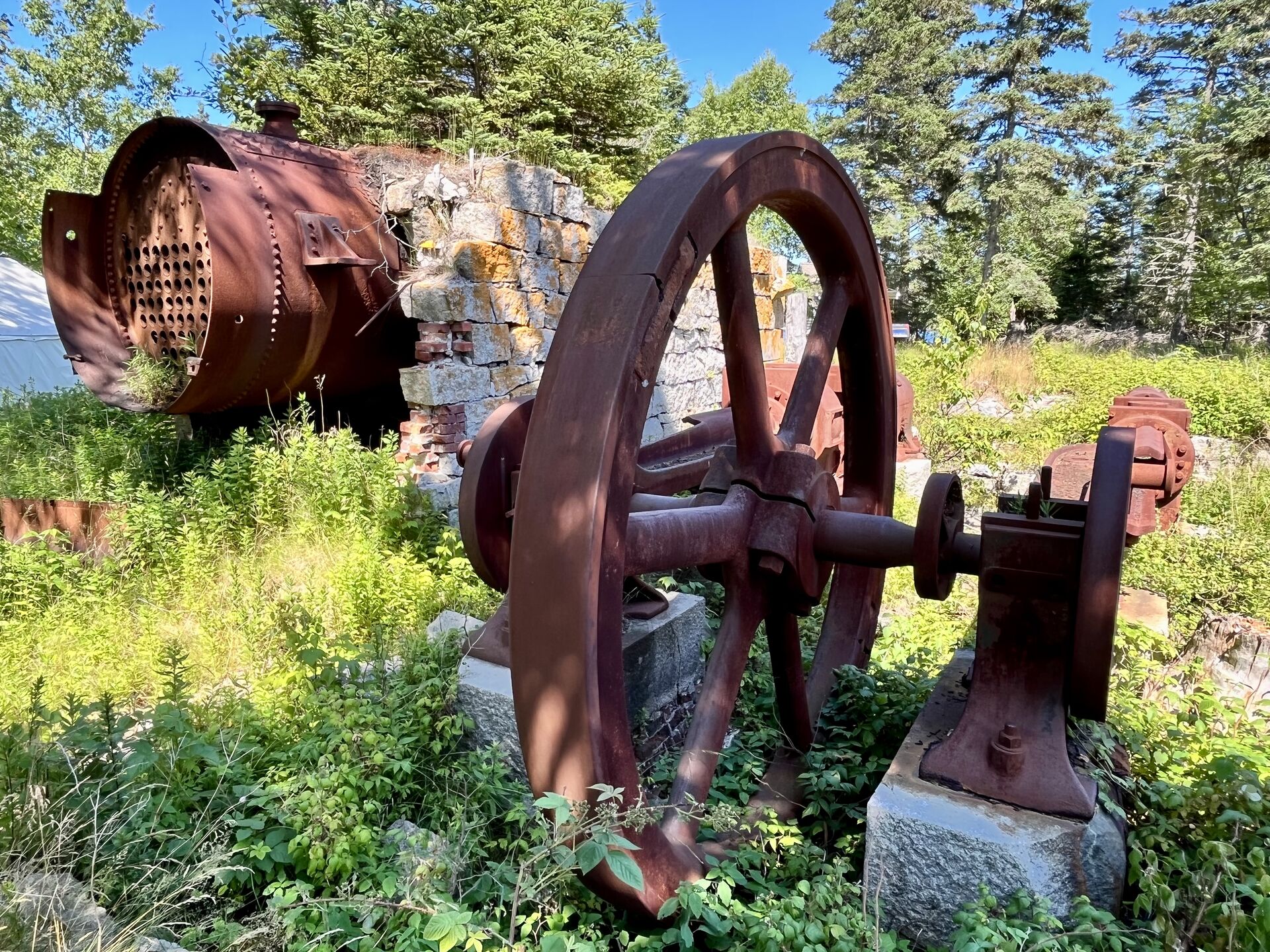 Amongst the hastily abandoned equipment, flooded quarries and half-finished masonry, there were lots of chances for kayaking, running, and walking around the island…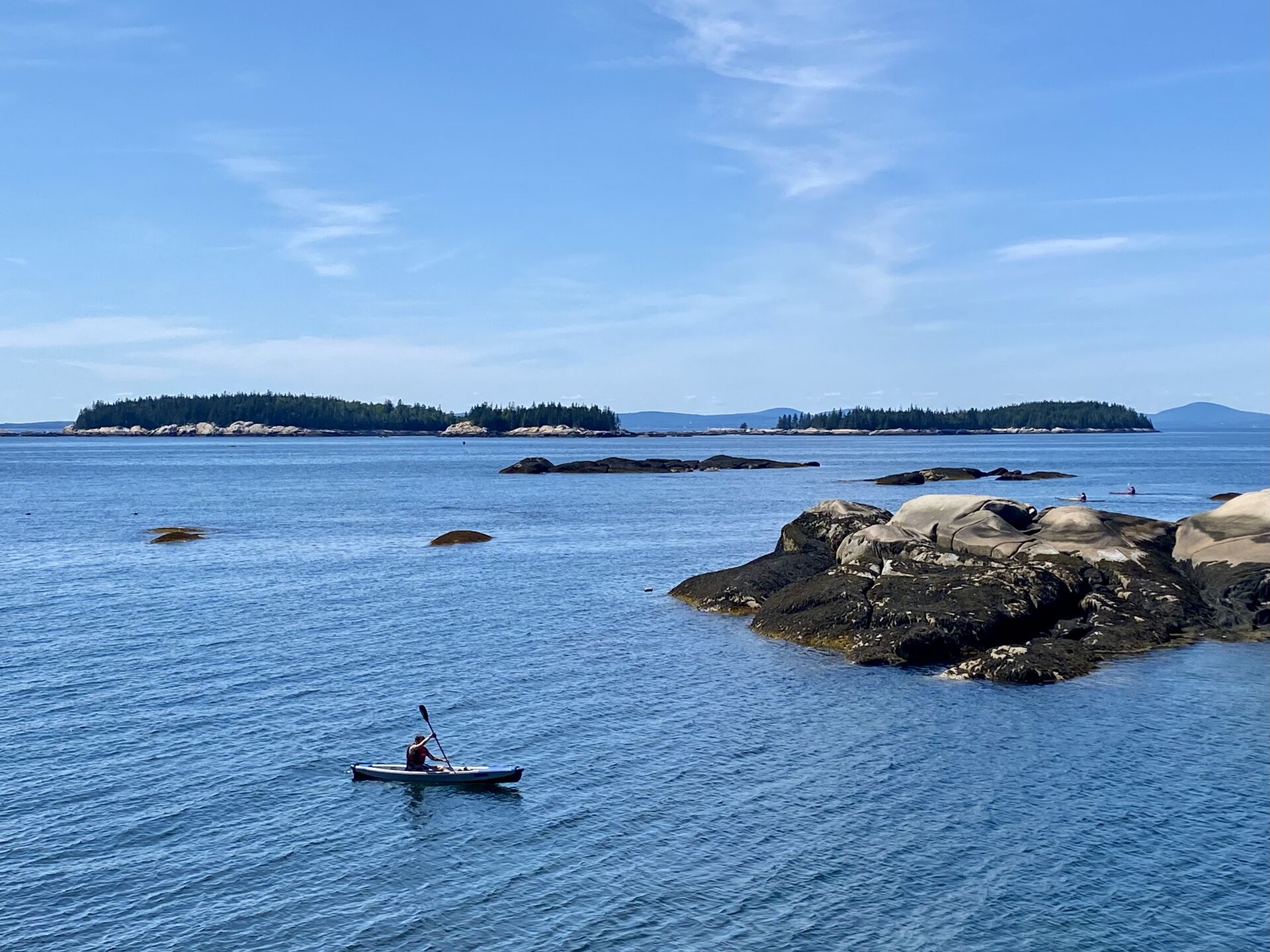 …and, of course, soaking up the wonderful views across the bay: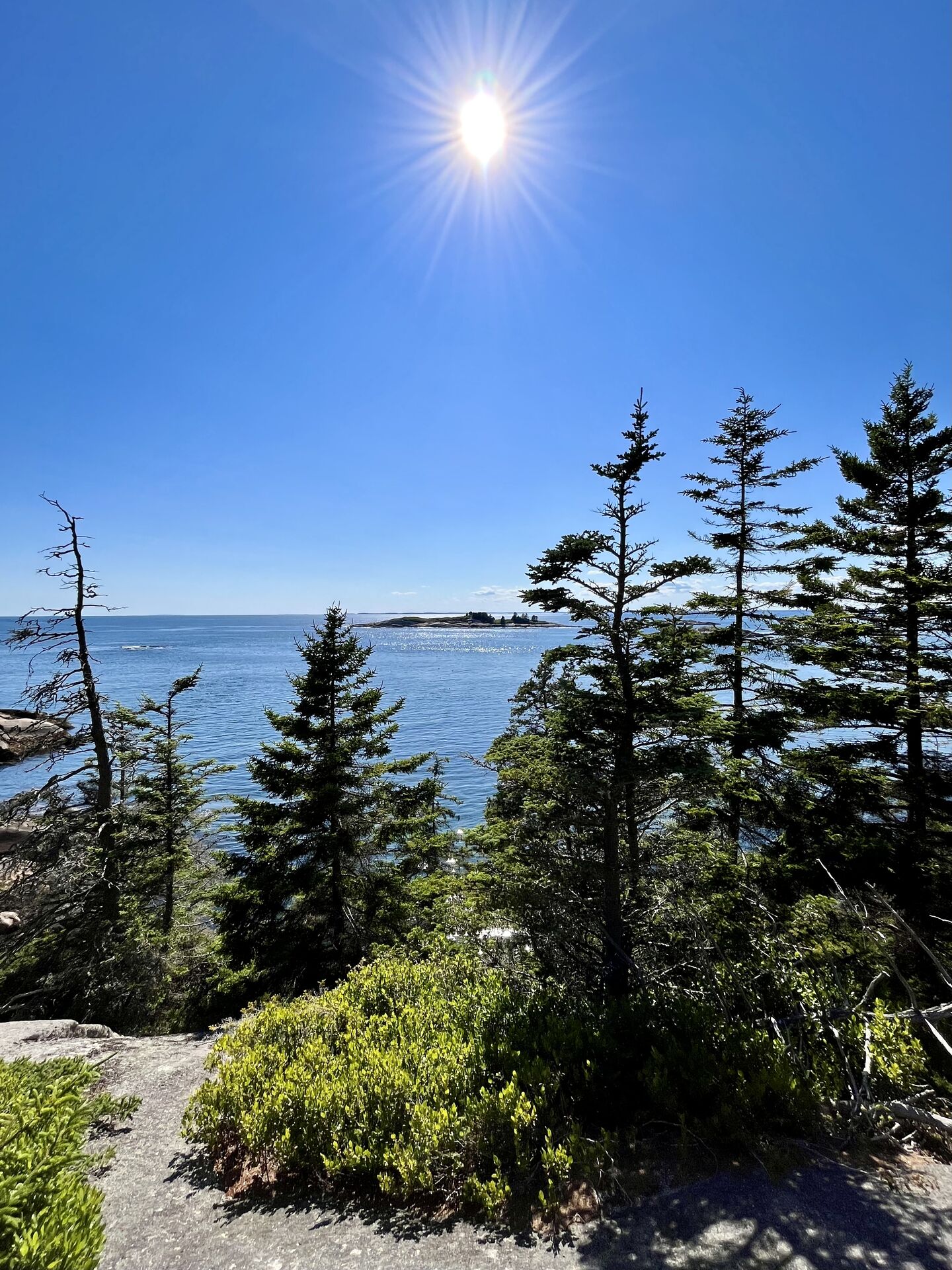 Over the next few weeks we would explore Penobscot Bay and beyond. It continued to live up to these heady expectations, so stay tuned for the next chapter!