Belfast, Maine
Jayne had to leave Scout to head back to California, leaving James on a mooring ball in Belfast for a week - enough time to address the boat's growing to-do list!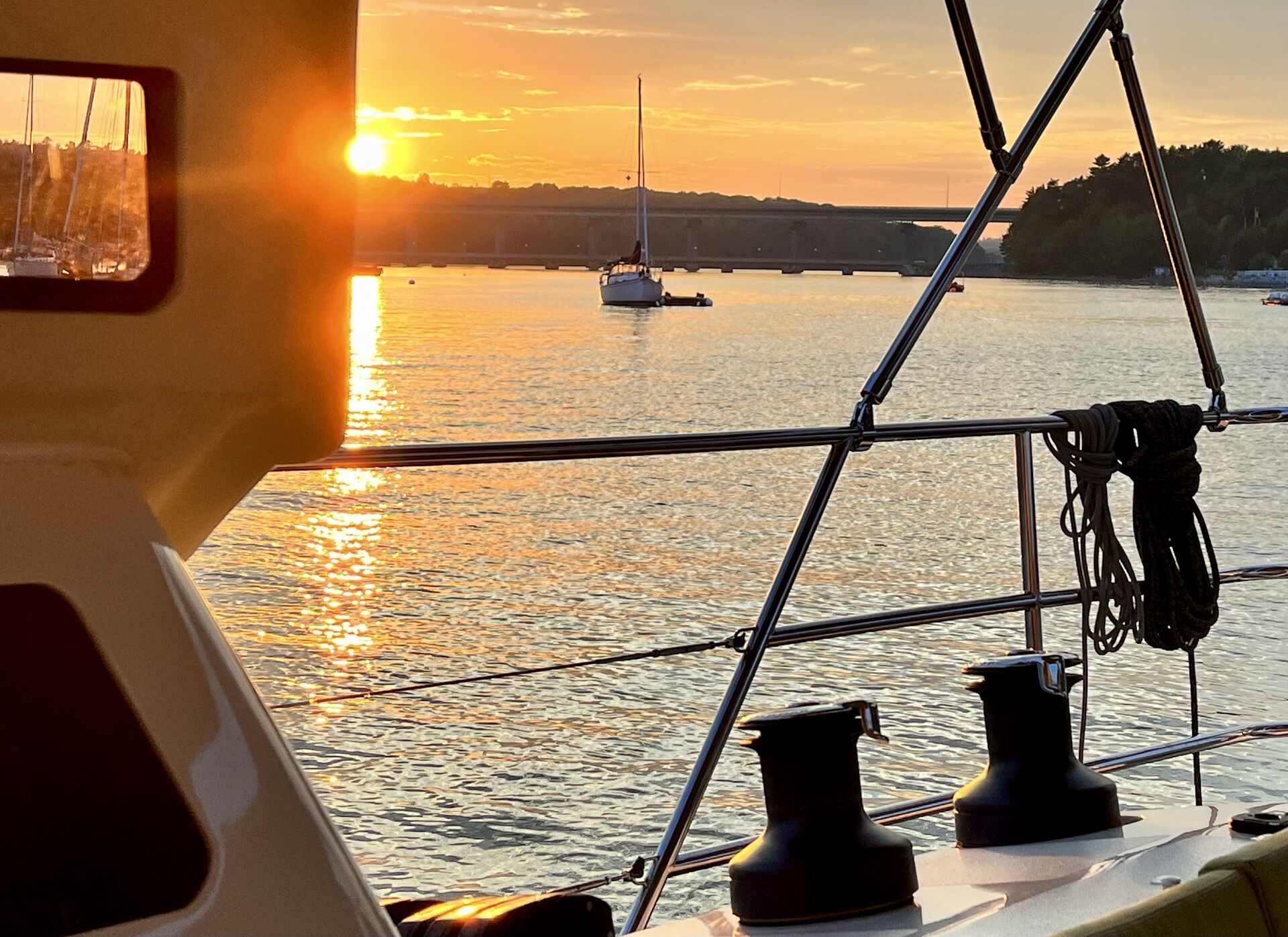 Top of the list: the outboard. A few days earlier, we had had a small mishap on Scoot, our dinghy. The propellor had hit a rock near the shore and its brittle blades had cracked off.
Since Scout was on a mooring ball in the middle of the river in Belfast, getting to and from the shore was important. Completing this first task meant a lot less rowing required for the rest of the week.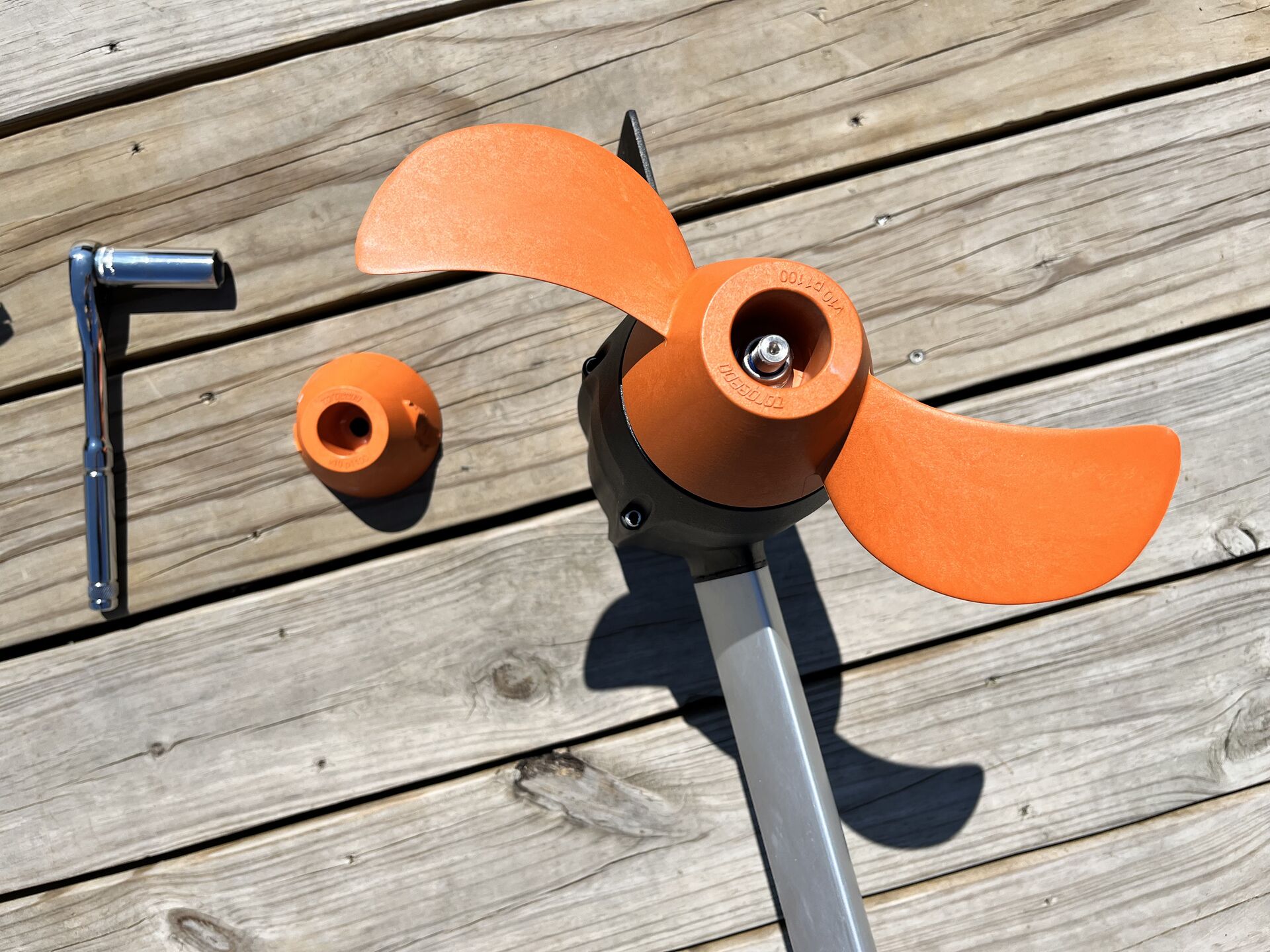 The next day, a surprise visit!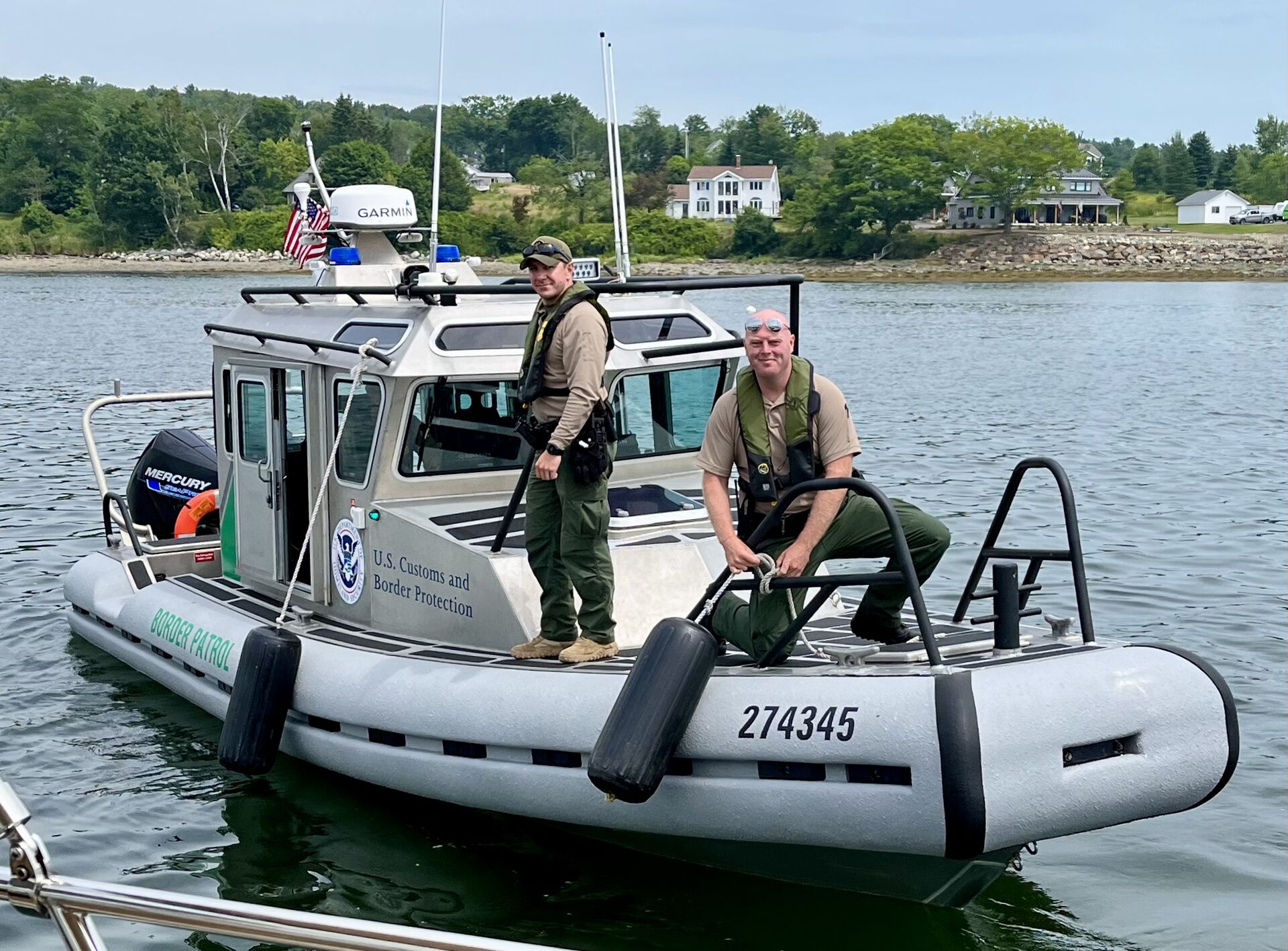 Scout is registered in Guernsey, in the Channel Islands, which means we have quite an unusual flag on the back of the boat, at least in these parts. It attracted the attention of the local Customs and Border Protection team, who wanted to come onboard and check our papers and cruising permits. (I should add that they were incredibly friendly and I daresay enjoyed taking a look around Scout too…)
That evening, a chance to put the new Magma grill to good use.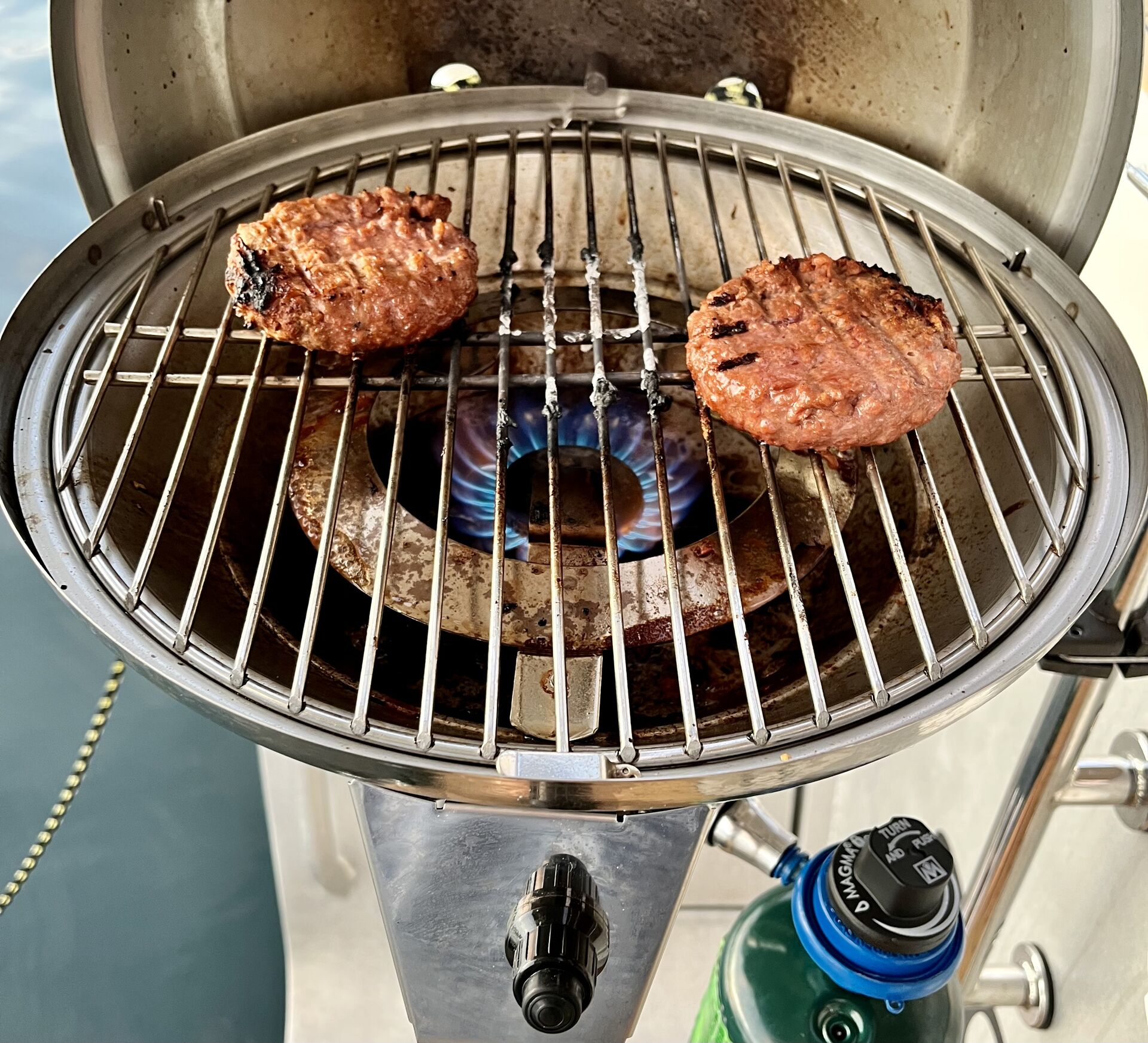 We've attached this to the transom, under the solar panels, so it's possible to use it even when it's windy or wet - and easy to wash off into the sea behind the boat. We're using portable fuel canisters since we have an induction stove in the galley and don't use propane anywhere else on the boat.
On shore, Belfast is a cool city. It's a little bit north of the beaten track for sailors, but we love it. It has a hip and independent vibe, with a lengthy history of building ships and <checks notes> grilling chickens.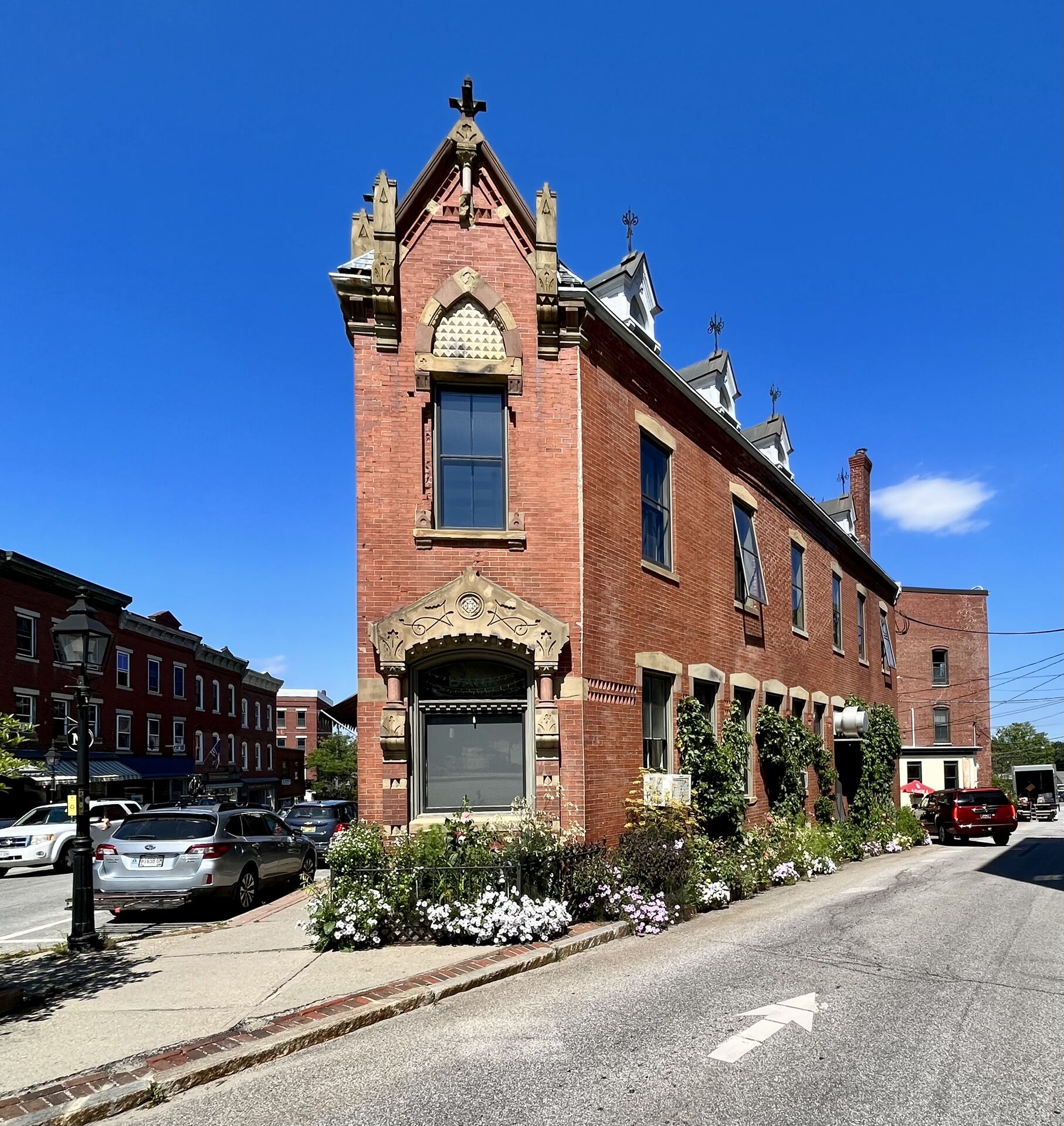 It's the perfect place to hang out for a while and do various chores around the boat - installing new safety items, fitting new electronics, and fixing a few things to our liking - helped by numerous Amazon deliveries, chandleries, and hardware stores on shore.
Like everywhere else in Maine, the town is, of course, ensconced in the lobster industry.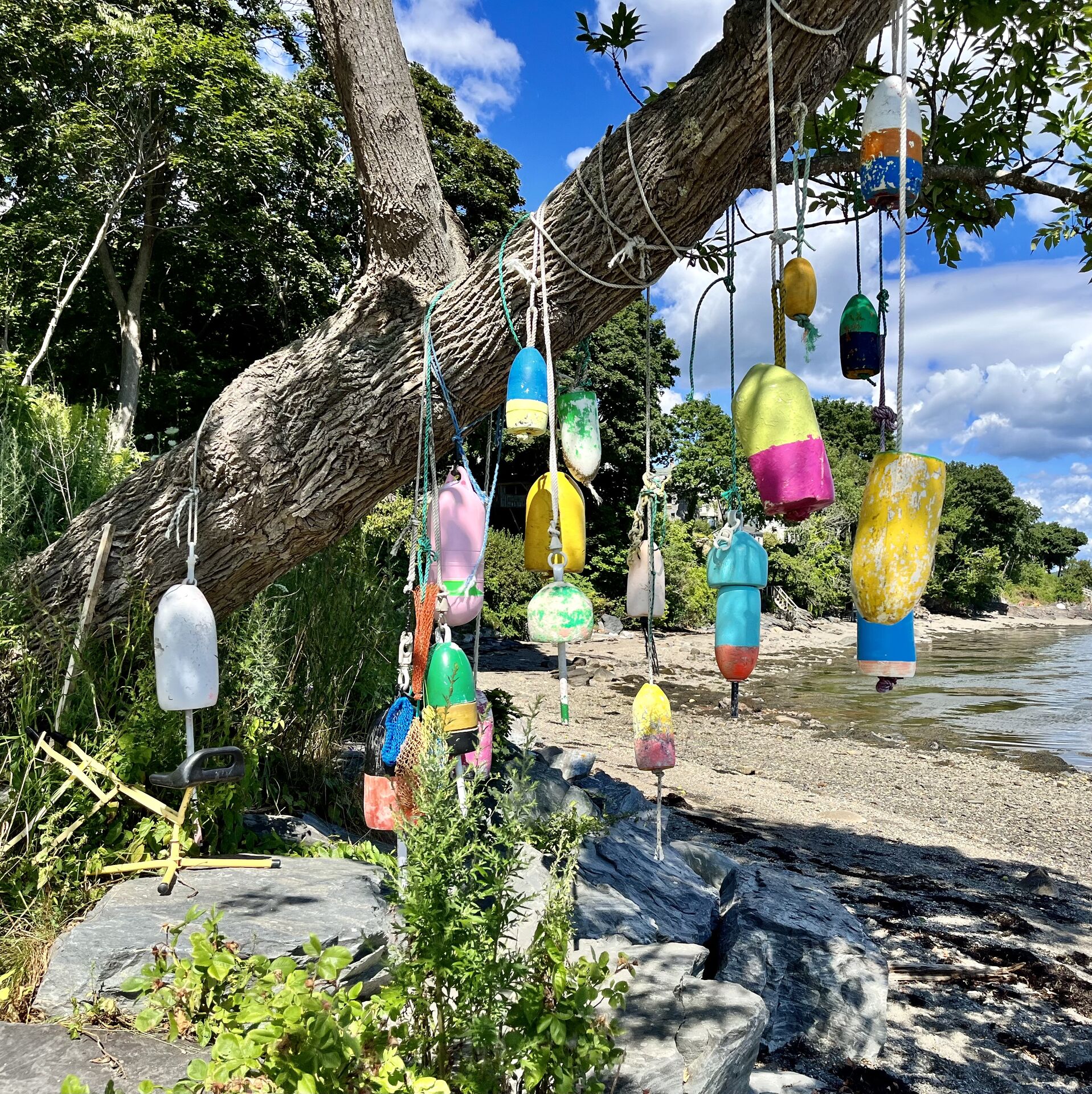 A relaxing walk on the beach reveals this photogenic scene of pot buoys - a very different mood to the state of high alert required to navigate around the millions of them out in the bay.
But on balance, it's worth it - the local lobster roll delicacy is worth the strife!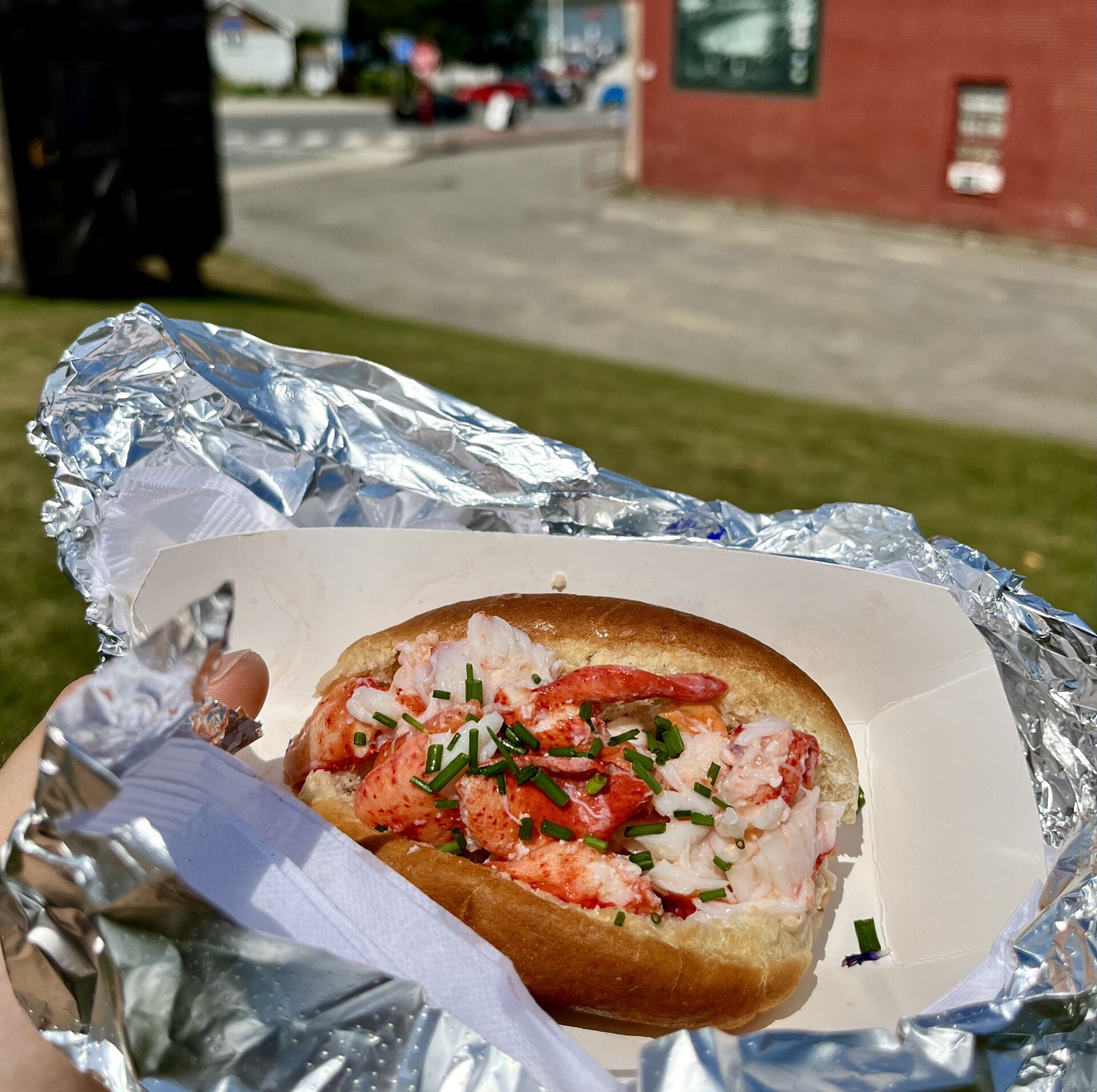 By complete coincidence, this was also the week of the Maine Celtic Celebration, just on the shore across from Scout. The sounds of a variety of local, Scottish, and Irish bands drifted over the river, culminating with the famous cheese rolling championships.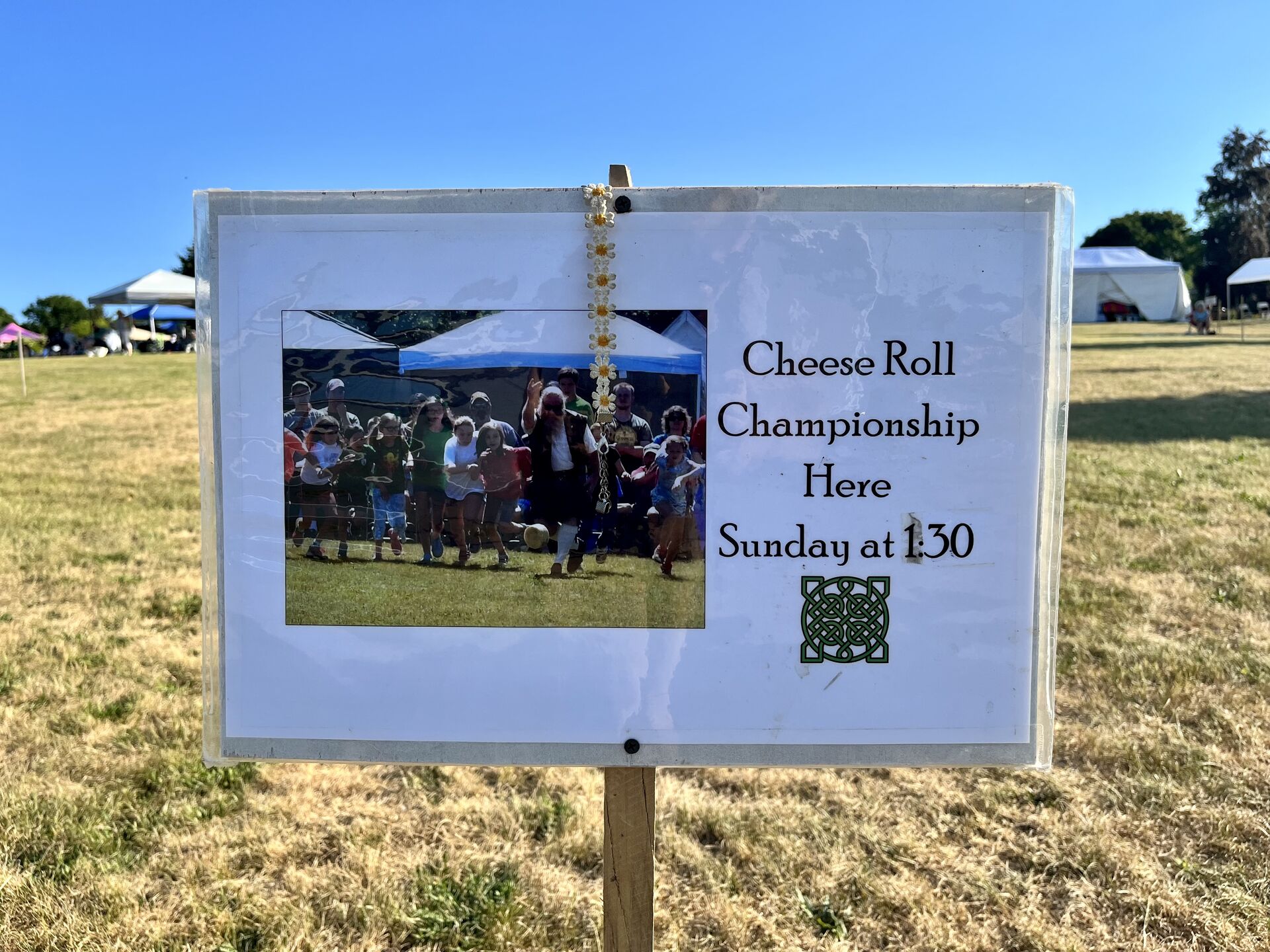 A few days, later, Jayne is back! We celebrate at one of the fun restaurants in town, and say our farewells to this lovely little place.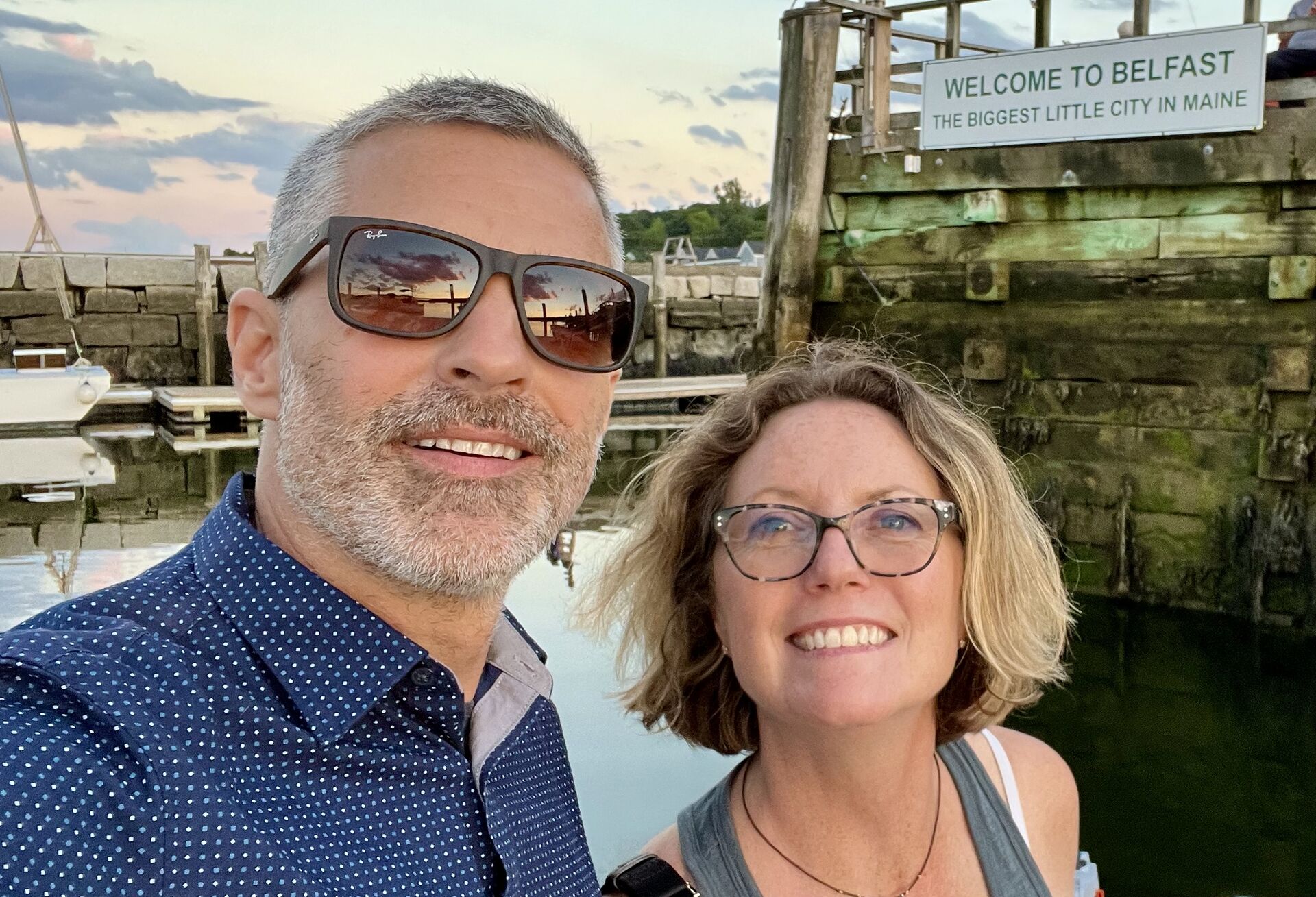 And with that, we are both back on the water, and ready to slip our lines again and head deeper into Penobscot Bay…