MD to SC via the Three Capes
Scout's presence in Annapolis was dominated by one event - the annual Annapolis Sail Boat Show, and Scout was a display boat, no less. The 5-day show was a frenzy of everything nautical, and it didn't disappoint.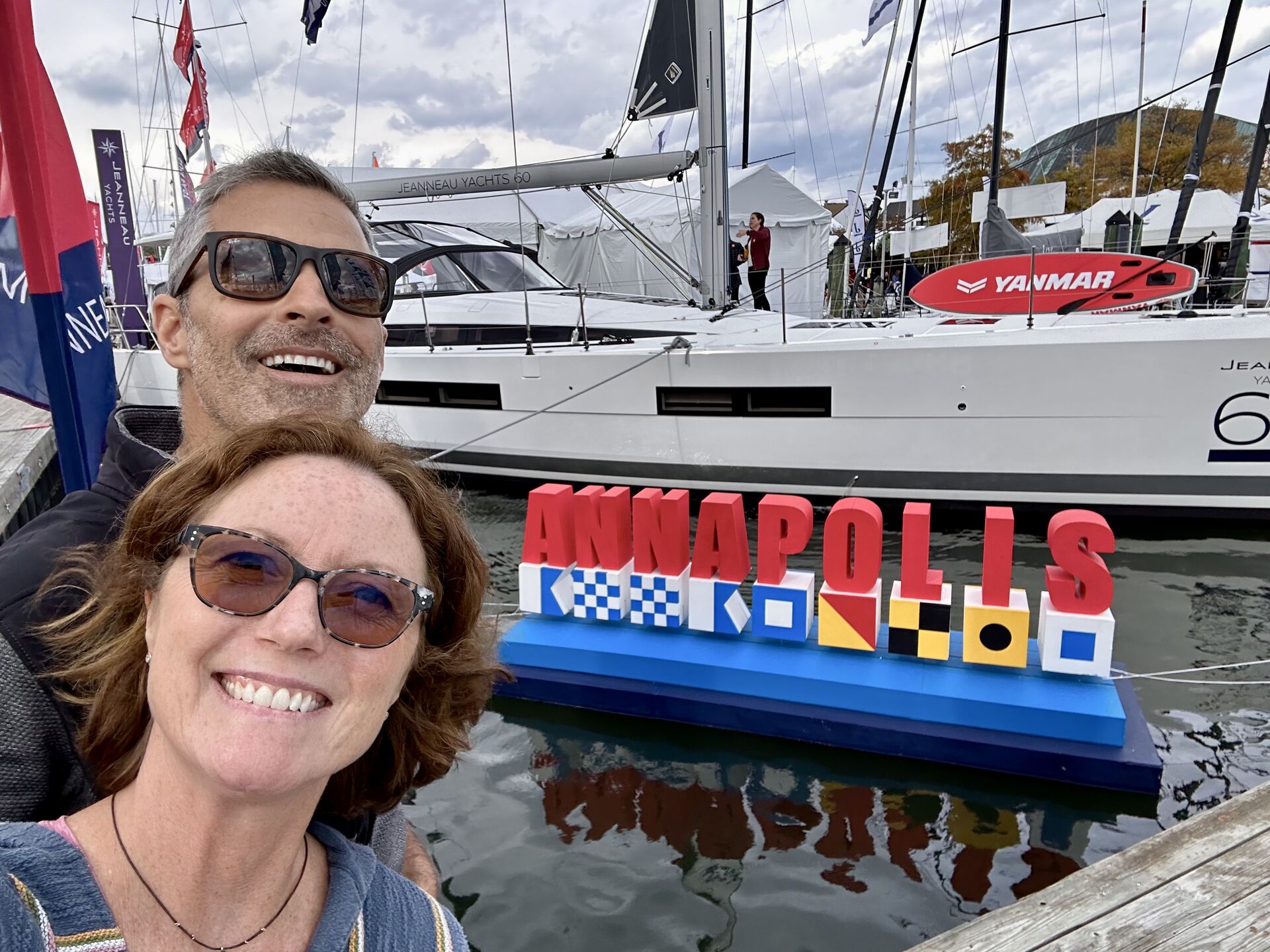 We bought Scout through US dealers Swiftsure Yachts, and they were keen to display her at the show on the agreement we would loan her out for the duration. All we had to do was get her to Annapolis in one piece (check) and they would do the rest. Scout proved very popular by the size of the line stretching around the side of the dock. For a review of the Garcia 45, check out Sailing YouTube channel Fair Isle's tour of Scout.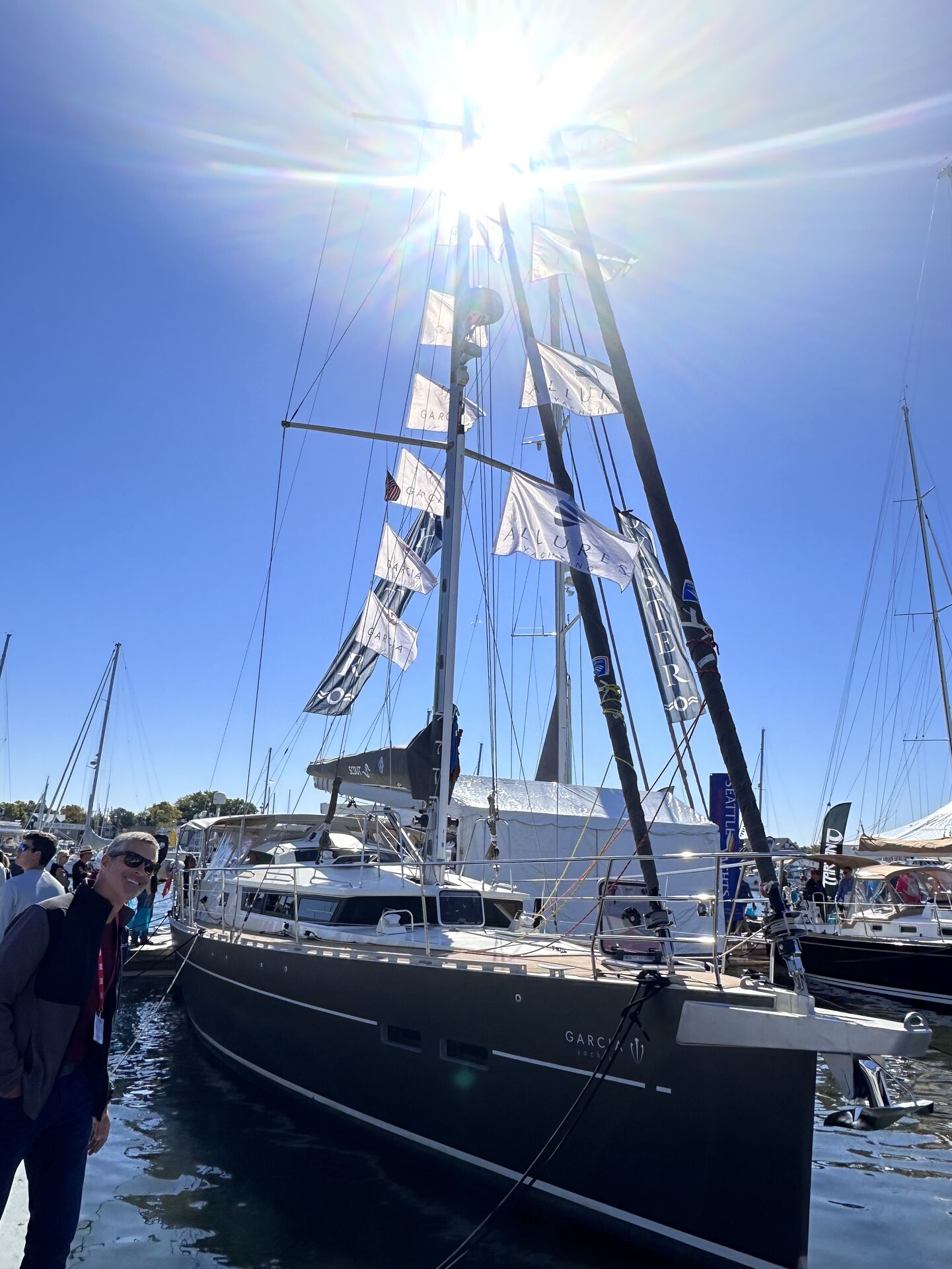 After the show, Scout was returned to the fabulous nearby Horn Point Harbor Marina (shout-out to the amazing Mike!) and all of our possessions were transferred back on board. With the help of Swiftsure, we also needed to install an EchoTec watermaker before departing. Within a few days we were sampling fresh water from the Chesapeake c/o reverse osmosis, and setting our sights south again.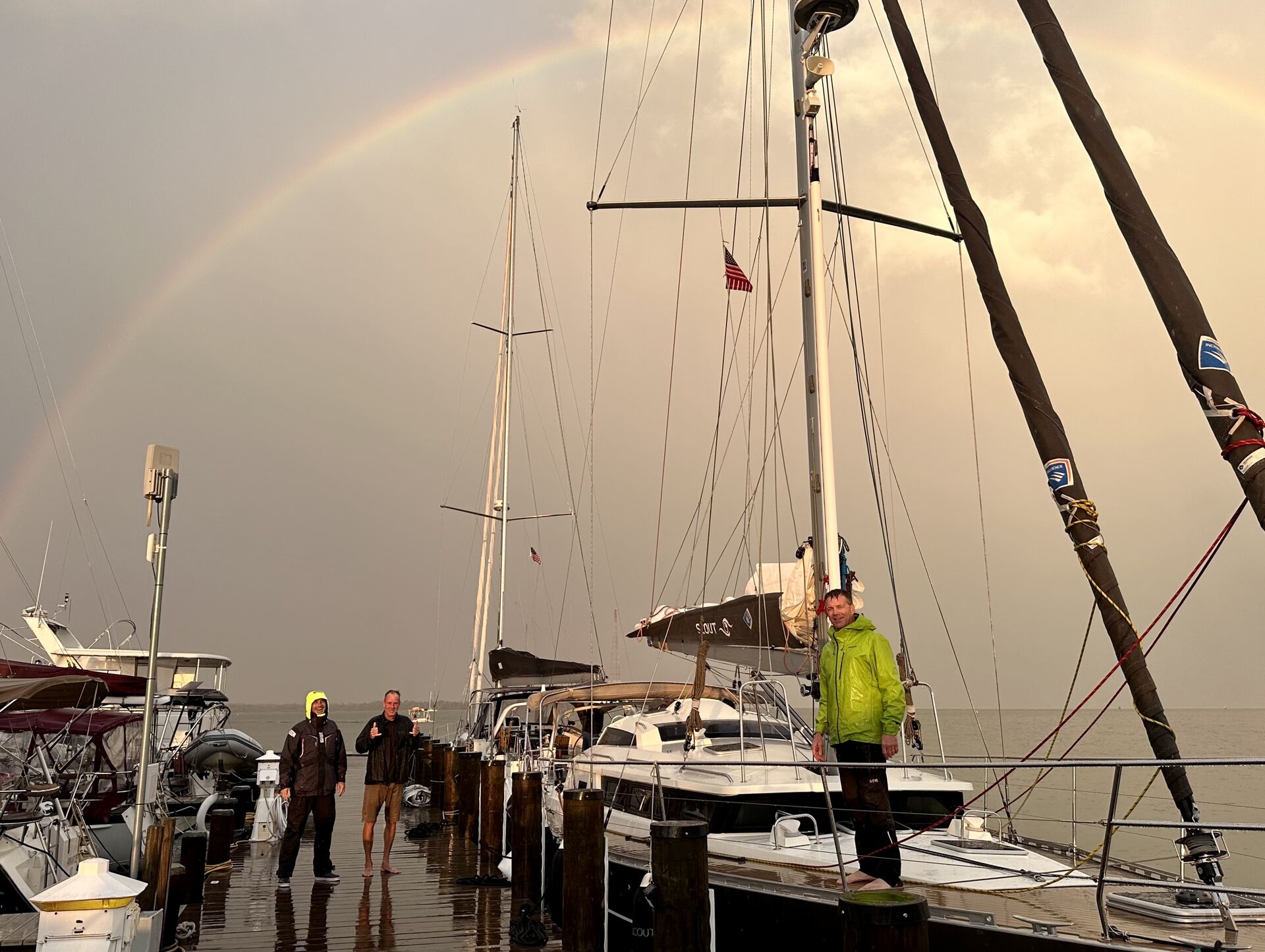 We stopped off in Deale for the night as we wanted to sample our first crab dinner. This involved a specific technique to extracting the meat by hammering away at anything crustaceous.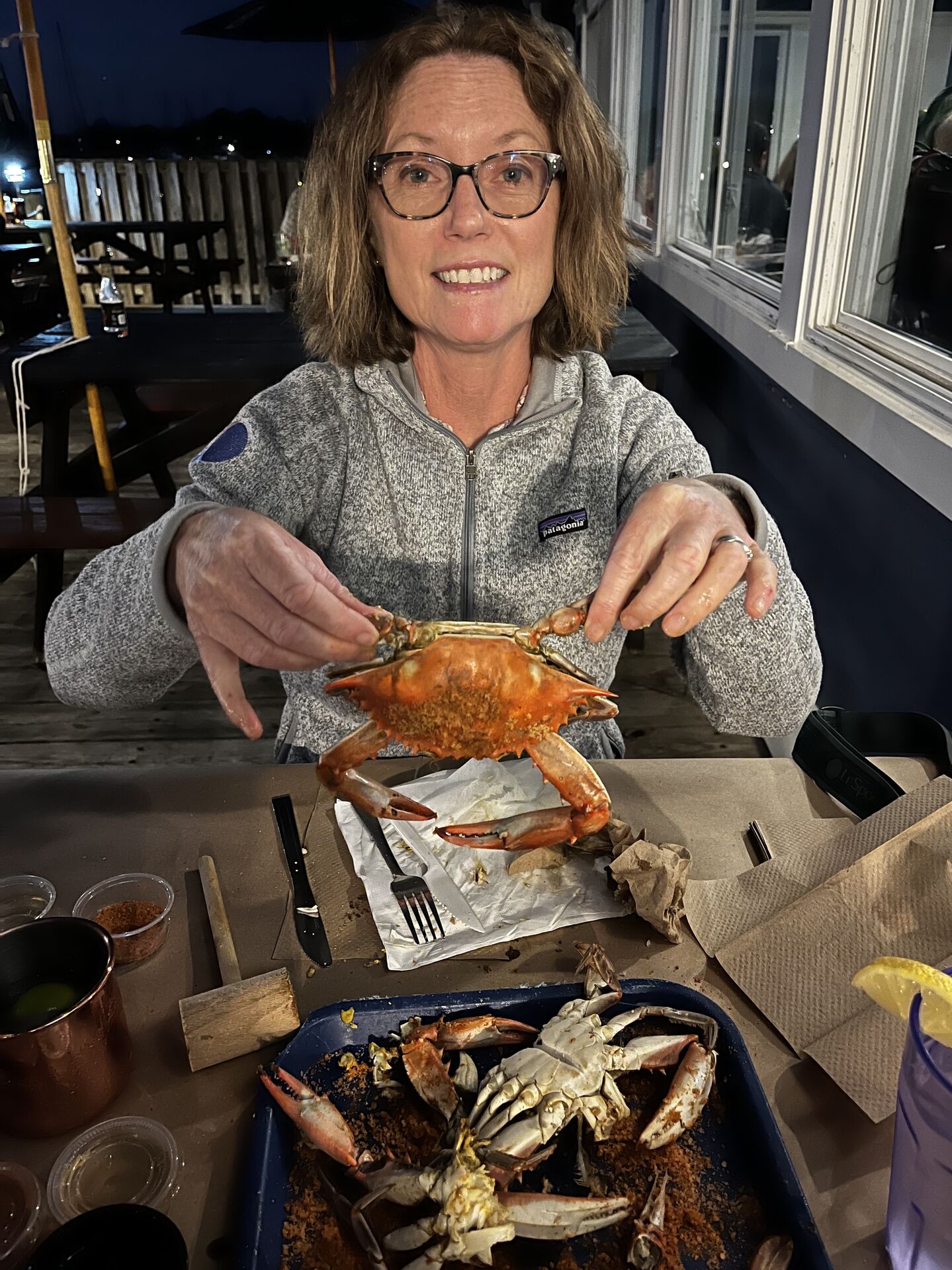 We then headed over to the east side of the bay and anchored off the low-lying island of Tangier. With an offering of crab meat, local resident William came over to welcome us to this friendly town of 400 or-so people. He has been a waterman harvesting crab all of his life, as did his predecessors, and his sons will continue the profession for as long as they can.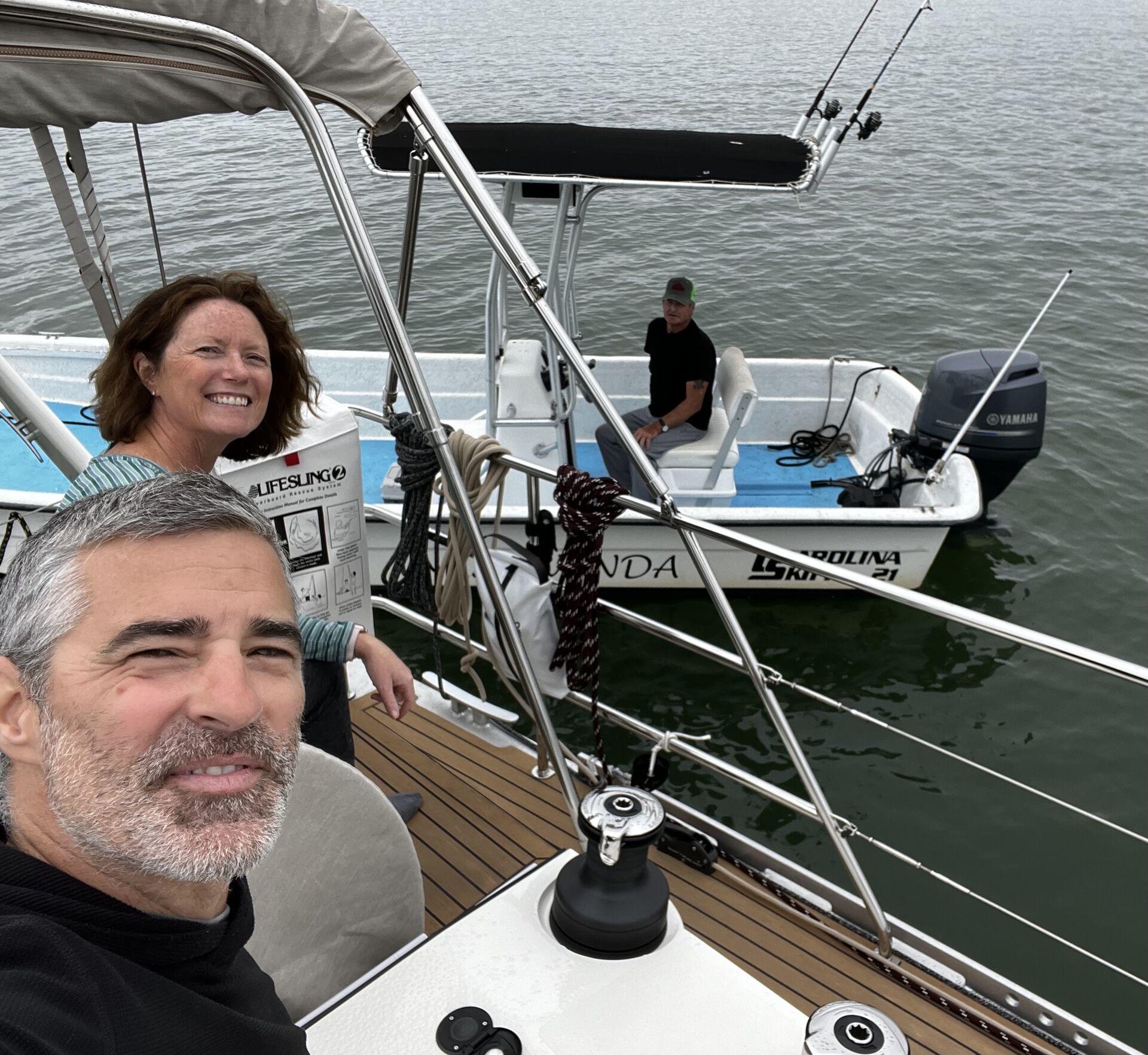 Sadly, 67% of the island has been lost since 1850 due to sea level rise, and it is expected that it would need to be abandoned within the next 50 years.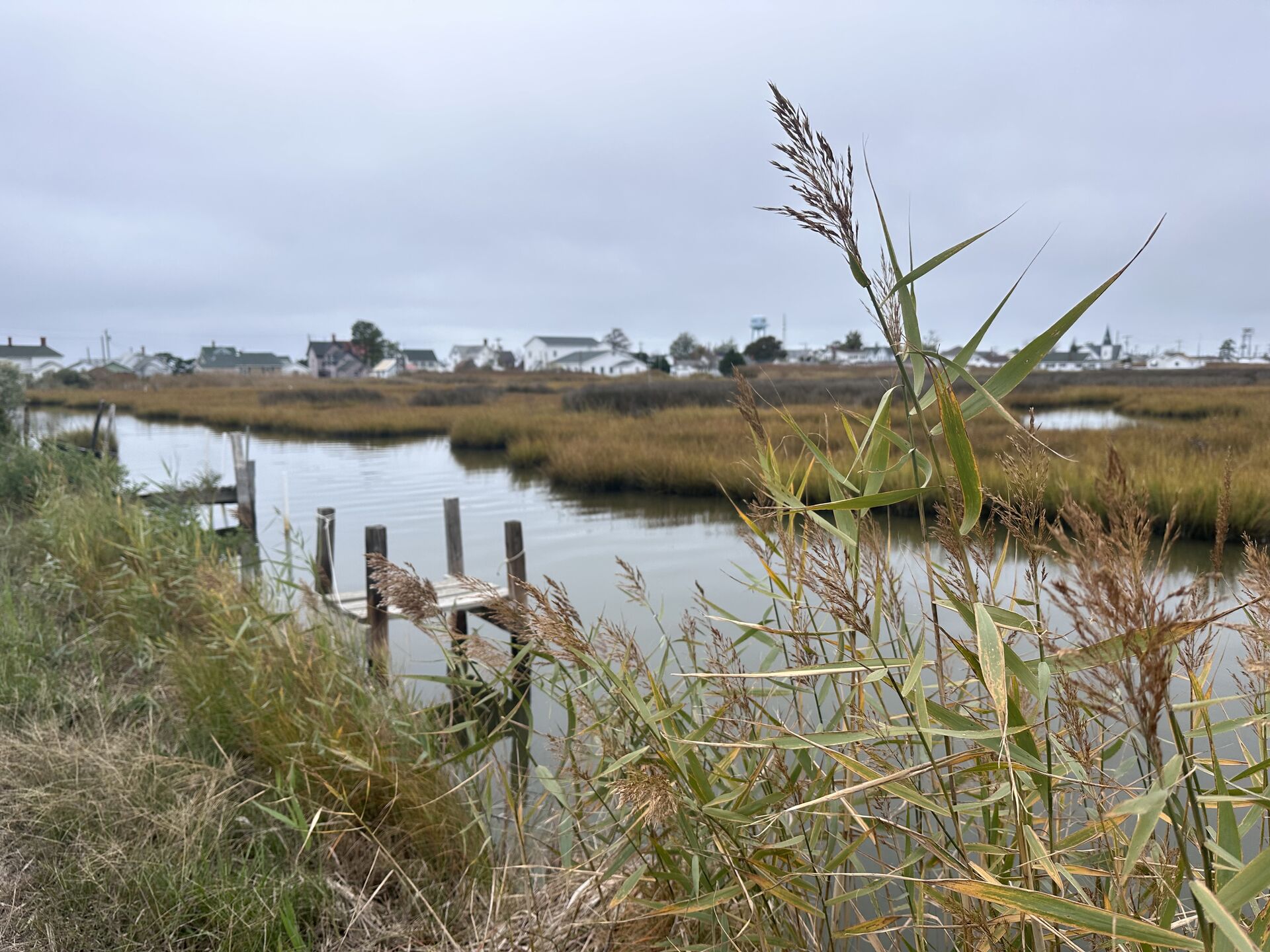 The Tangier dialect is unique to the island with a Cornish twist to it. It made for a memorable detour off the southern track.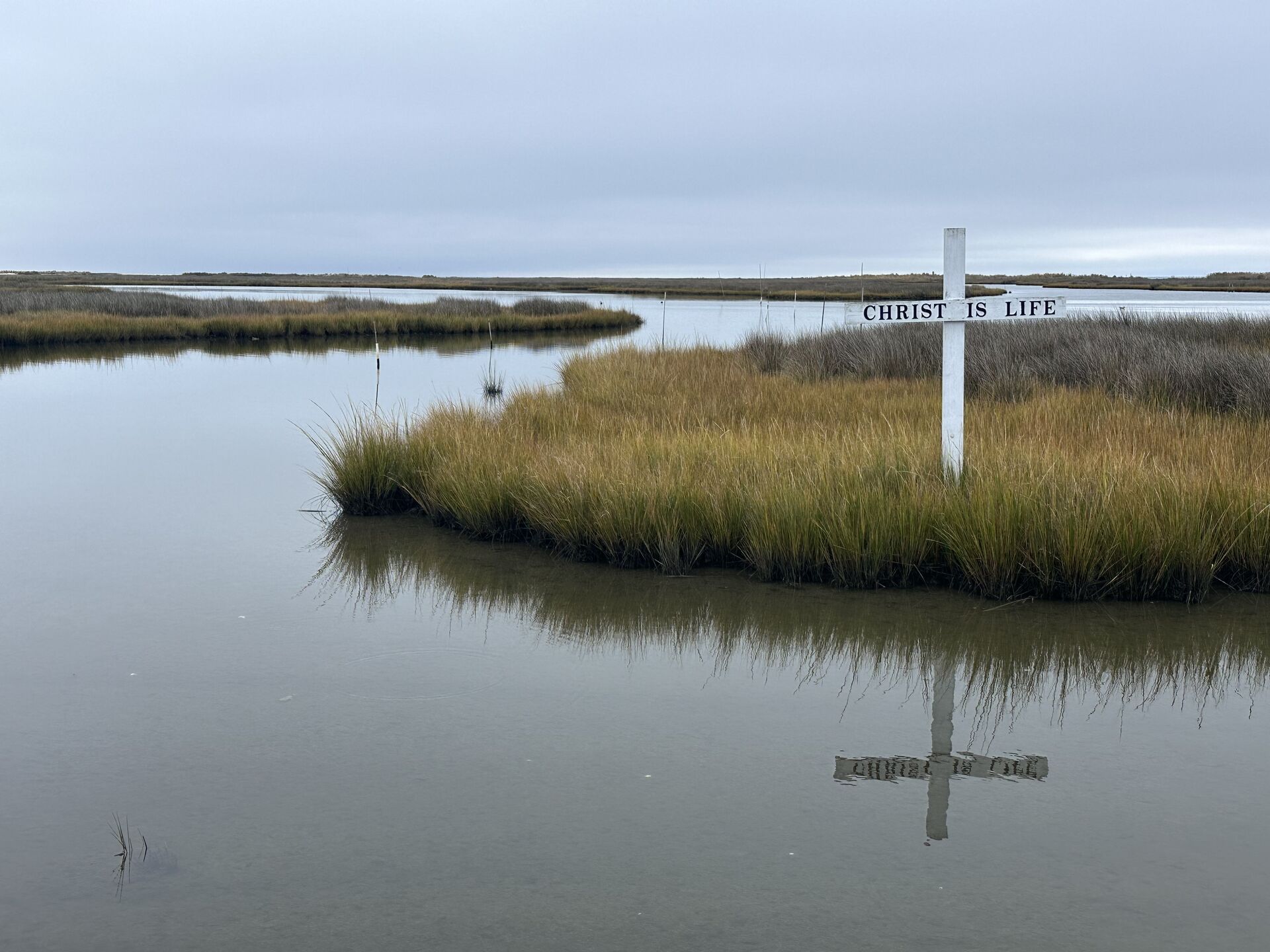 The early start out of Tangier also brought with it the extra challenge of fog. Fortunately we had previously been briefed on this specific nautical challenge while in Maine, and, with the help of radar we were able to tiptoe our way out into the bay.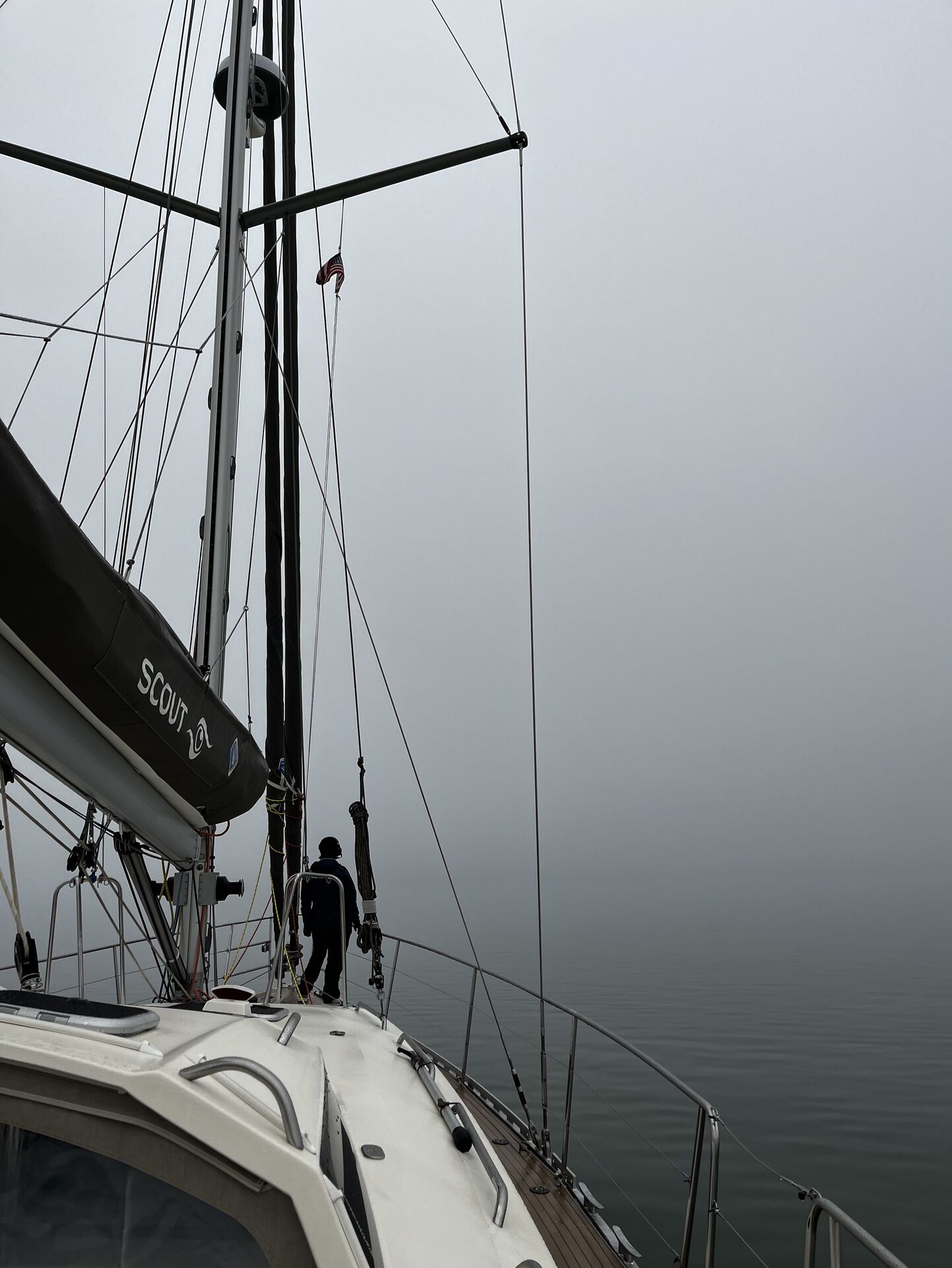 We were now setting our sights on the passage south from Norfolk, VA, which was to include Cape Hatteras—aptly called the graveyard of the Atlantic—and Cape Lookout. For several days beforehand we were glued to our weather forecasting app Predict Wind, as well as the daily emails from weather guru guy Chris Parker. Somewhat spontaneously, we decided to push off south just after sunset on November 30 as the wind was looking favourably light and from the west.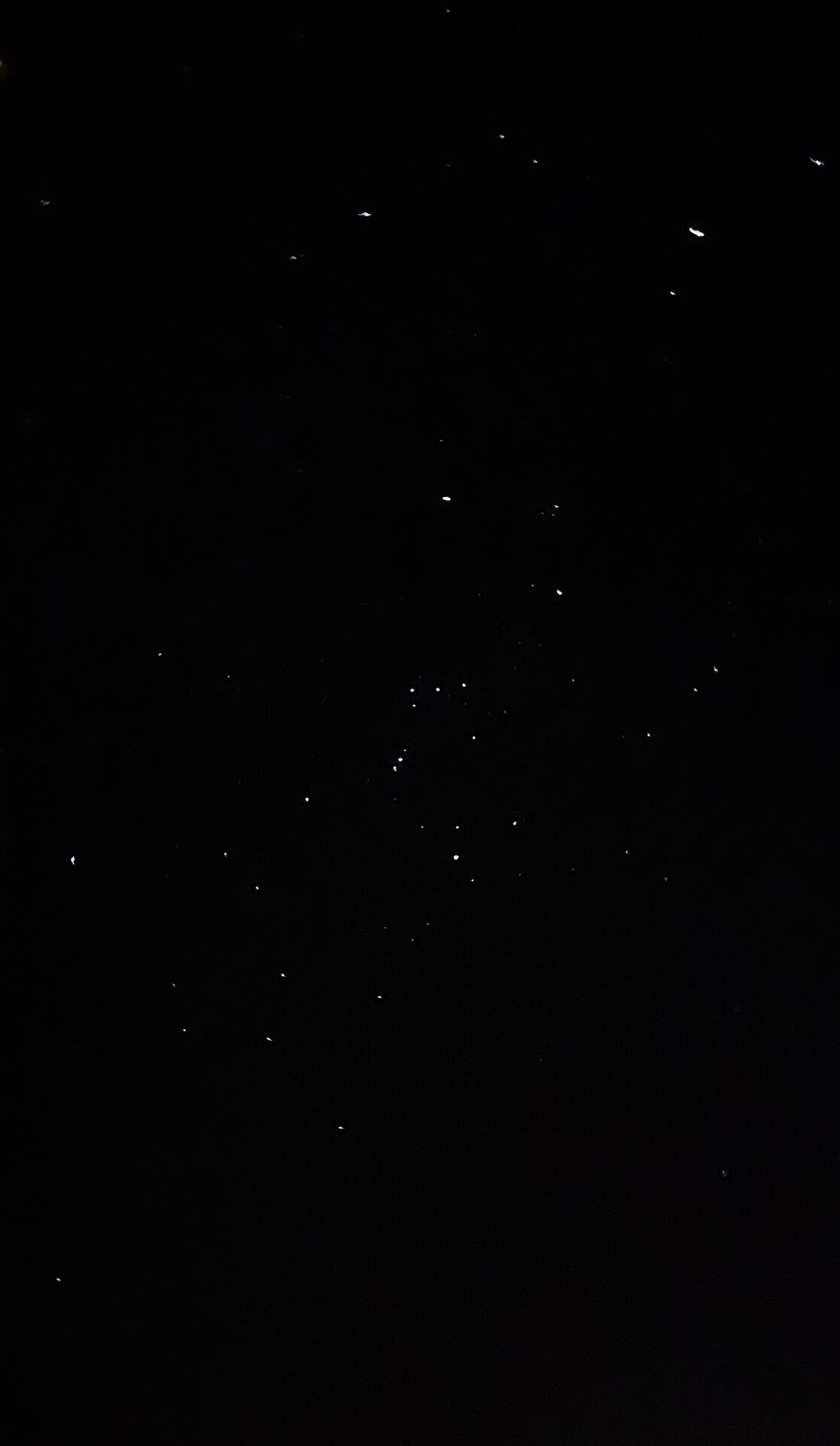 Apart from the many dolphins guiding us, the passage was—thankfully—non-eventful as we motor-sailed for approximately 34 hours past Cape Hatteras during the daylight and finally Cape Lookout for a spooky nighttime sail, Halloween style. We finally dropped the hook in the spacious Cape Lookout anchorage at 4am on November 1, and treated ourselves to bacon sandwiches and a walk on the expansive beach.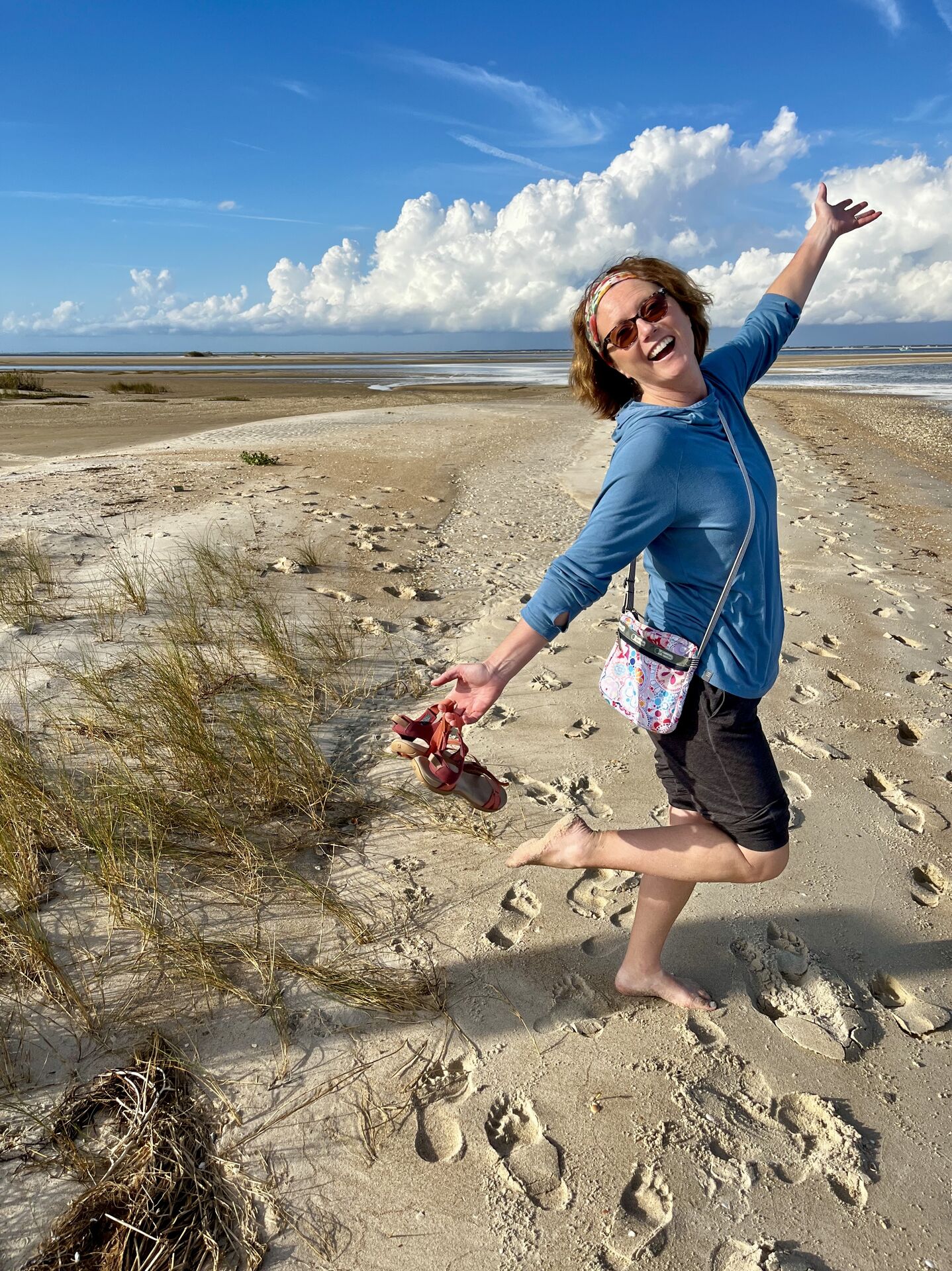 Cape Fear was beckoning, so we set sail again for another passage, this time for Charleston via the last of three Capes.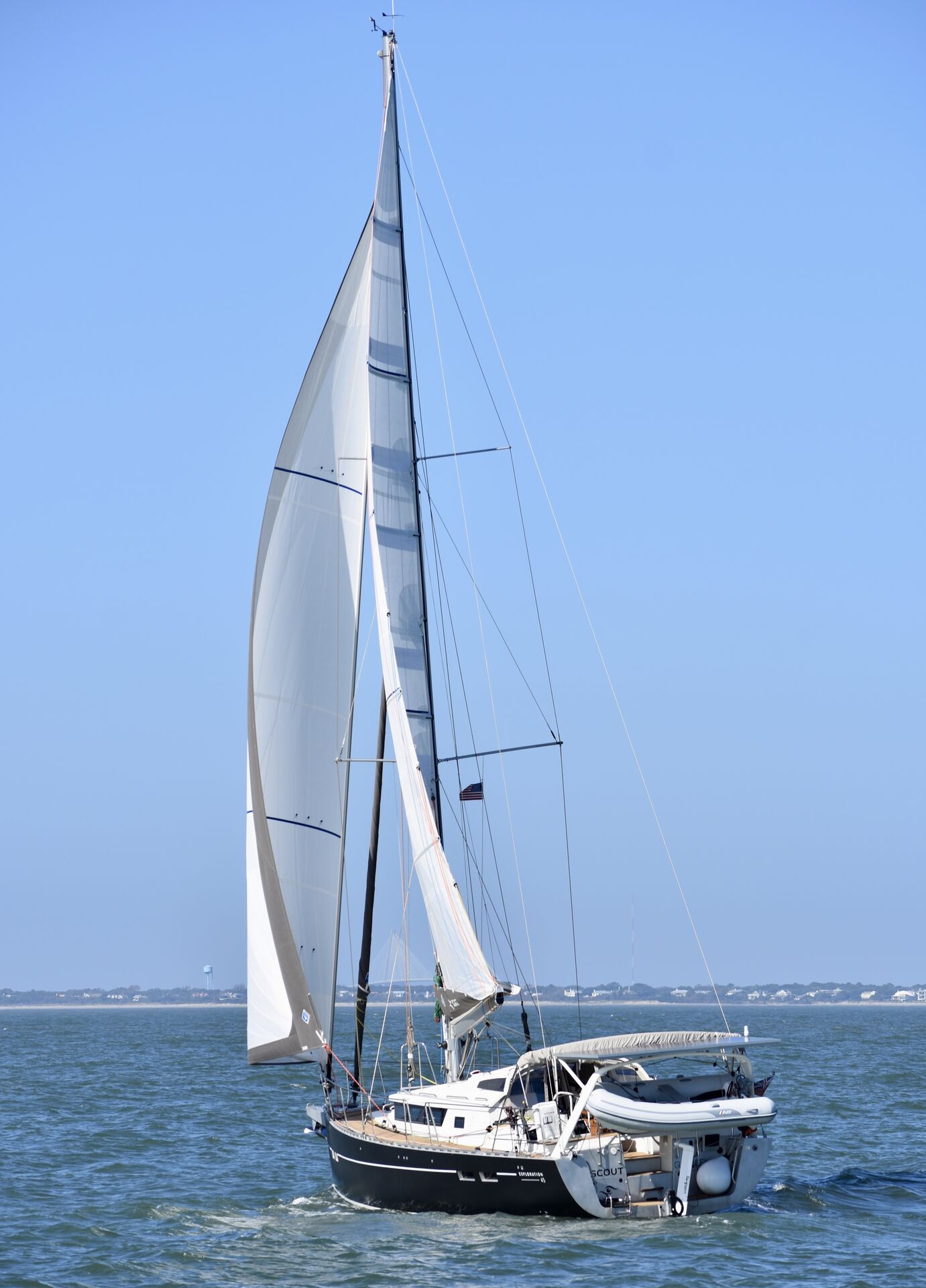 We were only too happy to seek some marina indulgence for a few nights, this time at Safe Harbour Marina, Charleston. A few nights ended up being eight as Tropical storm Nicole had put all sailing plans on hold, causing storm surges and high winds up the US East coast and beyond.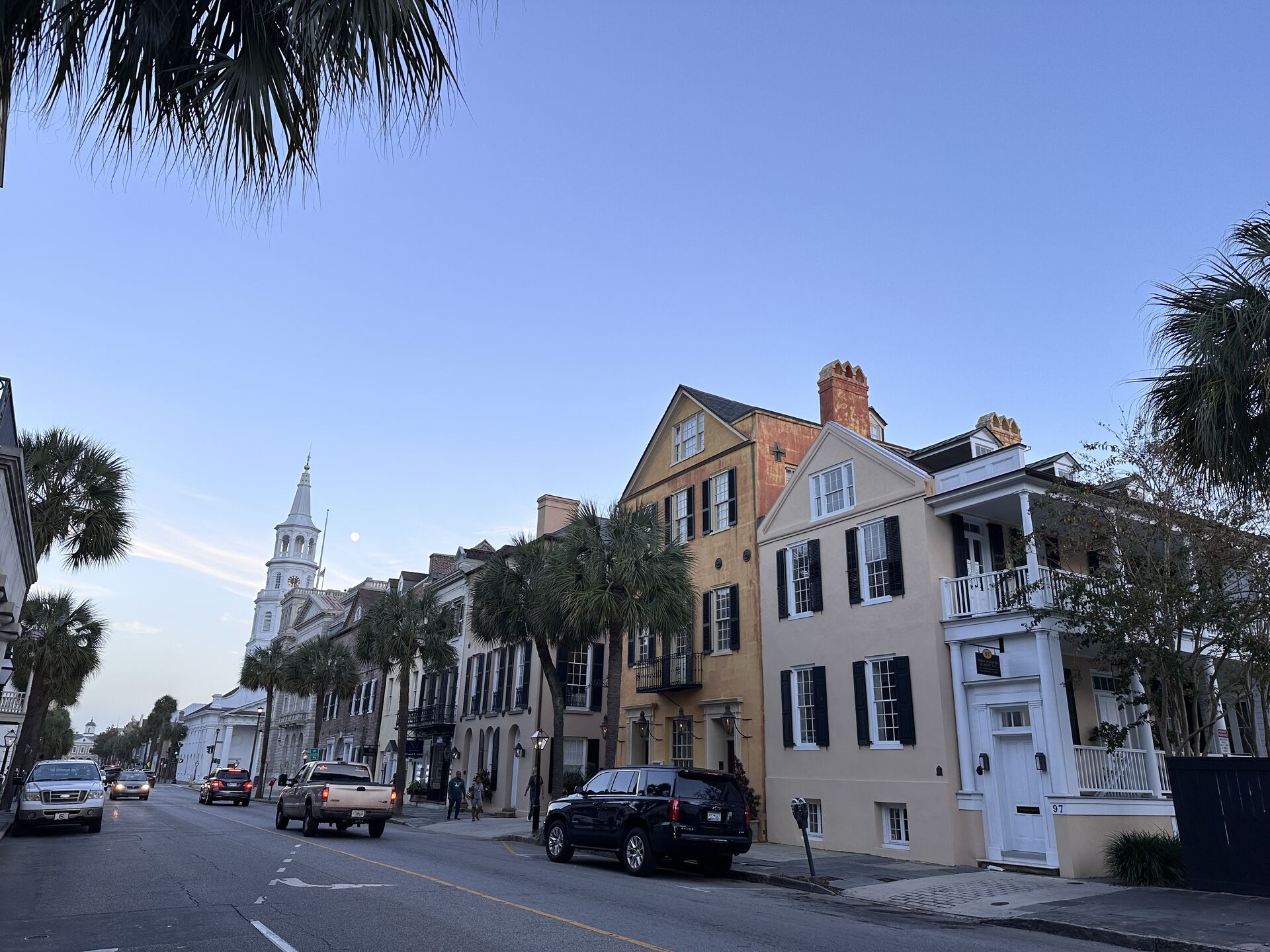 Charleston offered us a chance to relax and recuperate, as well as to check out this exciting city. I developed a 2 minute Scout & About YouTube video about the city. Enjoy!