Charleston to Florida
Once tropical storm Nicole had passed through Charleston, it was time to get going again. We were on a mission to get to the Bahamas by December, and that meant West Palm Beach in Florida for Thanksgiving.
It was a bright, clear, but slightly chilly day when we set off:
Although we were hoping to make the overall journey in a couple of larger passages, the first day was a chance to shake down Scout again, after having been in Charleston for so long. Also, the wind wasn't so favorable immediately after the storm, so we just did a short hop down the coast to a beautiful little area called Edisto.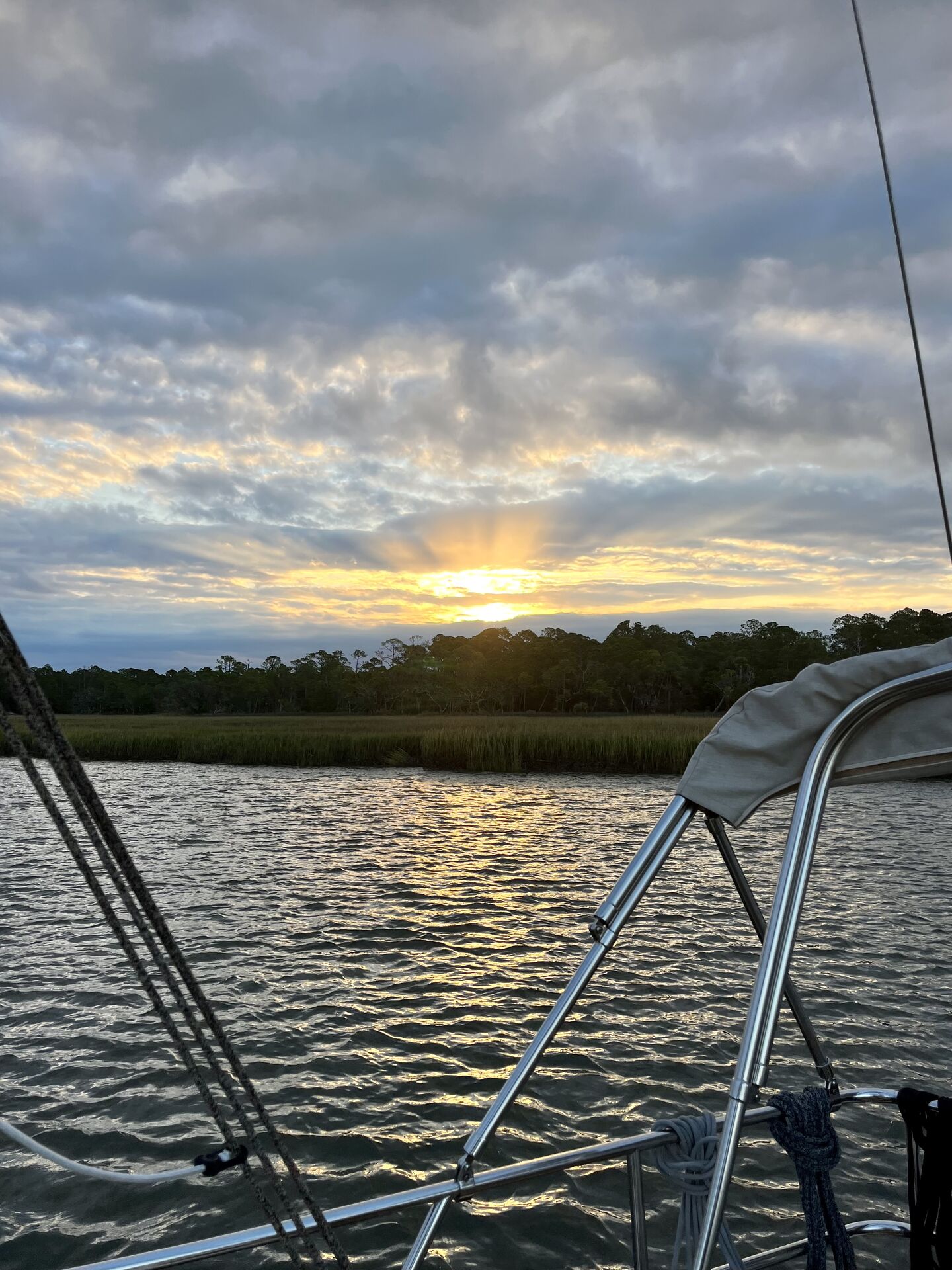 All along this coast, there is an option to follow the 'Intracoastal Waterway', or ICW, which snakes through the marsh and lowland areas along the coast. The catch for us is that many of the bridges along it are 65 foot high - exactly the height of Scout's mast and antenna. We decided it would be too frustrating waiting for low tides to get under all those bridges, and so it was to be offshore all the way. Next stop, Georgia!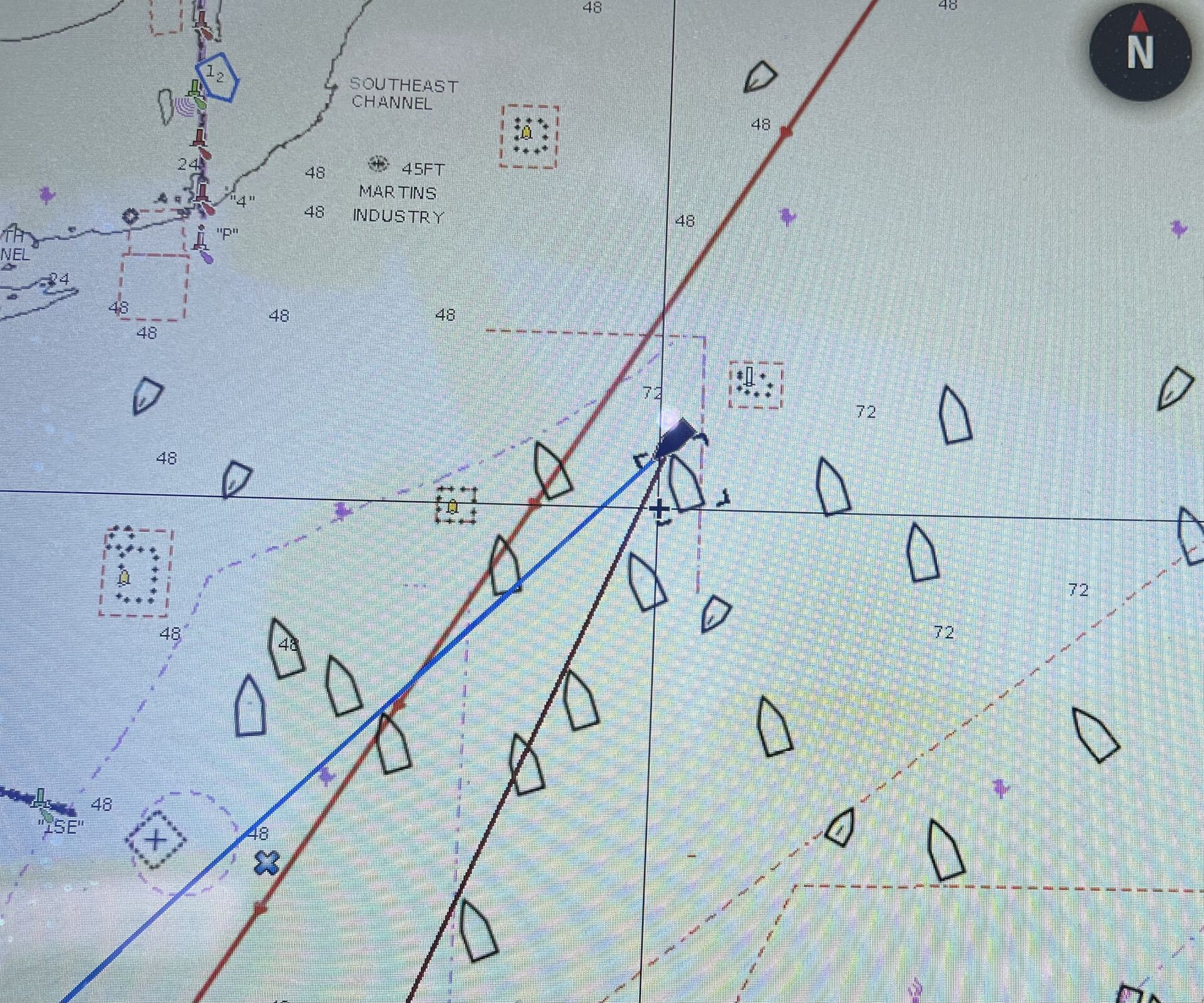 The first obstacle was offshore from Savannah, a huge shipping port. Thanks, no doubt, to the global supply chain not quite humming along yet, there are many huge tankers anchored off the port. Fortunately they show up on both radar and AIS, but we had to pick our point-of-sail carefully to make it through them all.
As night fell, we were reminded of one of the best perks of offshore sailing - amazing unobstructed sunsets!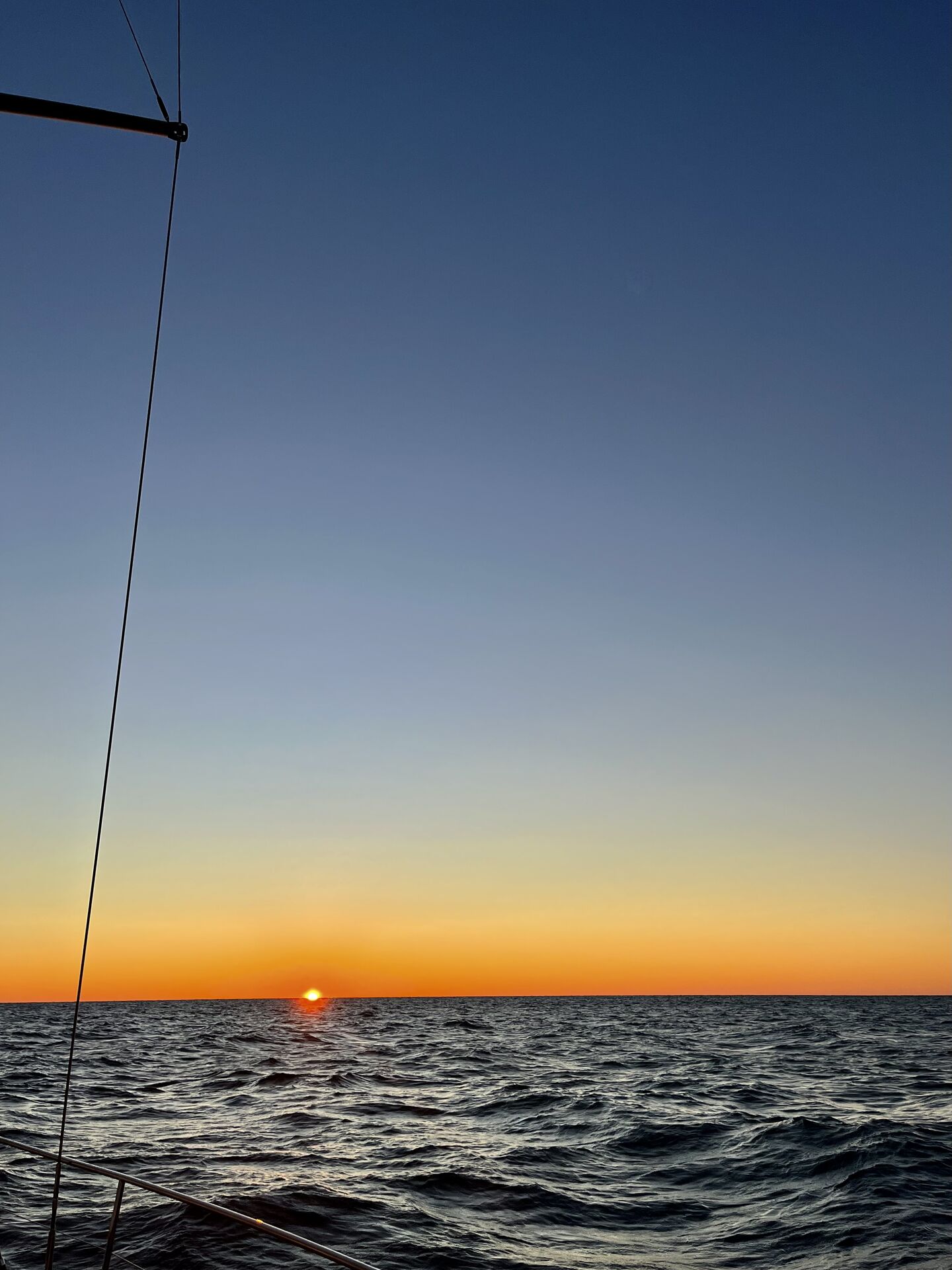 As dawn broke the next morning, we found ourselves in brisk 20-25 knot winds, and the sea was definitely building. Fortunately we were just a few miles out from our destination, St Marys. This is a channel along the Georgia/Florida border, where we intended to anchor for a few nights.
But little did we know that there's also a submarine base here. Just as we arrived, the channel was shut down by the (armed…) coastguards that roam this stretch, and a few minutes later, up popped a nuclear submarine returning home.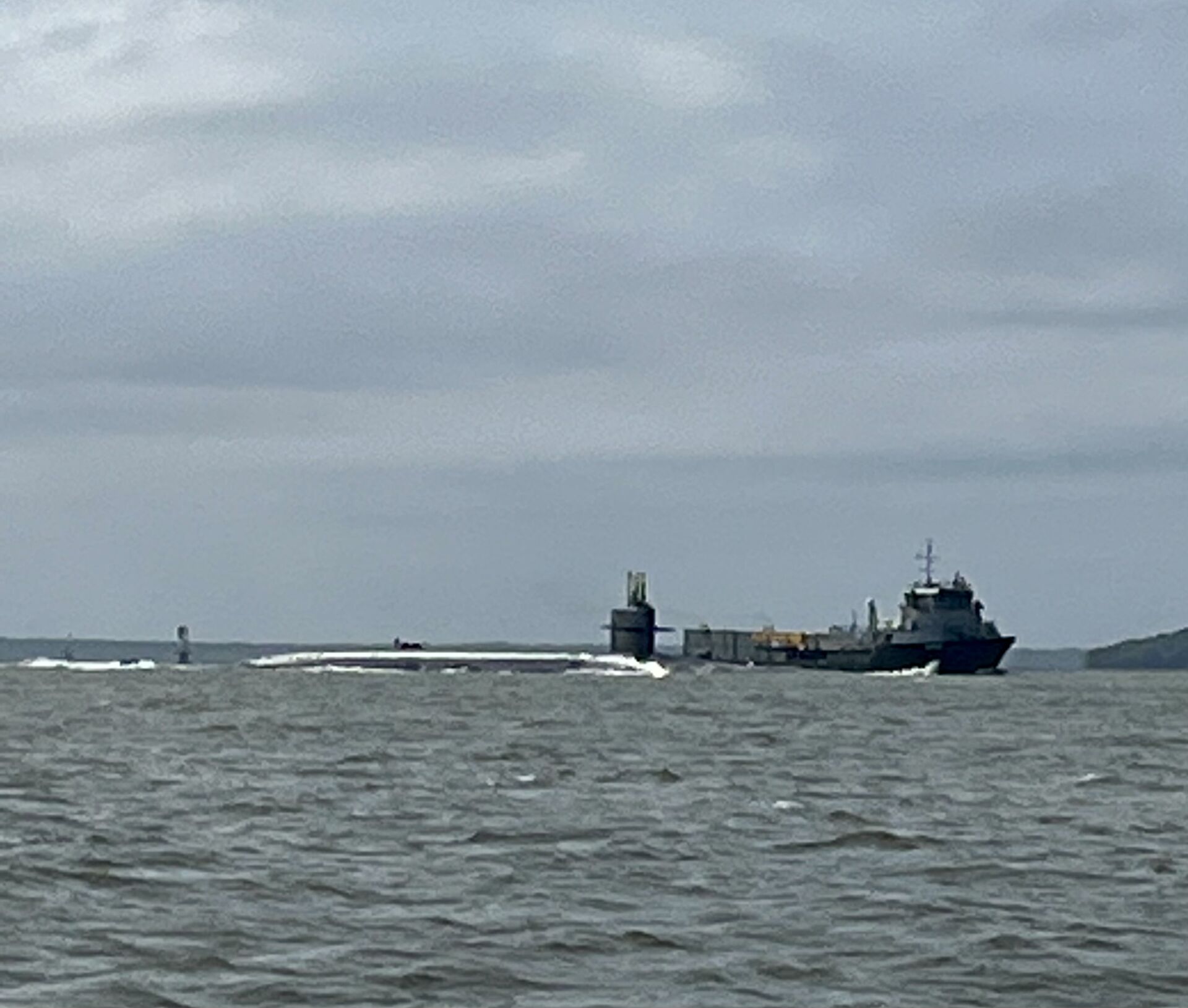 Meanwhile, we hopped on land and started exploring Cumberland Island, a cool national park that was once an extensive estate for the Carnegie family. It's now just a ruined mansion, home to many wild horses.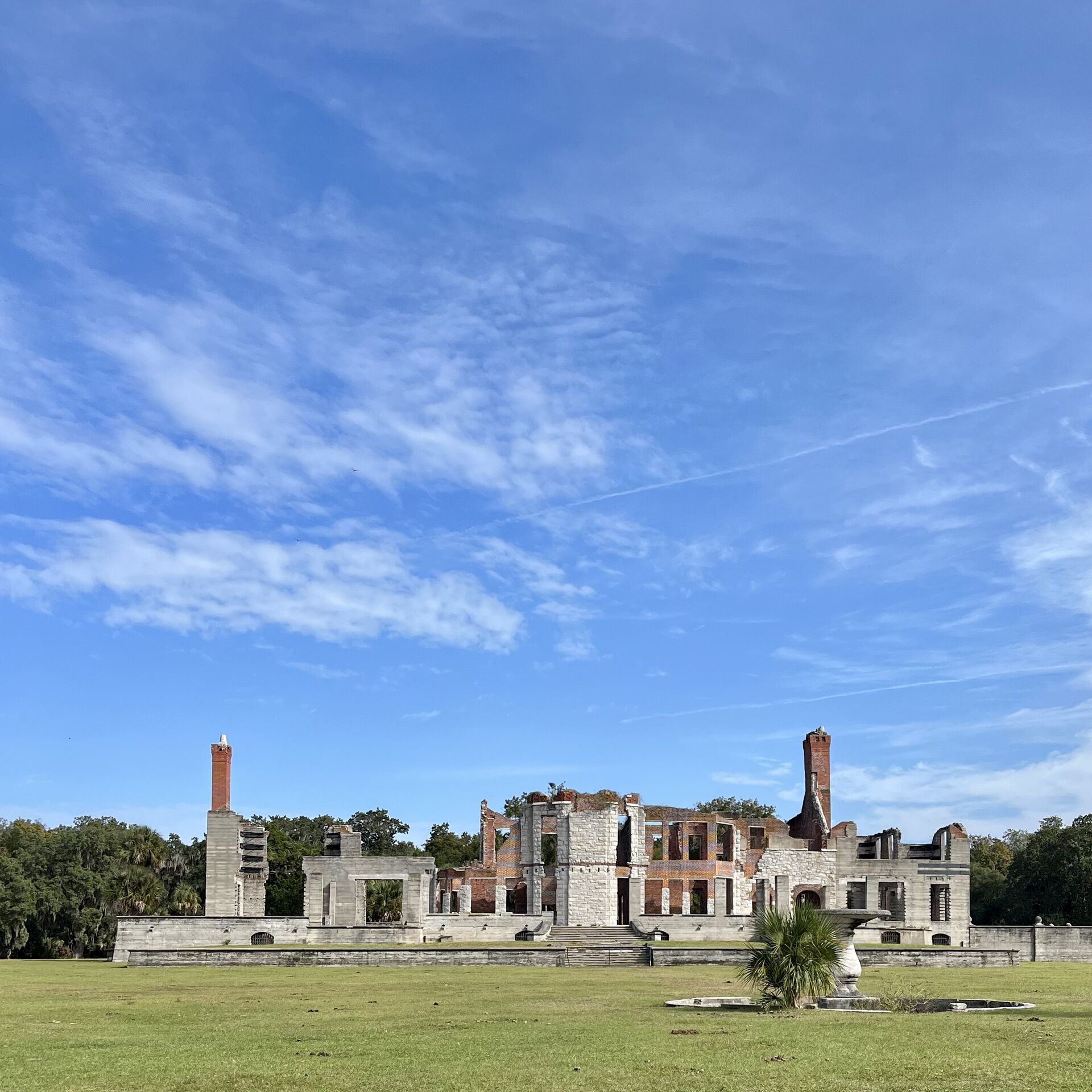 We took a long walk from there out onto the beautiful dunes and beach - as if we hadn't seen enough of the sea recently!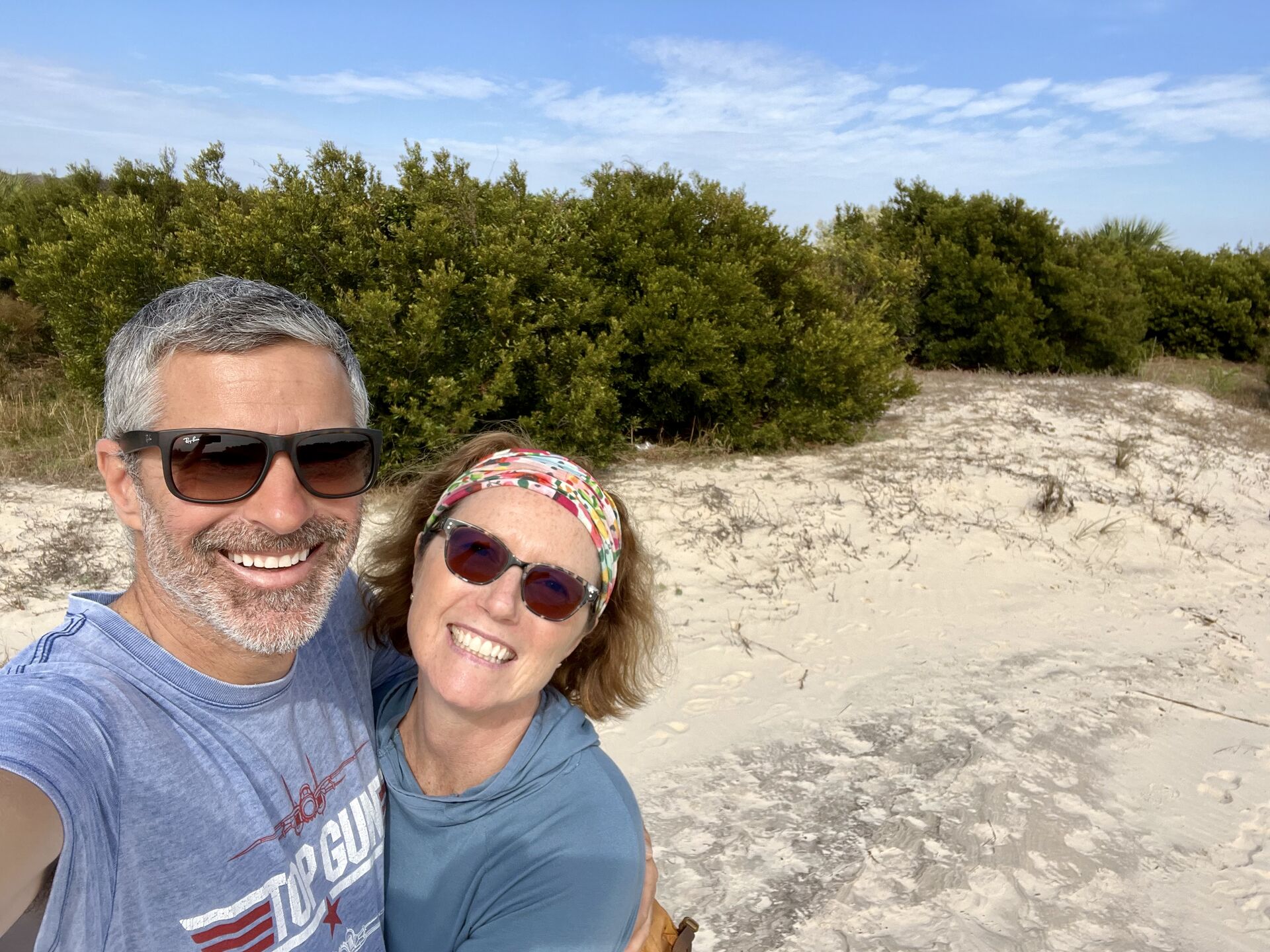 The next day we set off on what would be one of our longest passages yet. There are remarkably few places to stop along the Florida coast (unless you are taking the ICW) and a weather window opened up that was perfect for us to push down all the way to West Palm Beach in one shot.
The first day was fairly uneventful as we cruised downwind towards Cape Canaveral in 15-20 knot winds. But early the following morning, as the wind increased - and to accompany the sight of distant rocket gantries lit up against the pre-dawn - our AIS started pinging every 15 minutes with warning messages: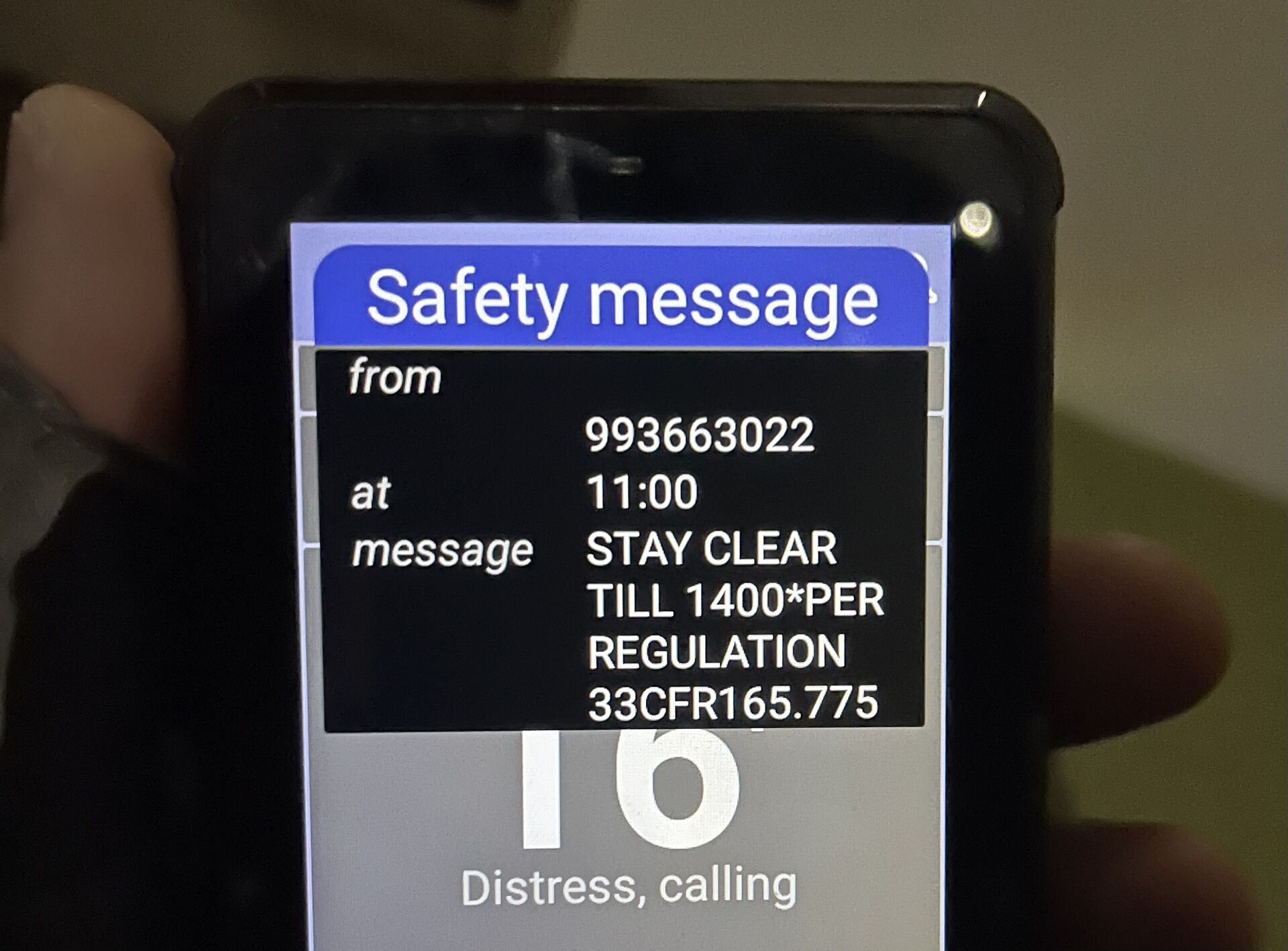 The day before, NASA had successfully launched Artemis, and a whole stretch of ocean is considered a danger zone as parts of rockets fall back into the sea. Though confident that the launch had happened over 24 hours earlier, we steered away from the marked danger zone, and the warnings ceased.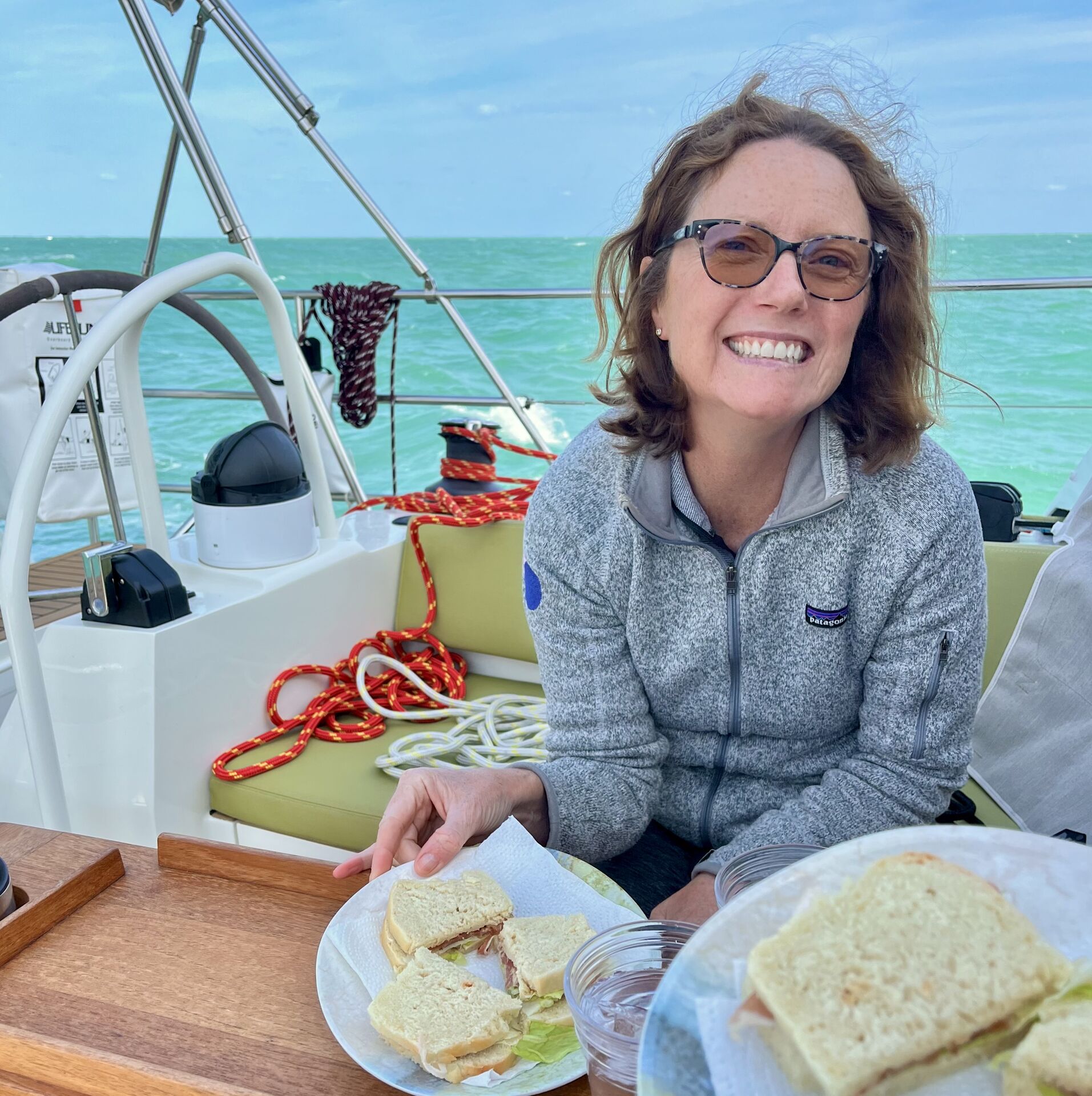 We raced on into central Florida waters, and noticed that sea was starting to change color. Less gray, wintery coastline, and more turquoise blue - a hint of the Bahamas to come, perhaps.
Though our passage continued into the night, we were closing in on our destination, and by the early hours of the morning we were tucked up in Lake Worth, just by West Palm Beach.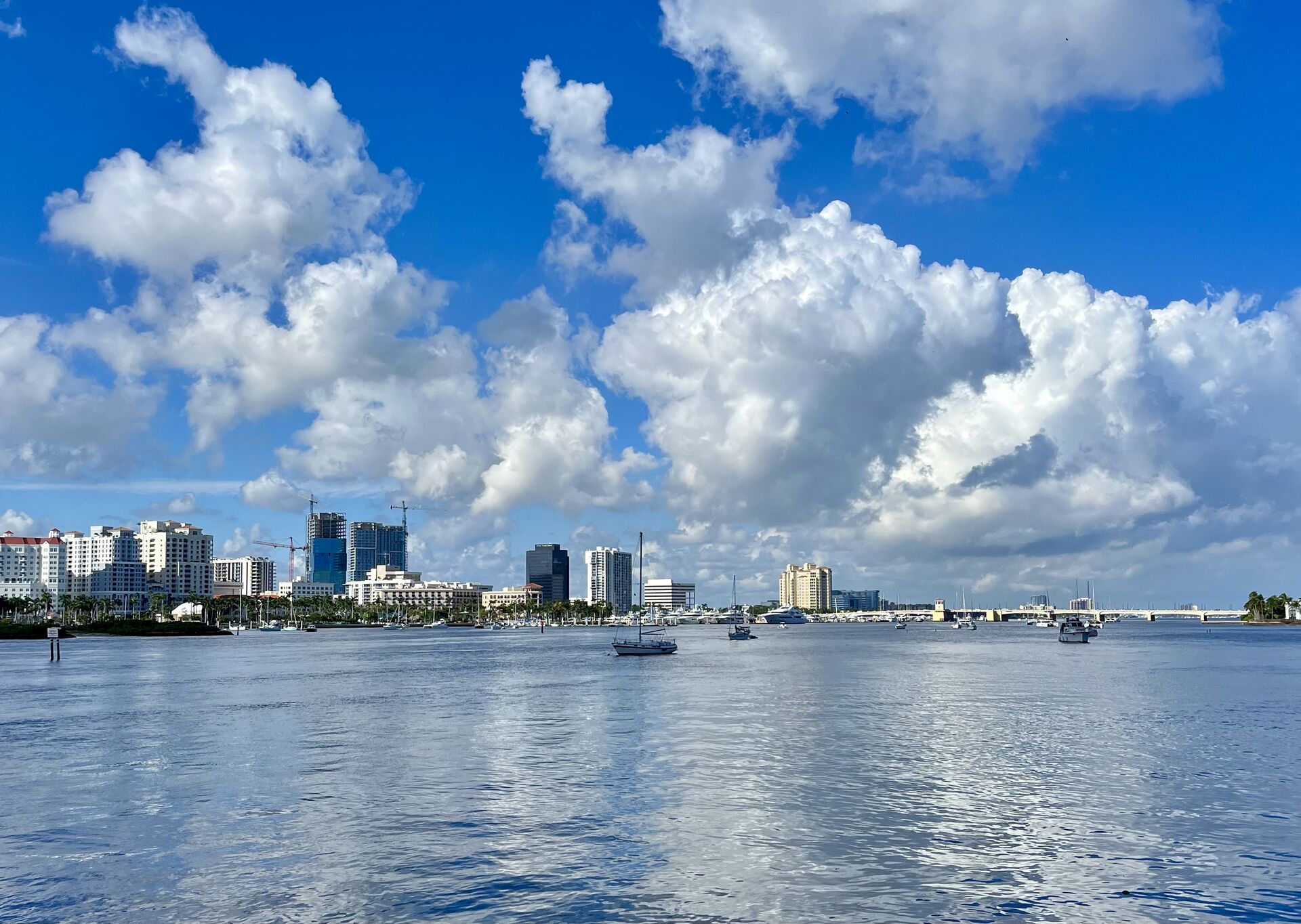 Our motivation for staying in a city for a few days were threefold. Firstly we wanted to celebrate Jayne's birthday somewhere that could furnish us with a nice meal.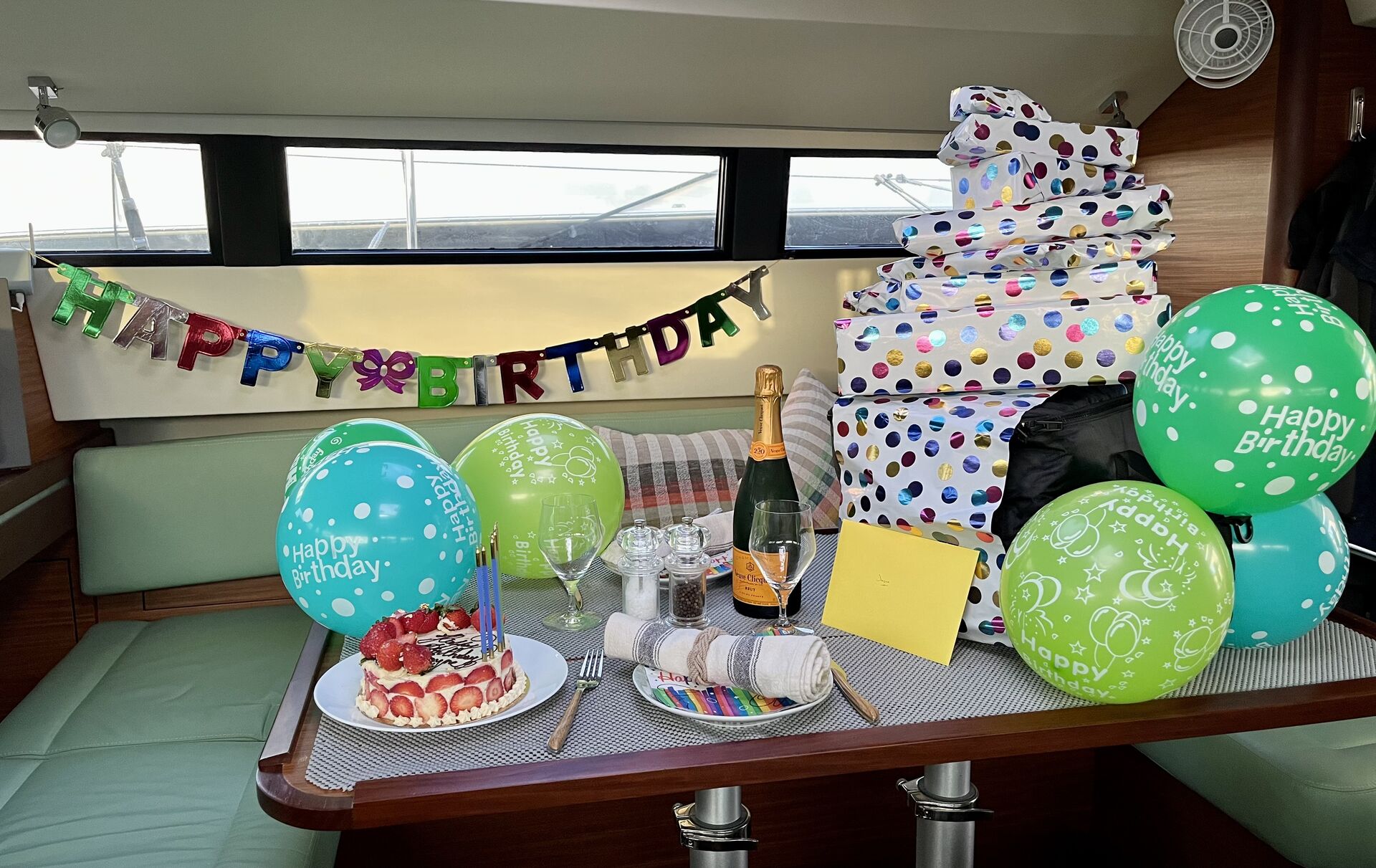 Secondly we wanted to have good connectivity to talk to the kids for Thanksgiving. West Palm Beach delivered!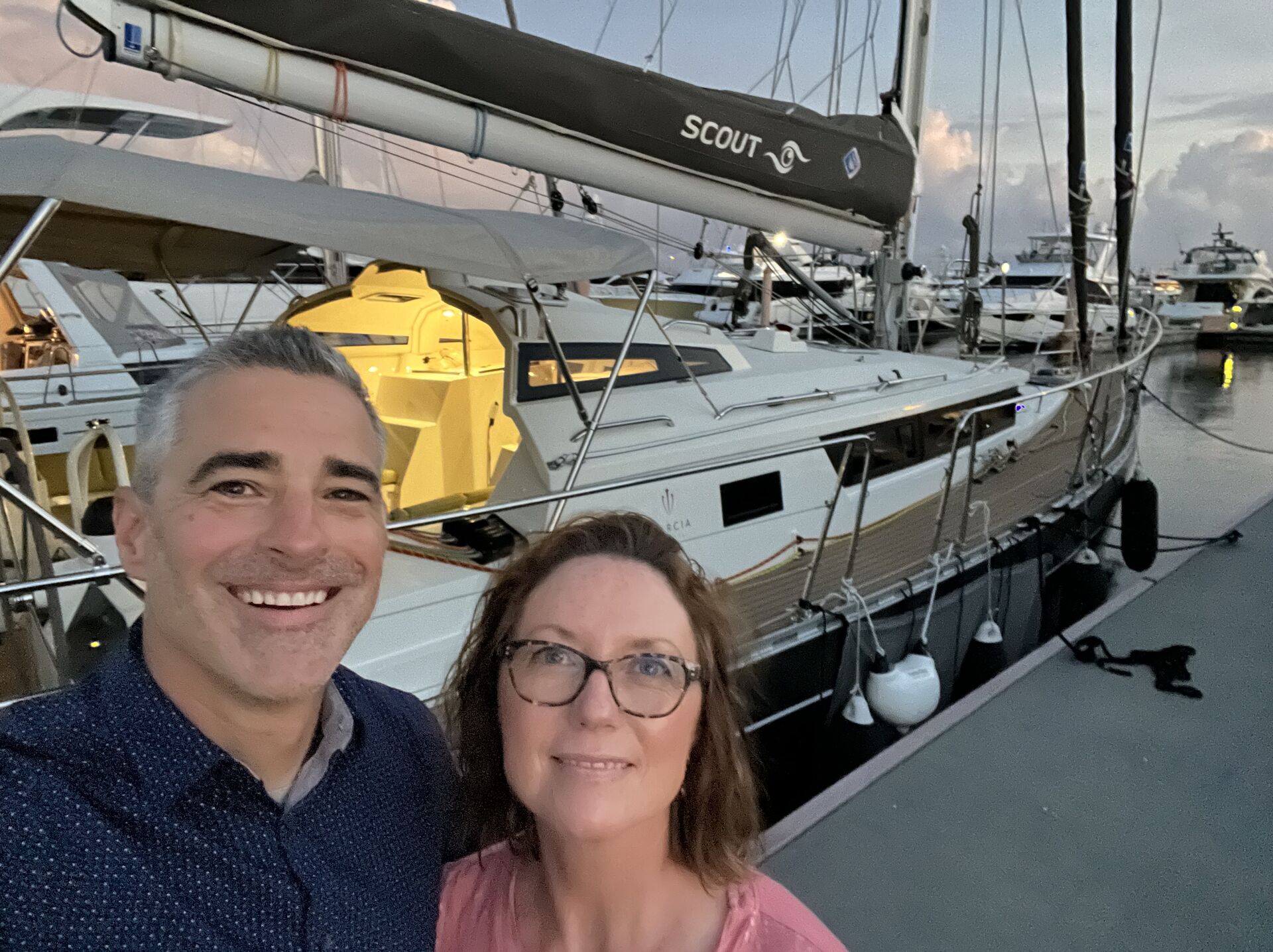 Thirdly, this was the final few days before making our leap across to the Bahamas. As we checked the weather windows for favorable winds to get us across the Gulf Stream, it was our final chance to provision food and equipment for the adventure ahead. But also, reflect on the journey we had been on so far:
What a five months it had been! But with the Bahamas just over the horizon, another adventure was just about to begin…