The Bahamas, Part 1
Thanksgiving over and done with, it was time to wait for that elusive weather window that would let us leave the USA and comfortably cross the Gulf Stream to The Bahamas.
And we didn't have to wait long! Just the next day, we thought we spotted an opportunity. The trick is to make sure there is a southern component to light winds, so that you are not suffering the effects of wind counteracting the vast northward flow of water from the Gulf along the Florida coast.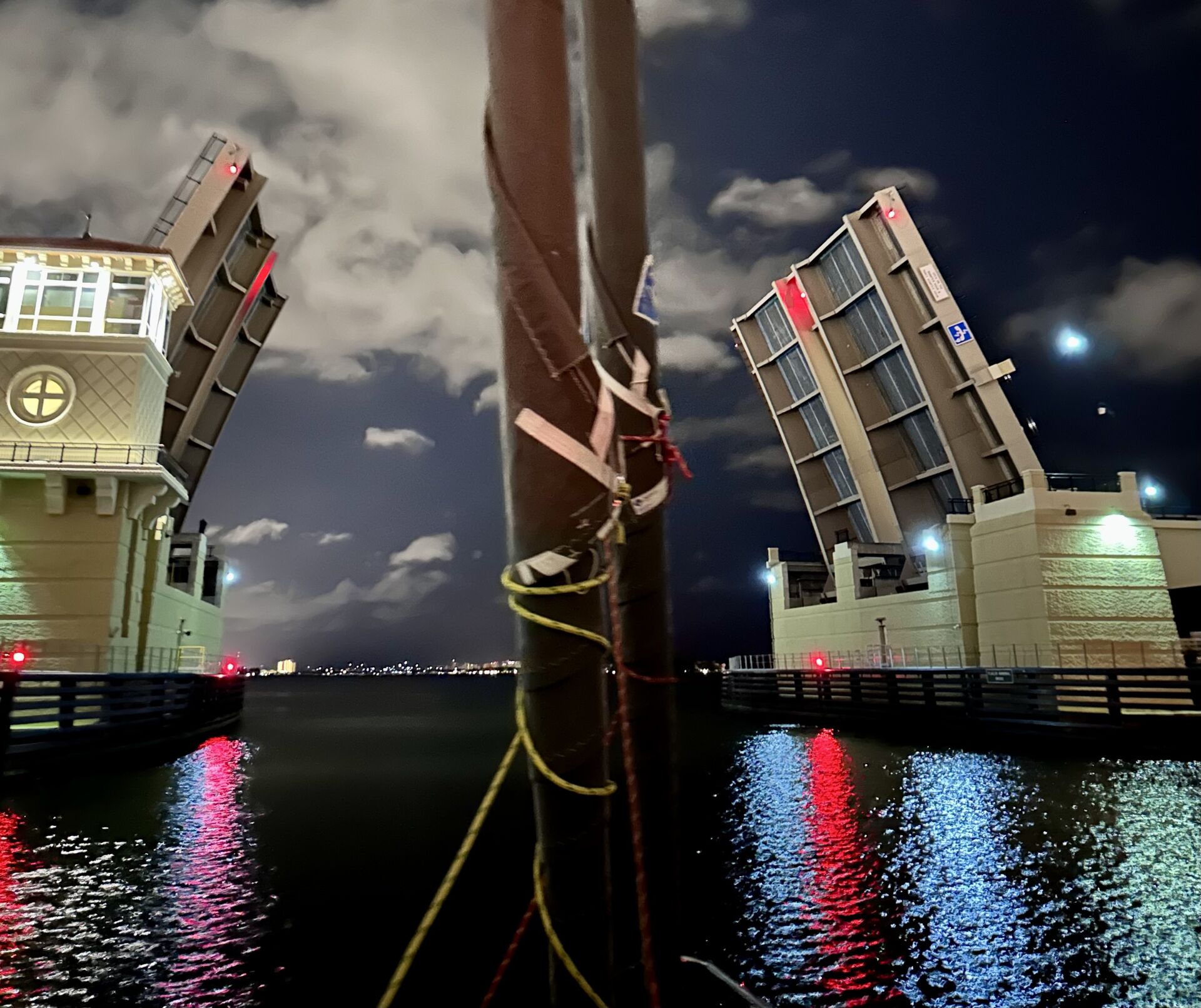 It was an extremely early start as we inched out of West Palm Beach under the Flagler Memorial Bridge, and carefully up the Lake Worth channel. Once out, we pointed ourselves significantly south of the direct course to West End, expecting that the Gulf Stream would pull us north as we crossed it.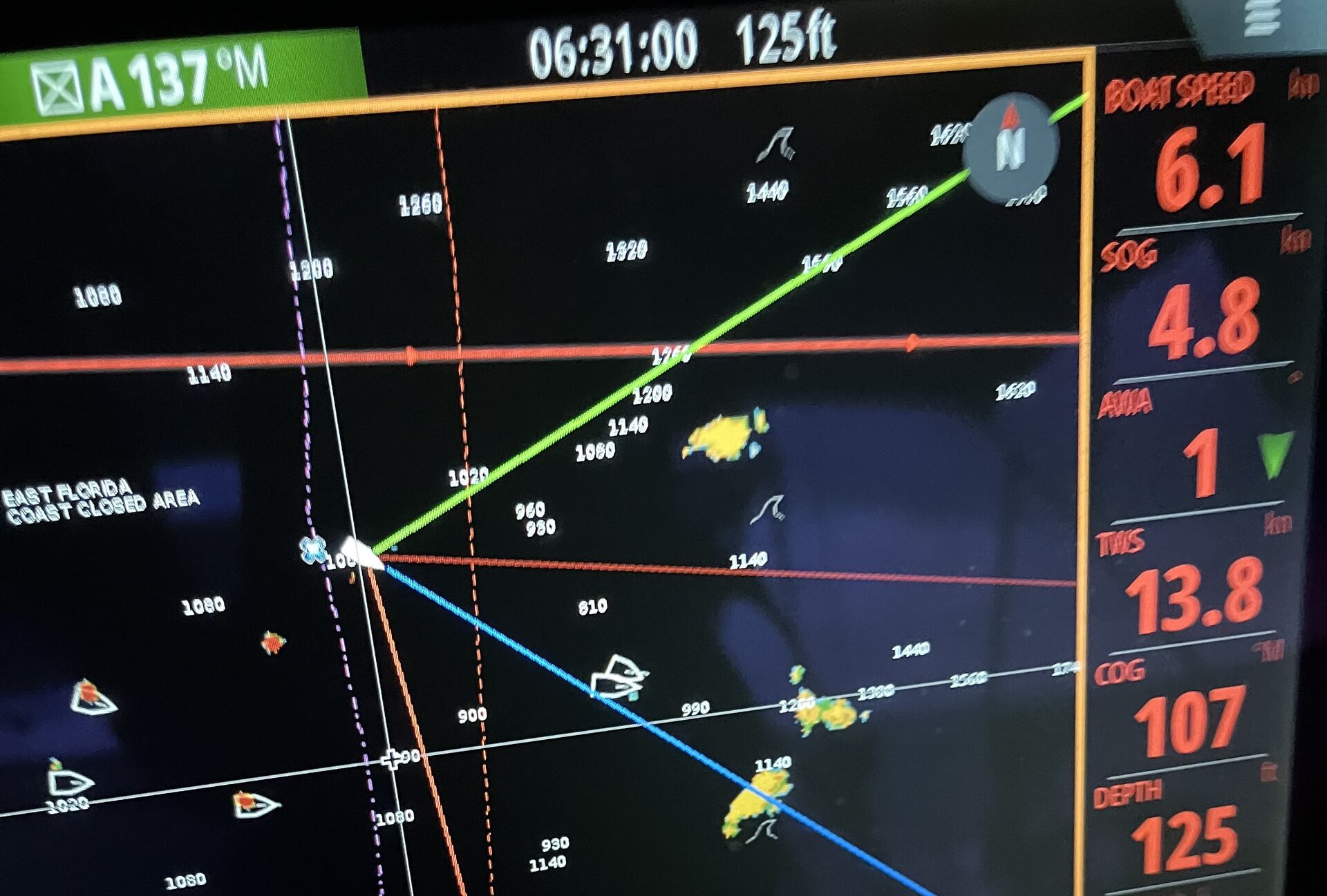 Give or take avoiding a few squalls, the plan worked! We arrived into the Bahamas by early afternoon, and switched out the stars and stripes on the mast for the yellow 'Q' quarantine flag.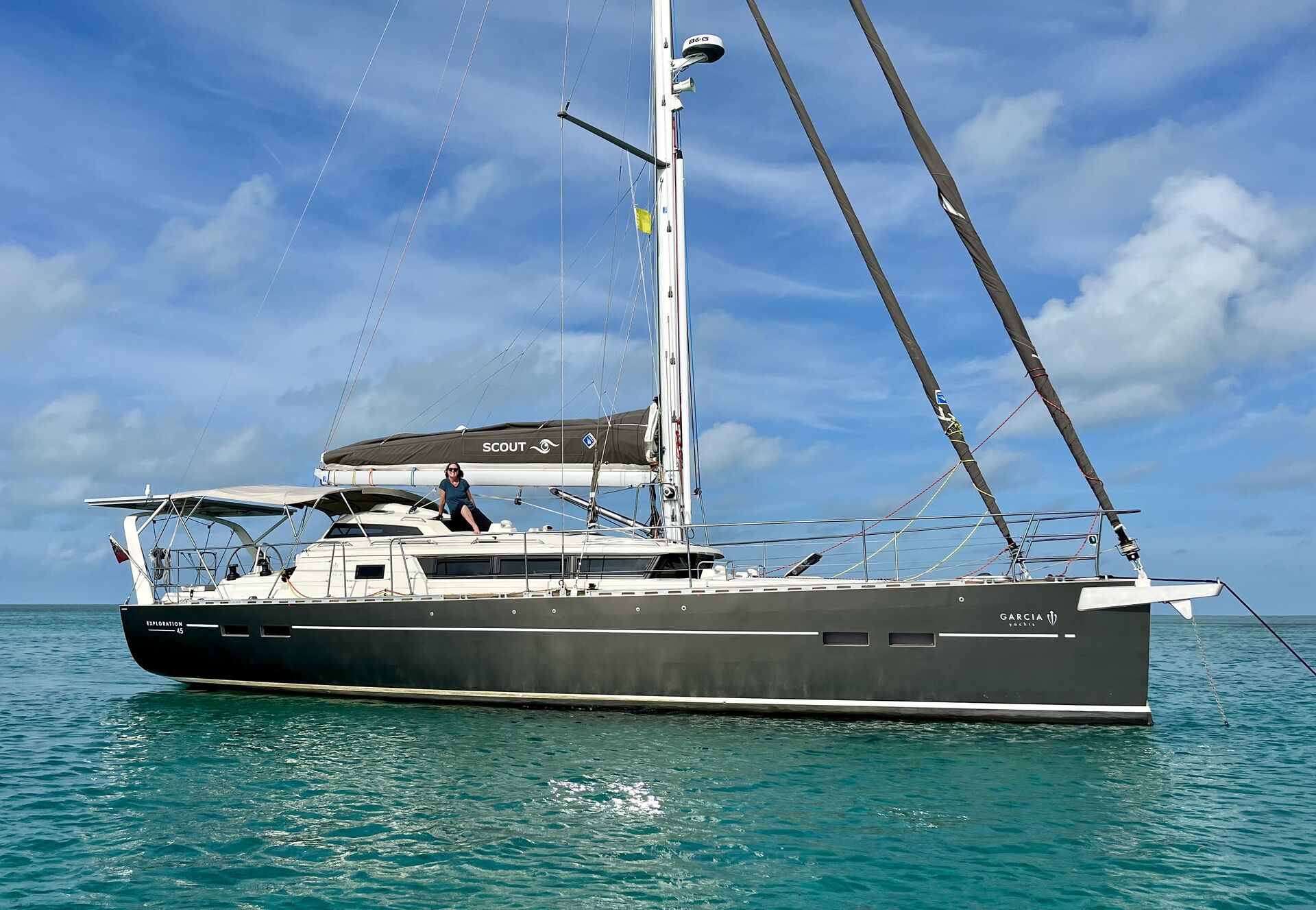 After clearing in at customs by the quiet little marina, we raised the Bahamas maritime flag, bought ourselves some local SIM cards, and headed into West End, a small community still recovering from Hurricane Dorian.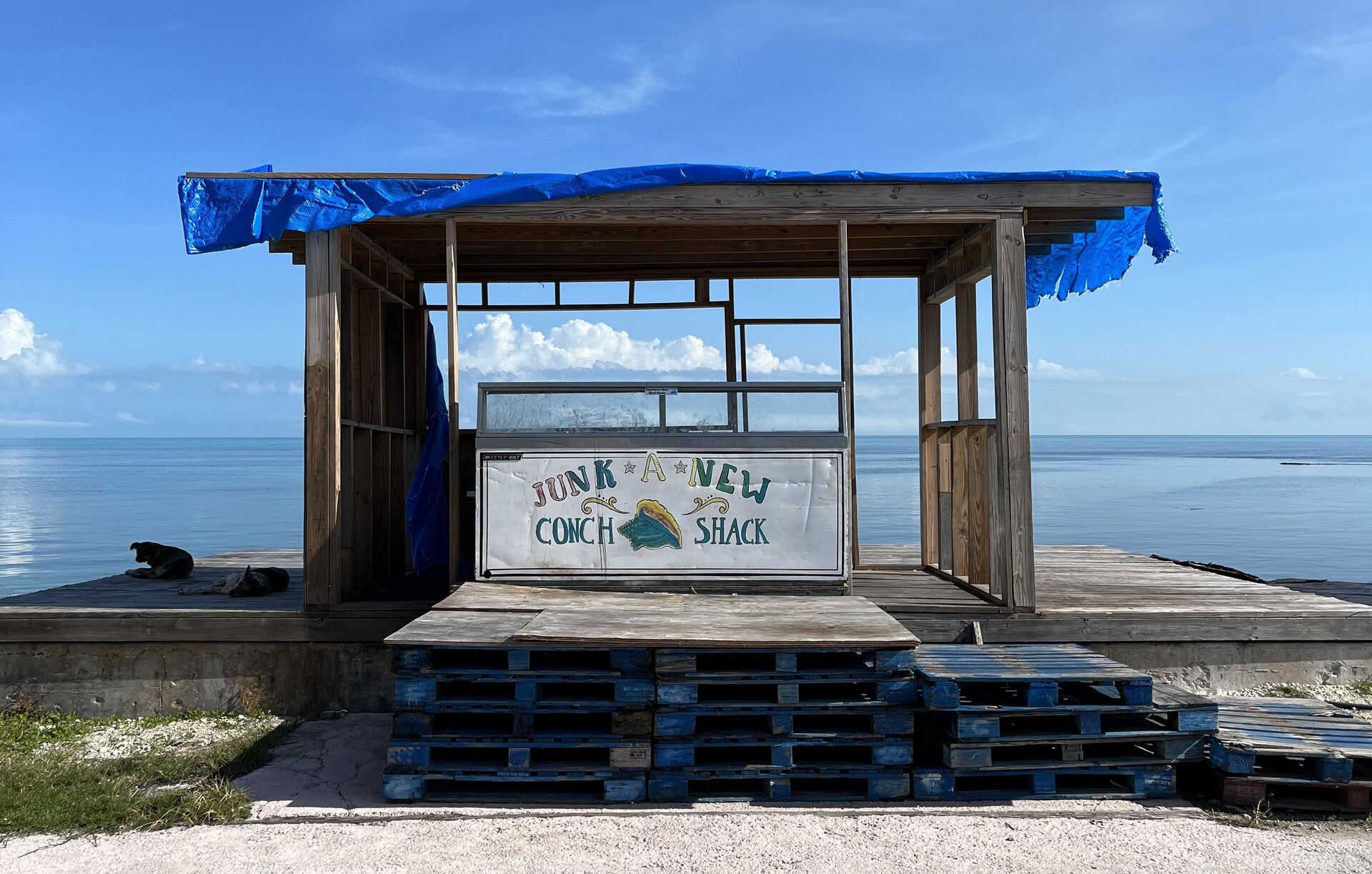 We then headed east, motor sailing across the Bahama Banks. This was a new experience for Scout, requiring visual navigation as we worked our way around shallow sand bars and coral heads.
After spending the night at uninhabited Mangrove Cay, we reached the most northern cays of the Abacos island chain, again all still deeply affected by Dorian. But the residents were warm and welcoming, including these two fishermen who were determined to give us six lobsters for free!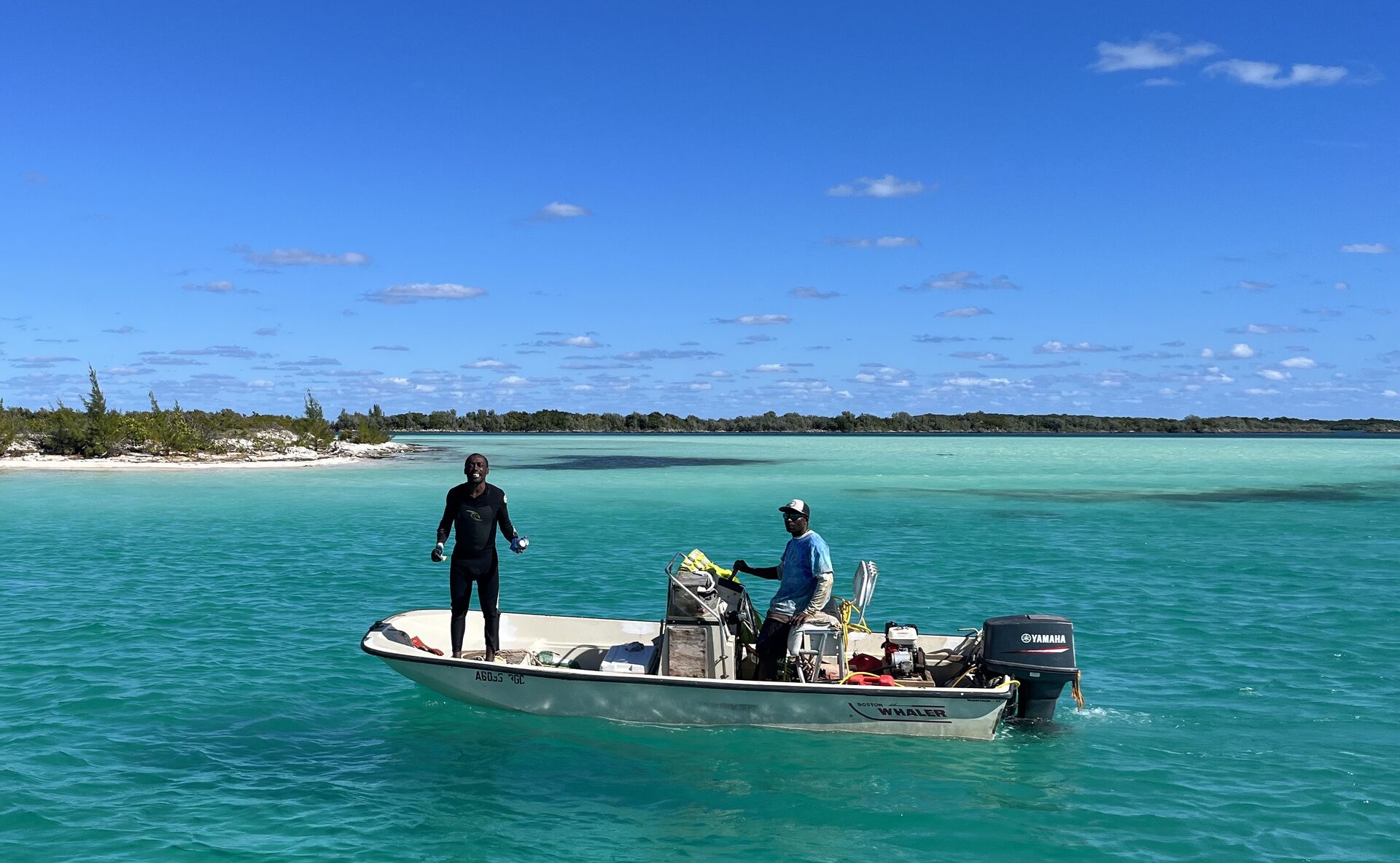 Near Grand Cay, we sneaked into a small little channel at the beautiful Double-Breasted Cay. It was a tight squeeze, but our shallow draft made it feel easy - and a great place to ride out some strong winds for a few days.
This idyllic spot was also our first chance to use our second anchor. We attached it to the bow, and close to 180° to the main anchor, parallel to the channel. As a result, we swung around but moved very little - despite the strong oscillating tidal current and winds - meaning we could kayak around, and walk on, the tiny sand bank inside the cay.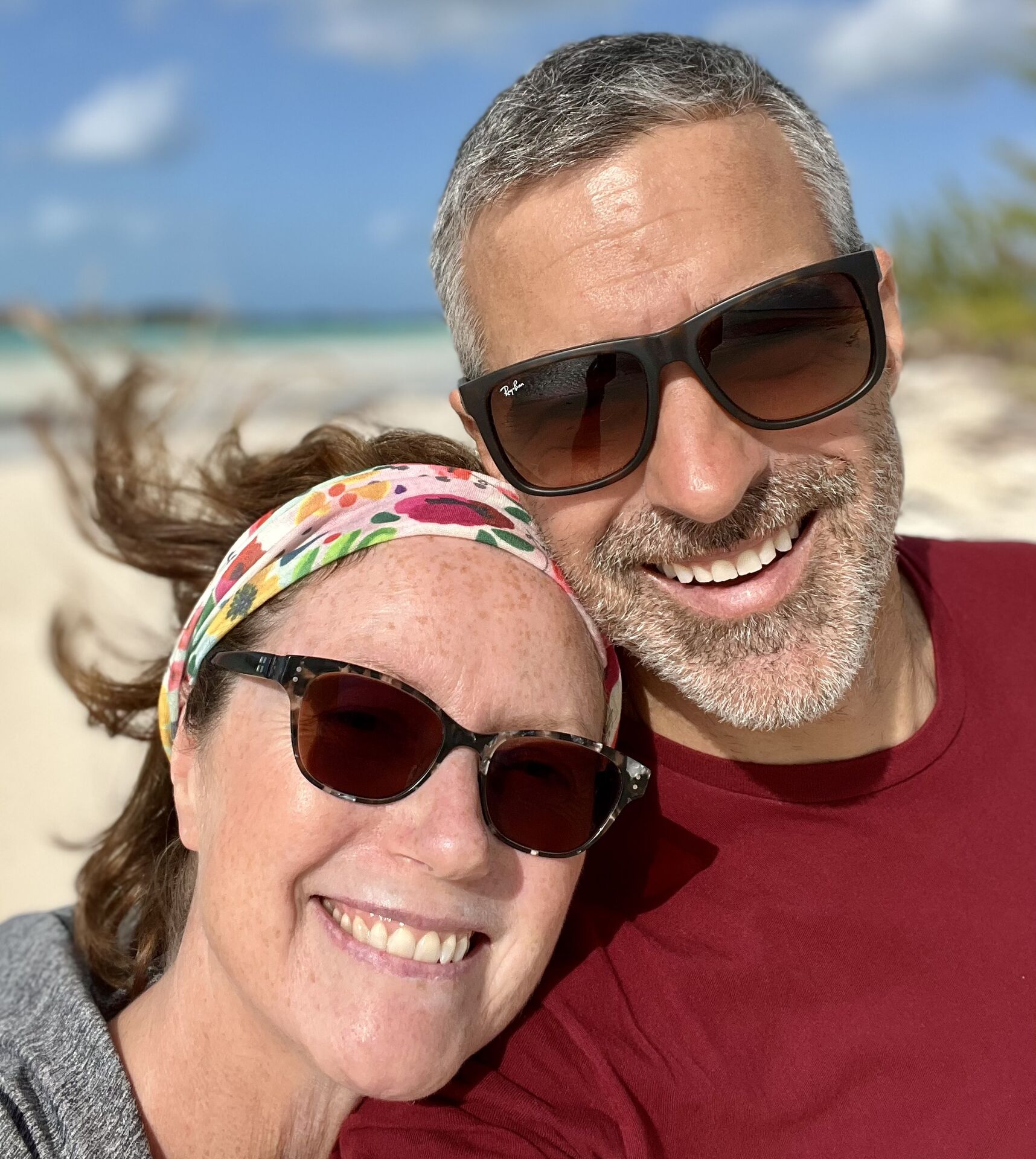 Once the winds settled down, we hopped our way down the Abaco Islands, first stopping at a pair of uninhabited islands, staring with Allans-Pensacola Cay.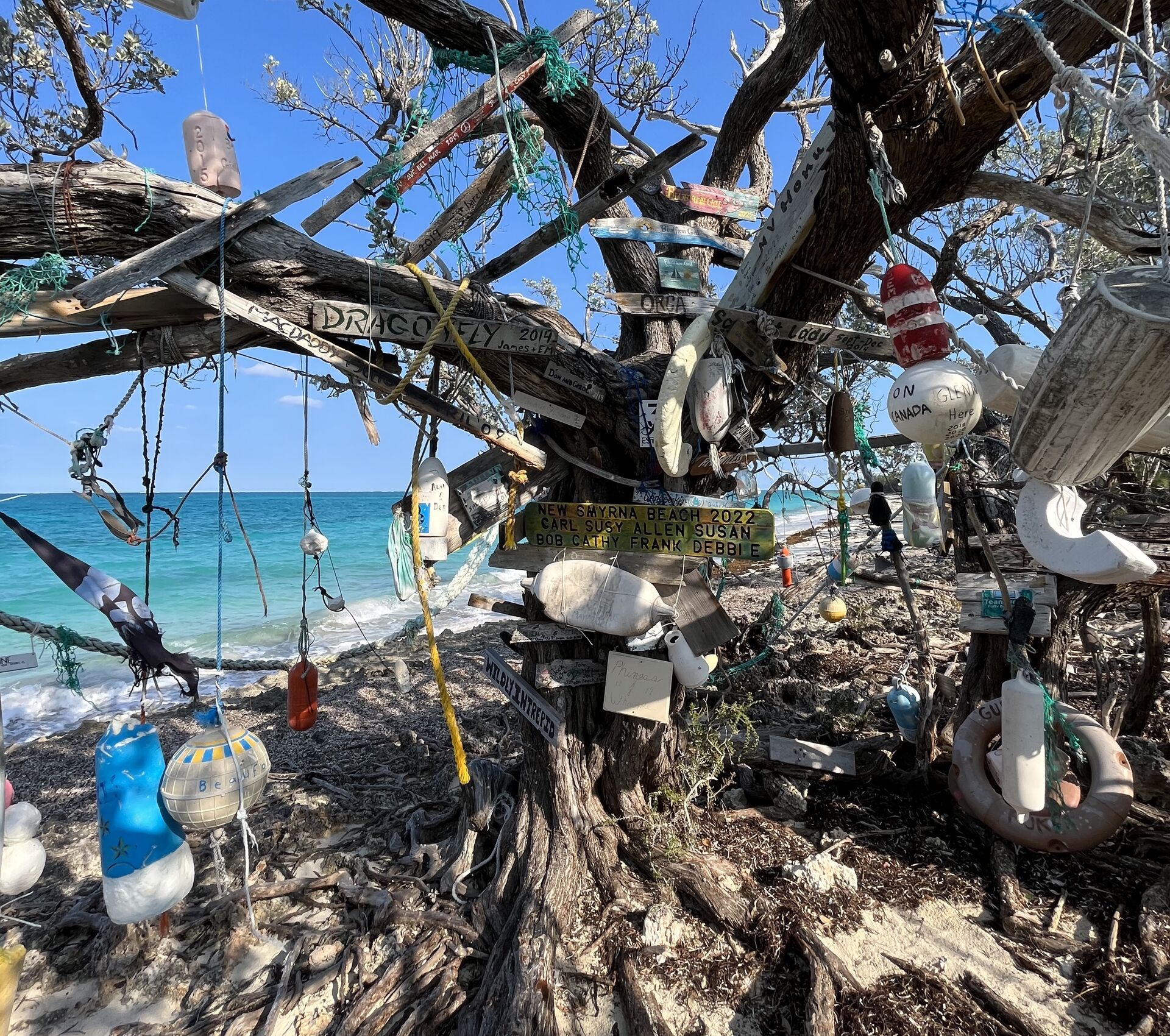 Powell Cay was another chance to get the drone flying!
Each island bringing its own style of beautiful deserted beaches and solitude, we were really starting to enjoy life off the grid.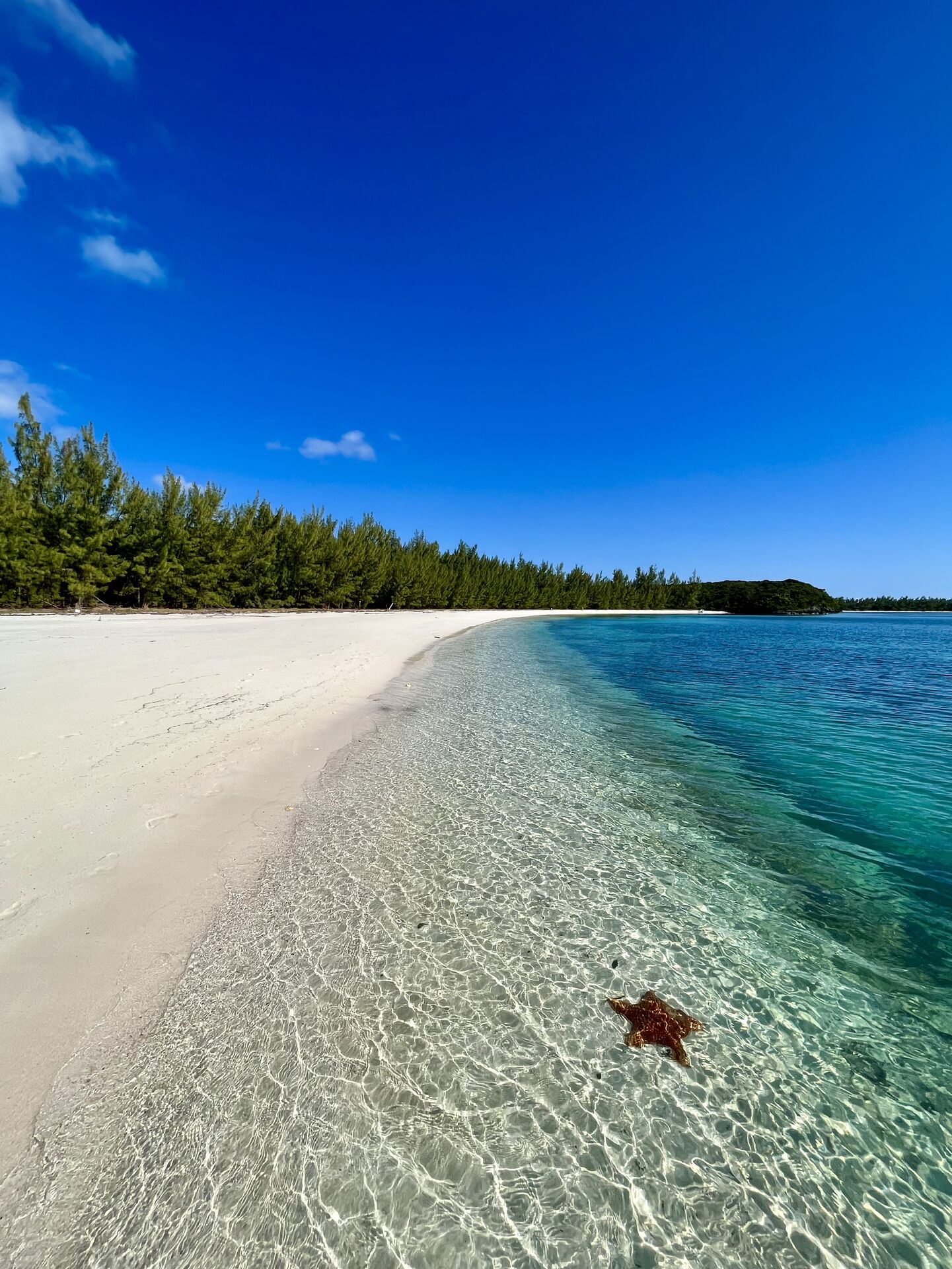 After a few days, we reached Green Turtle Cay, and its friendly little historic town, New Plymouth. While also still recovering post-Dorian, there was evidence of the US second-home owner economy at work, and it felt like there was more rebuilding progress than further north.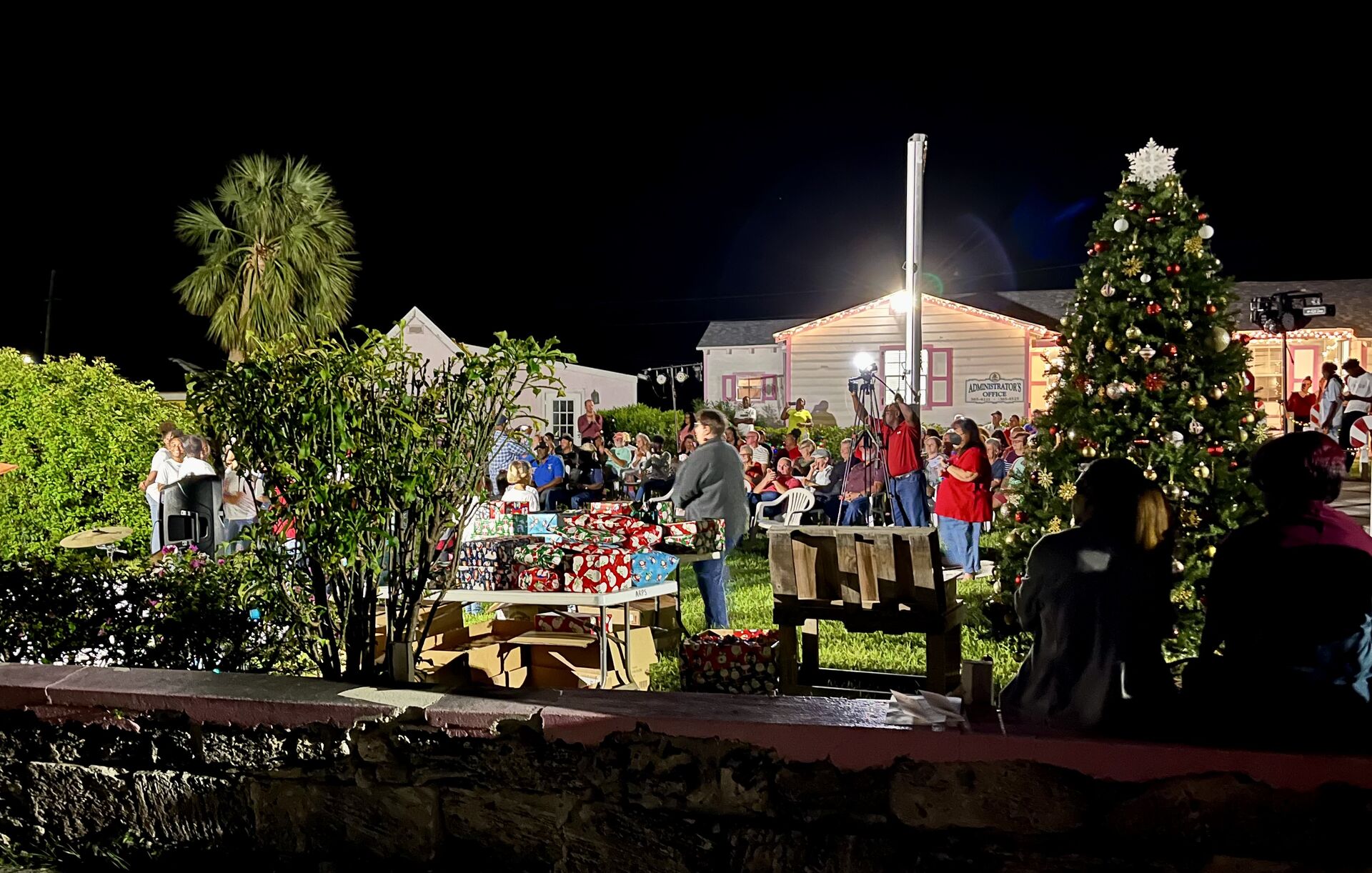 The wind was favorable most days, and we had some wonderful day sails as we headed down the chain.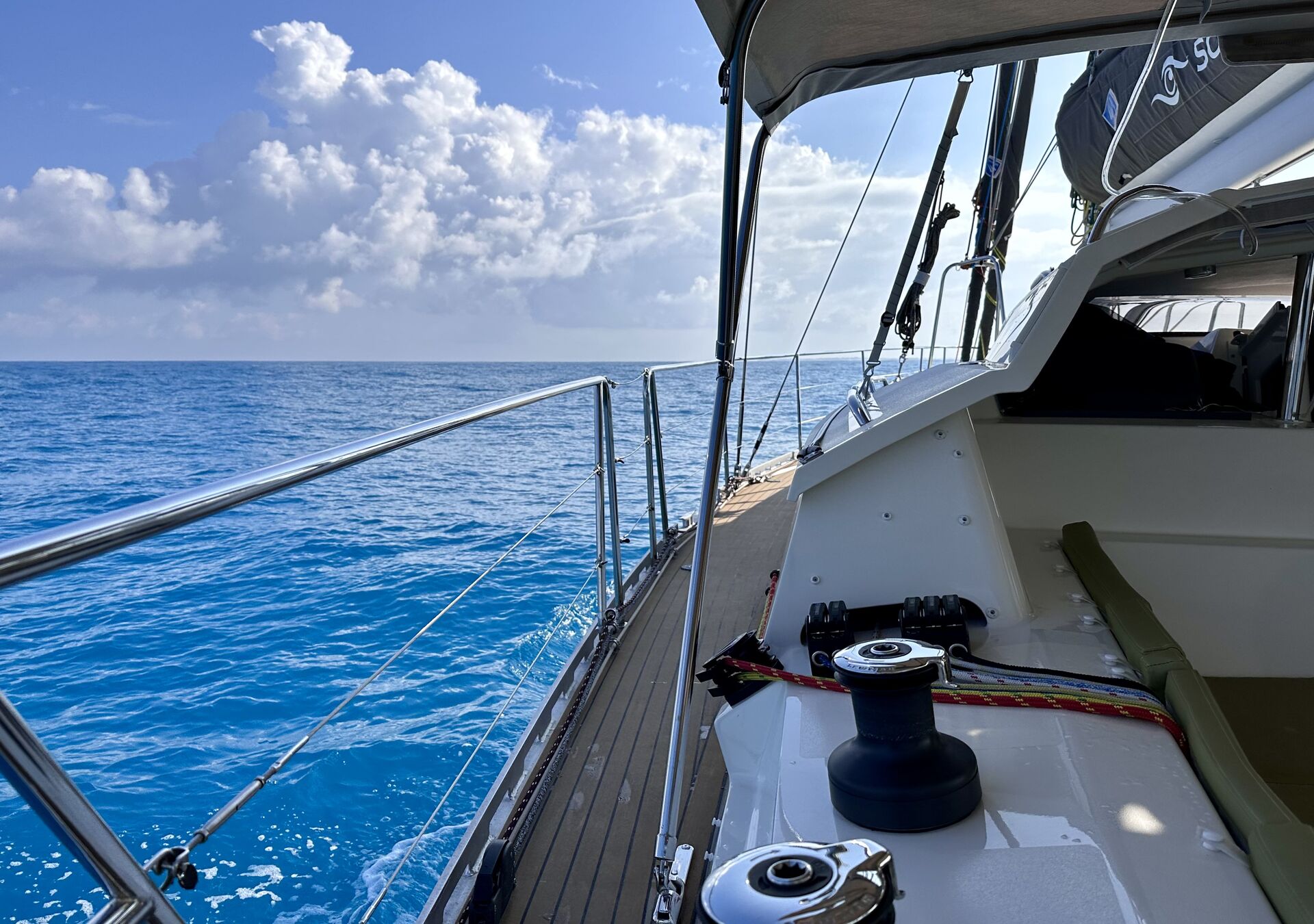 From Green Turtle, boats have to go outside the island chain to pass by Whale Cay, and then cut back into Great Guana Cay. We stayed there a couple of nights, before our next stop, Marsh Harbor, for some well-needed supplies. This was another town devastated by Dorian, and the damage was still very evident and sobering.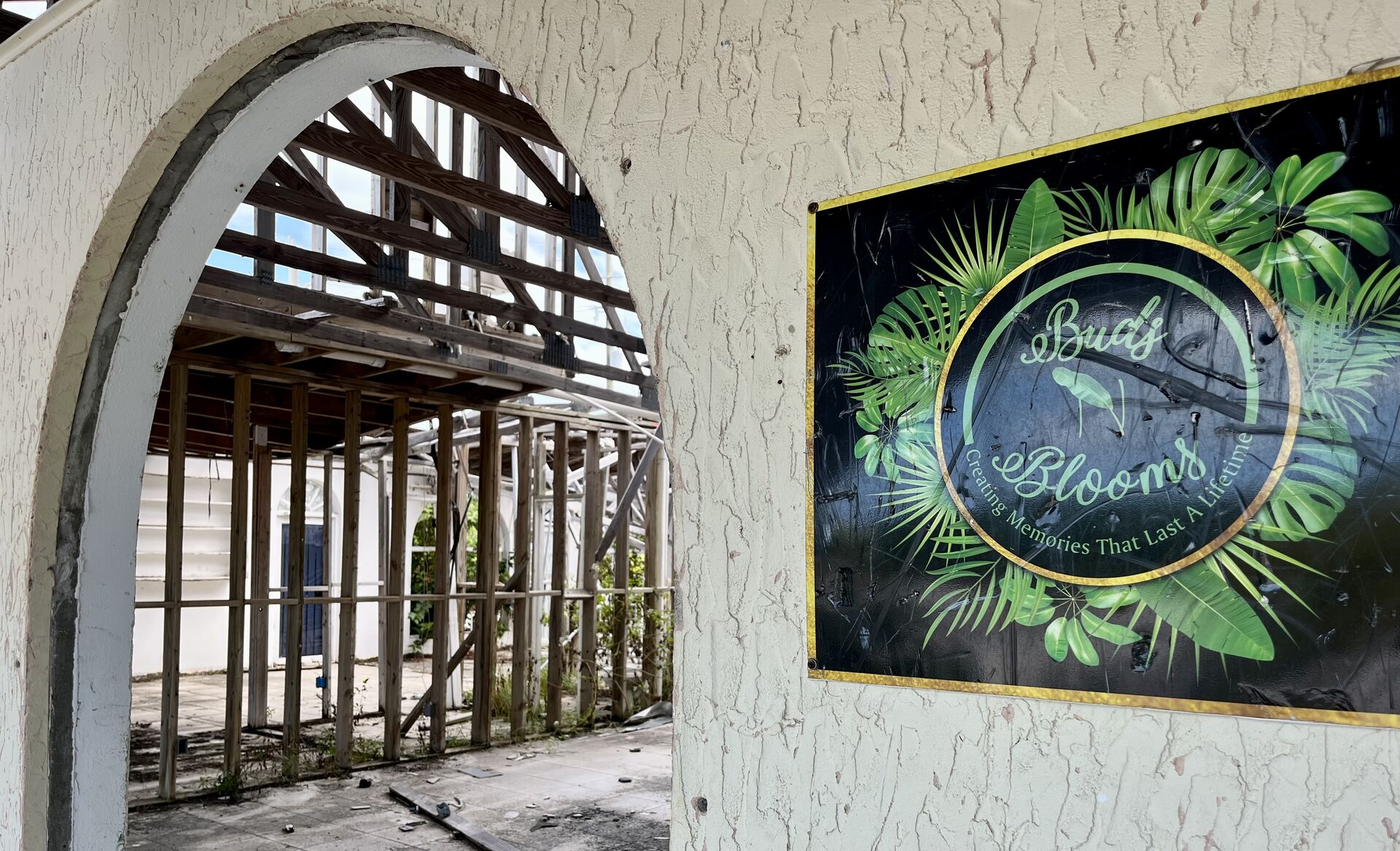 If only in places, rebuilding is well underway, and businesses are opening back up. Mooring ourselves back over over in Elbow Cay, for example, we were able to find somewhere where we could meet up with some fellow Garcia and Boreal sailors to watch the World Cup Final.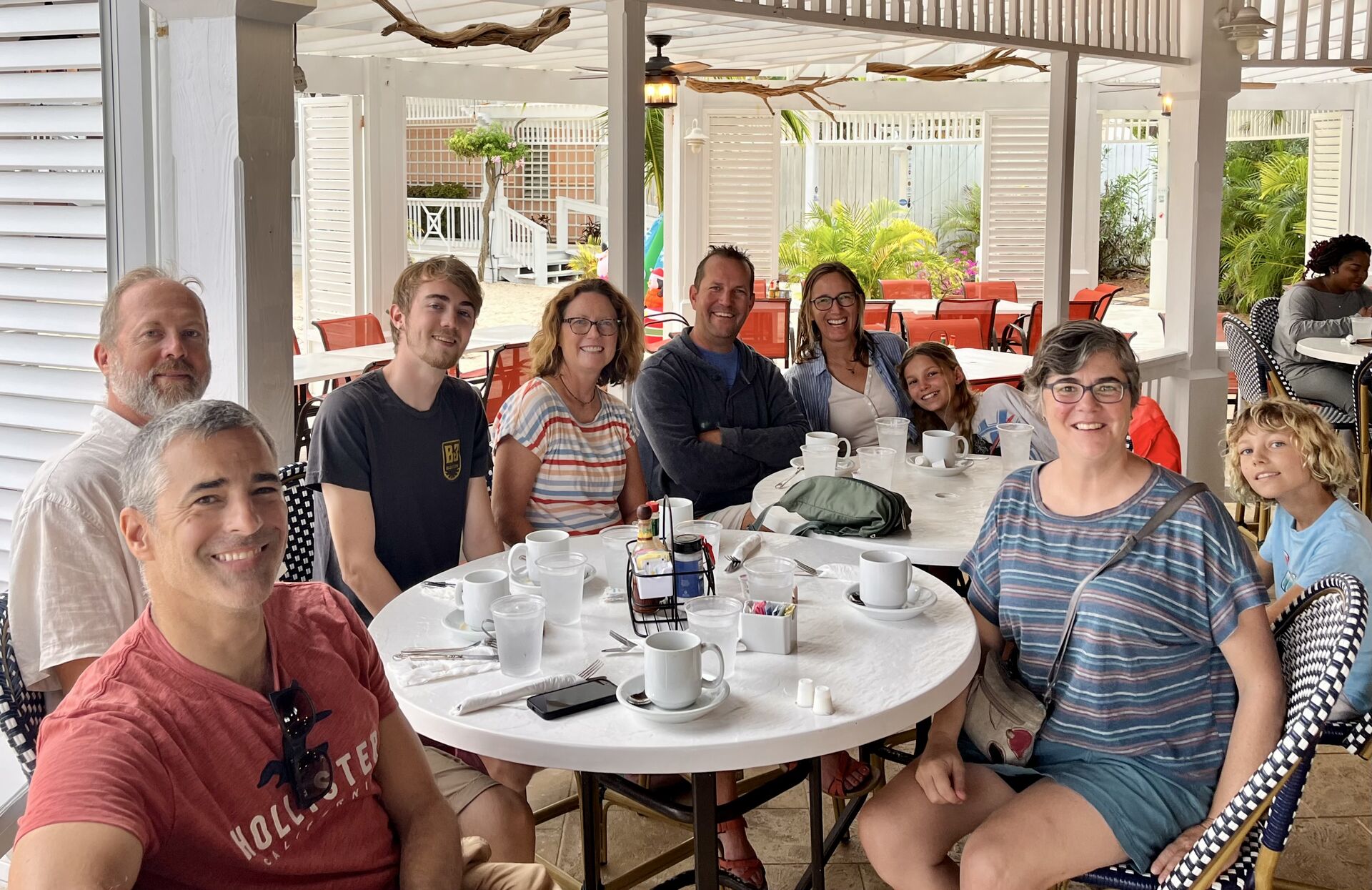 We had long planned to spend the holiday season in Hope Town, and tuck Scout up safely in its safe (yet shallow!) harbor before family members came to visit. What better time to finish the tropics-inspired cake, baked and prepared onboard?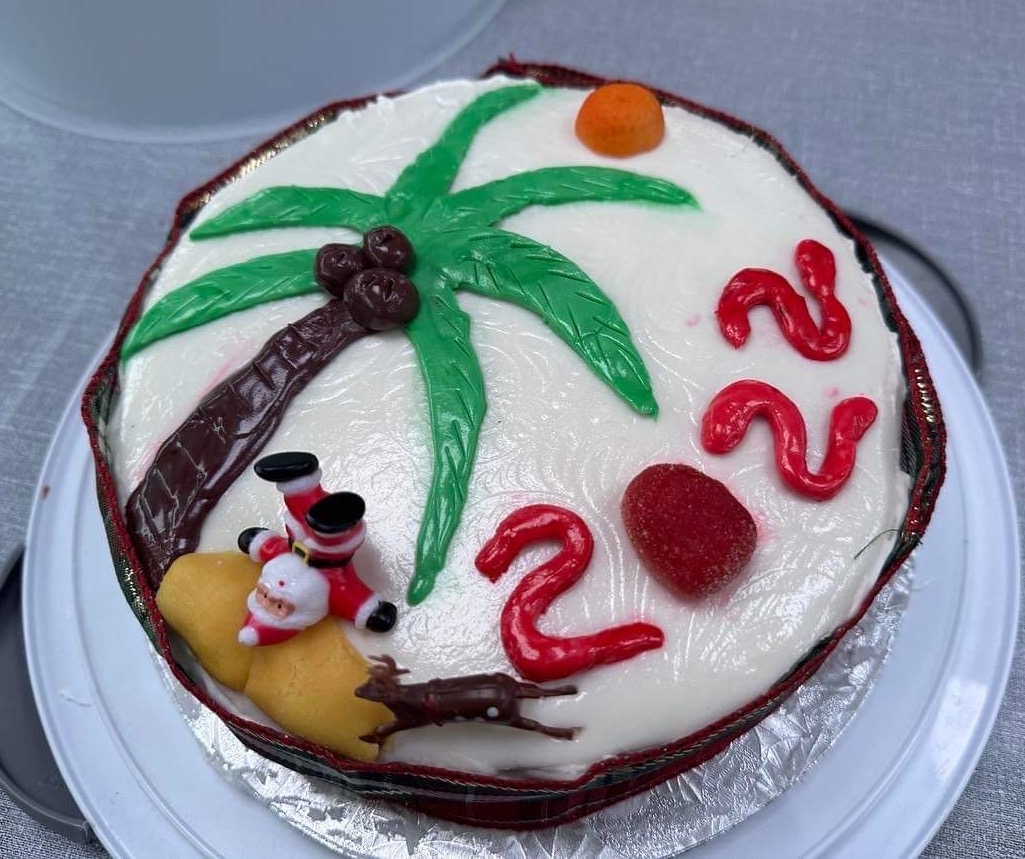 We also decamped to shore for a week, staying dry during some unusually wintery weather - but also getting some lovely time with family and friends, across from the town's iconic lighthouse.
After a memorable New Year's celebration in Hope Town - complete with spectacular junkanoo! - and lots of fun day-sailing around the area, it was time to say farewell.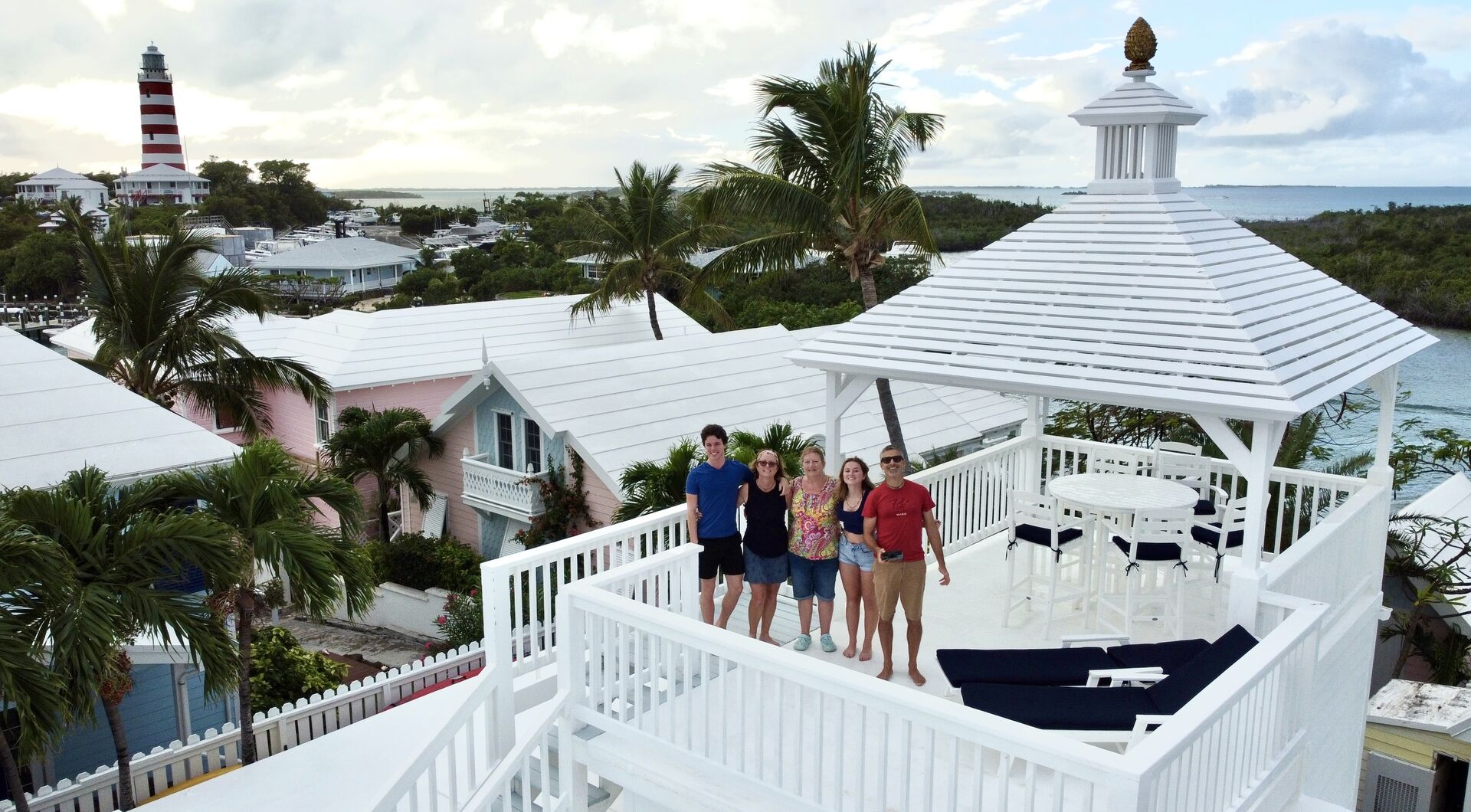 After a brief stop back in Marsh Harbor (for our shiny new outboard motor), it was time to start heading south again. Our final stop in the Abacos was the unique Little Harbor - a laid-back community with its own bronze foundry and the famous Pete's Pub.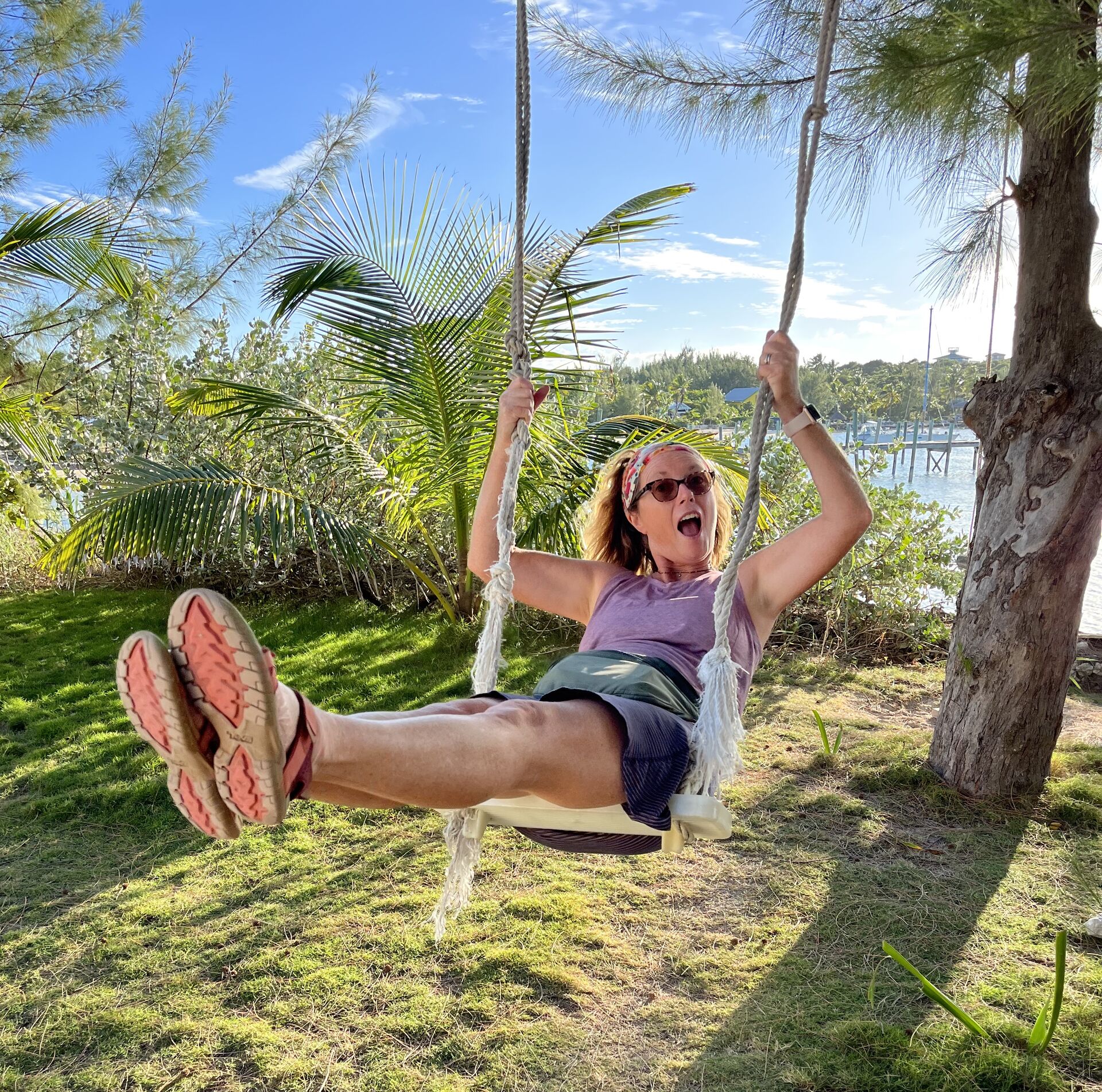 Although it had been wonderful spending so much time with family, it also felt good to have Scout back on the move again. Next up? Crossing the immensely deep Great Bahama Canyon to Eleuthera, and the start of the next Bahamian chapter of our trip…