The Bahamas, Part 2
Apart from the painfully early, pre-dawn start, the sail from Little Harbour in the southern Abacos to the north of Eleuthera was perfect with a broad reach all of the way. We realized early on that Scout was part of a flotilla of sailboats also making the most of the early start to Eleuthera.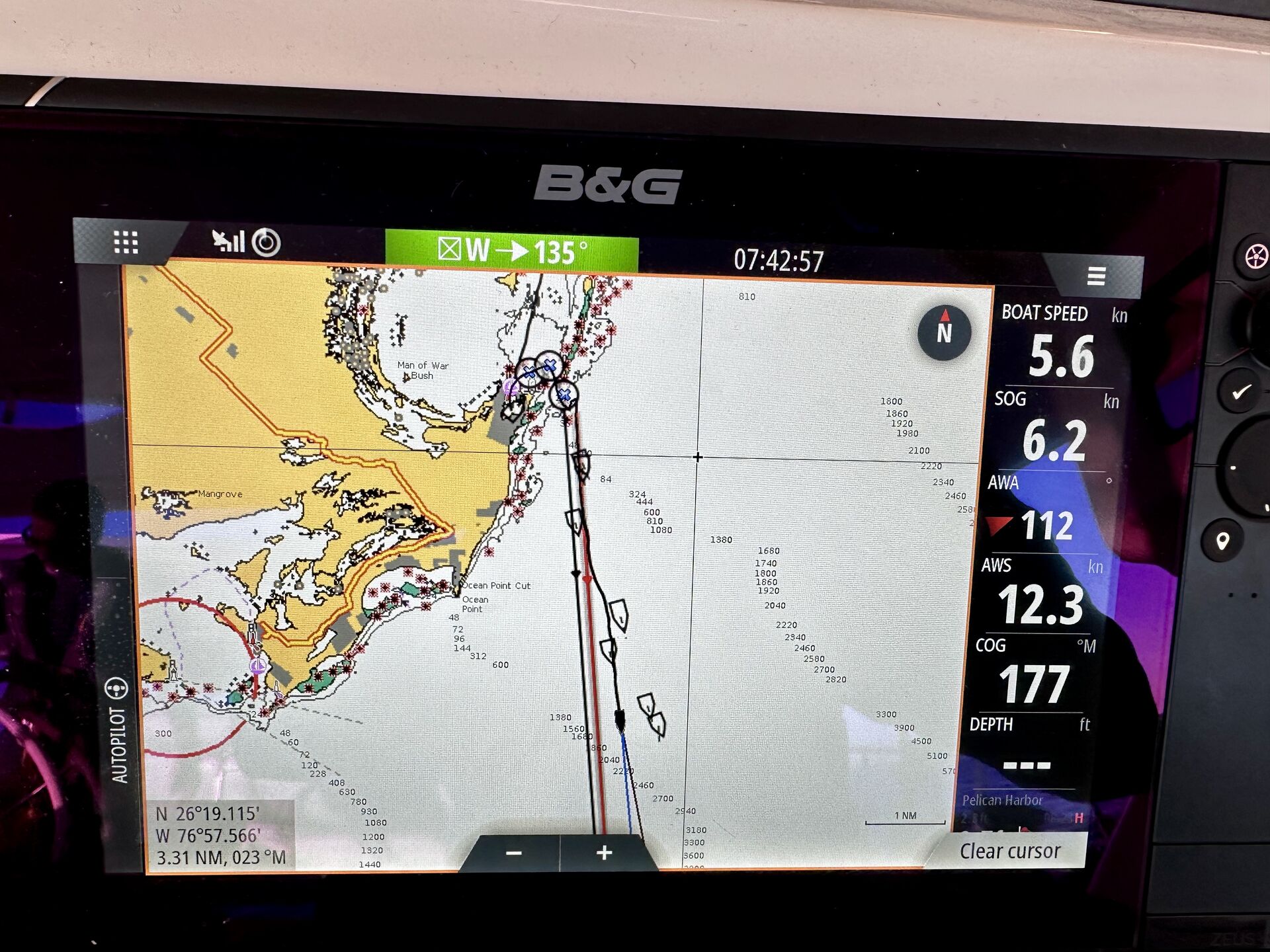 On the way to Governor's Harbour, James managed to catch two Spanish Mackerel, one of which was over 2 feet long - not bad for a first-ever catch.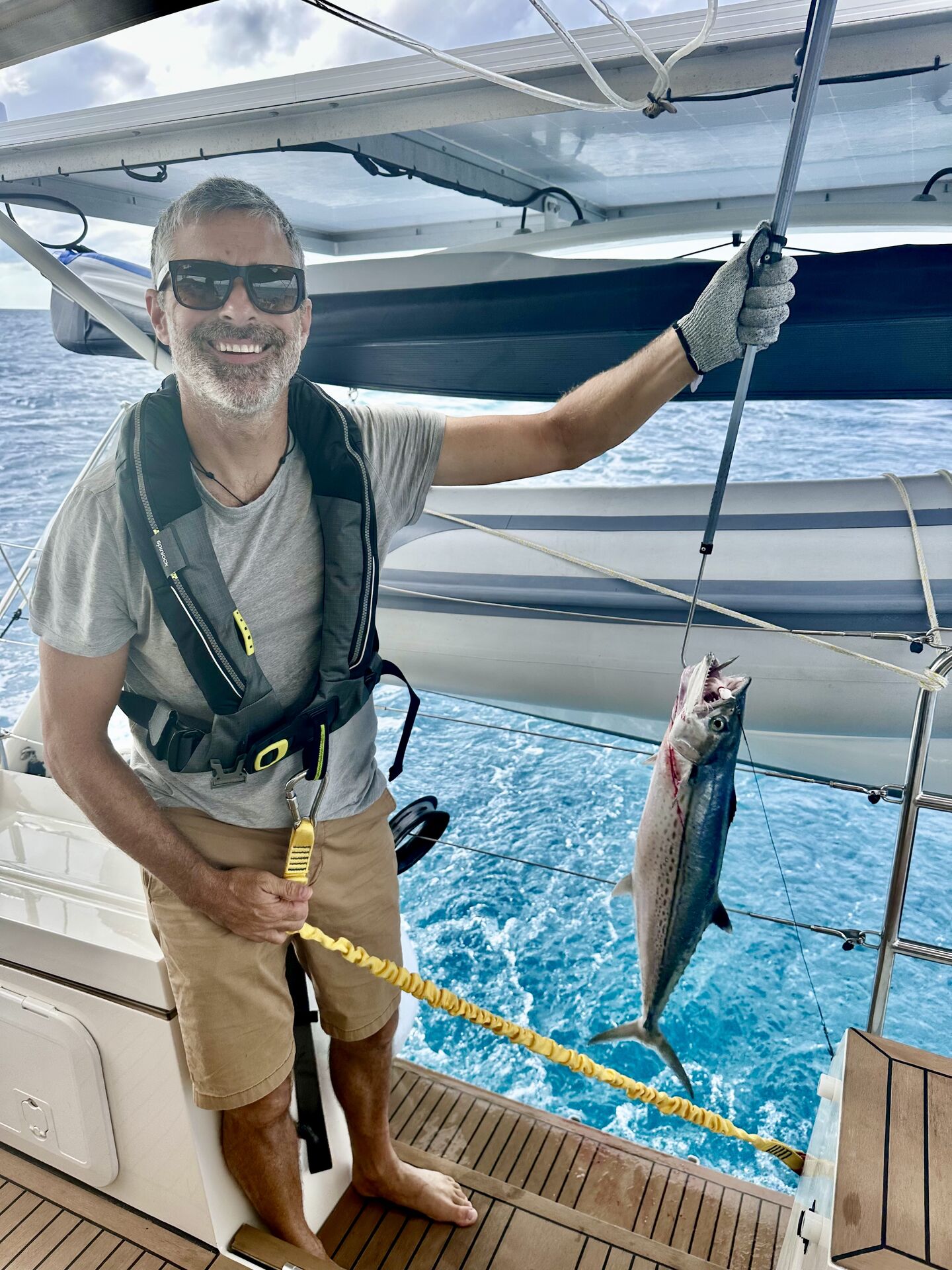 Charming Governor's Harbour featured pretty Victorian-era houses, and solidly built government buildings that have no doubt stood the test of many a hurricane.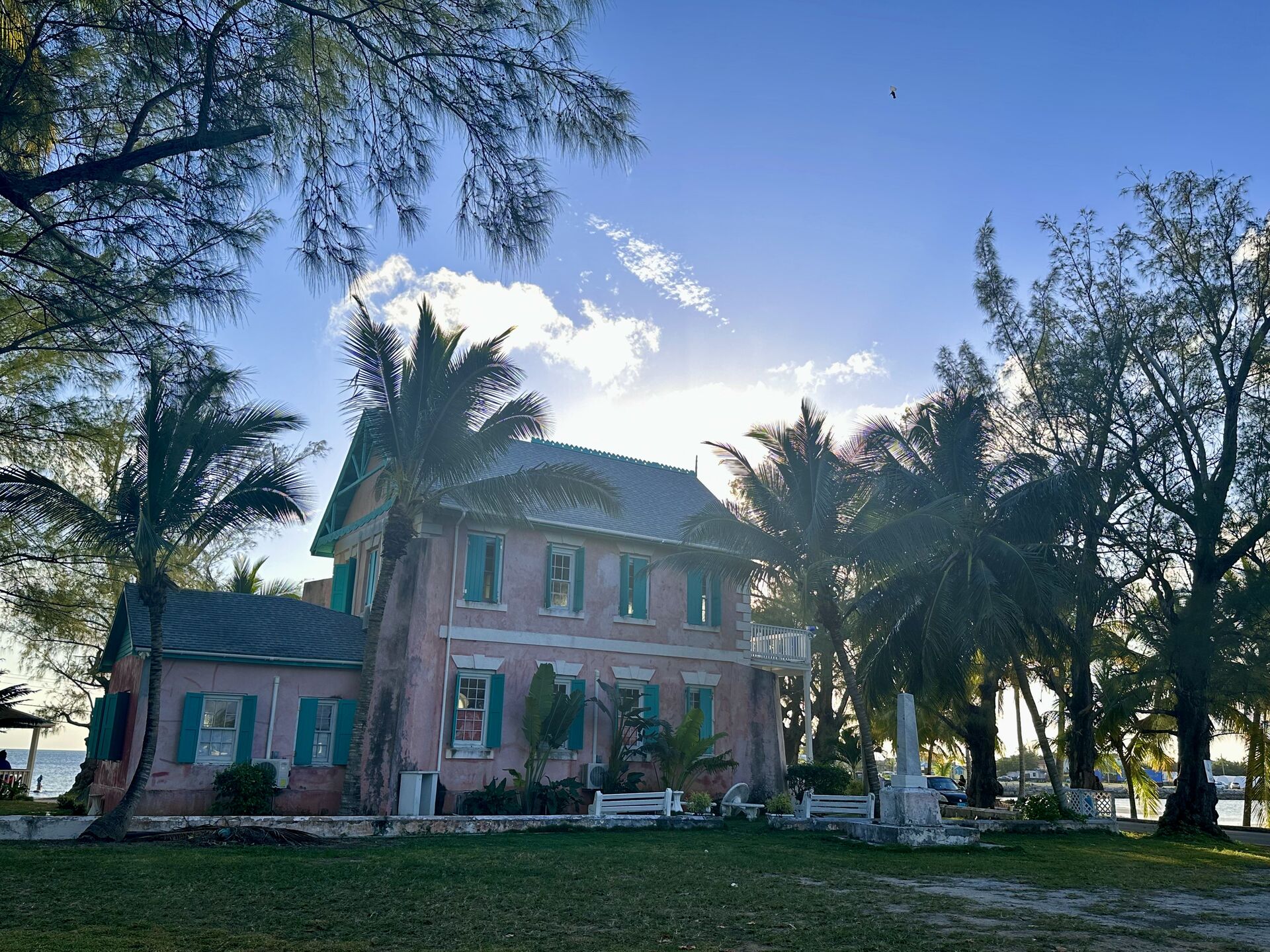 The downwind sail from Governor's Harbour to Rock Sound was a great opportunity to test out our new asymmetric spinnaker. In only 9 knots of wind we were able to make over 5 knots of speed over ground. Not too shabby!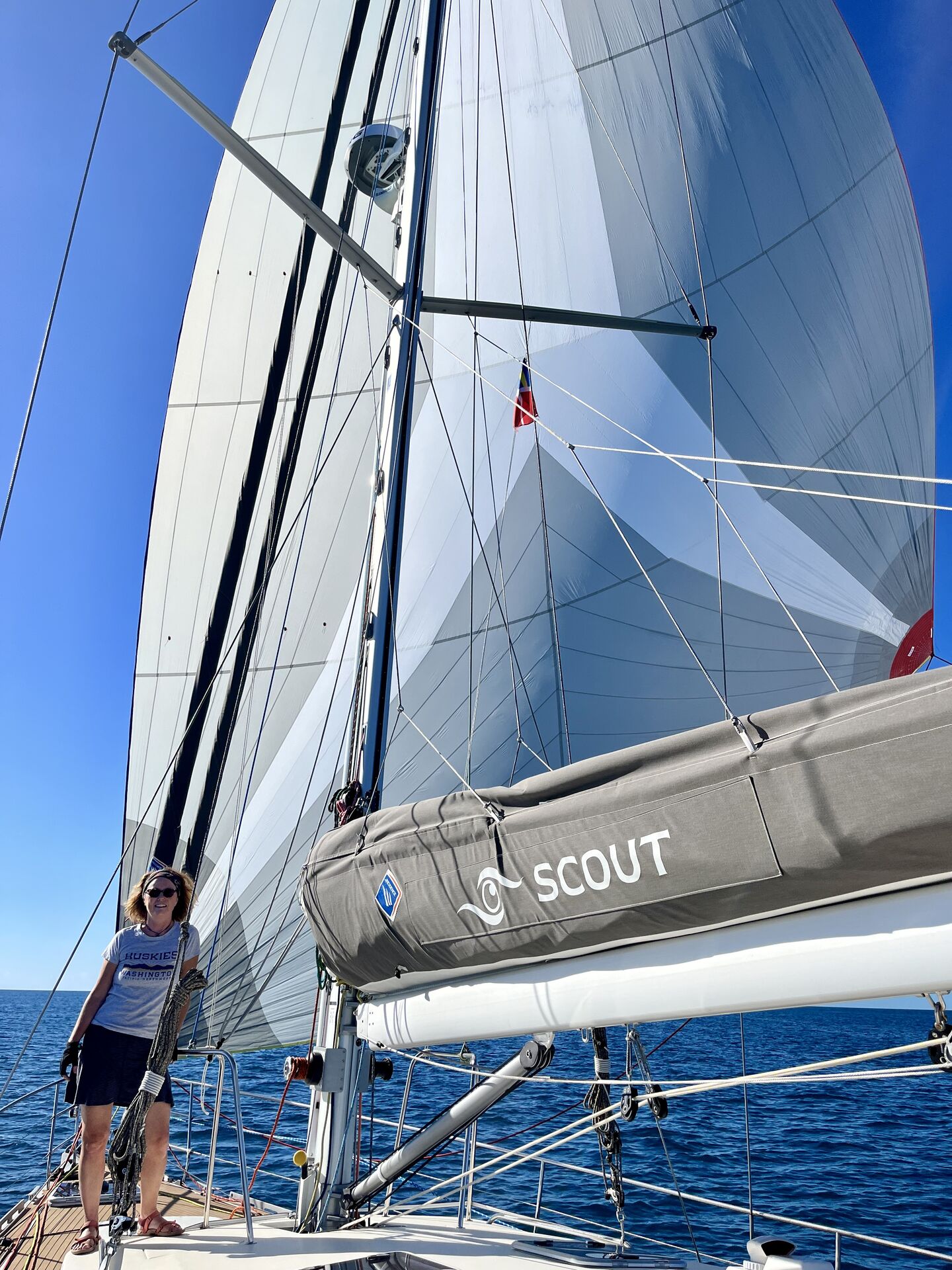 Once in Rock Sound, we took a refreshing afternoon dip in a blue hole—an inland, brackish swimming pool—that is rumoured to have healing powers. Whether this is true or not, it was a great opportunity to cool off and watch the local teens show us how to jump in properly.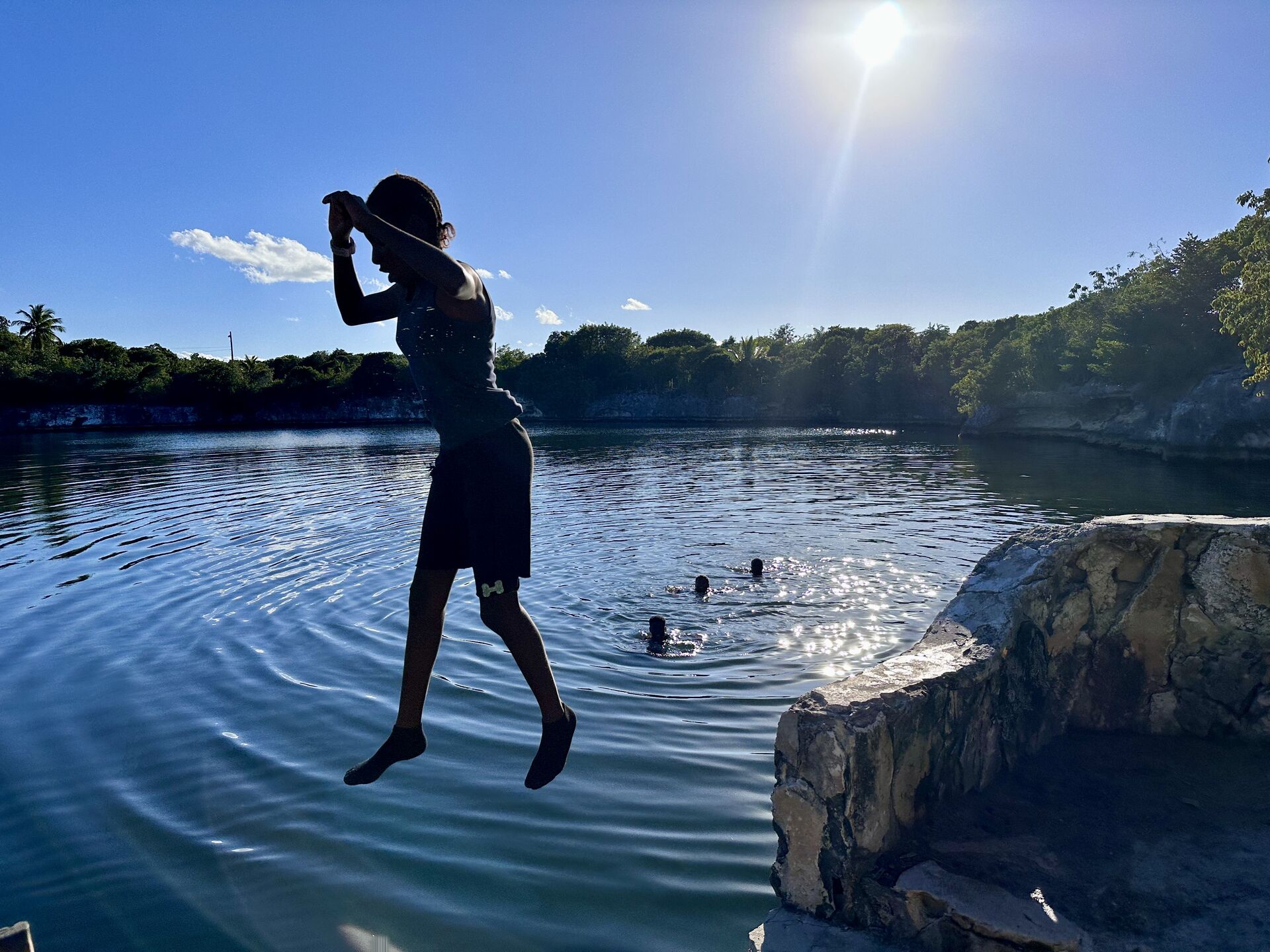 Next sail was from Eleuthera to Highborne Cay which was the northern start of our Exumas sailing experience. There are so many places to visit in The Exumas, one could spend an entire season hopping slowly from one beautiful anchorage to another. We had a few weeks remaining on our Bahamian cruising permit, so our pace was a little more fast-tracked than perhaps we would have ideally liked. However, we were still able to squeeze in most of the main attractions and destinations.
Below is a list of our top 10 destinations to visit in The Exumas going north to south. The deeper "sound" is to the east and the shallow "banks" are to the west of this delightful string of cays, with various deeper cuts in which to navigate between them:
1. Long Cay
We spent a couple of days in the largely uninhabited Long Cay - an idyllic blue bay with coral heads for wonderful shallow snorkeling.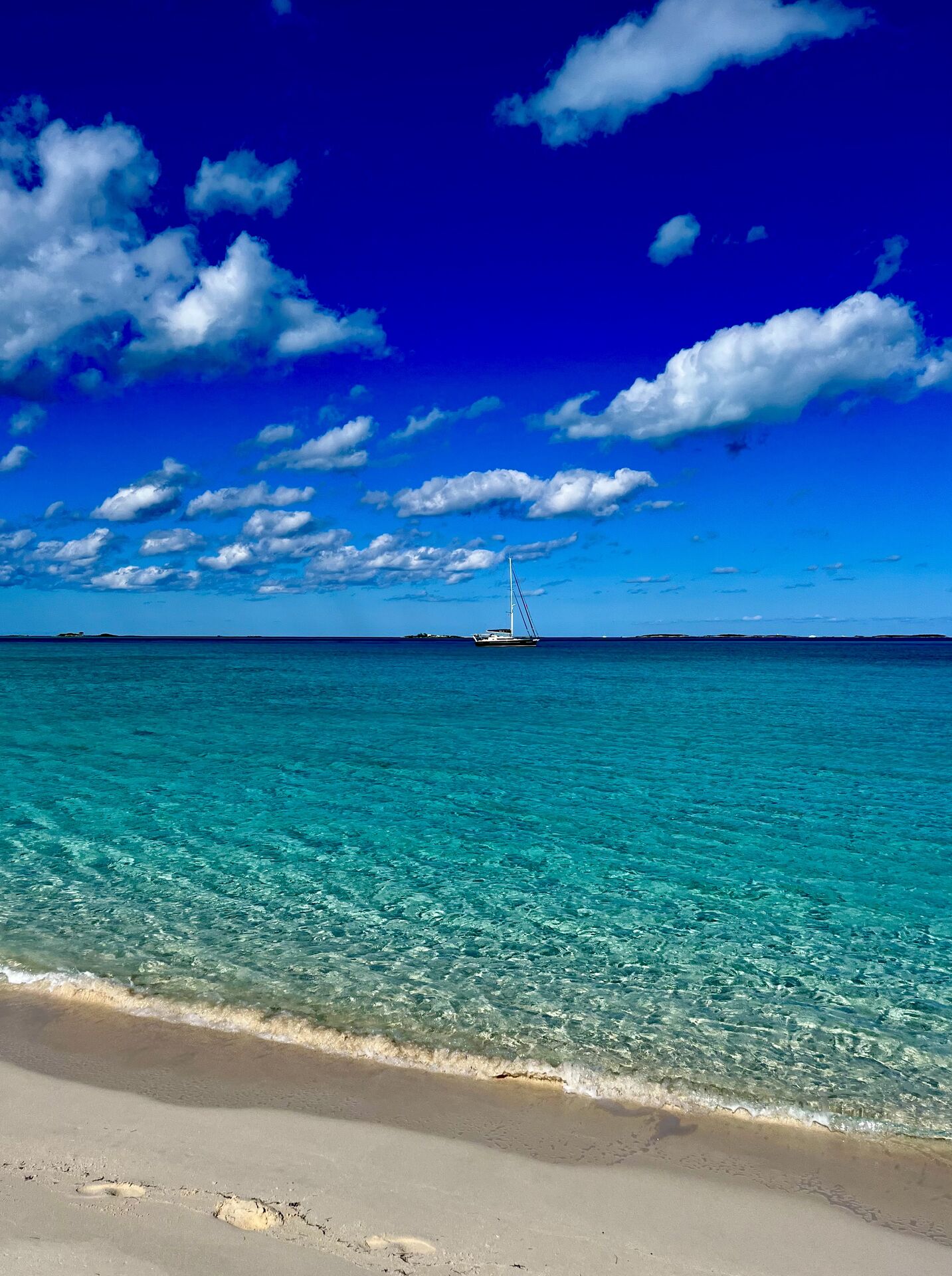 Jayne also recorded a Salty Scout short recipe video by grilling the mackerel James had caught a few days before, as well as some lobster tails. Check it out here:
2. Normans Cay Pond (for shelter from a north westerly):
There was a storm approaching with winds from the NW, so we needed to hunker down for a few days in a protected anchorage. Normans Cay Pond was perfect, but the narrow, shallow entry needed to be timed with a high tide. We had a limited window in which to explore the area before the winds increased, so we jumped into Scoot our dinghy and wiggled our way through the shallows. We found a sunken plane crash from 1980 belonging to Lehder the drug kingpin who worked for Escobar before he was extradited to the US.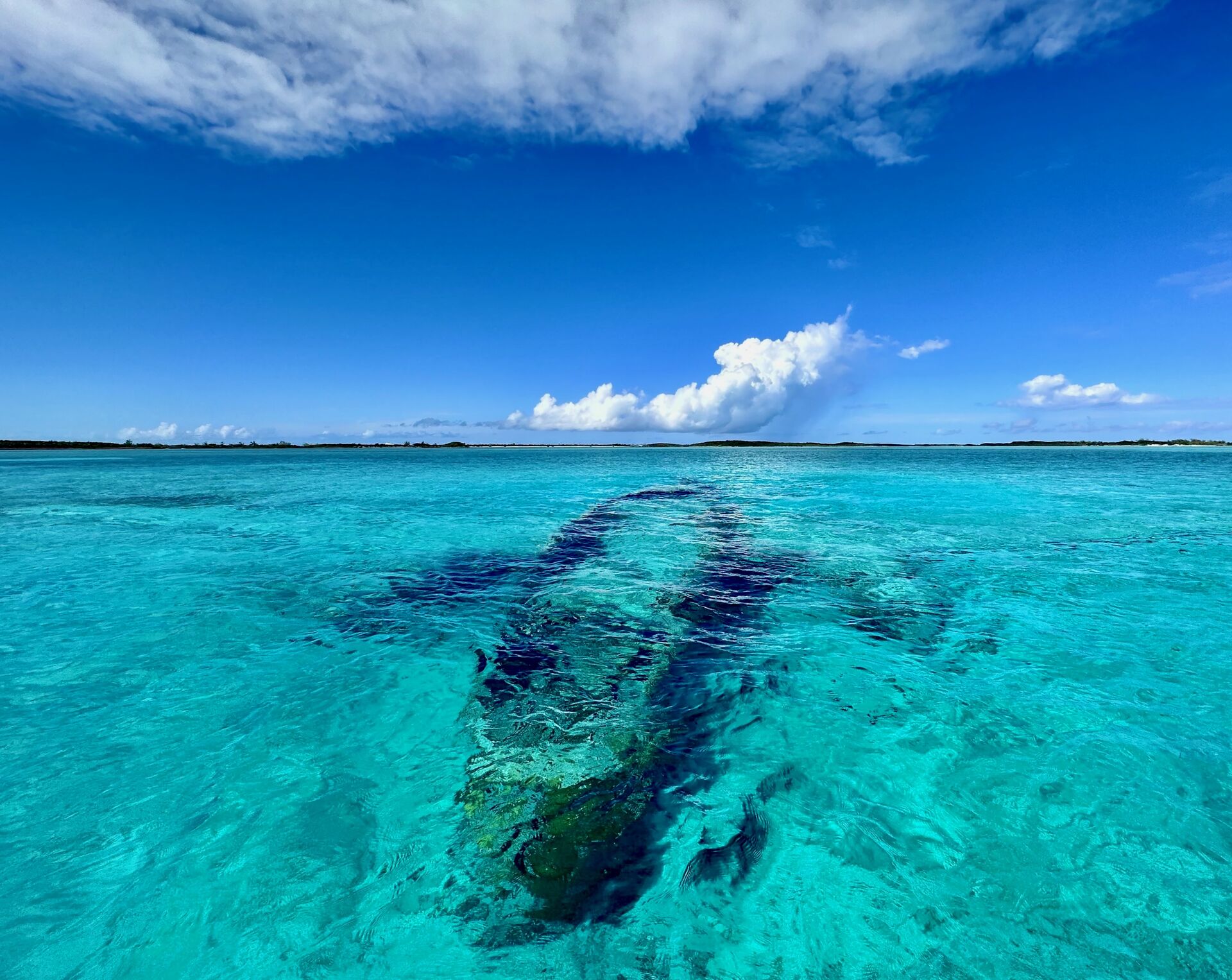 I think we saw a high of 38.5 knots of wind speed, but our sheltered spot had us in relatively calm waters. Many other boats in the anchorage were also sitting tight and staying onboard, unless they had dogs that needed walking. Dogs make popular crew members onboard many of the sailboats we have come across in The Bahamas.
3. Shroud Cay:
From here we continued south down the The Exumas chain and experienced many beautifully calm anchorages. One of which was idyllic Shroud Cay. On a rising tide we took our dinghy Scoot gunkholing through a meandering channel over to the Sound side in search of a secluded beach and the hilltop (by Bahamian standards) view.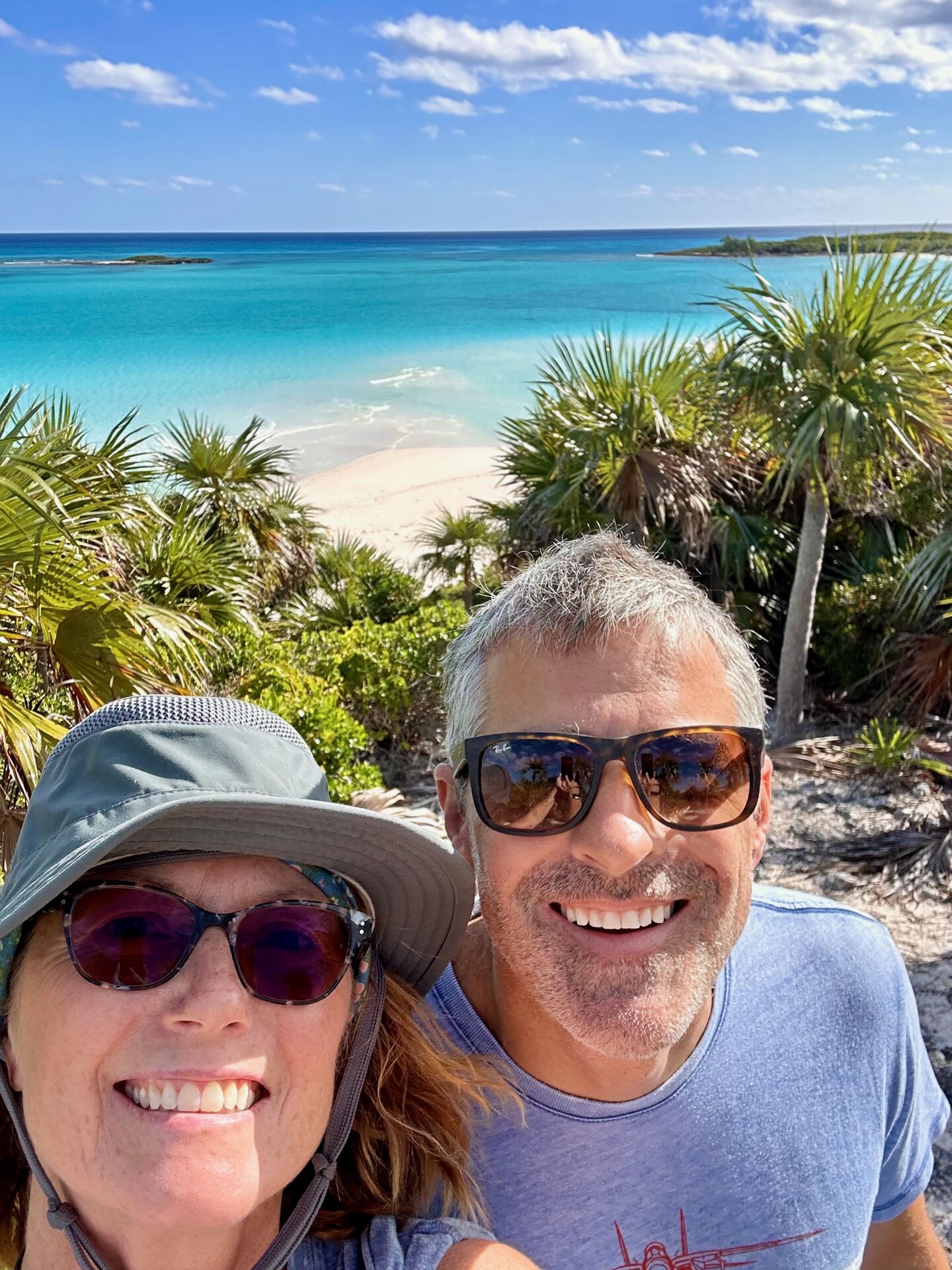 It didn't disappoint, maybe also because we were the only souls there, apart from a very friendly gecko.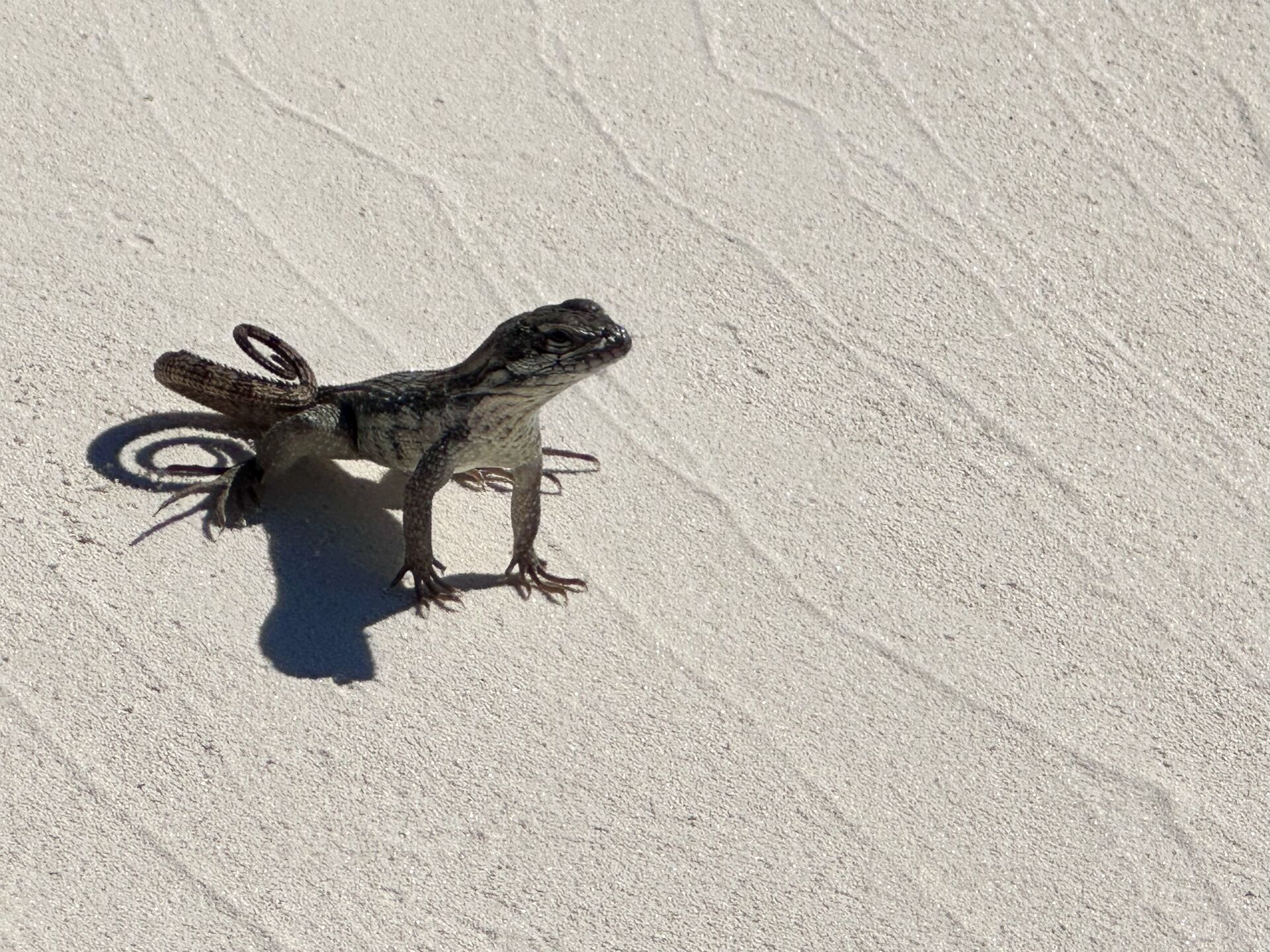 4. Warderick Wells:
The headquarters of The Exumas Land and Sea Park is in Warderick Wells. The marine park area starts just north of Shroud Cay and extends south as far as the northern end of Compass Cay. It was designated as a "no-take" marine park in 1986, and was the first of its kind in the wider Caribbean.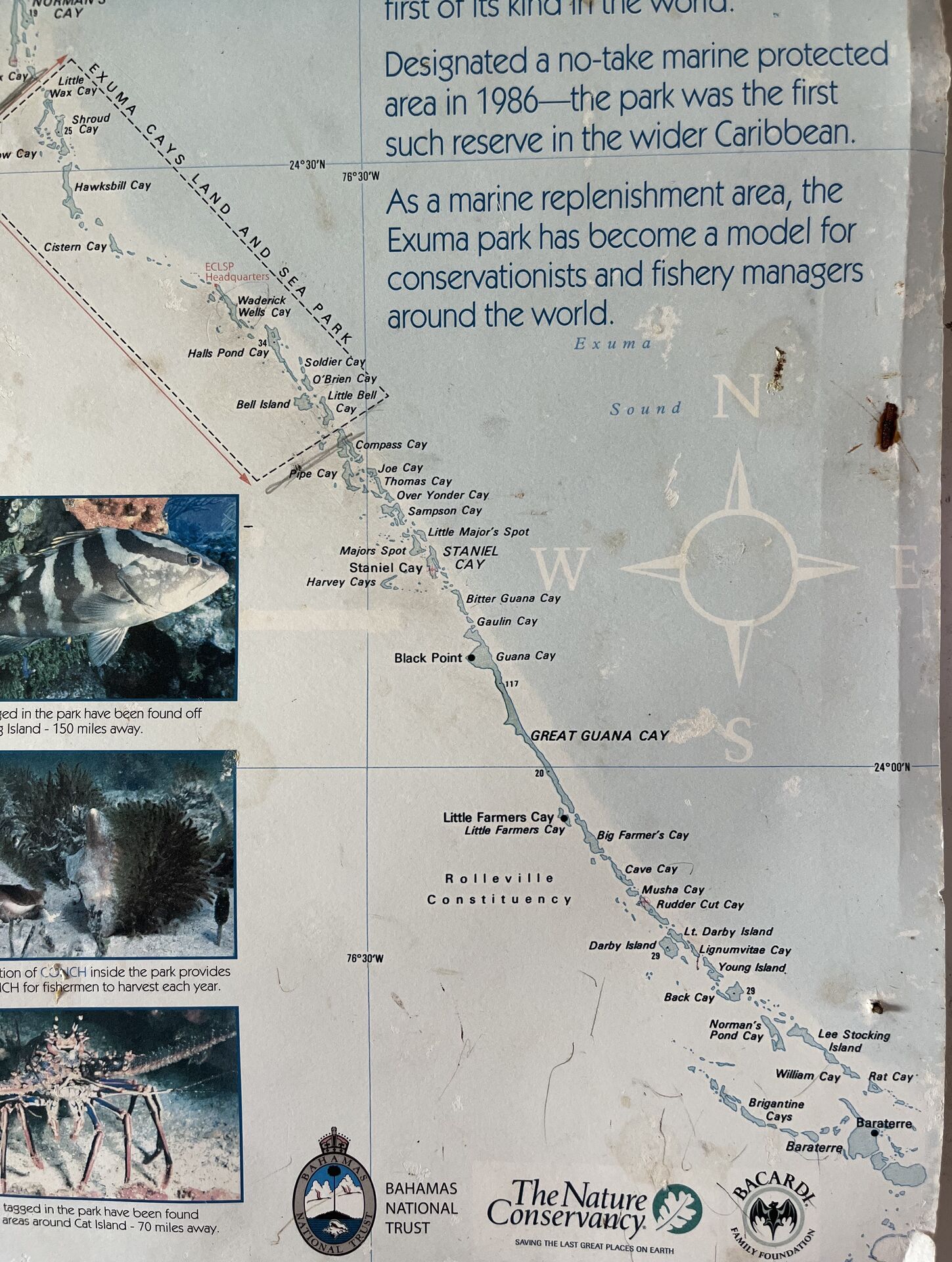 We popped Scout onto a mooring ball at the HQ and went for a hike around the island, enjoying the view from Boo Boo Hill and all of the lasting, recyclable reminders of previous cruisers.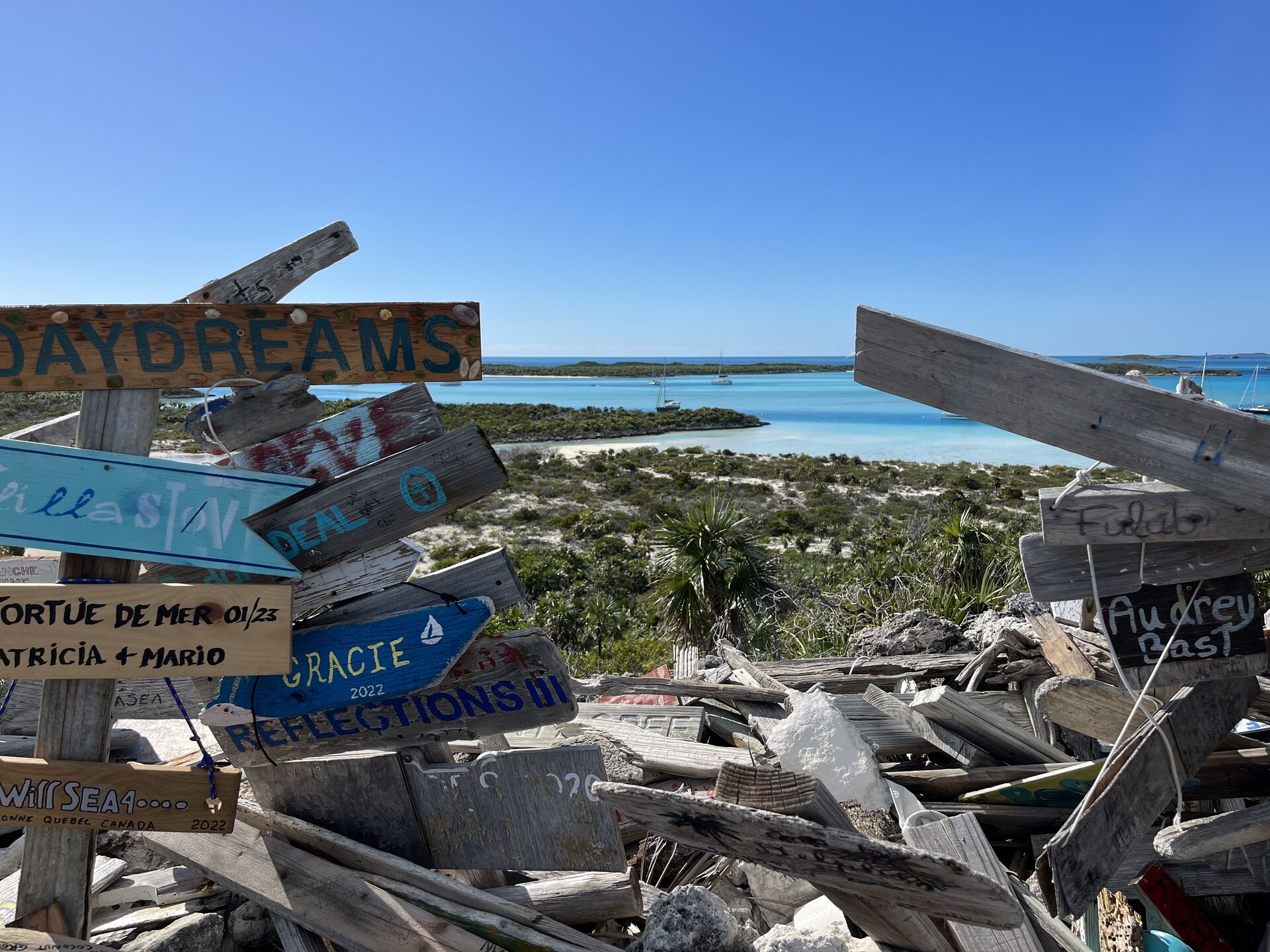 5. O'Brien Cay for the Aquarium
There did not appear to be any land-based opportunities here, but that's OK as the main reason for anchoring was for a snorkelling spectacle, aptly called The Aquarium. Before embarking on our snorkelling trip we checked our boat depth. Thank goodness for our centreboard and its shallow 3.75 ft draft with only 1/2 a foot to spare at low tide!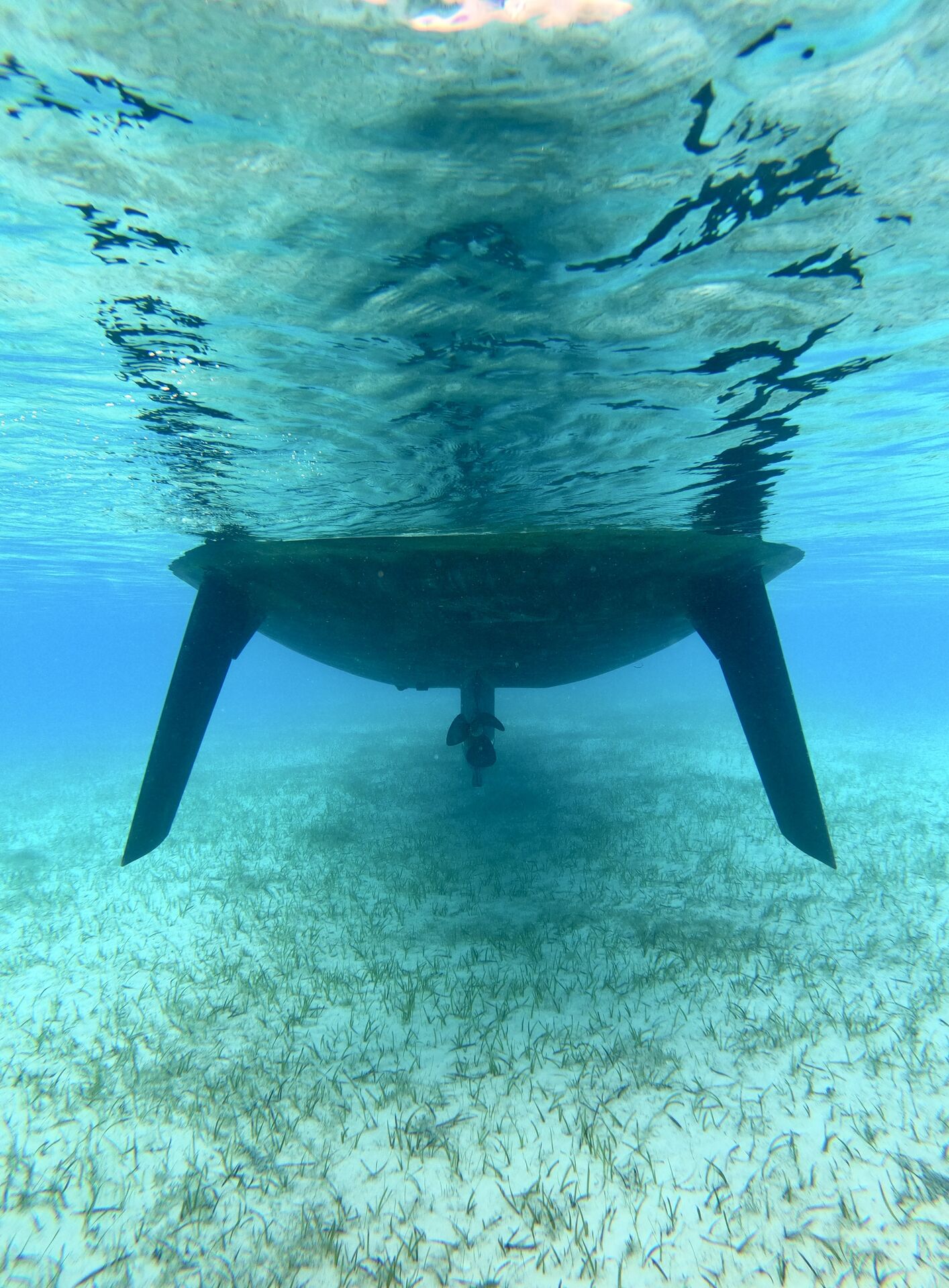 At The Aquarium, we'd forgotten to take our GoPro to immortalize the amazing underwater moment. Instead, we have a pic of our geared-up selves. Suffice to say, the underwater spectacle was incredible, with so many colorful fish in crystal-clear water.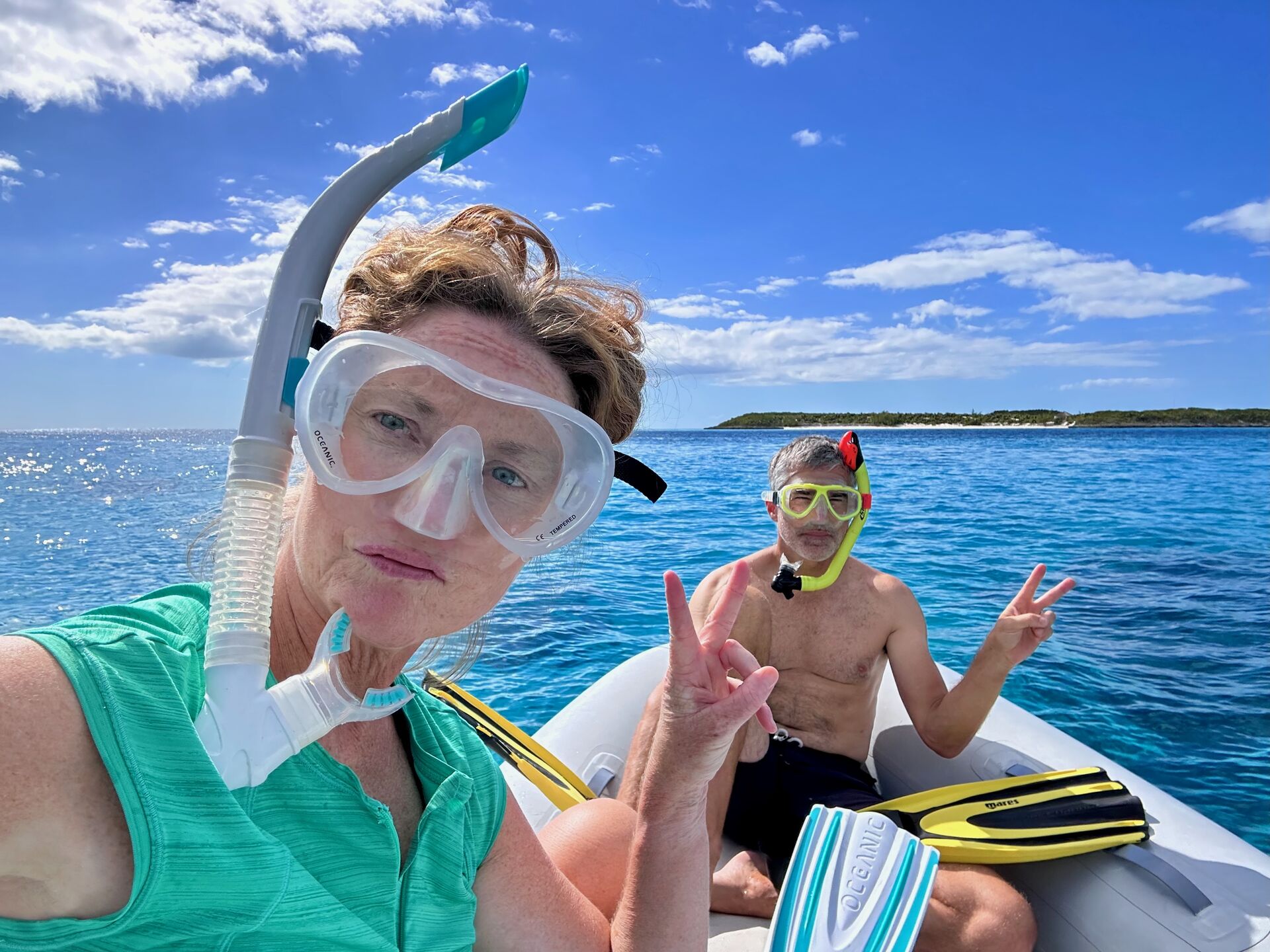 6. Staniel Cay:
Our galley fridge was looking decidedly bare so the small town on Staniel Cay and it's choice of grocery stores was perfect timing. Plus, we were salivating at the thought of the menu at the Staniel Cay Yacht Club restaurant.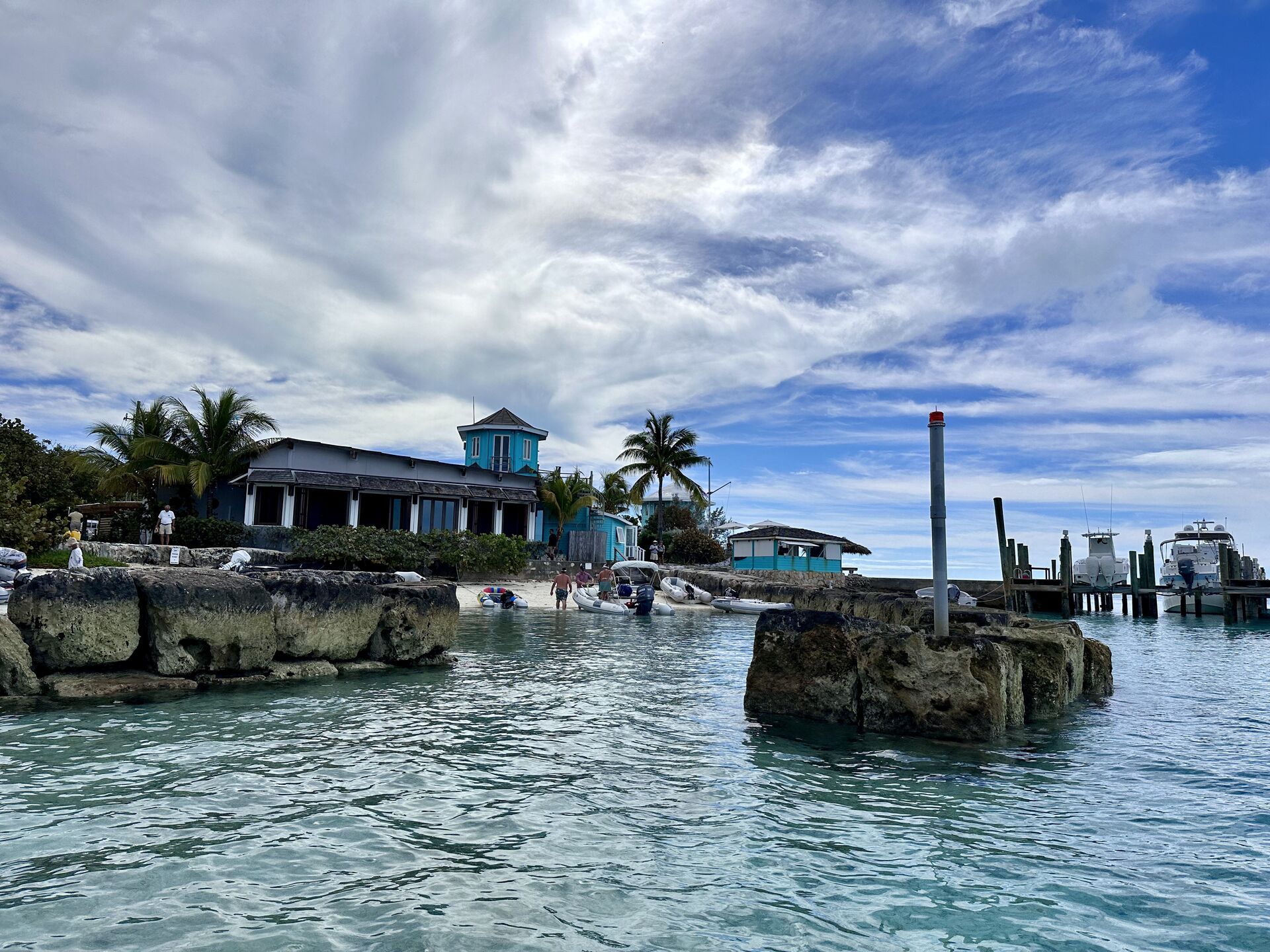 As well as reconnecting with the cruising vibe at the yacht club, we also wanted to check out the two main local attractions. The first was another snorkelling experience, this time at Thunderball Grotto where underwater scenes from the James Bond Movie were filmed.
The second attraction in the area were the original swimming pigs, which tourists can't seem to get enough, or so it seems. Jayne saw it as inspiration for another Salty Scout food short video, this time her pulled pork recipe. Check out the short video with the recipe here:
7. Bitter Guana Cay:
We went from swimming pigs to rock iguanas living happily in. their natural habitat on Bitter Guana Cay. One was well trained-enough to guard our dinghy while we went for a stroll.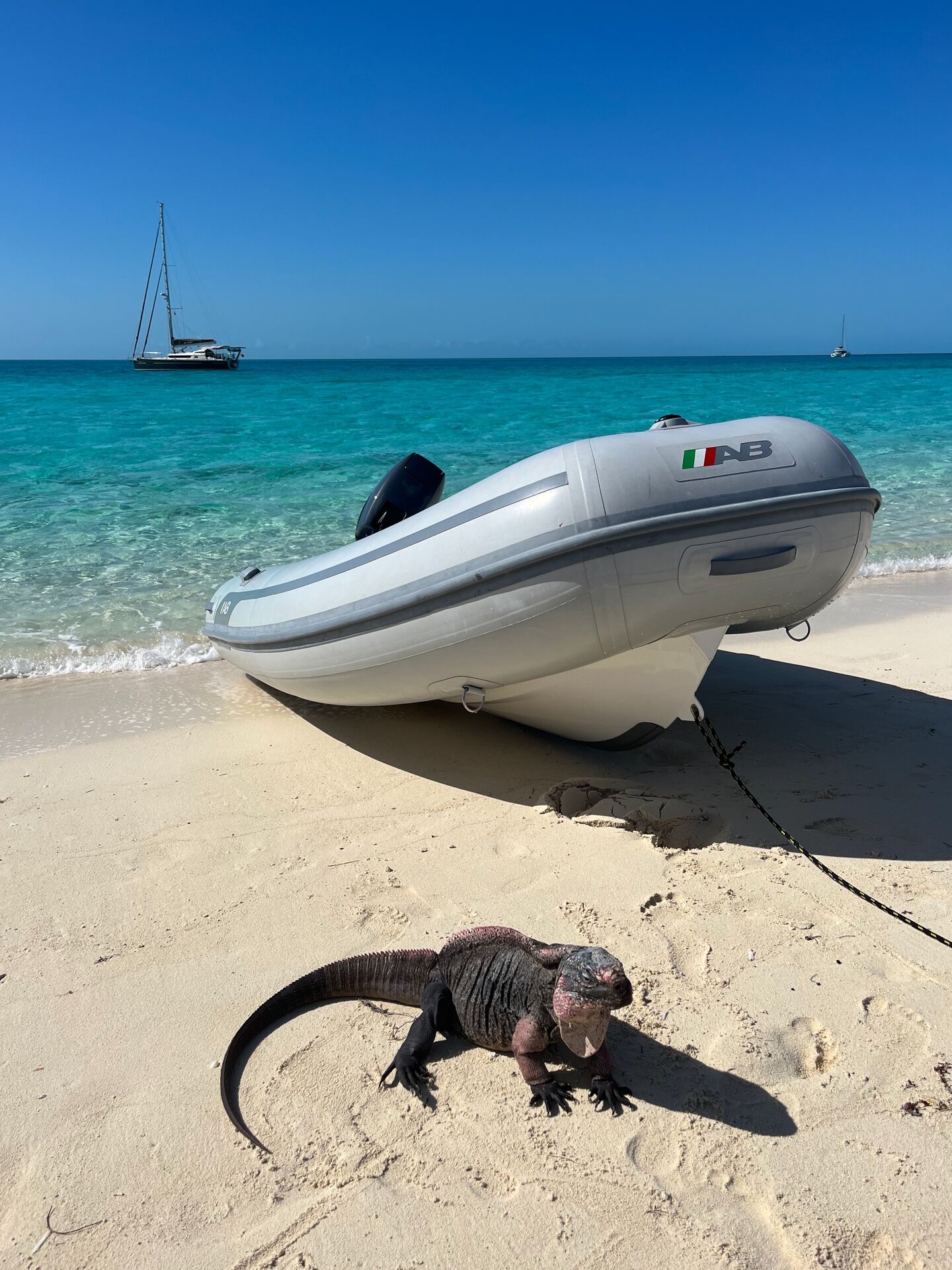 8. Black Point Harbour:
The small, friendly town of Black Point Harbour was a great opportunity to reconnect with everything land-based.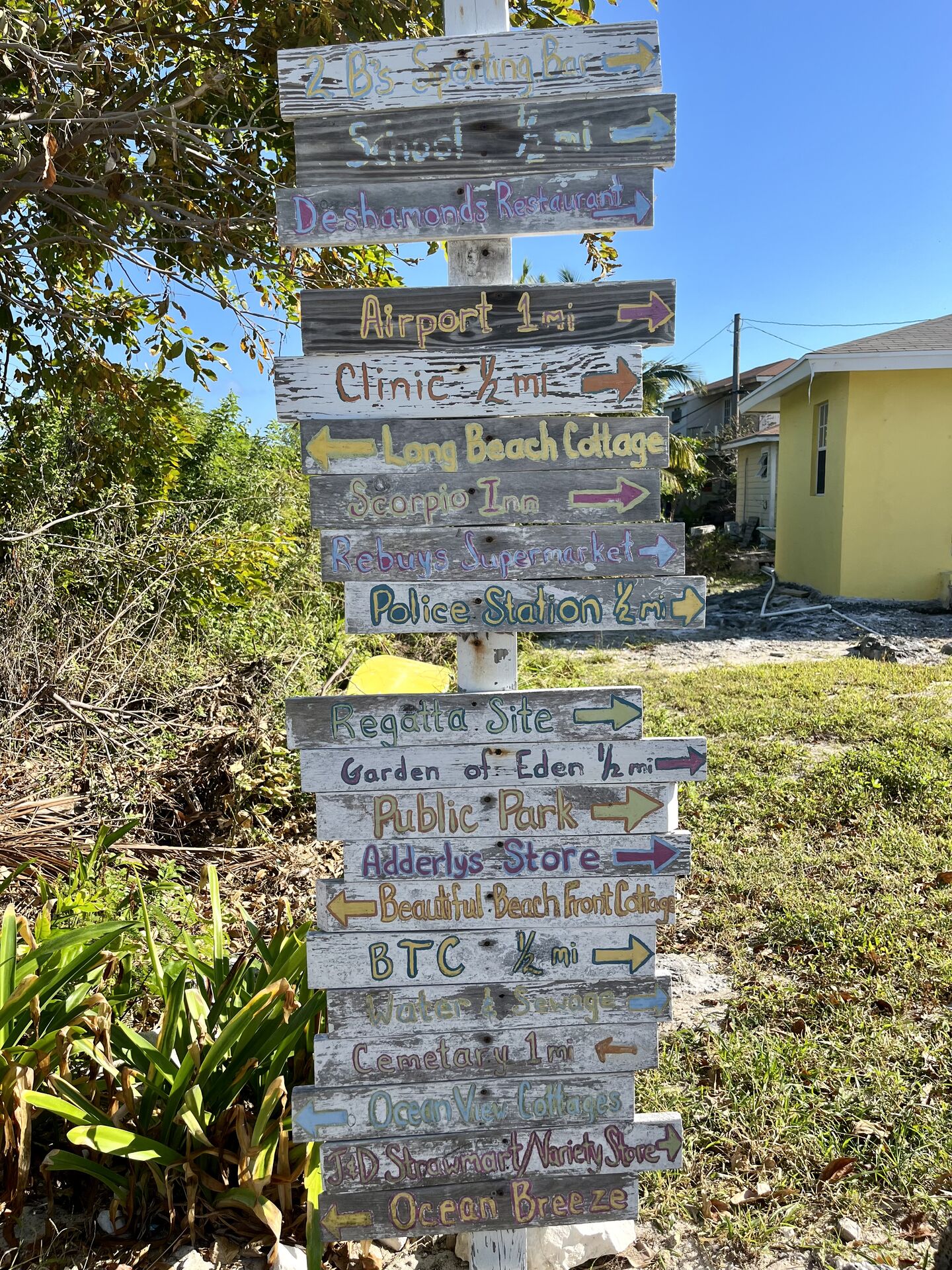 Even the sharks seemed friendly!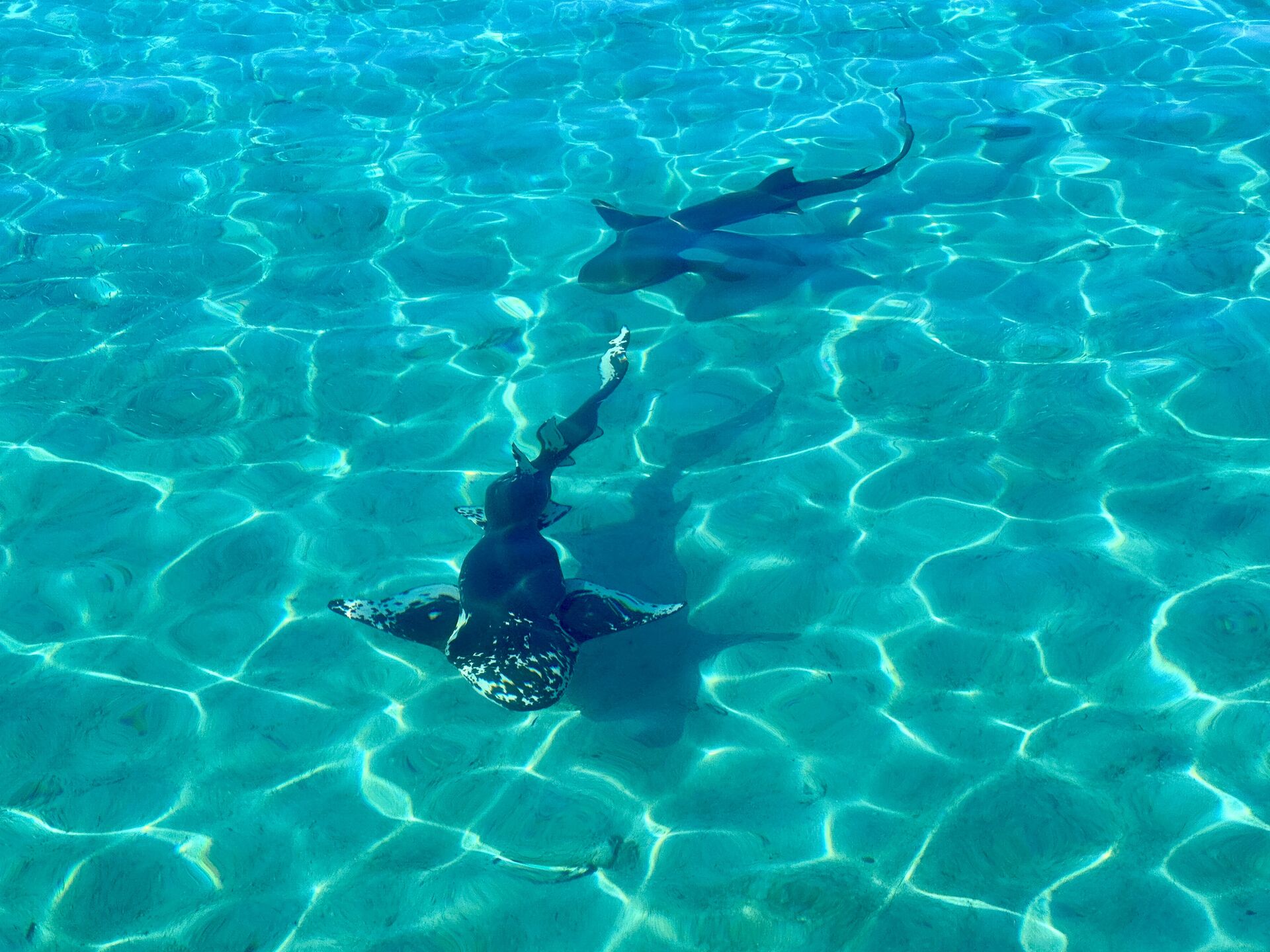 9. Darby Island
Darby Island anchorage was our base in which to search for the underwater "Musician" sculpture. It wasn't clear where the owner and local island resident and illusionista David Copperfield had positioned it. We finally found the location of the famous mermaid lounging over a grand piano, but the tide was high and there was too much chop to safely snorkel around it. The GoPro proved very useful in giving us a sneaky glimpse of the spectacle on this occasion.
10. Williams Cay
The anchorage at Williams Cay was very peaceful, delivering a decidedly settled nights sleep, hence one of the reasons why it's on our list. It was also very close to Leaf Cay for another iguana sightseeing opportunity.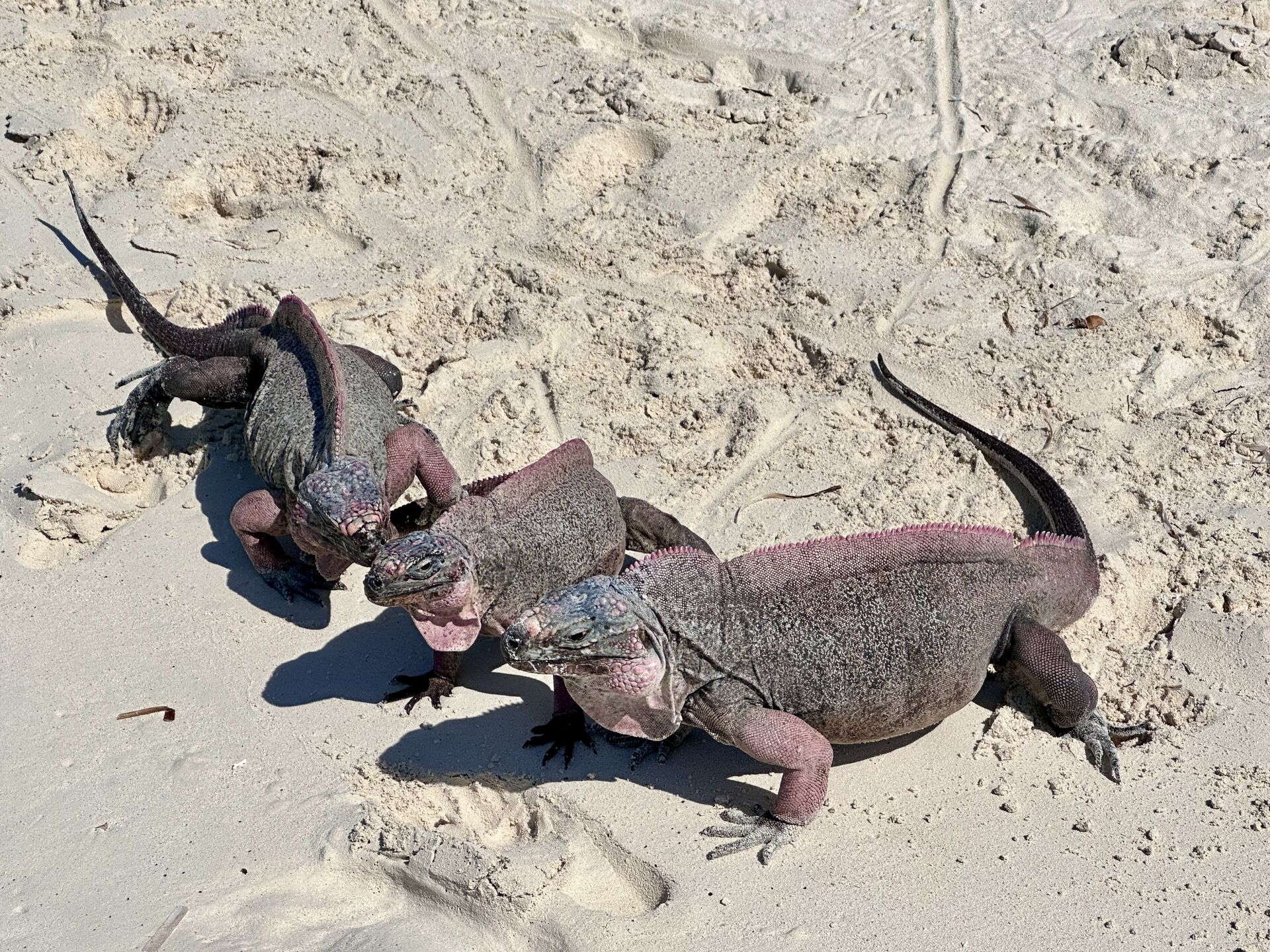 The other reason is the beach on the sound (east) side. A brief hike over the Cay revealed a beautiful, deserted, sandy stretch for snorkeling and generally chilling out.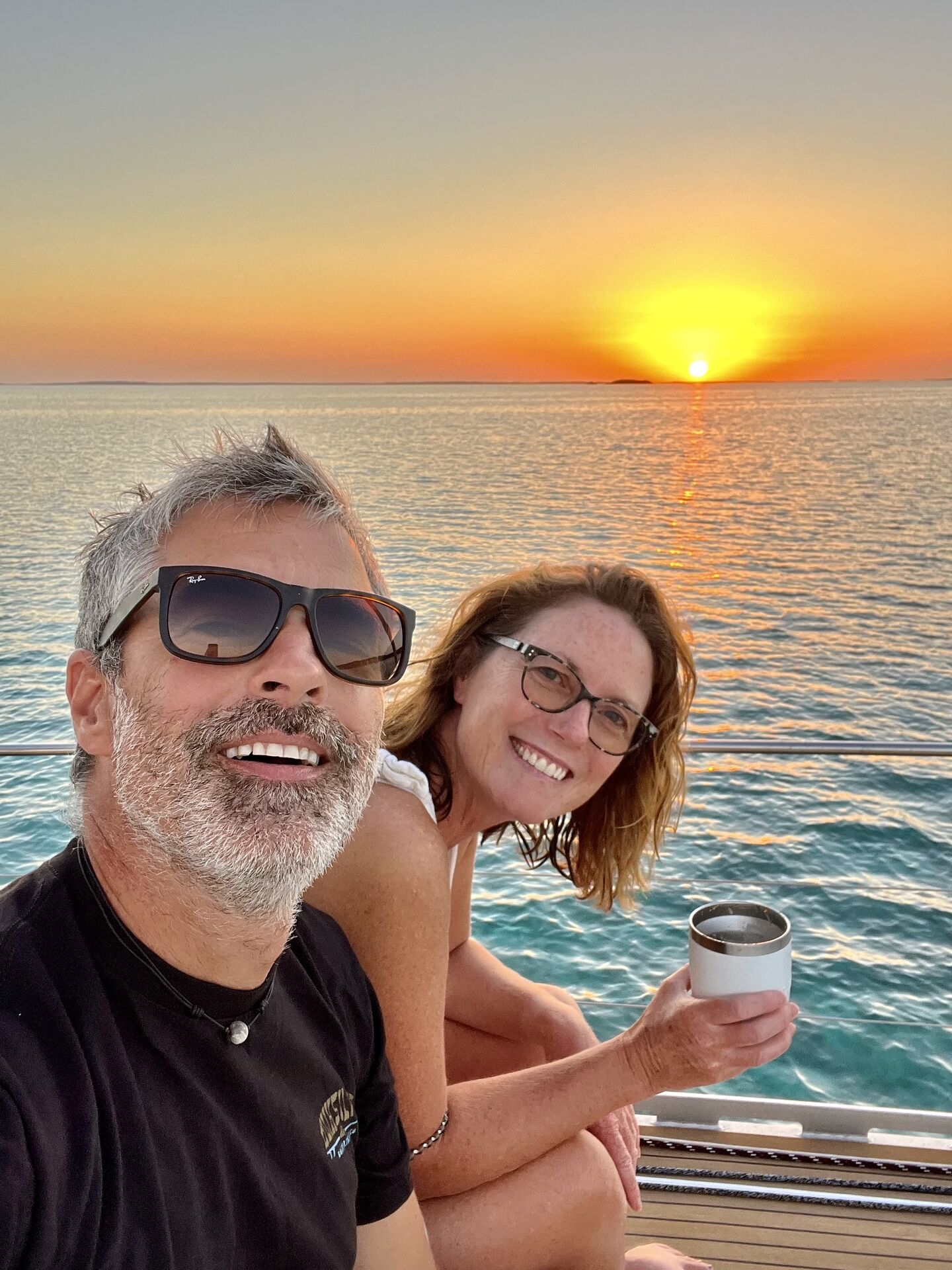 From William Cay we finalized our tour of The Exumas by heading south to George Town, and just in time too as some strong easterlys were forecasted for a few days. It was also a good opportunity to reprovision and do laundry ahead of the next and third stage of our Bahamas experience. We were to make our way south east towards the Turks and Caicos Islands - via the more remote and more bluewater "Out" Islands of The Bahamas.