Scout's Sea Trial & A Celebratory Local Cocktail
Warning - this post starts heavy on the sail-speak, but finishes light with a local, celebratory brew. As part of the handover of Scout, team Garcia is expected to test Scout's sailing performance with the many different sailing manoeuvres. On day three of our handover we tagged along with Garcia for the sea trial and combined it with our own test sail in the sailing playground outside of Cherbourg.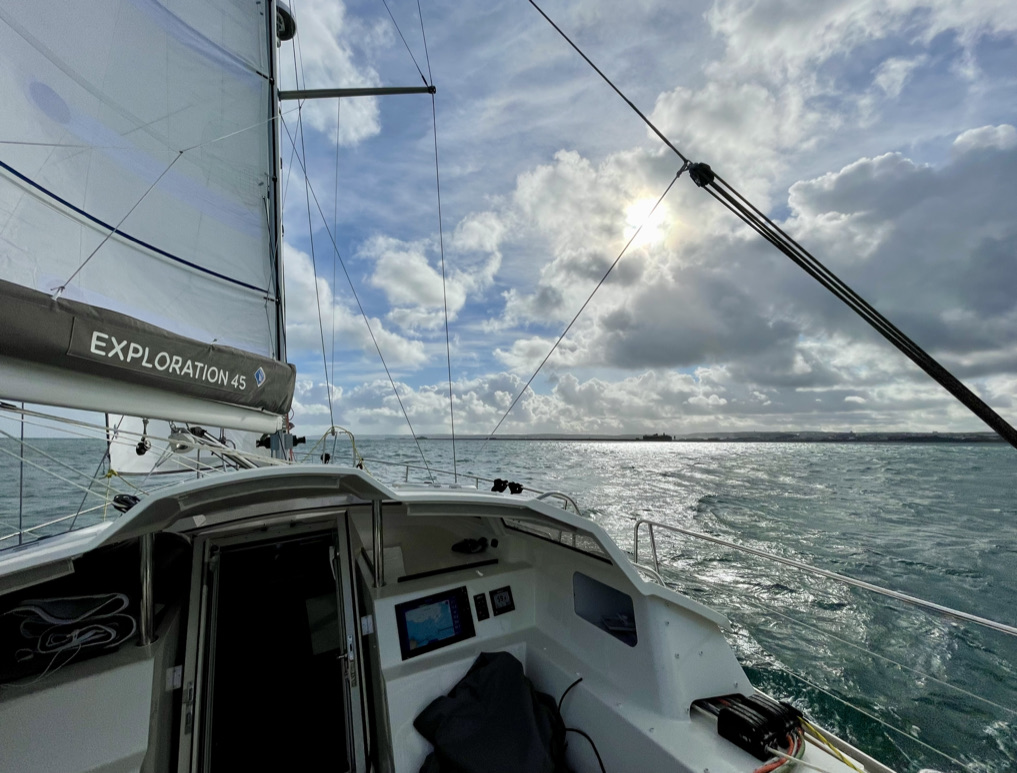 For a good visual on the area, check out this map on Wikipedia. An overview of our track on Navionics can be viewed below. For those who like to know the numbers, it was a 13 nautical mile trip, lasted about 2.5 hours and a top speed over ground of 9.4 knots (8-ish boat speed - thank you, current) and a southerly blow averaging 20-ish knots. Did I miss anything?!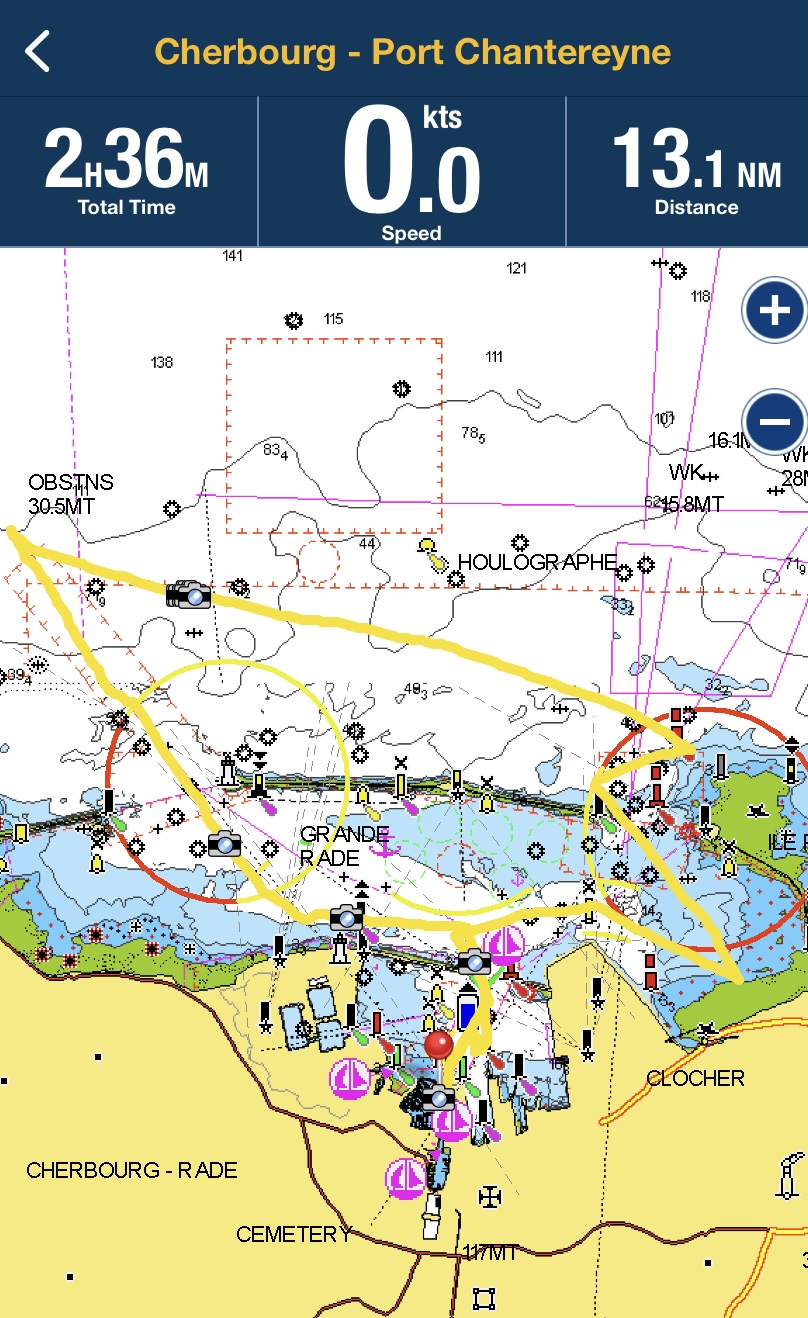 First off, we tested the ground tackle by anchoring just outside of Port Chantereyne on the south side of Petite Rade. Our sleek-looking Ultra anchor experienced its first dip in the sea for all of about two minutes. But it was long enough to check the helm chain counter was calibrated correctly (it wasn't), and for a 2:1 scope in about 20 feet-or-so of depth. Once we were clear of the Petit Rade entrance, and with a hoisted main and genoa, we headed west on a very comfortable beam reach. With the mainsail up we were able to play around with the German sheeting system (or whatever-it-is), by adding tension to the portside mainsheet. We're more used to a single mainsheet and traveller arrangement, so this is a new set-up for us.
After bearing away to the NW, we exited the Grande Rade with the Fort de l'Ouest to our starboard. The wind speed increased, so this provided a good opportunity to replace the genoa (or solent as some people call it) for the staysail. We tested the first and second reefing lines and tried out our running backstays while heading east. Once we were approaching the Fort de l'Est, we tacked to position ourselves back towards the port and adjusted our backstays and mainsheet.
I'm a big fan of the staysail, especially in heavier weather. We just need to remember this extra step of adjusting each of backstays by tensioning or easing depending on which tack we're on. As an example, if we're on a starboard tack we tension the windward starboard backstay to provide appropriate bend to the mast, while ensuring the leeward port backstay is eased. Simple! Suffice to say, all of the rigging functioned perfectly, and Scout behaved like a grade A student.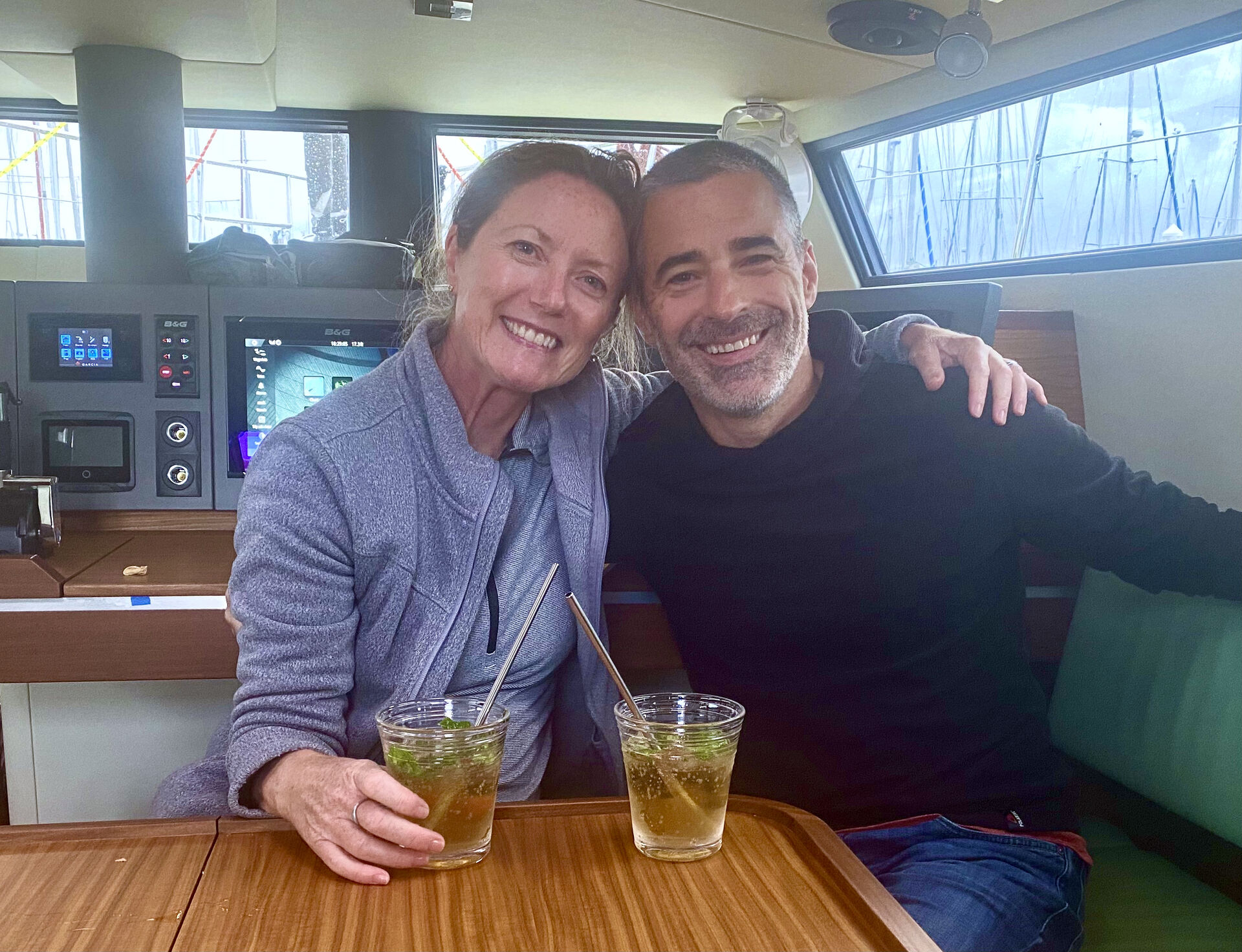 To celebrate our first sail we thought it only appropriate to concoct a cocktail using the local liquour called Calvados. It is distilled from apple cider and is quite potent if drunk on its own. For something a little more refreshing we opted for the apple mojito. We blended one part Calvados with two parts ginger ale, muddled some mint, added a splash of simple syrup, and served it all over some crushed ice and a wedge of lime. It hit the spot - a refreshing end to a great first sail.