Handover
After having been gently lowered into La Manche, it's time for Scout to get to know her new owners - us! In northern France's last few days of summer, we finally climb onboard, and start the lengthy handover process from the Garcia yard.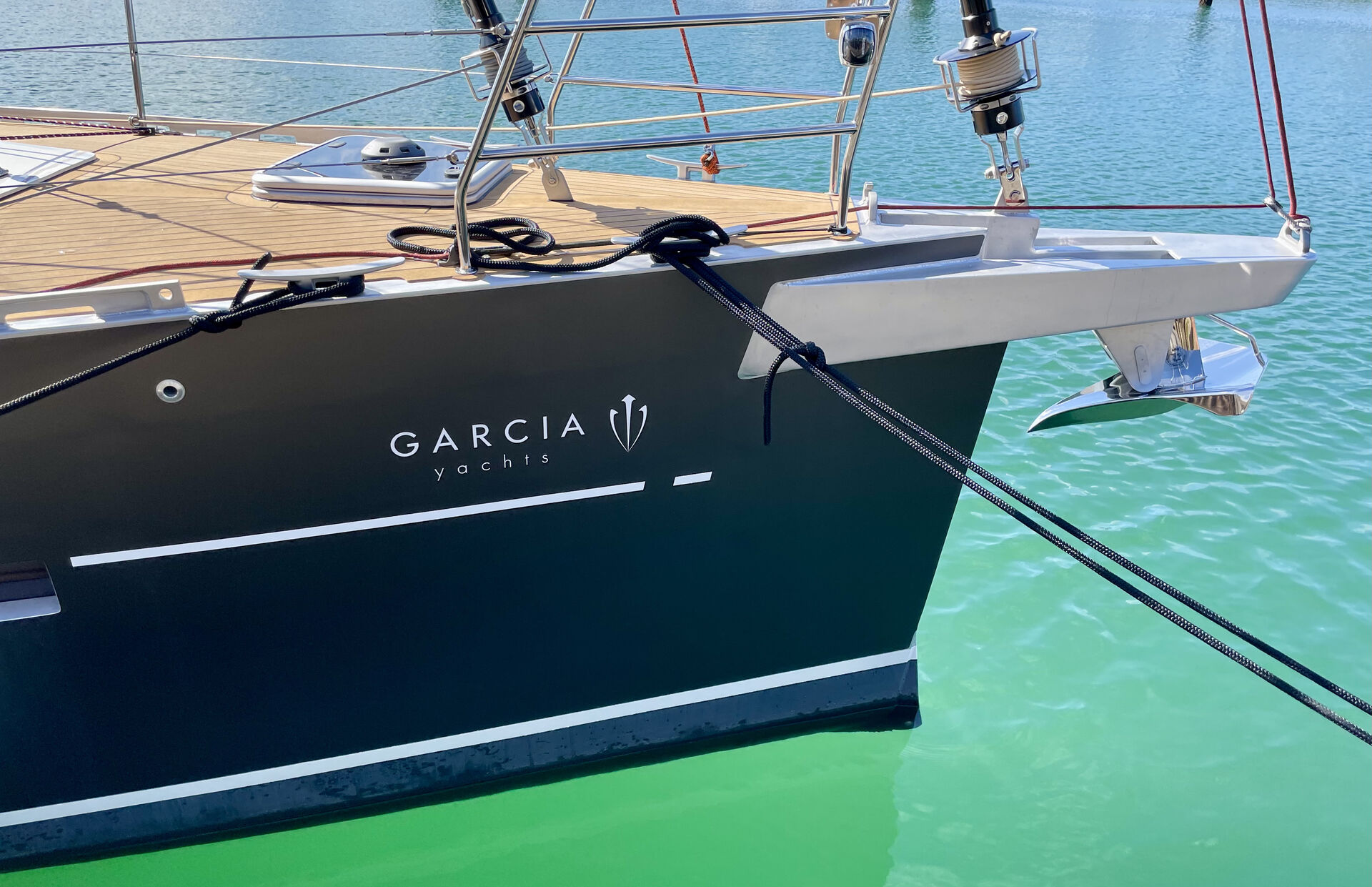 She's beautiful!
And also not finished. As well as becoming familiar with Scout and all her systems, this week is partly about chasing down the list of final things for the yard to finish. A few loose panels here, disconnected cables there, and items just… missing. Scout's name on the transom, for example!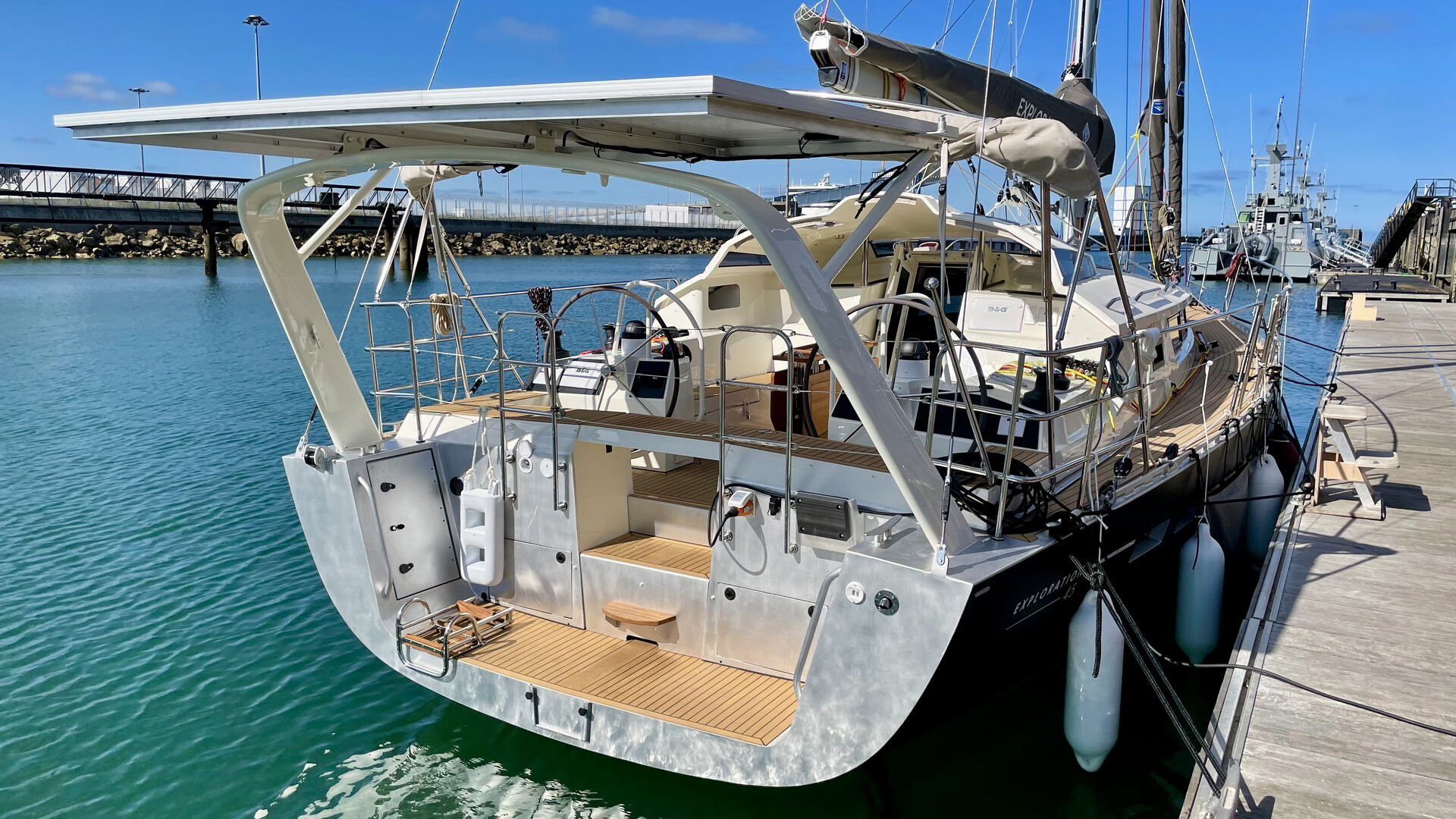 We're registered and proudly broadcasting our MMSI to the world, though, and you should be able to track Scout's whereabouts on any open AIS site.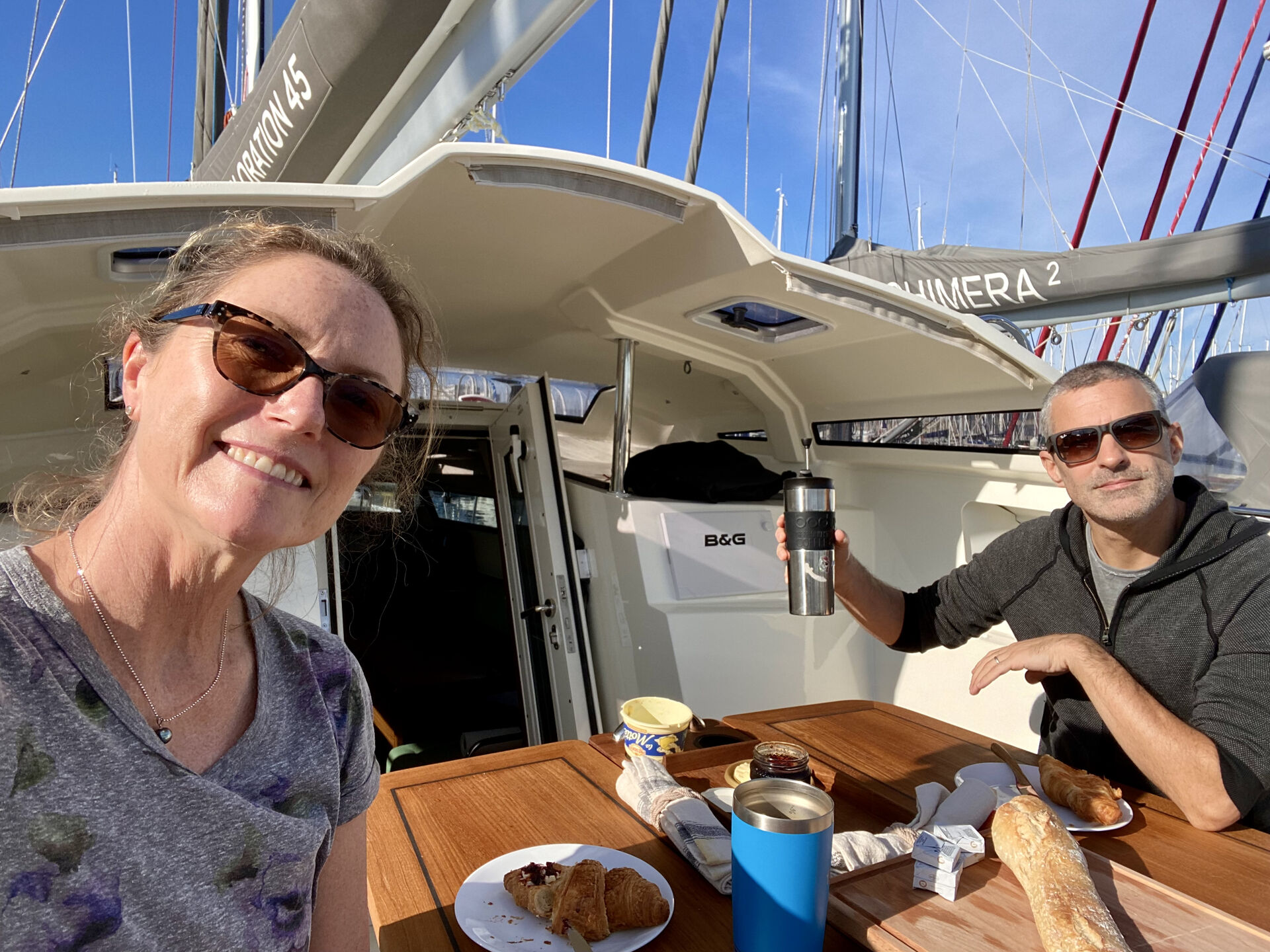 After a day spent on the dock by the yard, unfortunately Garcia discovered a problem with the engine transmission. Scout was briefly lifted out of the water again to have the local Volvo engineers come and switch it out. Then back in, and around the corner to Port Chantereyne in central Cherbourg.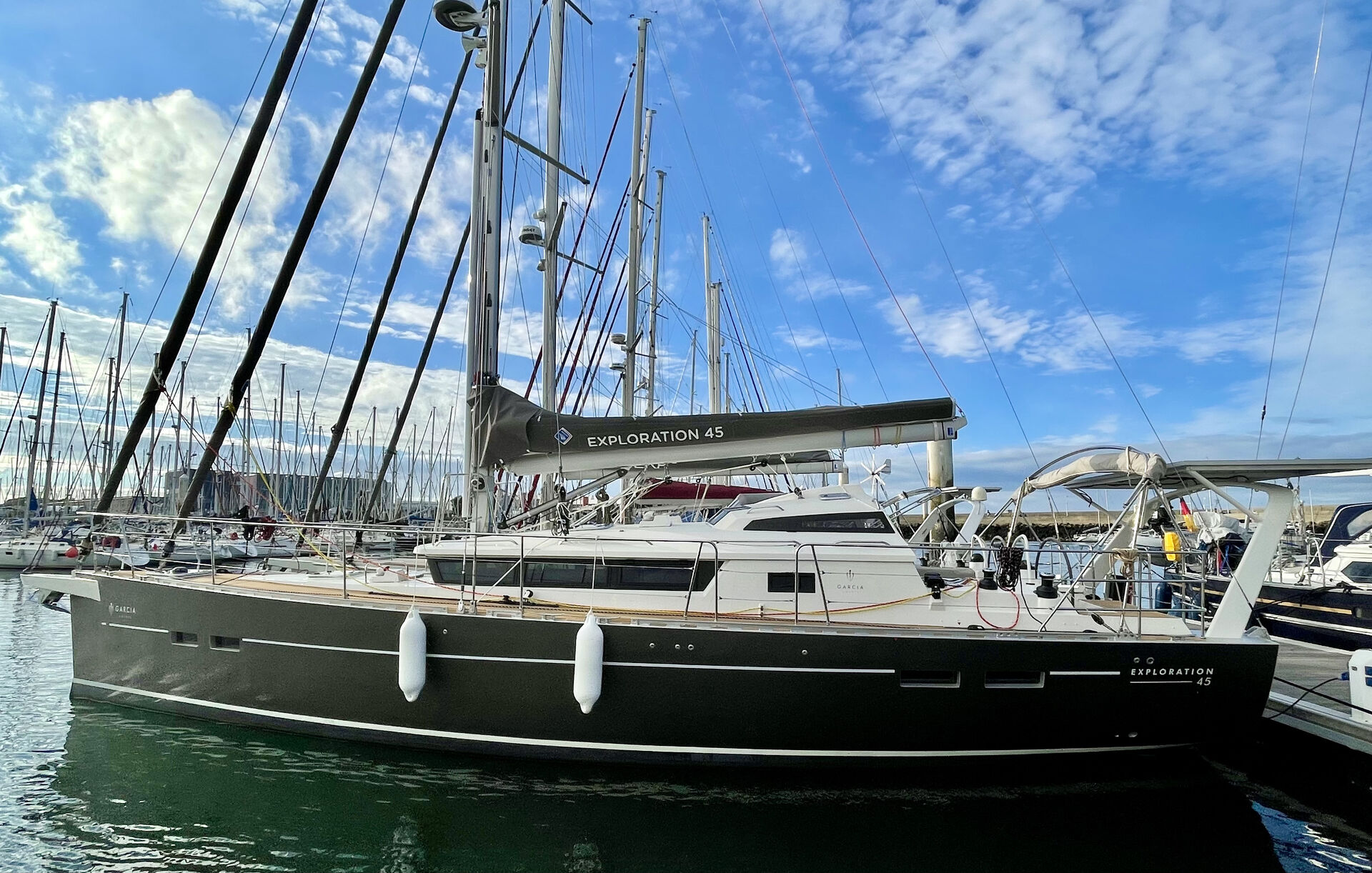 The standard fenders you can see here seem a little small so we're planning to add a few larger ones for crowded marinas like this one. These have branding though!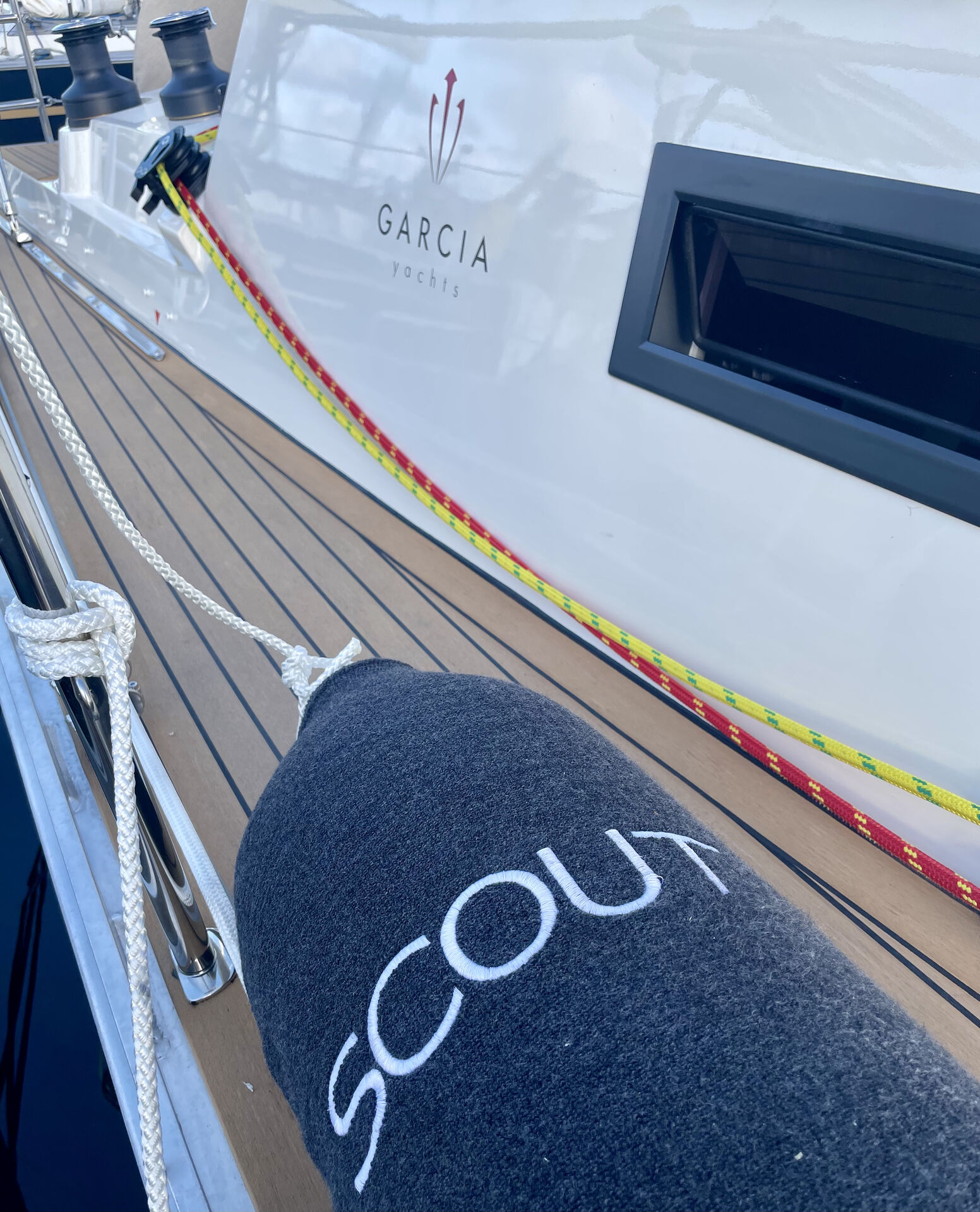 The lovely people at Garcia (notably before we gave them a long list of things to finish) also presented us with a bottle of the local poison, and the start of a week of sipping Calvados.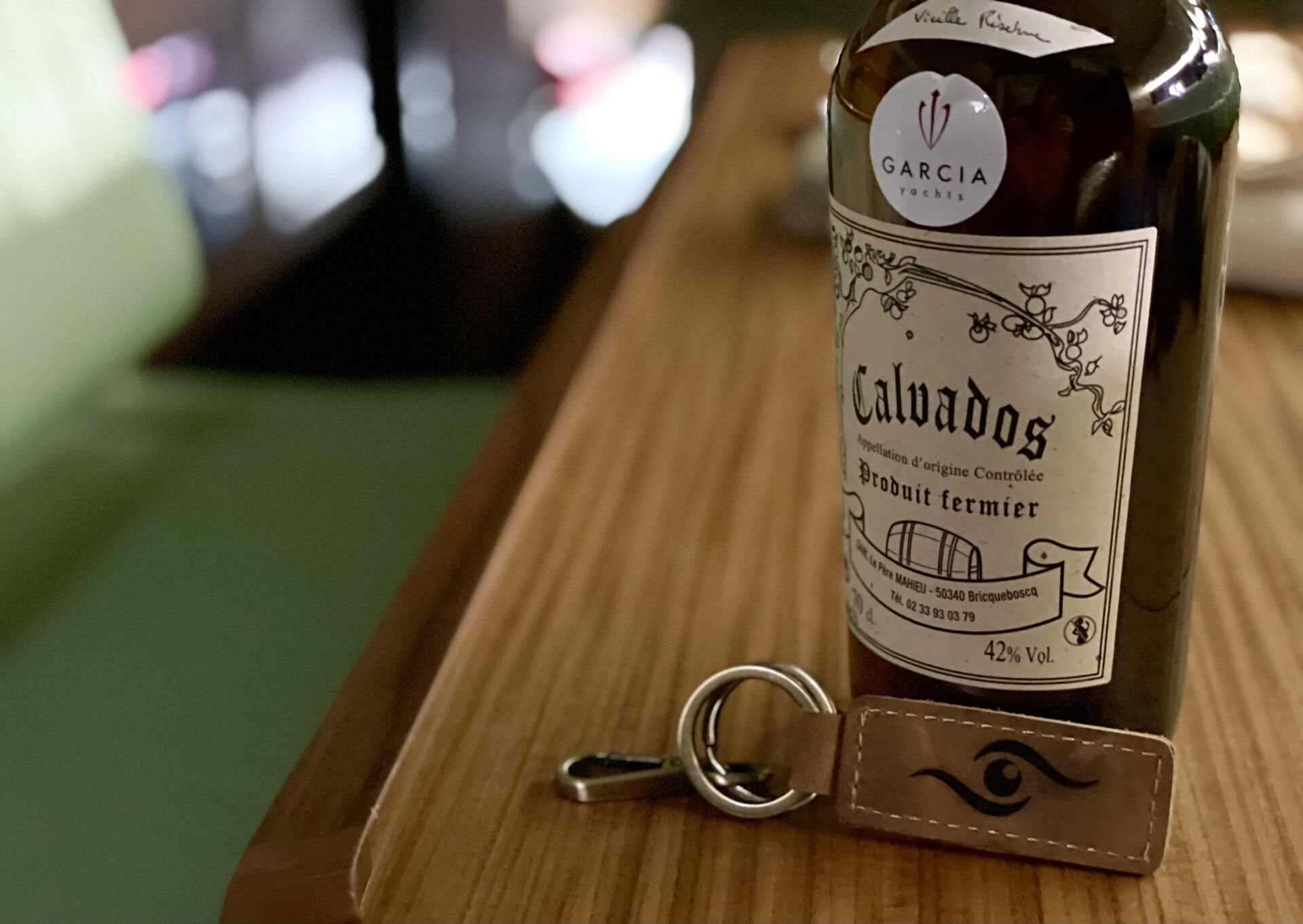 As you can see, we even had the branded key ring ready… and a little bubbly to wet Scout's forehead and to wish her fair winds.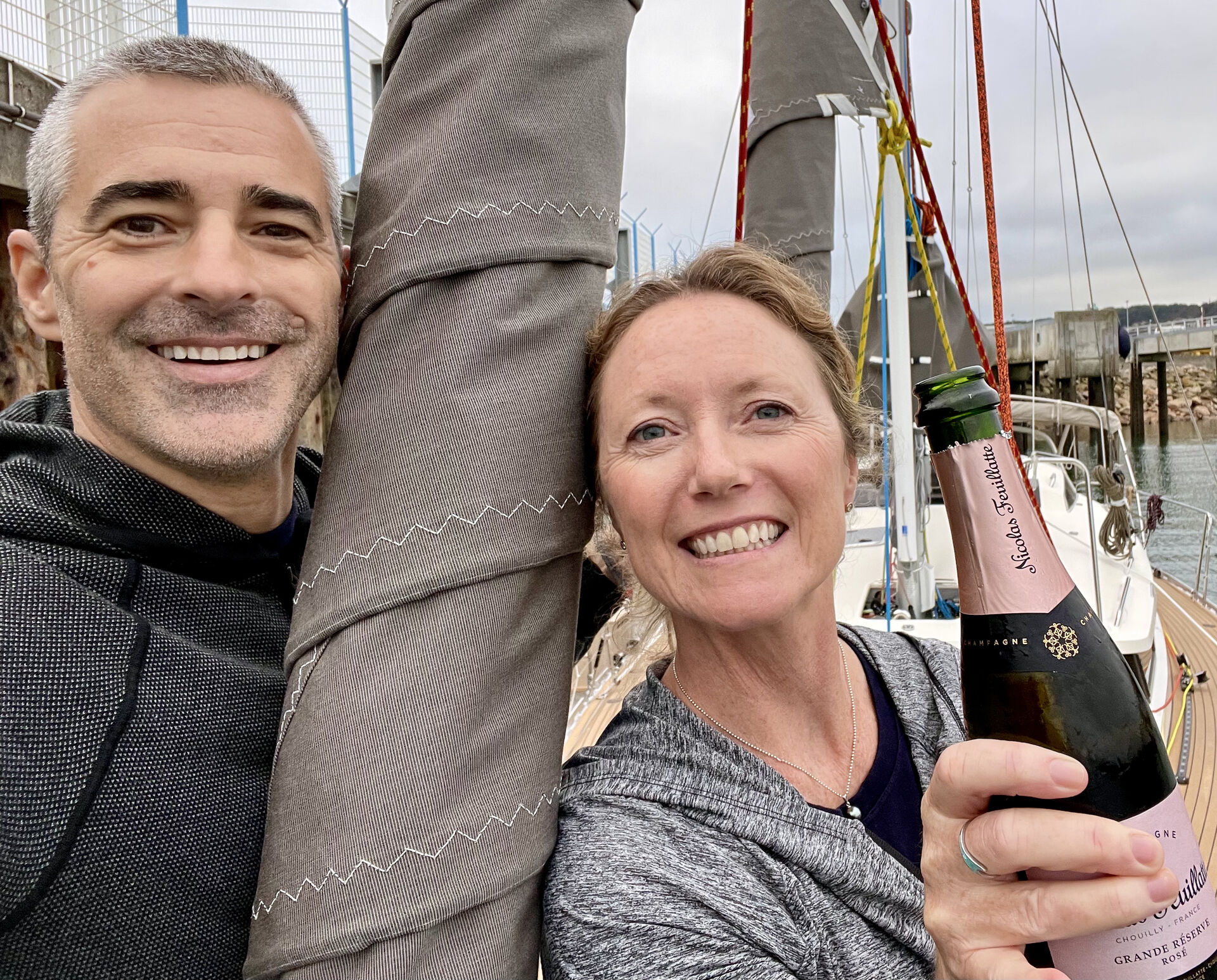 As a postscript, I should add that this was all a few days ago and those winds are significantly less than fair! I am writing this on Scout, with 40 knot winds gusting through her rigging and rain lashing her windows: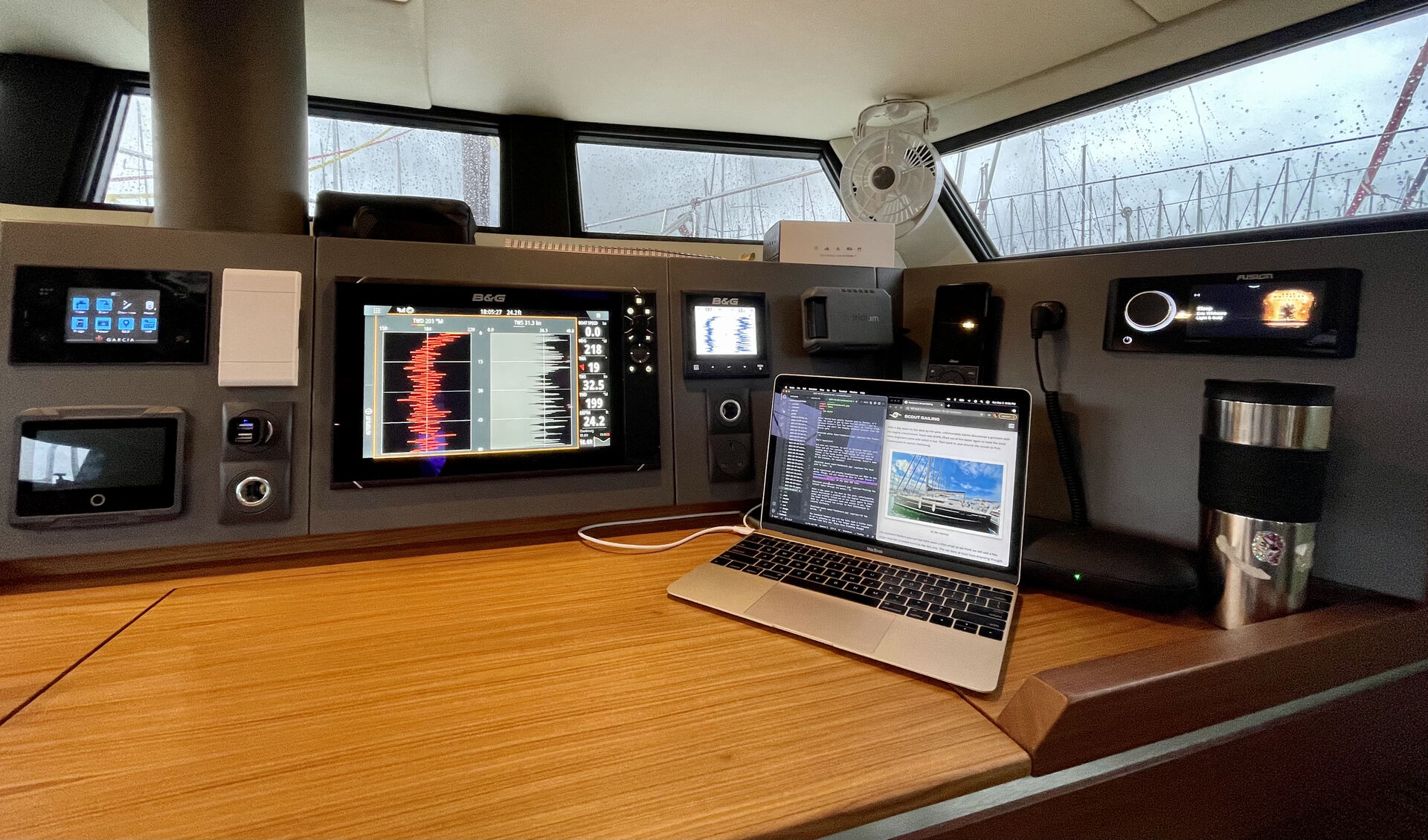 But our watertight and insulated new home is living up to her reputation so far, and keeping your correspondent very warm and cosy. (And thinking we should do a future blog post on all the gadgets and gizmos you can see there too!)
Our next post will cover Scout's maiden voyage under sail. See you then!