Scout gets her Saltwater Splash
I had a chance to settle into, and savour, the French lifestyle for a couple of days before the ultimate joie de vivre, namely the splashing of Scout. The symbolism of this was significant in that, what had initially been merely a dream-like vision some years ago, had — after careful planning — now become a reality. Scout will no doubt be hauled out and splashed many, many times throughout her life, but the first time is full of extra excitement and a little trepidation (a.k.a. any leaks…?).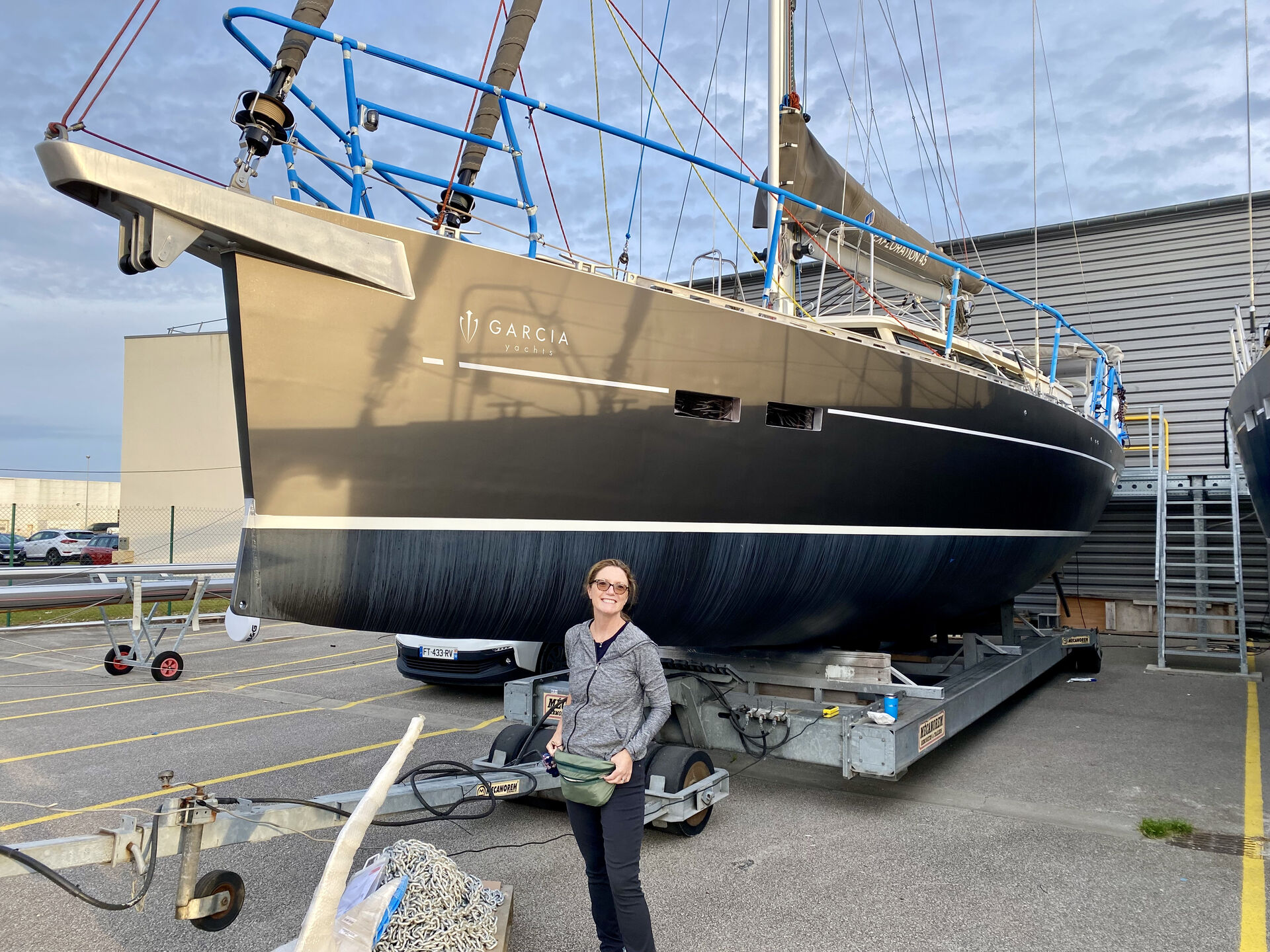 The whole Garcia 45 build and purchasing process was handled for us by the very professional team behind Swiftsure Yachts in the USA. Throughout the pandemic-phased build process, we were unable to visit the yard, but our Swiftsure man on the ground was able to keep us up-to-date on progress. "Mercredi" I was told after my Monday morning arrival on the ferry from Portsmouth, UK. That gave me two days to wander the streets of Cherbourg in search of history, cheese and baguettes. What's not to like?!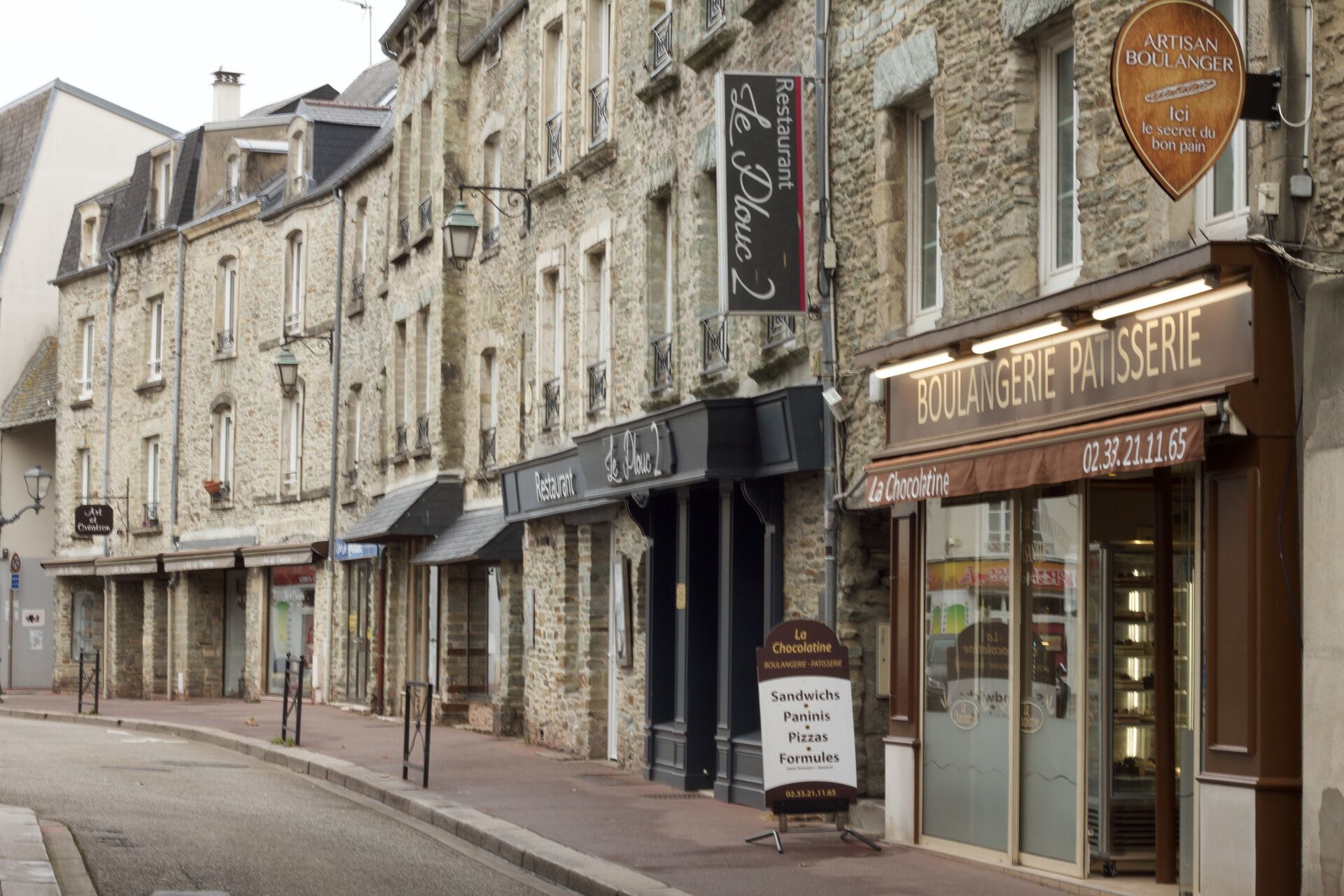 Mercredi at 9am arrived and the Garcia team were surprisingly prompt at shifting gears and towing Scout over to the travel lift crane. I should add at this point that Scout's interior was not quite finished, but she did have a working engine and was a sealed unit. The plan was for any final additions to be completed while in the water and at the dock in the coming few days.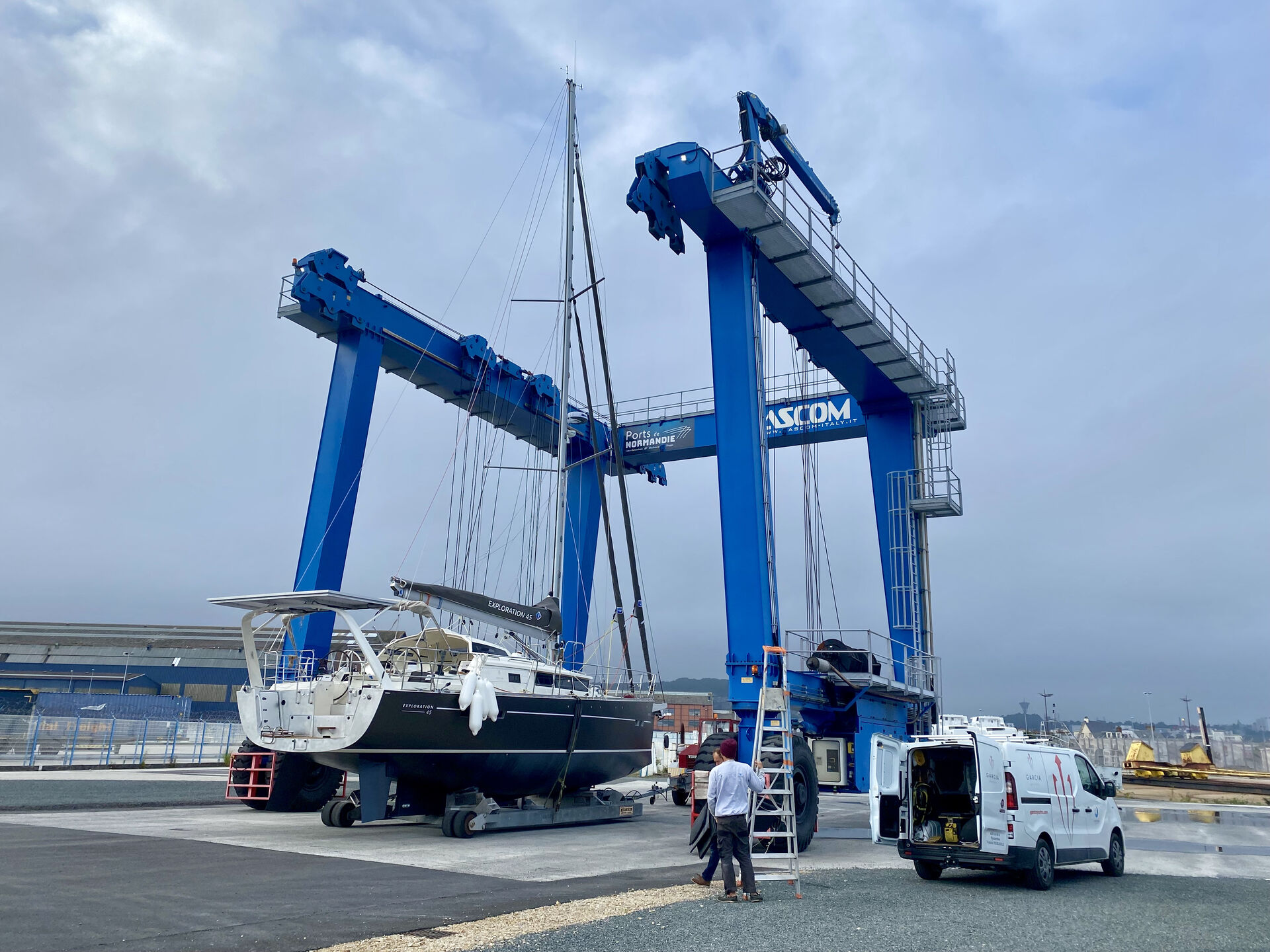 Once the travel lift straps were in position, Scout was lifted and the 9ft centreboard was lowered for final checks, as well as an opportunity to touch up the anti-fouling paint. The centreboard is a big feature for us and one of the main reasons we chose to go with the Garcia 45. The benefits of a centreboard are numerous, and once we start sailing it will become all too apparent what those are, and we'll write about it, I'm sure.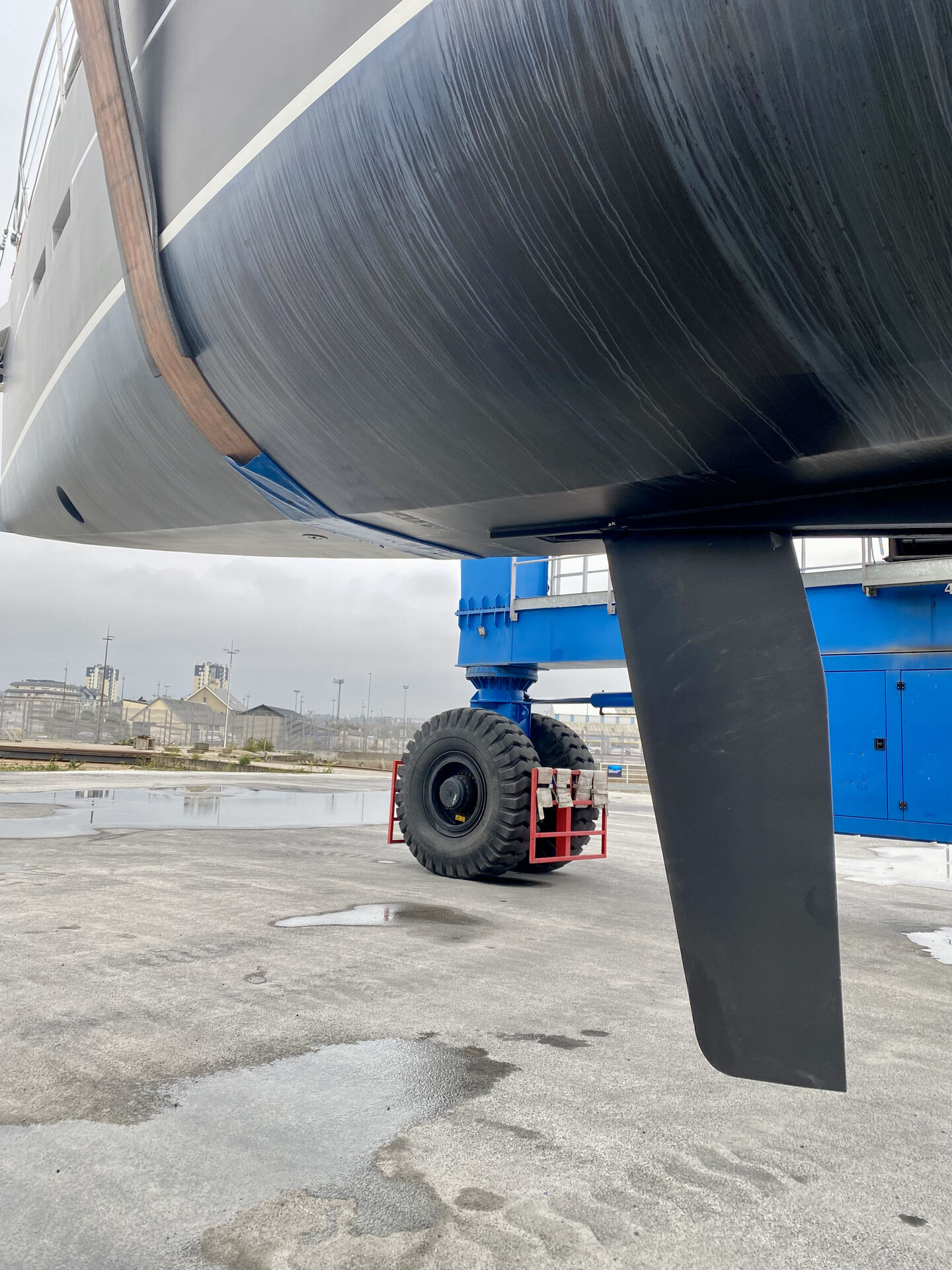 After the checks, the aluminium board was lifted back into its slot within the skeg. The travel lift then manoeuvred Scout over the water and she made her first and cautious descent into La Manche (a.k.a. The English Channel to some).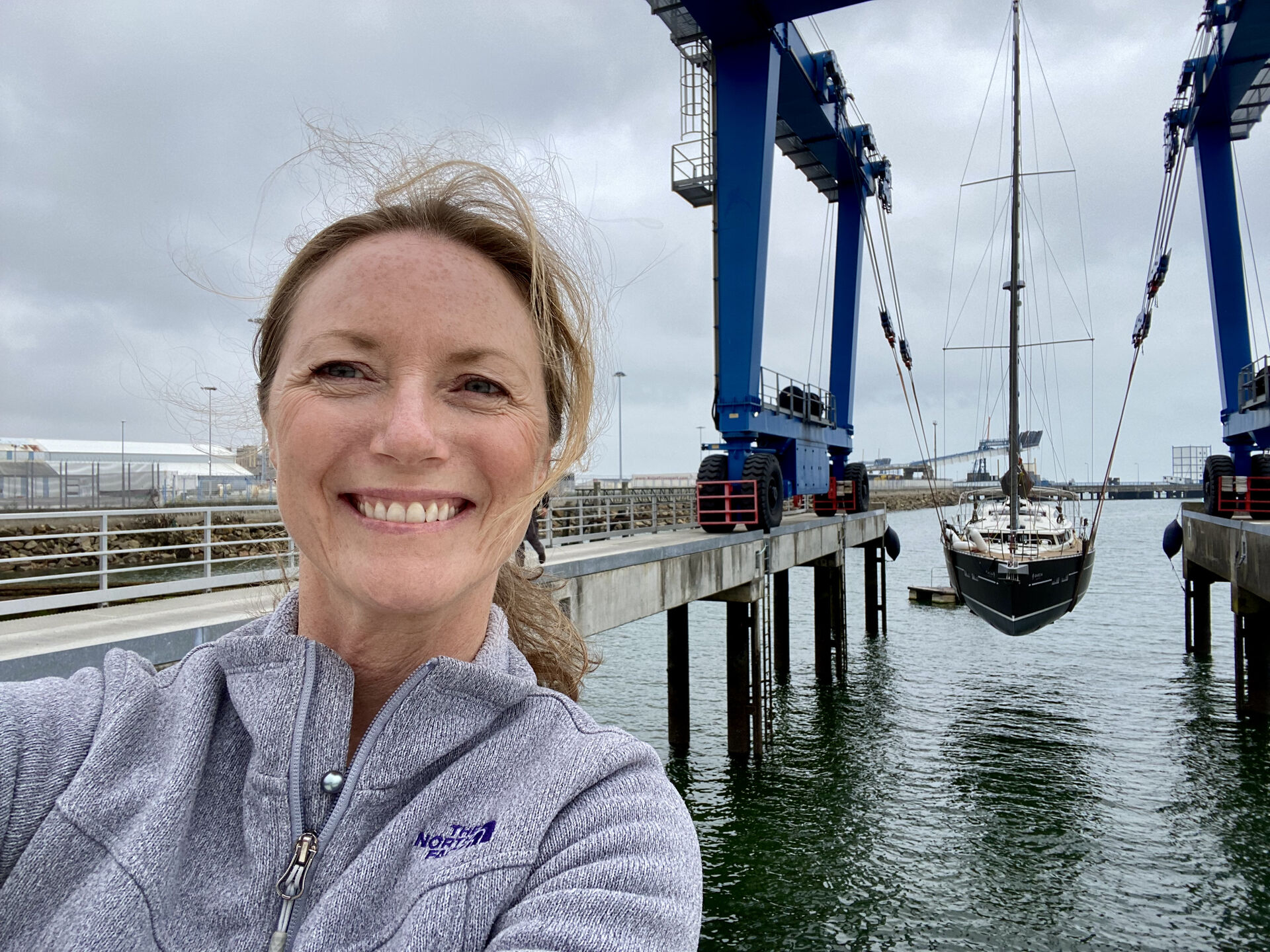 As the lift straps slackened, Scout was able to displace her own bouyant weight within the water. Hurrah!
She finally made her debut on the sailing stage for what we hope will be a long and safe adventure on the seven seas. I'll save the ceremonial boat christening and the obligatory champagne for when James joins me shortly, with a splash for Scout and the rest for us! To be continued.