Days Away
Scout is not quite finished, but we are now down to the last few steps of the build. She is due for her first swim in the English Channel in just over a week, and the race is on to complete the final fit and and finish.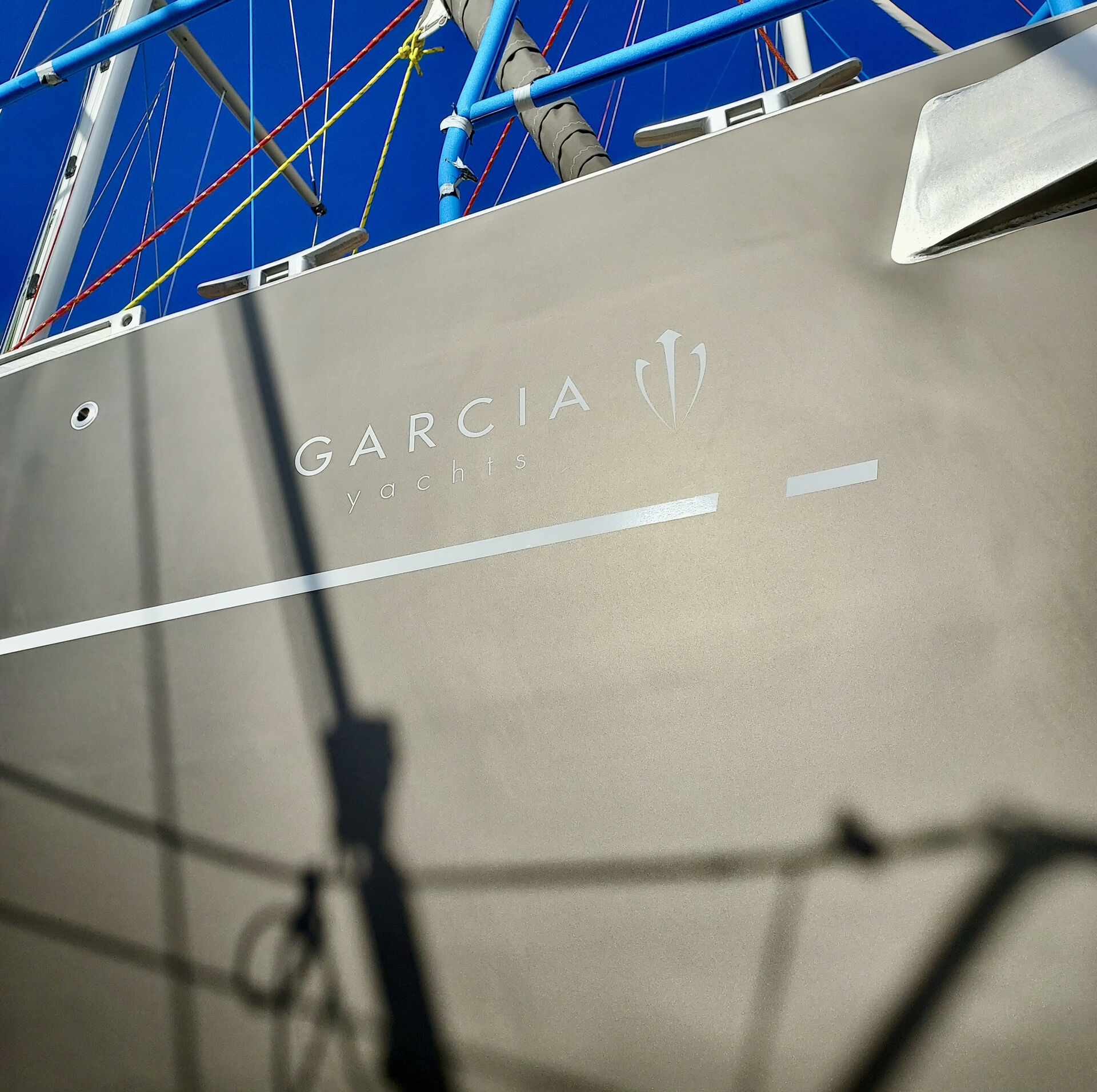 The exterior - namely the rigging and hull - seems 95% done, as far as we can tell, with all the sails and lines in place. The propellor hasn't been mounted yet, but the 'rope cutter' to protect it from getting entangled has been: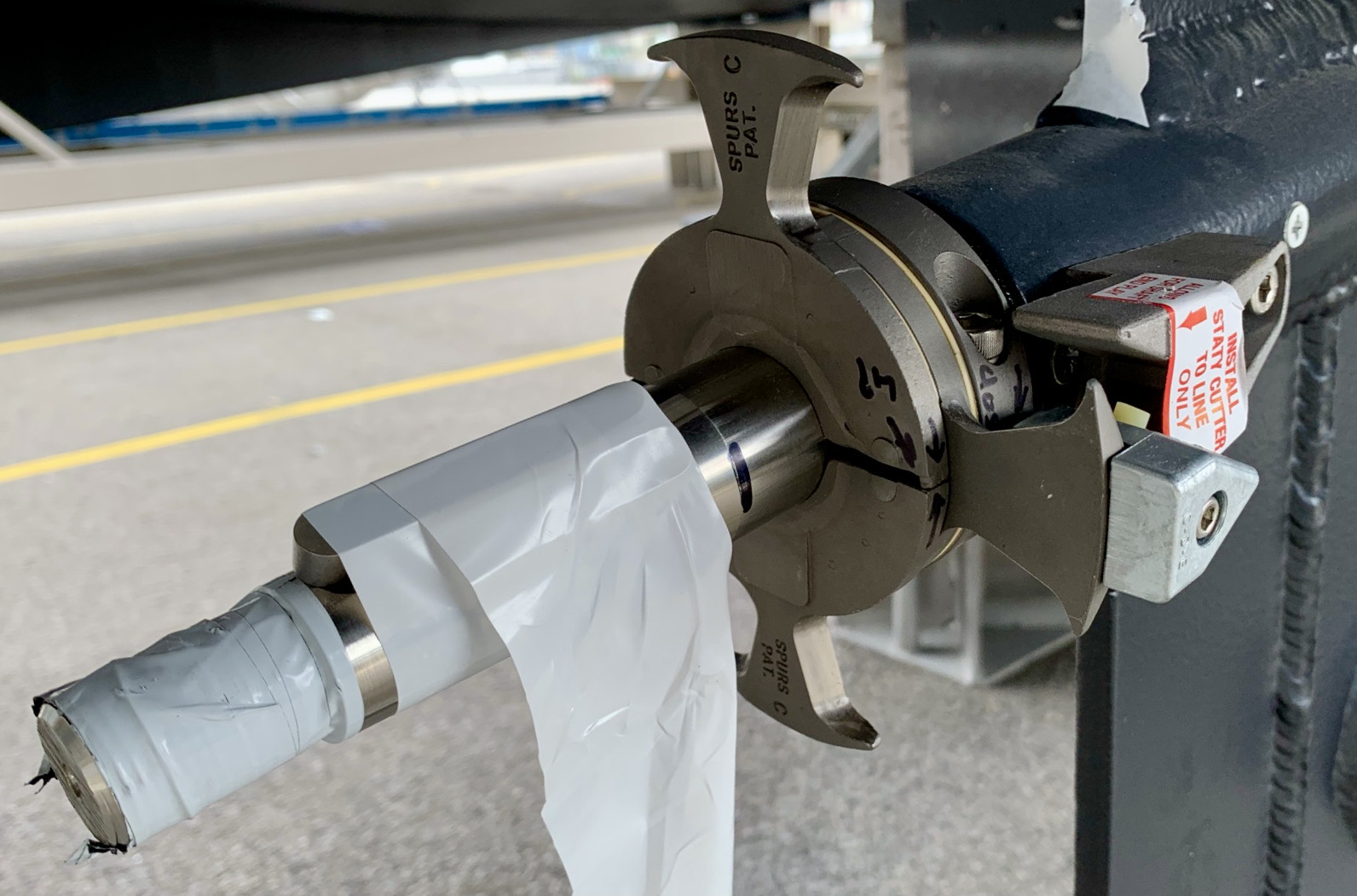 The cockpit is close to being done, and you can see all of the lines and winches are in place. The port side navigation systems and chartplotter are also installed, along with a traditional compass mounted behind each wheel.
There's one more panel to install at the helm, and the coupled navigation screens up at the watch station also haven't been wired up yet. The sail bag here is also temporary while we await the printing of the logo on the final one. It'll be a dark titanium color to match the foresails' trim and the hull wrap.
Oh, and no door. Not quite weatherproof yet!
Down inside, the main area of remaining work is the navigation station: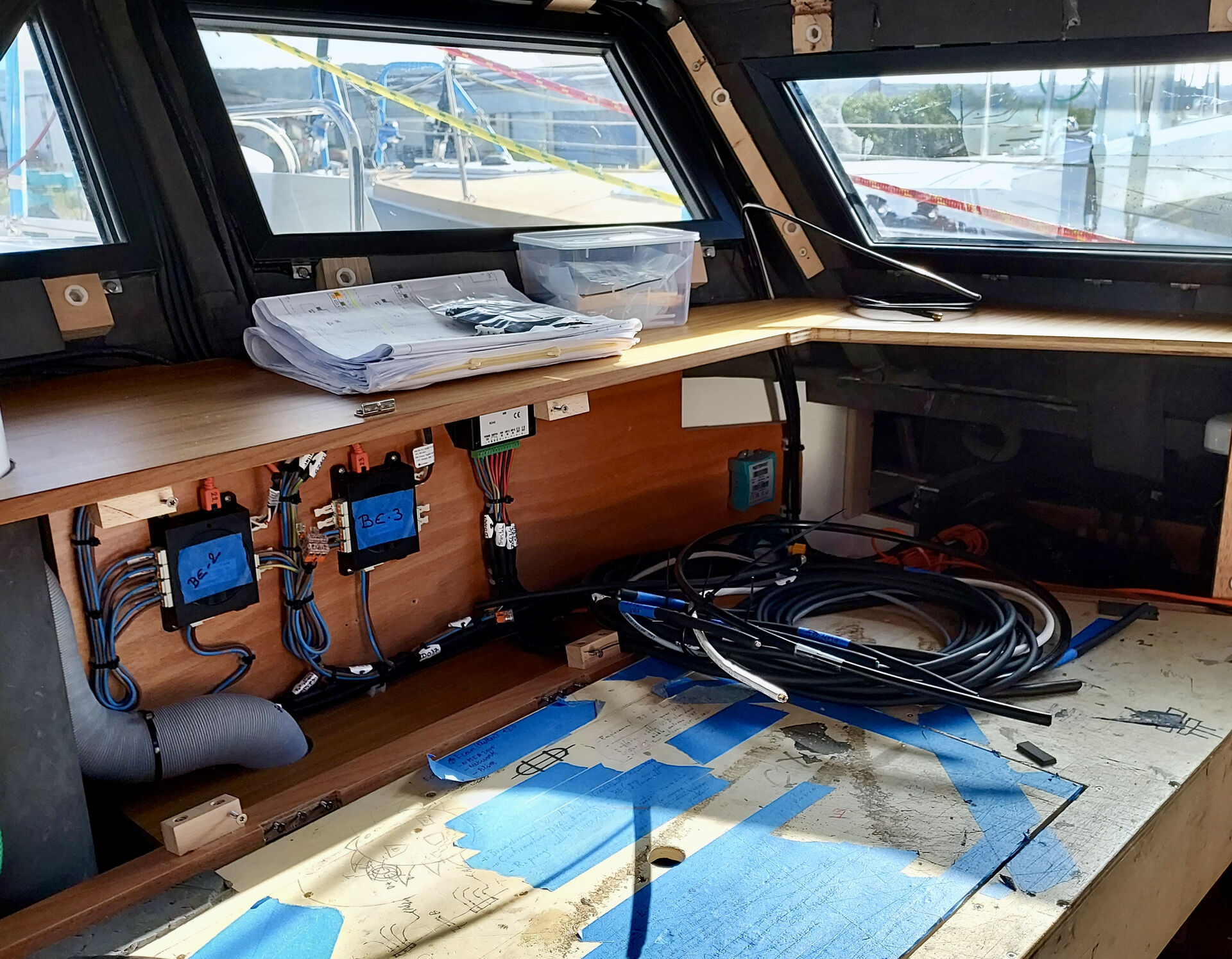 This console is where the third set of navigation panels will be, along with the communication systems. Once the final wiring is in place, there will be a padded wall covering around the window frames too.
In theory, Scout can 'splash' in Cherbourg in about ten days. In the meantime, we're off to find some champagne to help welcome her to her new marine environment on that momentous day!