Scout has Skin (and more)
Today was a big build milestone for Scout. She finally made an external appearance in readiness for the stepping of the mast, and was dressed for the part, too.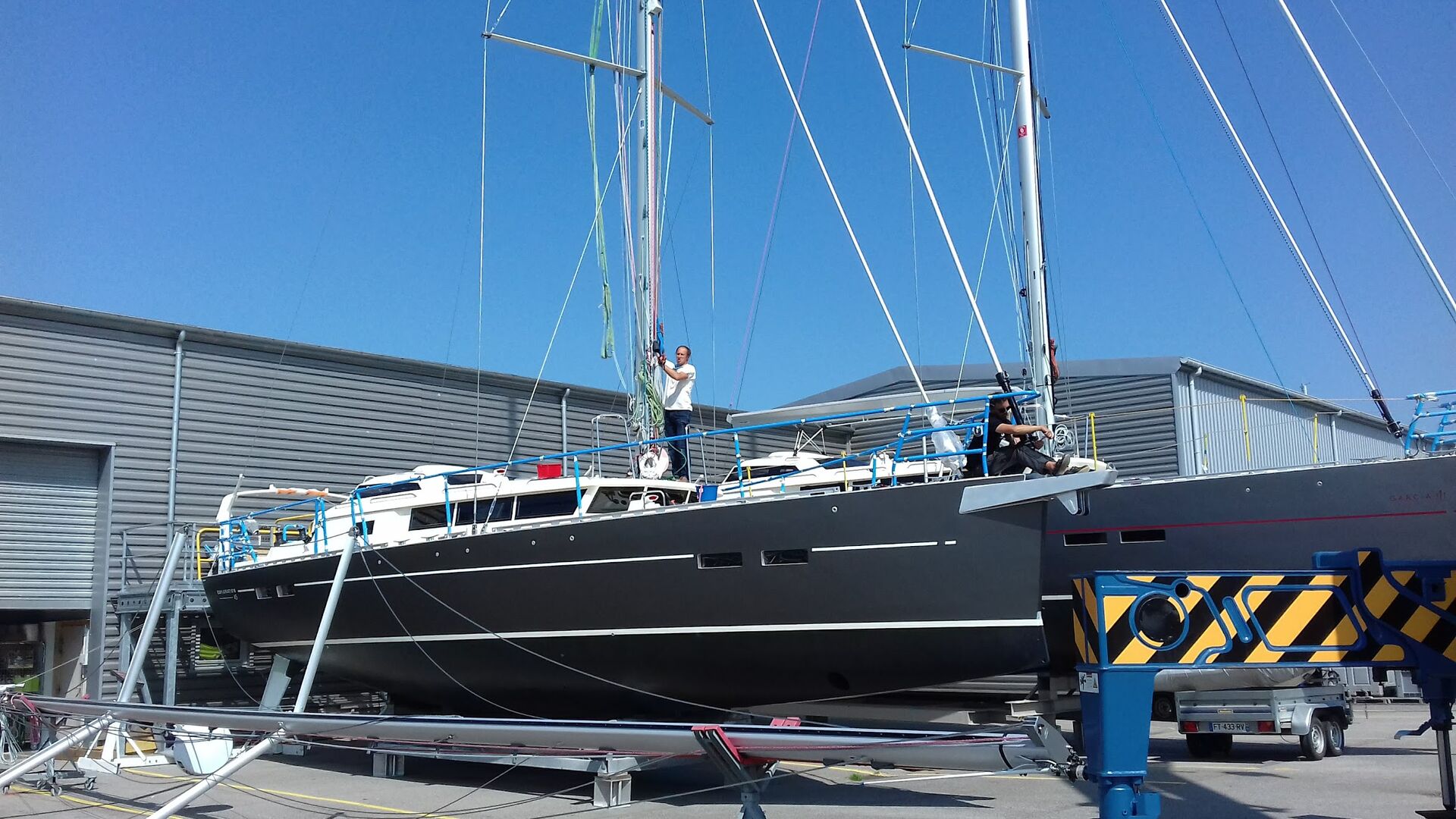 The 65 foot mast was secured in place with all of the various rigging paraphernalia - shrouds, spreaders, backstays, and forestays. Scout may look like she has a cutter rig, but actually it is a 7/8 fractional rig with back-swept spreaders. We have a low cut, flat Solent/genoa and a staysail that can be used in stronger winds. Both headsails will be on furlers for ease of use.
The B&G Halo24 radar was installed in position between the first and second spreaders, and a spinnaker pole will hopefully be added to the mast at a later stage. We opted for the retractable mast steps, although it remains to be seen whether these will prove to be more of a hindrance than a help. We shall see. 
Since our last update, the aluminium arch has been installed on the transom. I'm a big fan of this useful addition to the boat. It will be used to carry the 1.1KW of solar panels (to be installed), as well as the dinghy and instruments. Who knows what else will be strapped to it in the coming months and years?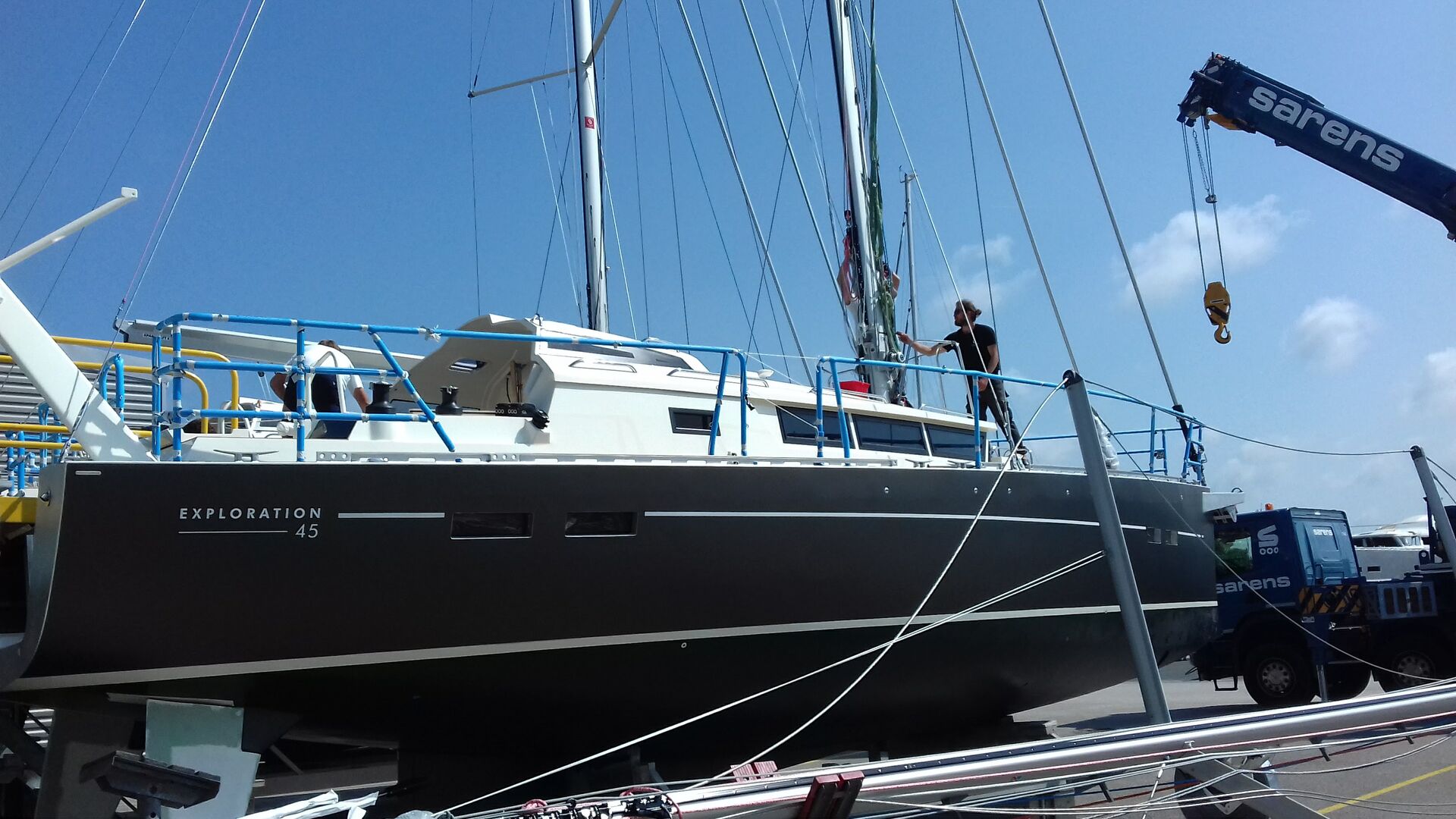 I'll wrap up this post with none other than the vinyl wrap. The color options were limited, but we went for the dark grey from 3M vinyl and are very happy with it. Garcia plans to "splash" Scout in about two weeks, and then the next chapter begins!