Introducing... Scoot!
Having settled onto a mooring ball in Newport, the next job was to get the sails up on Scout, and test out her new dinghy, Scoot.
By this point, Pete from Swiftsure had arrived, very thankfully. The first job was to reinstall the backstays, which had been removed for the shipping crane. This was most certainly a two-person job: we applied a huge amount of tension on the halyard and topping lift - as well as no small amount of elbow grease - to rake the mast back far enough to re-engage the turnbuckles.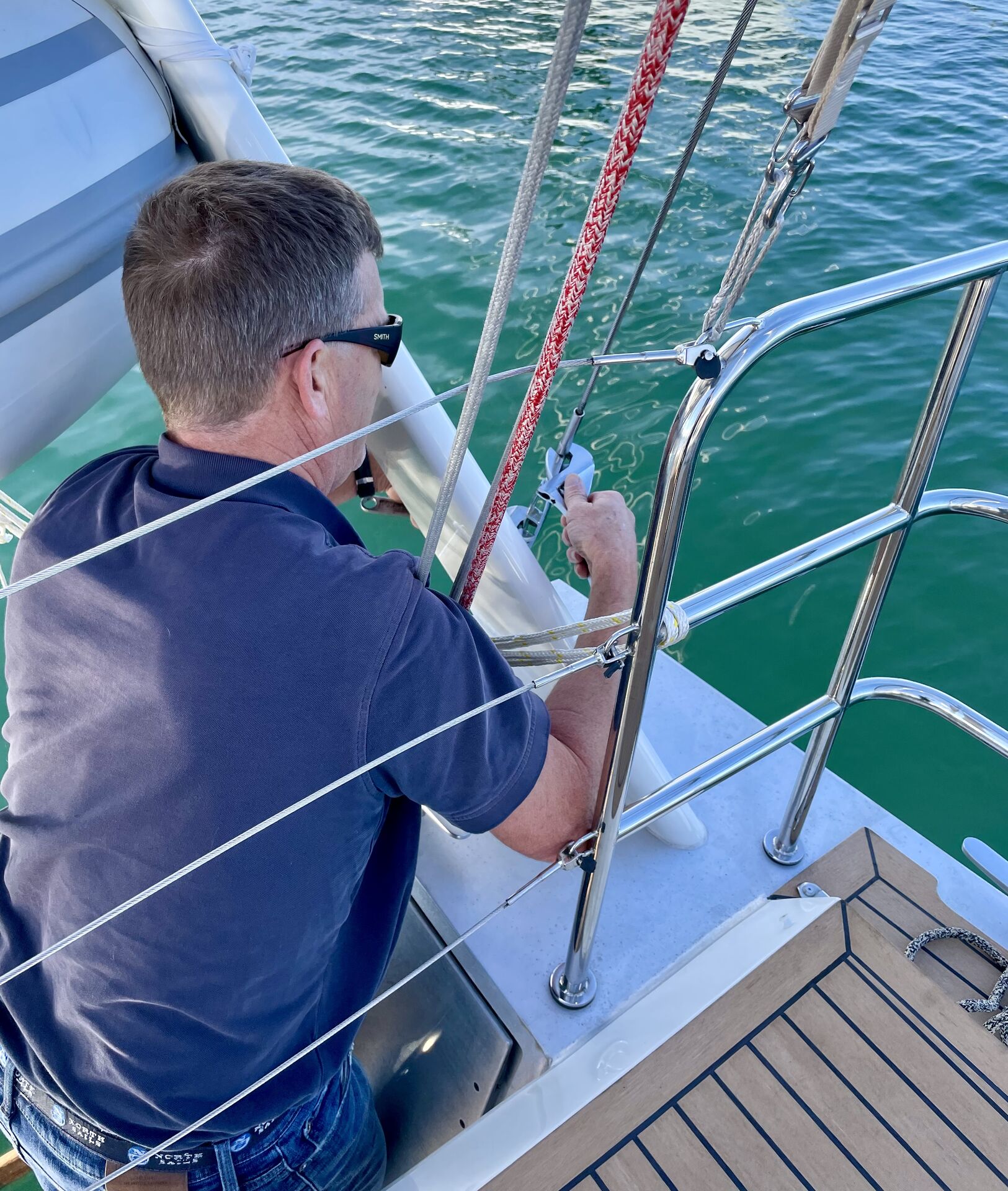 Next job was the main sail. The wind was light, making this a little easier, but by then the sun was beating down on us. The battens went in fine, but there was some fiddling about as we mounted onto the cars on the mast, which, being new, were still quite stiff to open. But fairly quickly, the gleaming Hydranet sail felt American breeze for the first time: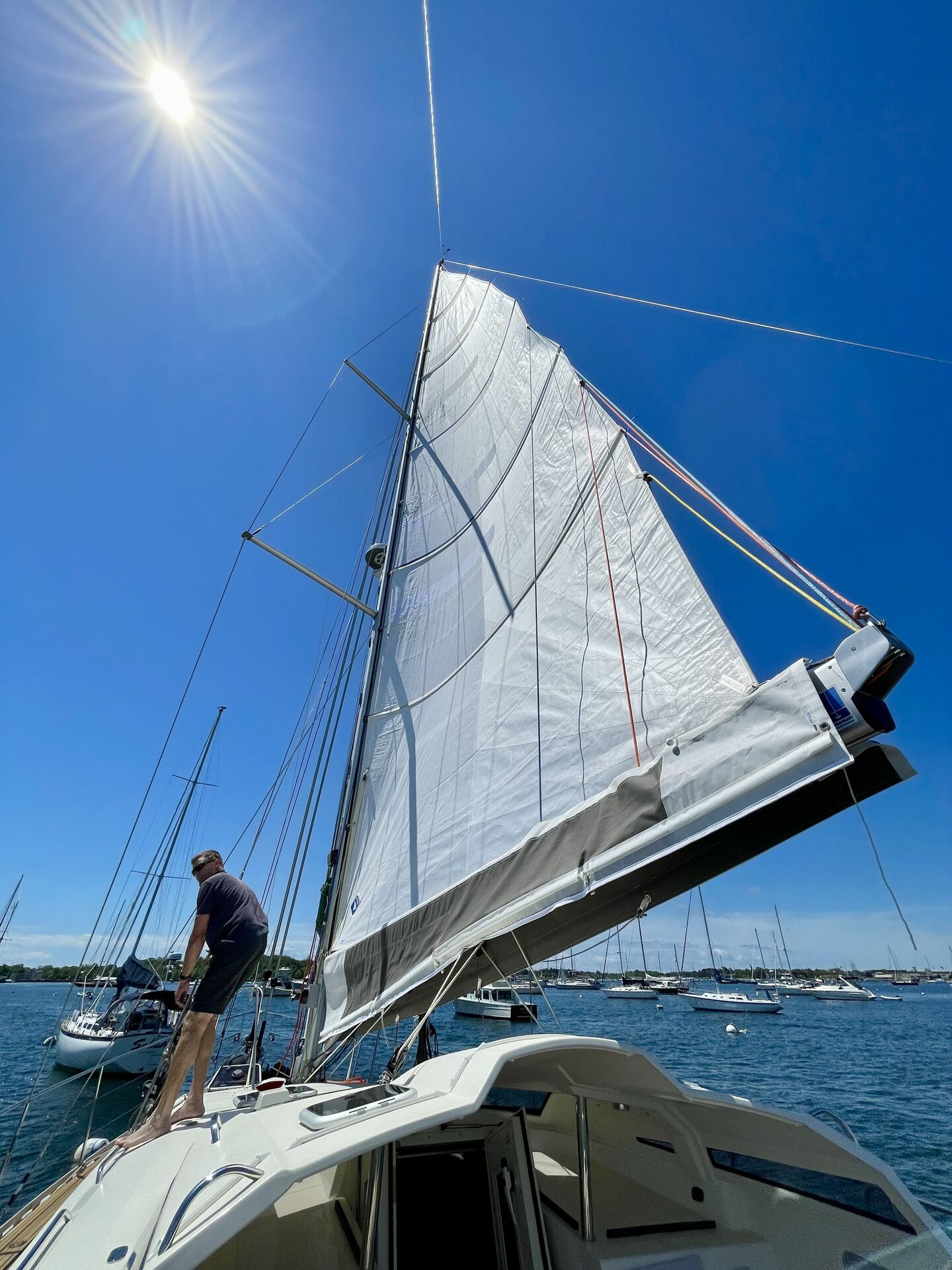 Our next job was to sort out the dinghy. It's an AB Lammina 9.5AL with a deep aluminium hull, raised floor, and front locker. It fits snugly under Scout's arch and is named 'Scoot'.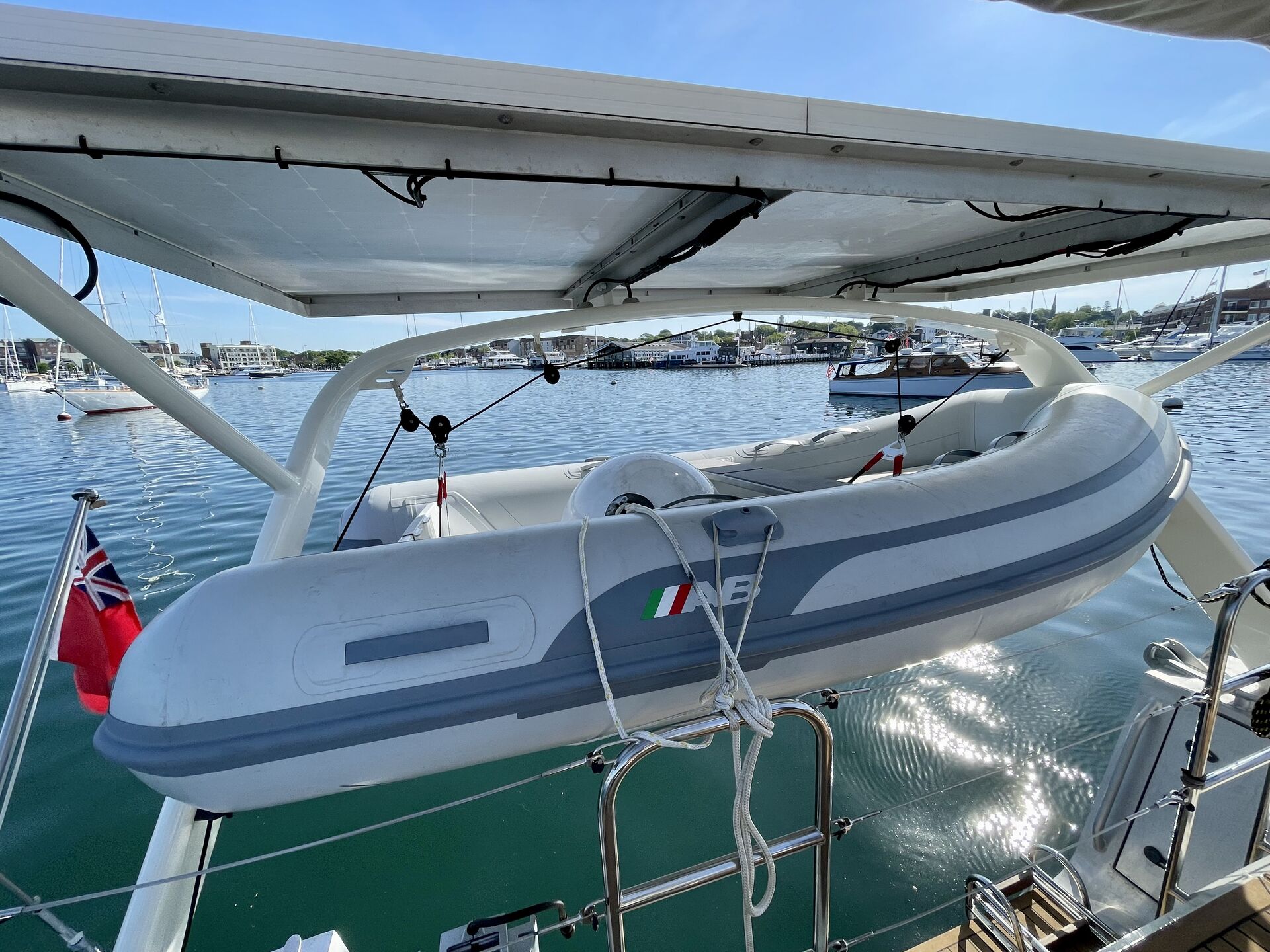 Mounted on the arch in France, Scoot had never actually been in the water, so this beautiful Newport day seemed like as good a time as any, and a chance to circle Scout from the water: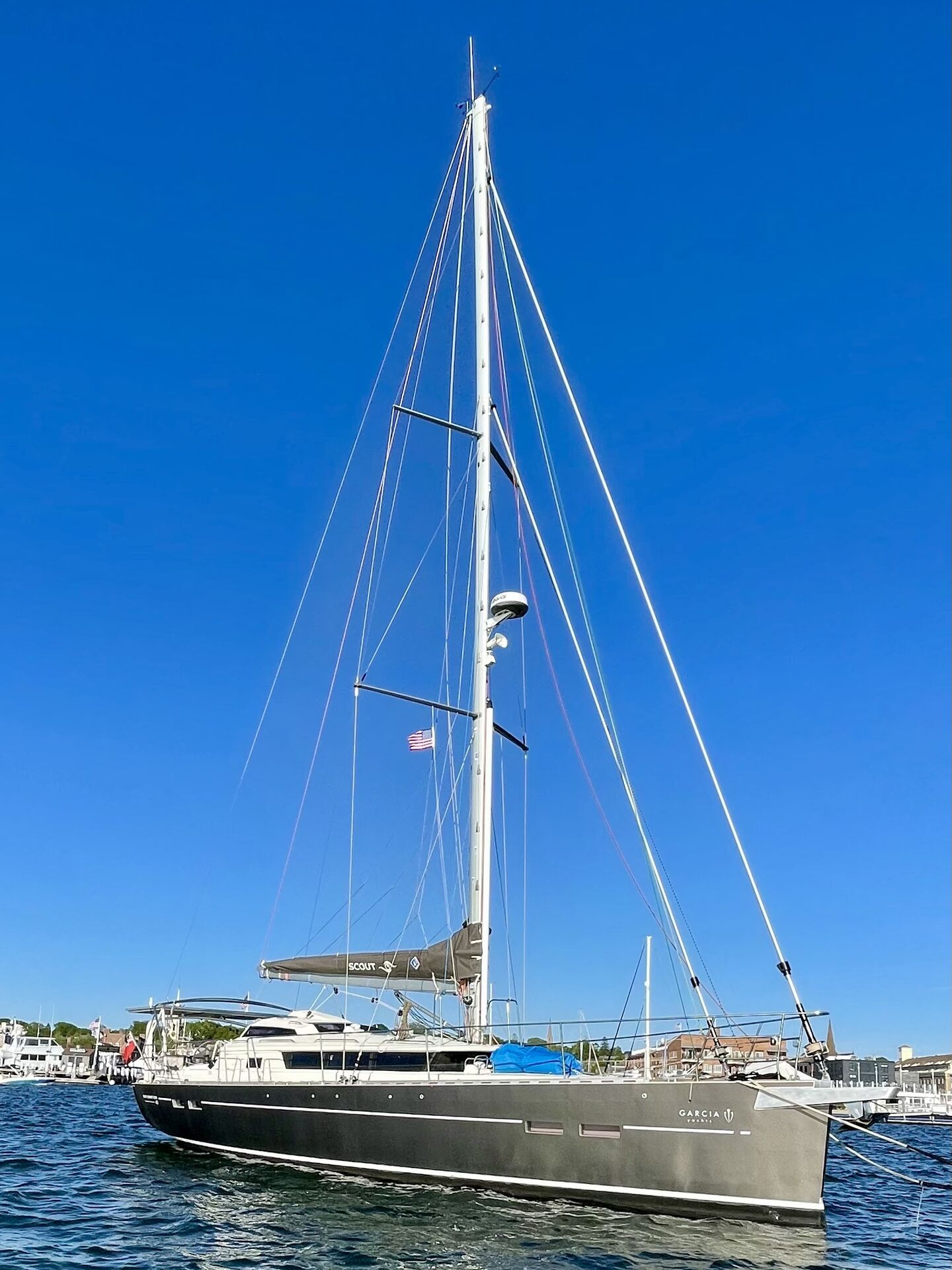 One thing notable about Scoot is that she currently has an electric Torqeedo outboard rather than the more traditional gas 2- or 4-stroke engine. This probably won't be sufficient once we are having to make longer journeys by dinghy - it can't plane the deep dinghy, for example - but for the first leg of our travels in smaller, sheltered anchorages in the US, it should be fine. It got two adults moving along at 4.5 knots, but is… absolutely silent and chargeable from the house 12v batteries.
Here's a video of Scoot's maiden voyage.
Back on Scout, it was time to furl the two foresails, the staysail and solent, both of which had been beautifully flaked by Jayne for us a few months earlier: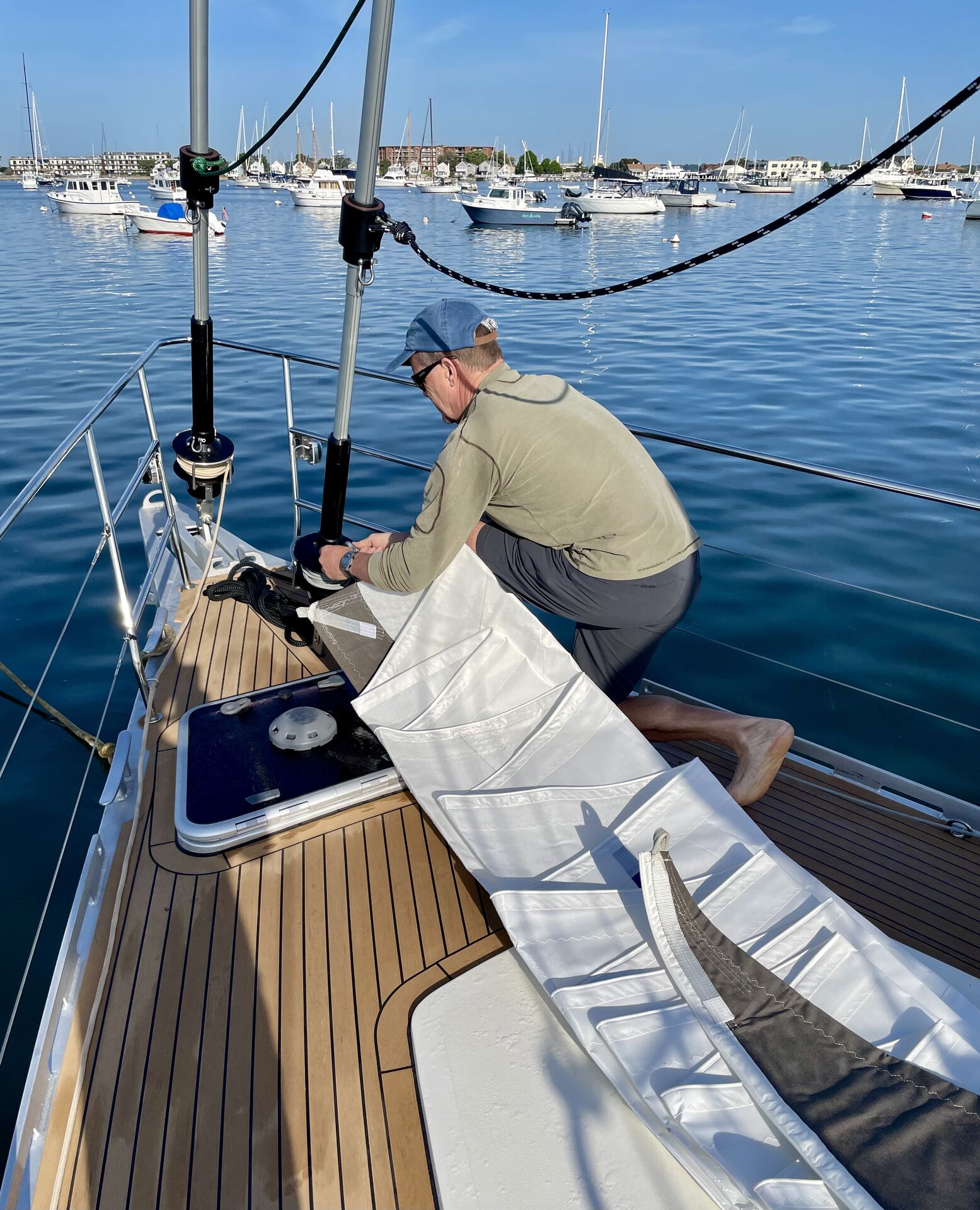 A quick set of engine checks, including the slightly tricky-to-get-to transmission unit…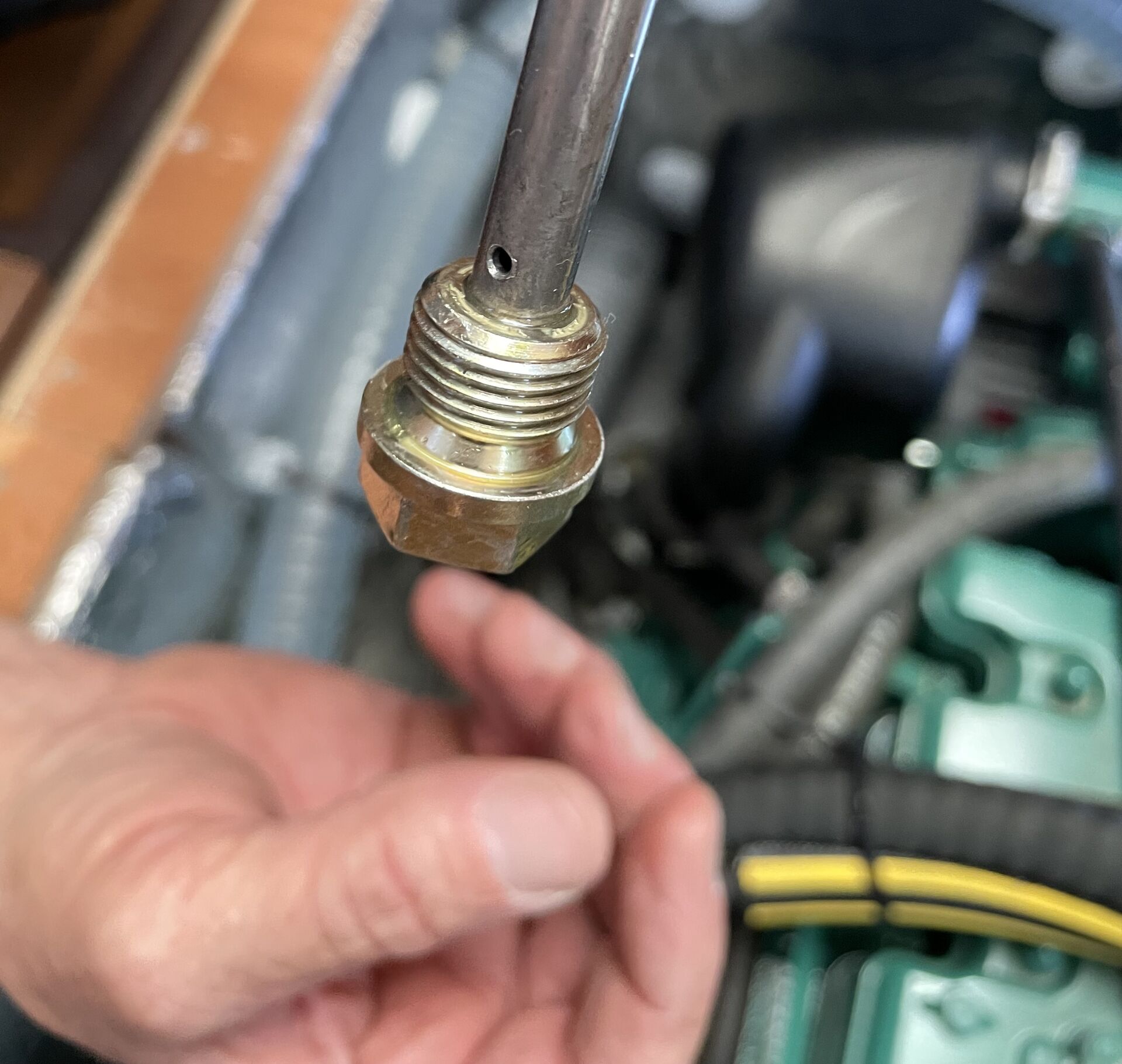 …and it was time to hit the shore to find some food. Meanwhile Scoot found herself some new friends amongst the other dinghies in Newport.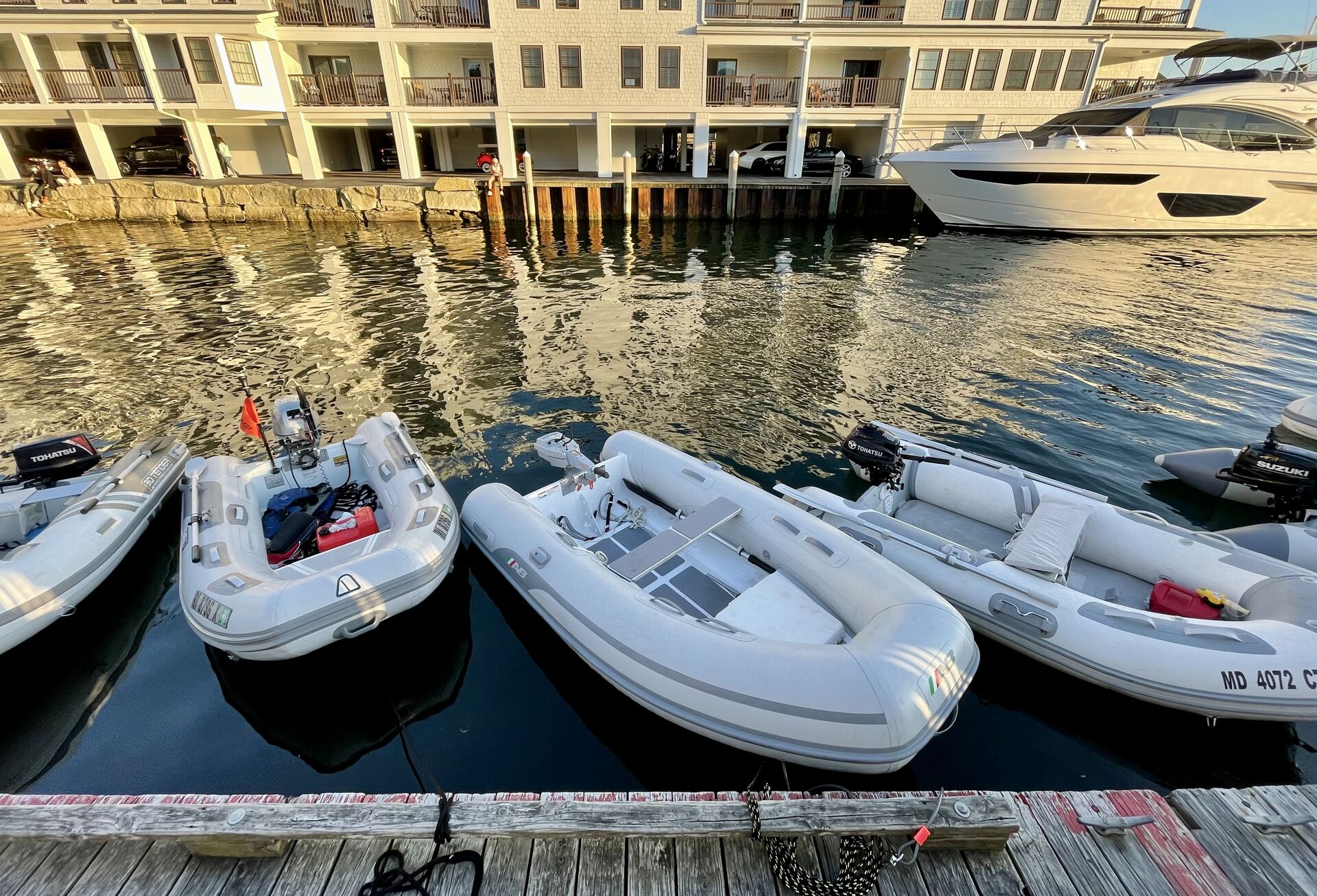 The next day we got up early to set sail up towards Cape Cod. On which more shortly!