Newport to Boston
With Scout's sails installed after her trip across the Atlantic, it was time to take her up from Newport towards Boston. After a few sea trials and motor-sailing across the English Channel, this was really the first major sail of her life!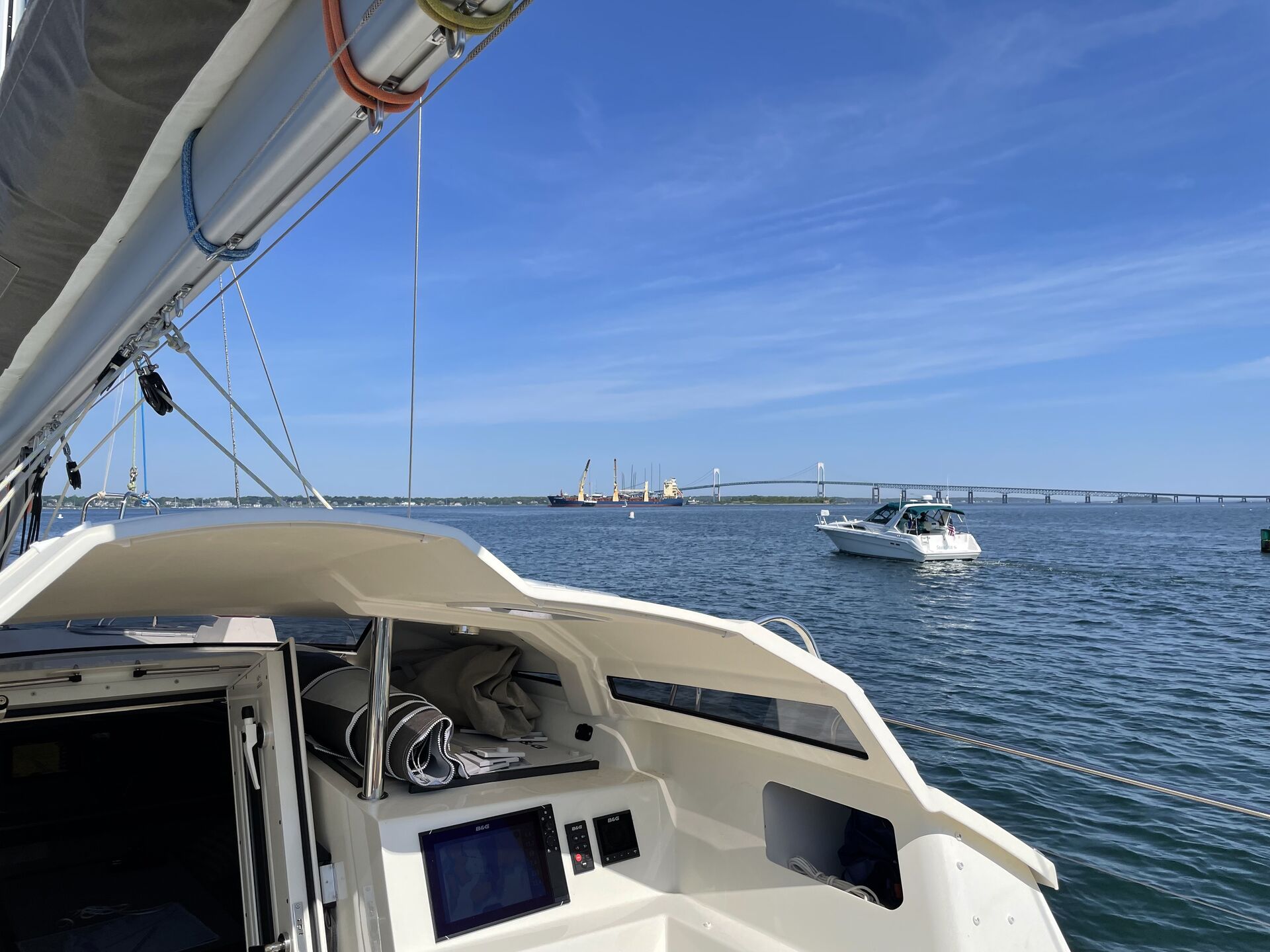 It was a beautiful sunny day in late May when Pete from Swiftsure and I motored out of Newport Harbor towards Rhode Island Sound, passing numerous impressive properties - including the Kennedy's Hammersmith Farm: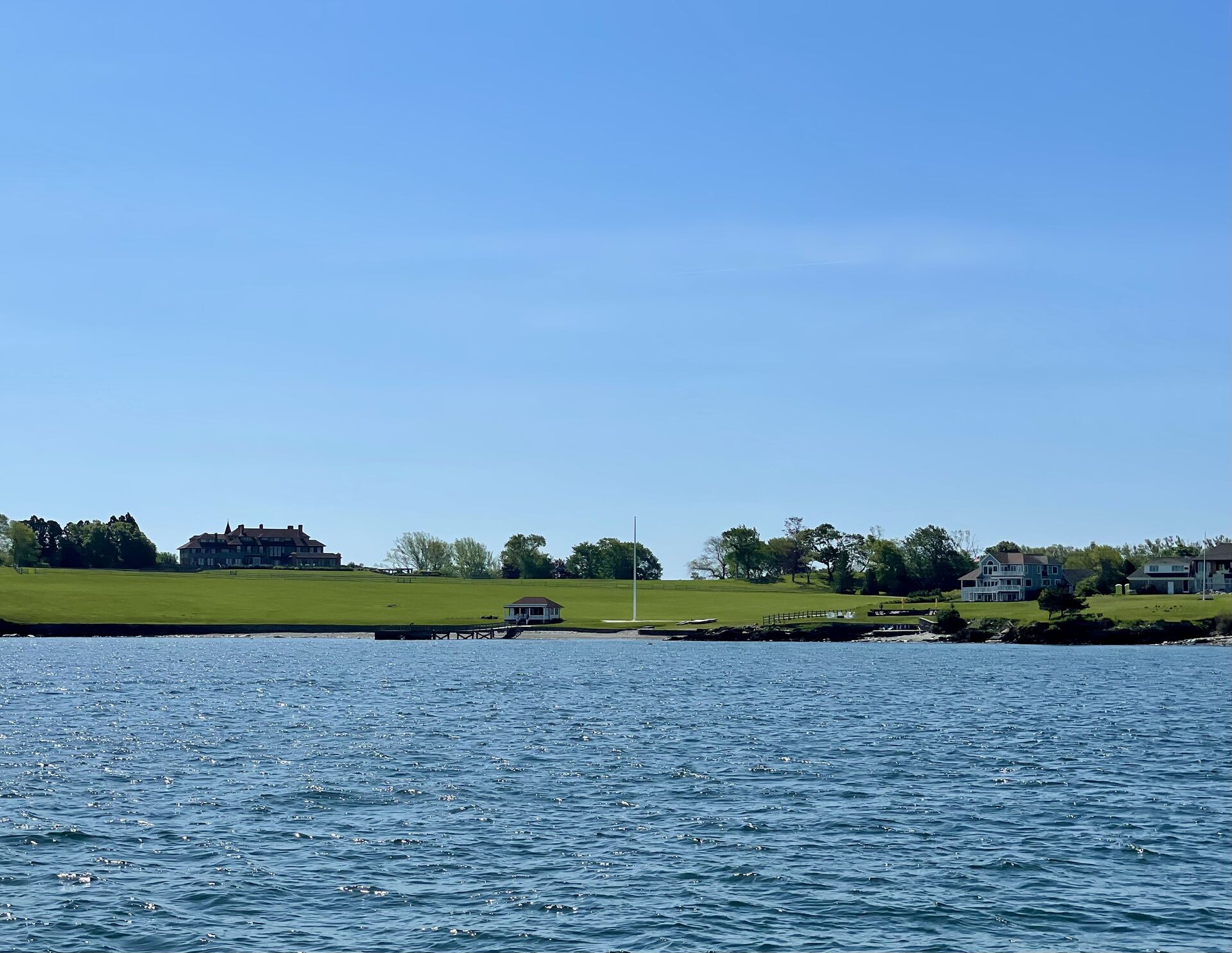 Once clear of the headland it was time to raise the sails and take a few photos of Scout finally in her element!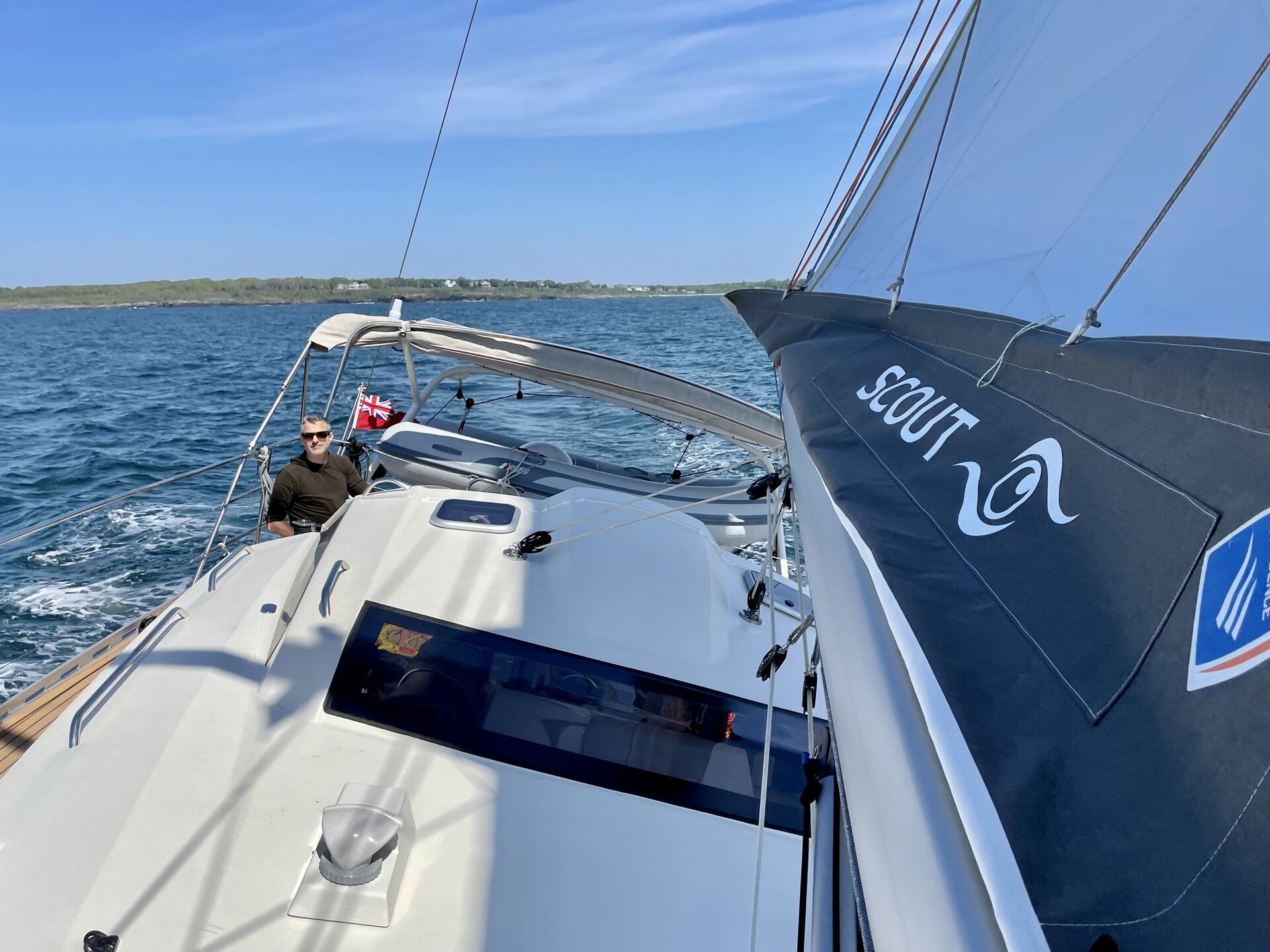 As we turned north east up into Buzzards Bay, we had 10-15 knots of wind behind us, and it was time to try out the pole for the first time. This allows the main and a foresail to be on opposite sides, maximizing the downwind sail area, and zipping us along.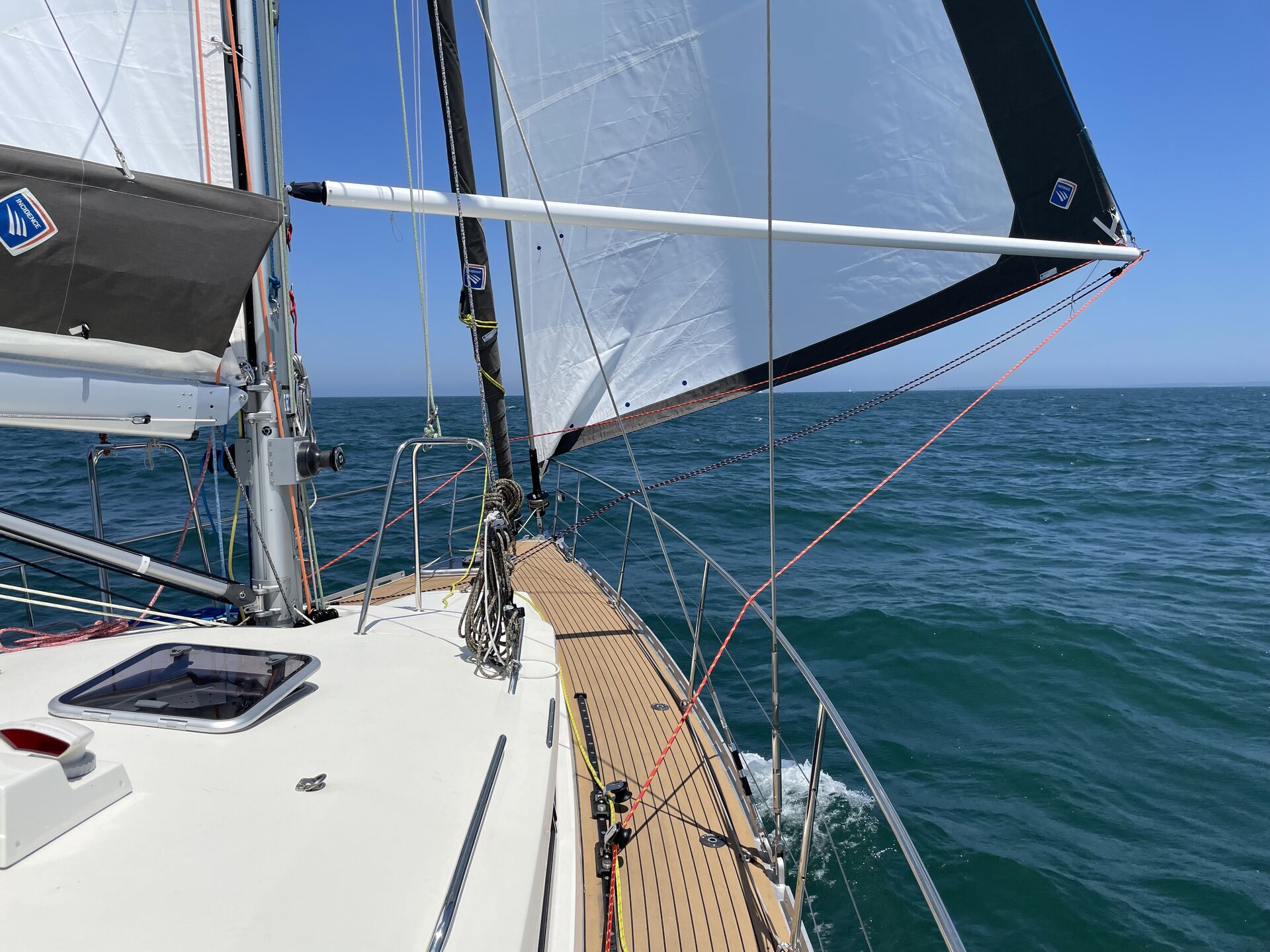 At the end of the bay, the Cape Cod Canal - with an interesting history - provides a shortcut on the way up to Boston without having to go out and around Cape Cod itself. We made the most of it!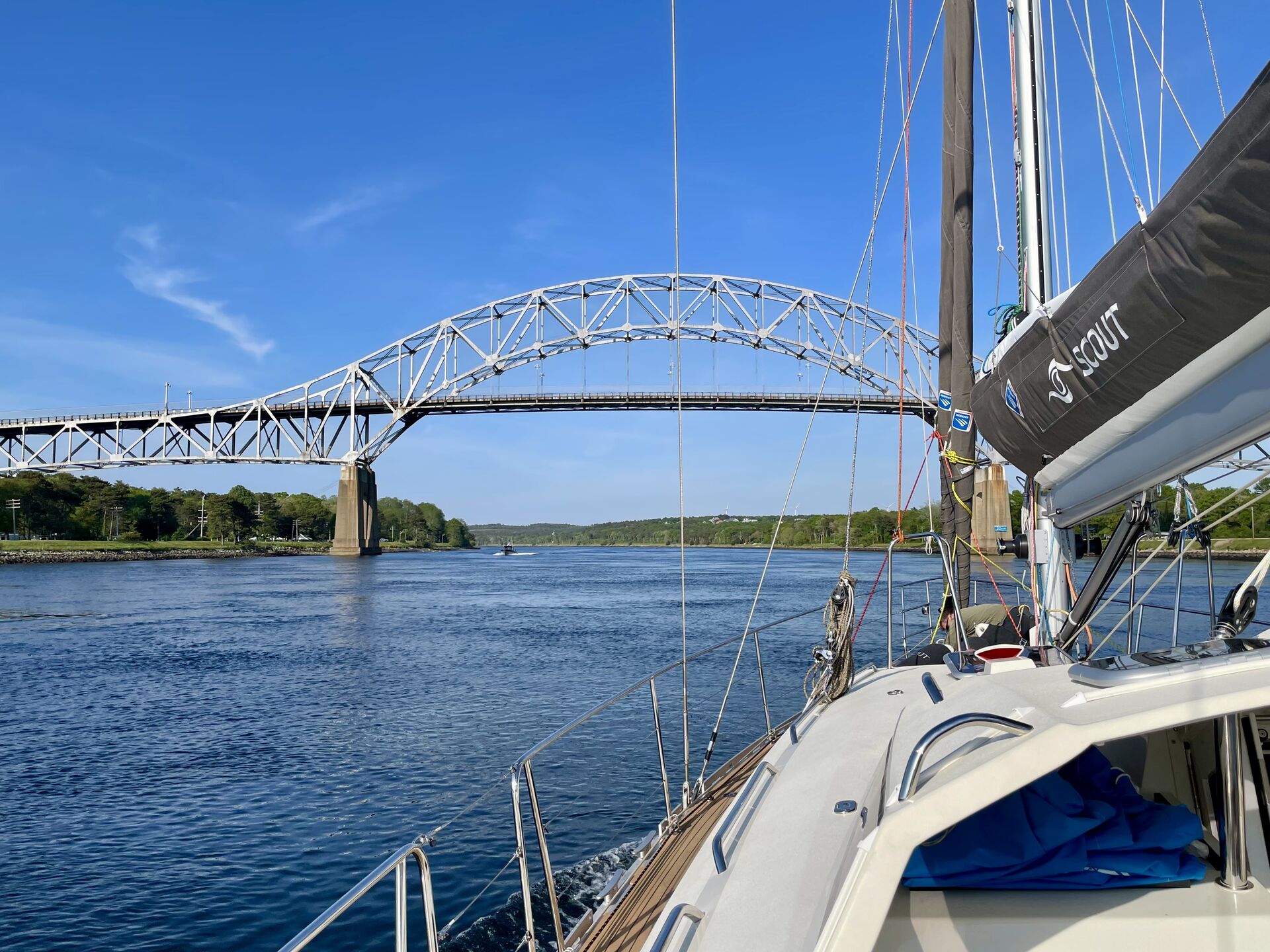 This is a highly tide-dependent transit, with strong currents between the two bodies of water. But we timed it perfectly and motored through with a 7 knot boats speed through the water - but almost 11 knots over the ground. On the other side of the canal, we pulled into Sandwich Marina for the night.
Day two, we set out early. Pete had a flight to catch in Boston that evening and so we were on a mission. The second day was certainly a sail of two parts: for the first few hours we had 15 knot winds from the north-west, and then, almost instantly, it swung to become 25 knots from the north-east. Things got lively.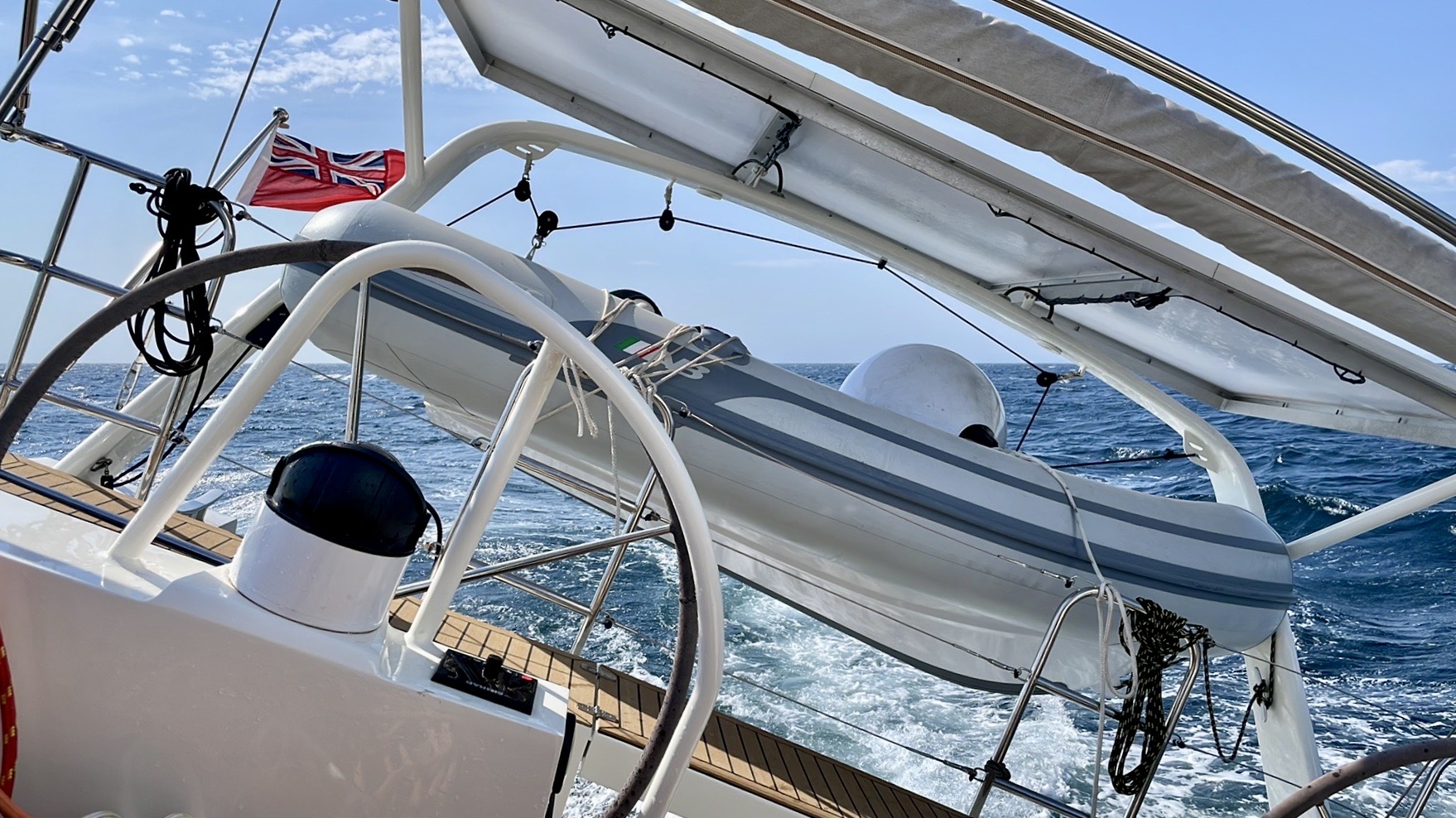 Reefing both sails, we pushed forward up the coast, the weight of Scout ploughing comfortably through the swell which was now coming in from the Atlantic. We made a sporty (for Scout!) 8.5 knots on a close reach.
By midday we were turning into Boston Harbor, past Boston Light, the first lighthouse to be build in the United States: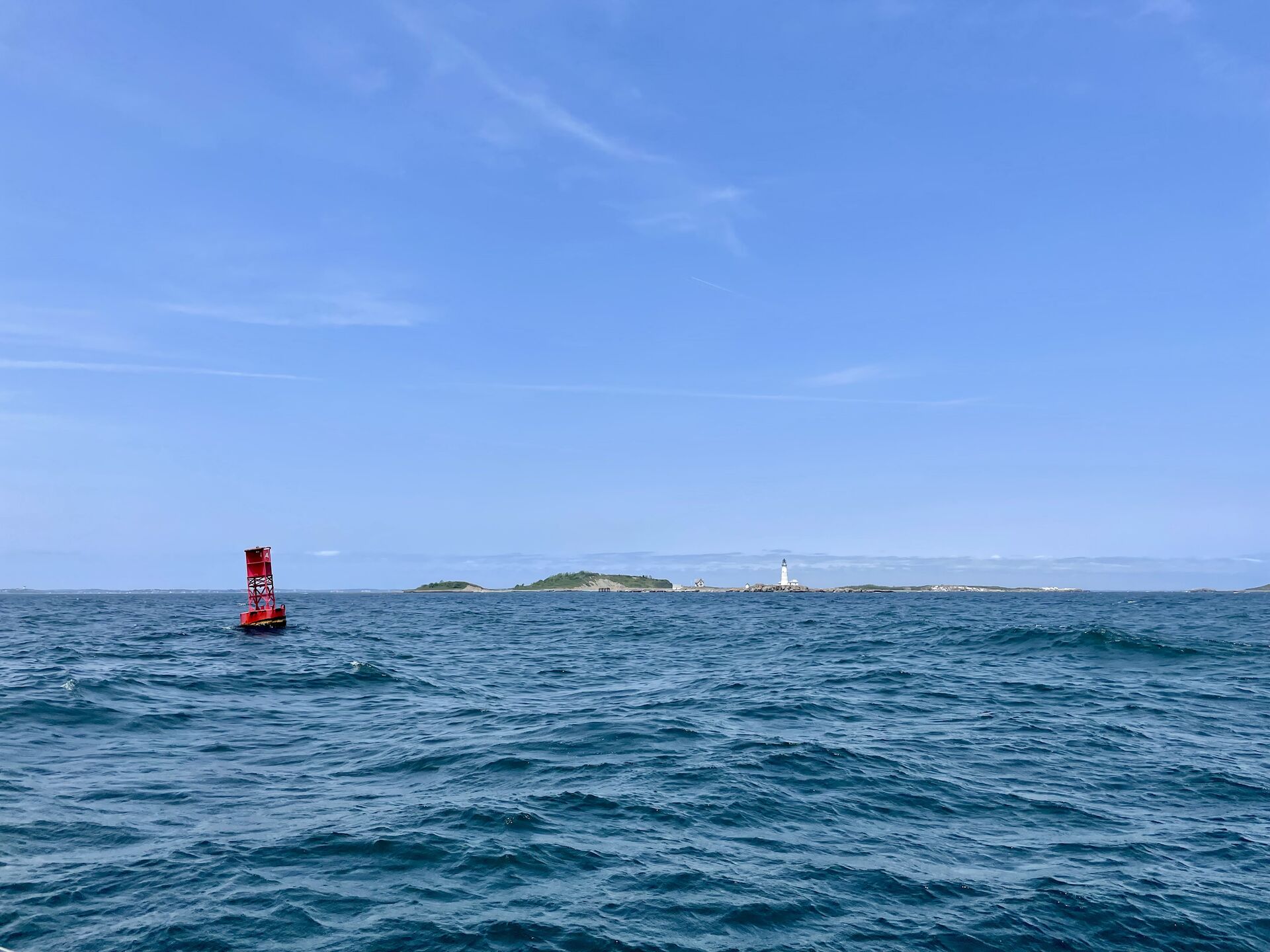 And from there, we motor sailed up the channel towards Boston proper, ducking between the skyline and the low landing planes into Logan airport: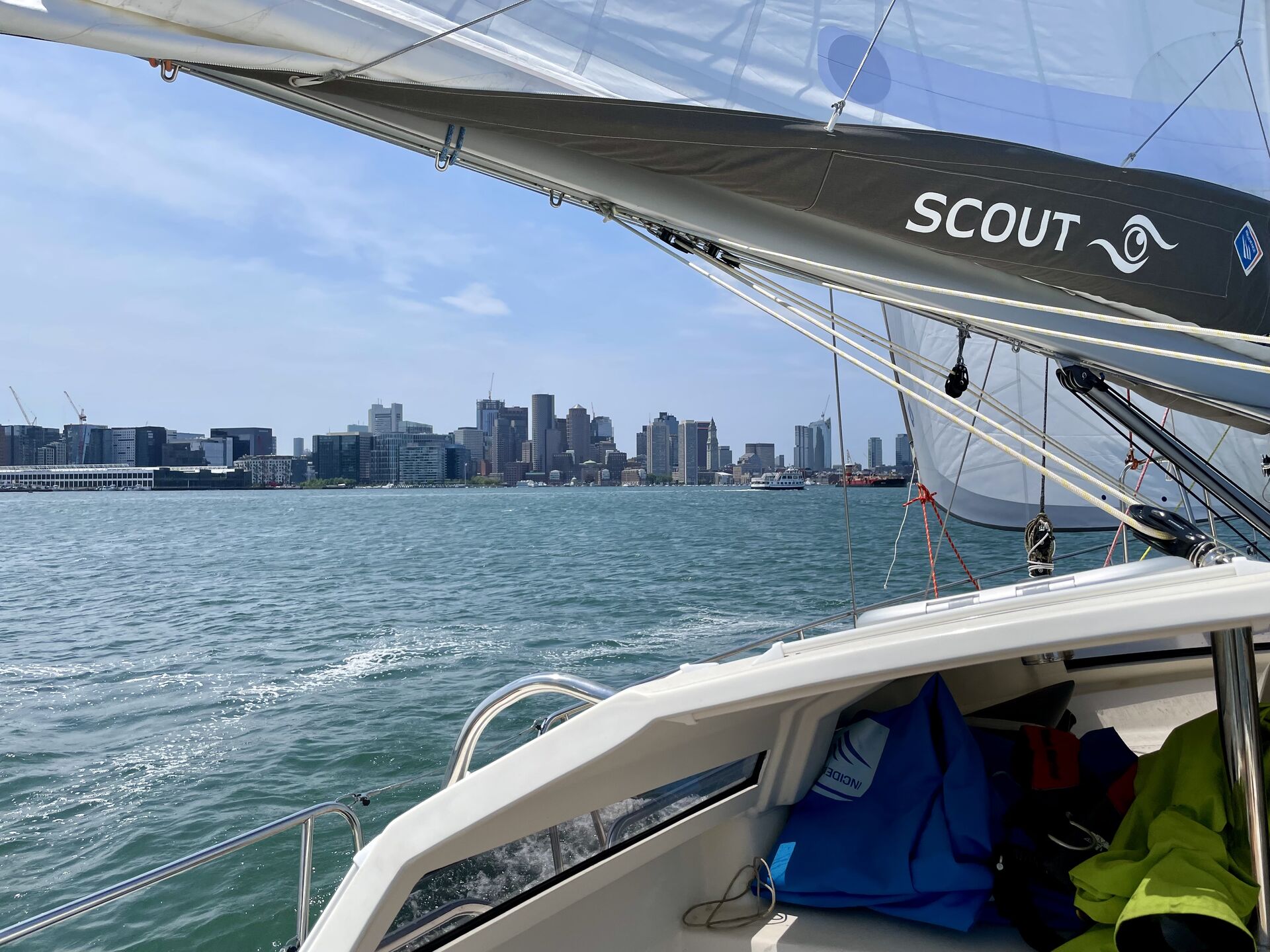 Finally, we settled into the spectacularly-located Constitution Marina, just over the river from the downtown area. Pete had plenty of time for his flight after all, and I stayed to give Scout a well-deserved clean down after her first proper sail.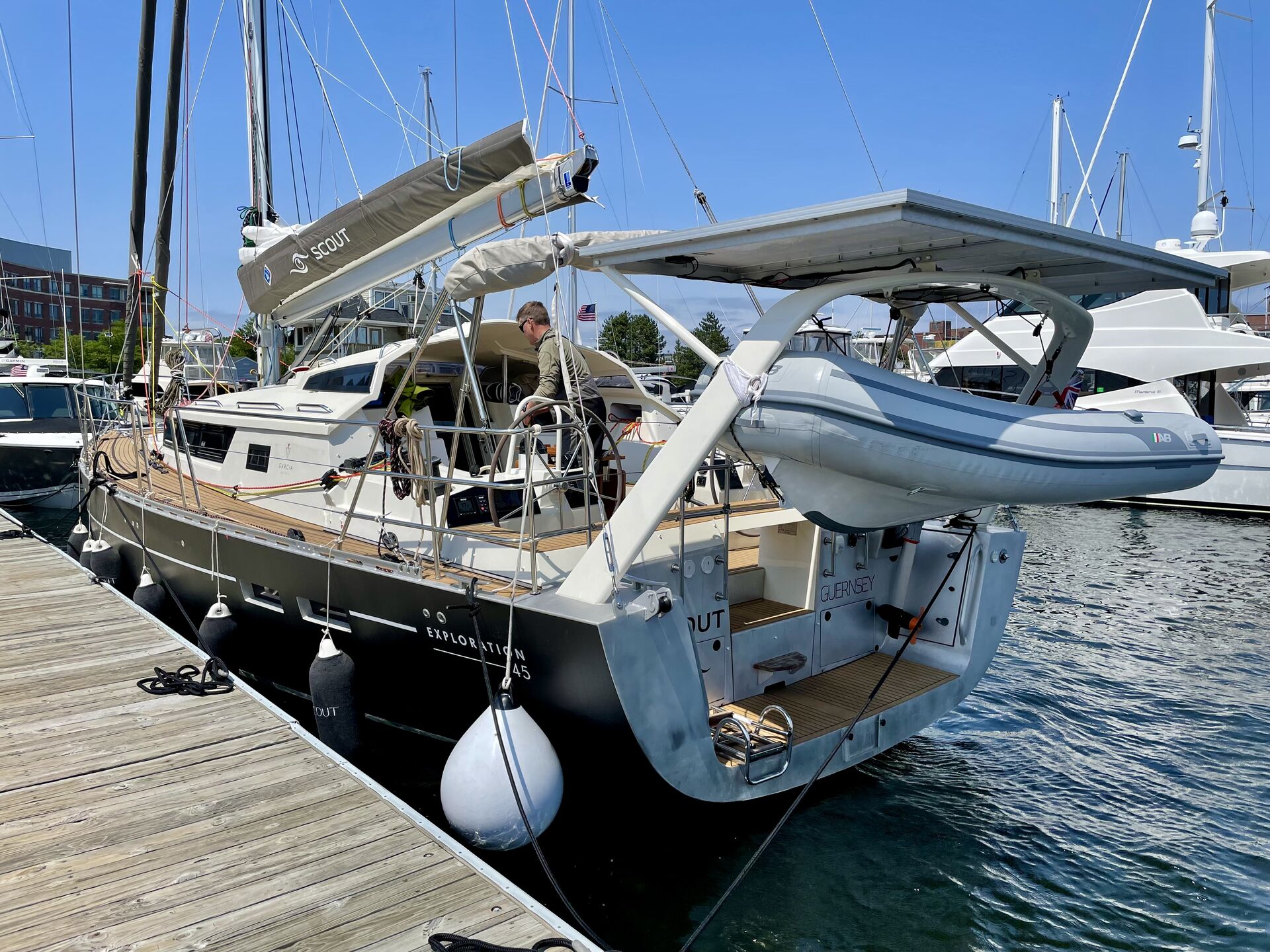 Just a few days later Jayne and I would move onboard, and the real adventure together would start.