Coming to America
Scout took just ten days to make it across the Atlantic and arrived very safely (and still quite clean!) in Newport, Rhode Island.
I go out to help with the unloading, and after a red-eye flight from the west coast, board a small launch that takes me out into the thick Newport morning fog. After a few minutes, MV Spiegelgracht emerges from the gloom, having moored out in the bay after arriving the night before.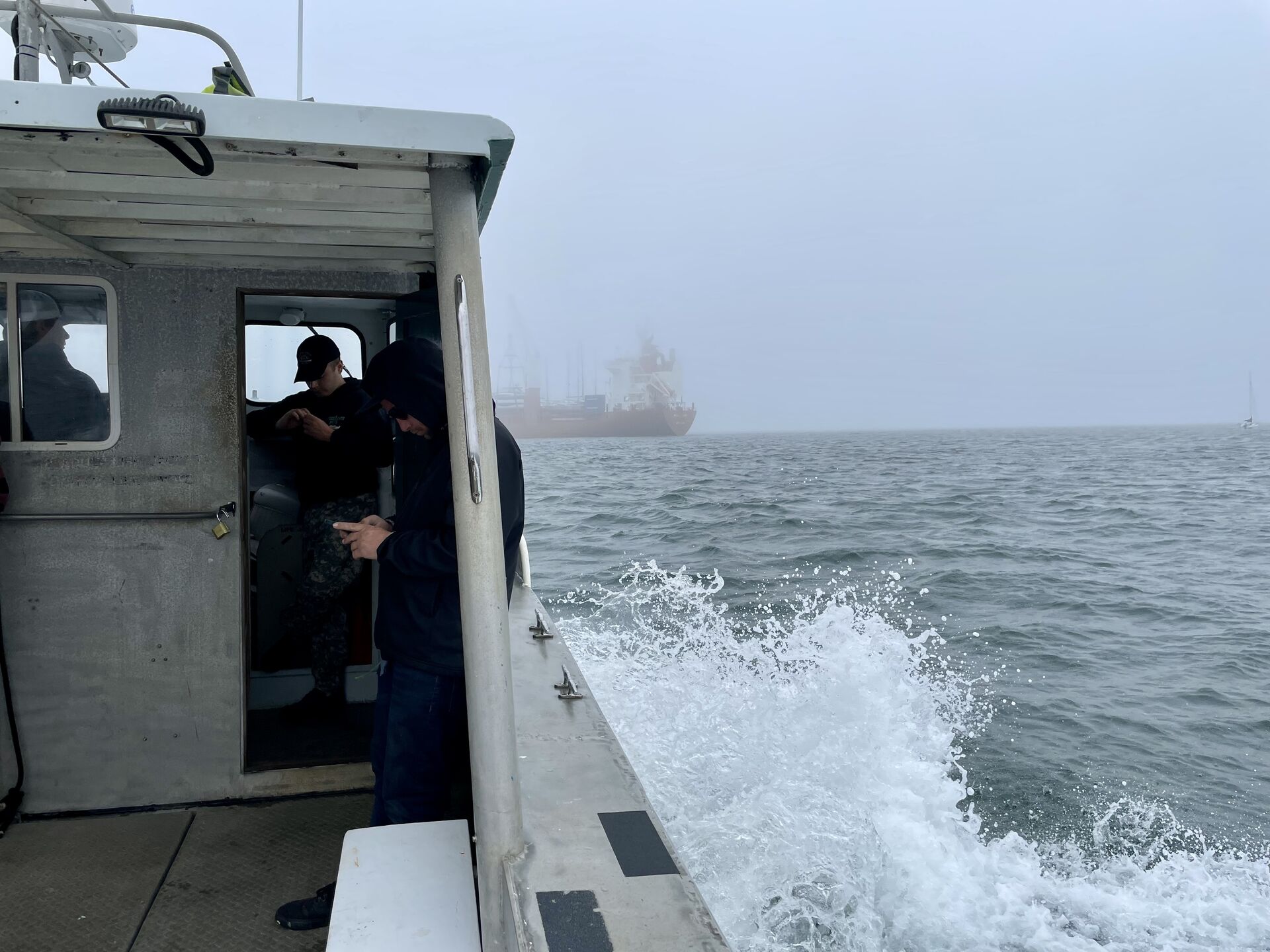 After climbing up a fragile gangplank to get onboard the ship, I get my first glimpse of Scout's distinctive prow and vinyl wrap, nestled amongst the shipping containers on the deck.
I'm allowed up onto the bridge of the ship for a quick look from above. The unloading has already started so I can't stay long. I have to jump onto Scout and start preparing her for being lowered down from the ship.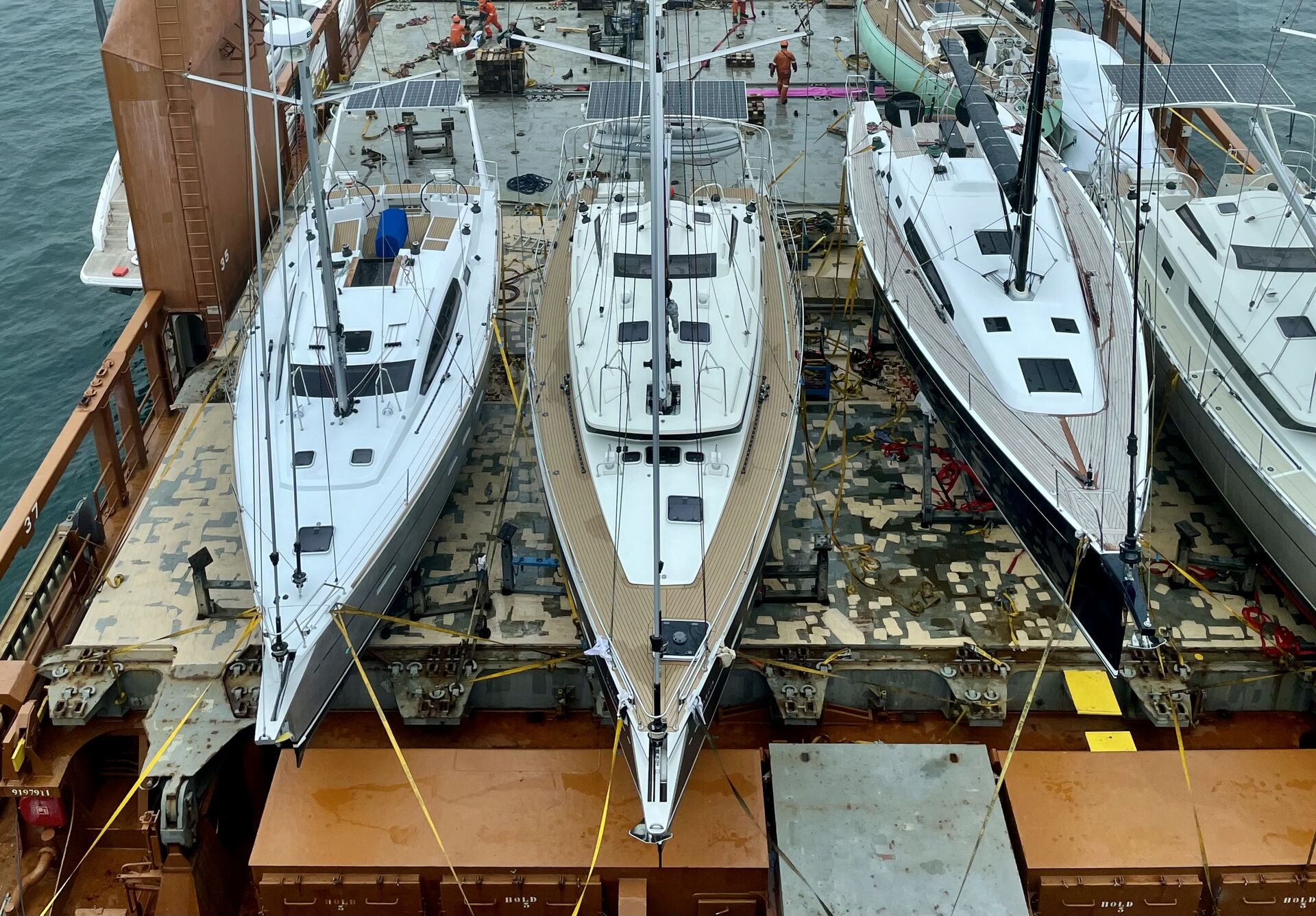 After a couple of hours, it's Scout's turn. The ship's crew run around, untying her and putting giant crane straps underneath her.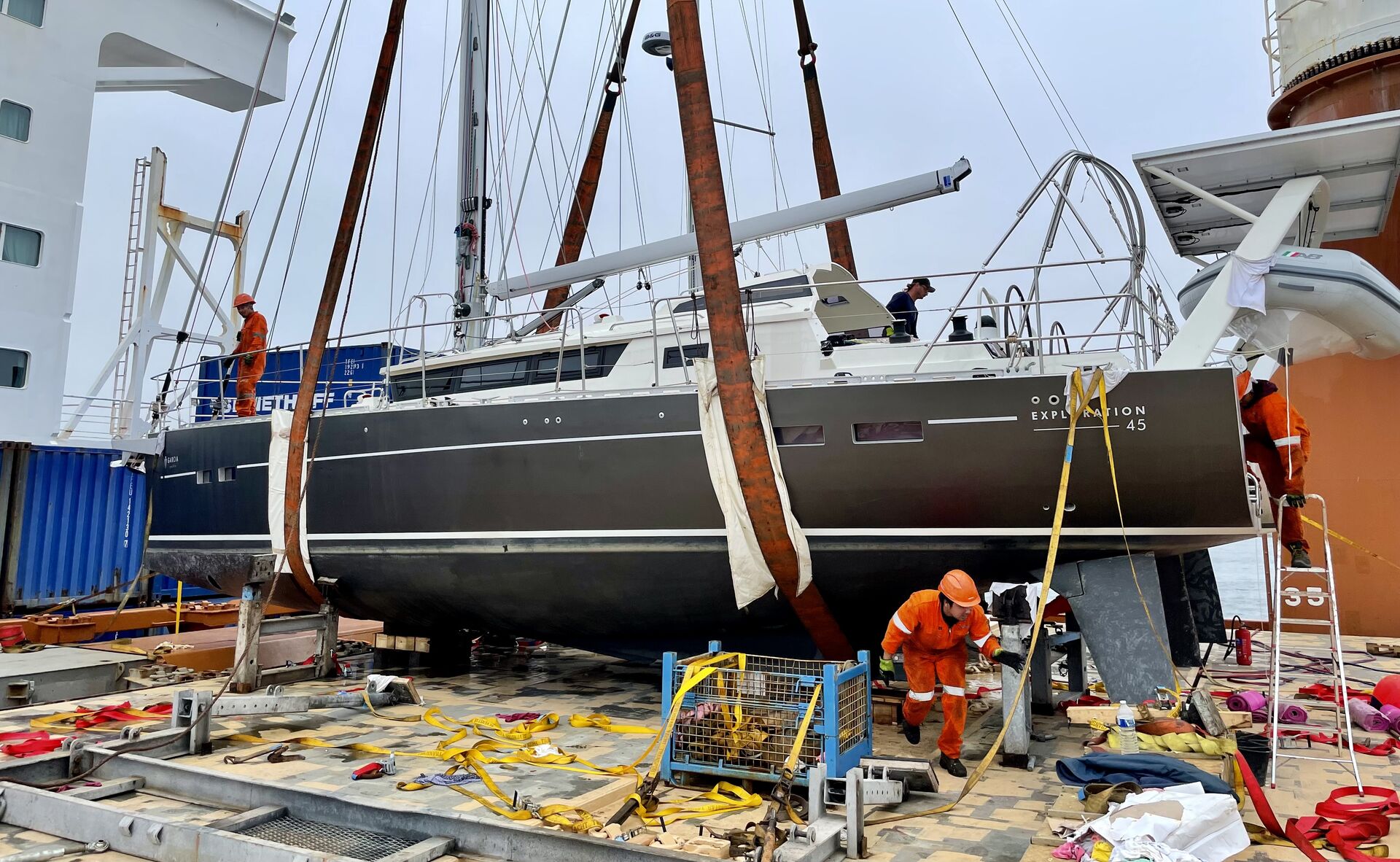 The crane turns Scout around towards the port of the container ship and lowers her to deck level, just close enough for me to step on, and for the crew to start her final descent into the water.
At the time I take this photo, things going through my mind include: that huge metal ship right next to us, how much we are swinging about in the wind towards it, and whether Scout's engine would start when the ship's crew hop off onto the ladder, and we urgently need to get out of there.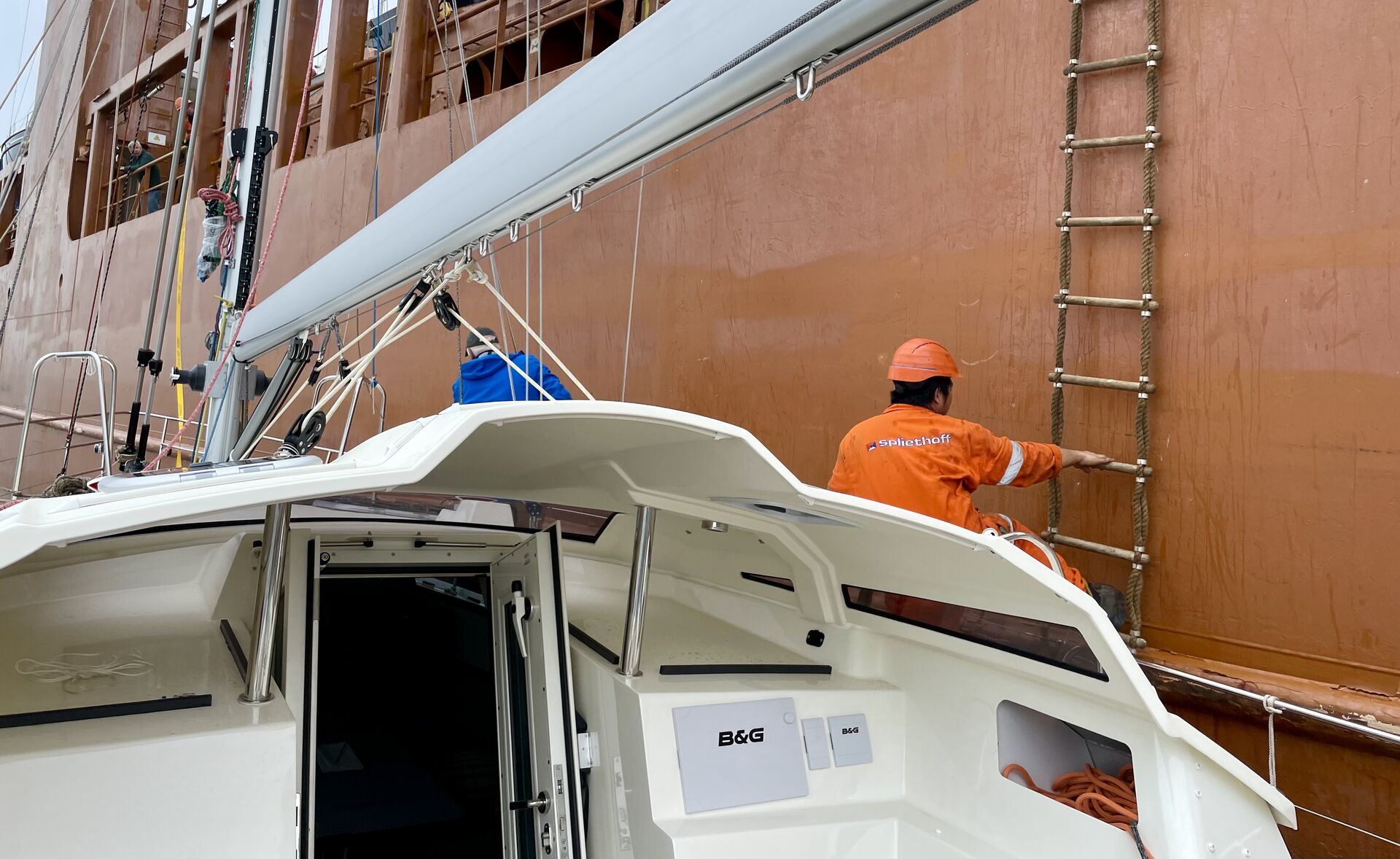 Did I mention one catch to this whole process? Pete from Swiftsure, our broker, was due to fly out to help me with this stage of Scout's journey, but had had his overnight flight cancelled!
On my own, on an unfamiliar boat, trying to undertake some very unusual maneuvers, I had to improvise. To the rescue came an extra pair of hands in the form of Jay from the shipping company Sevenstar. He hopped onboard to help me moor on a nearby mooring ball - something I definitely wouldn't have been able to do on my own.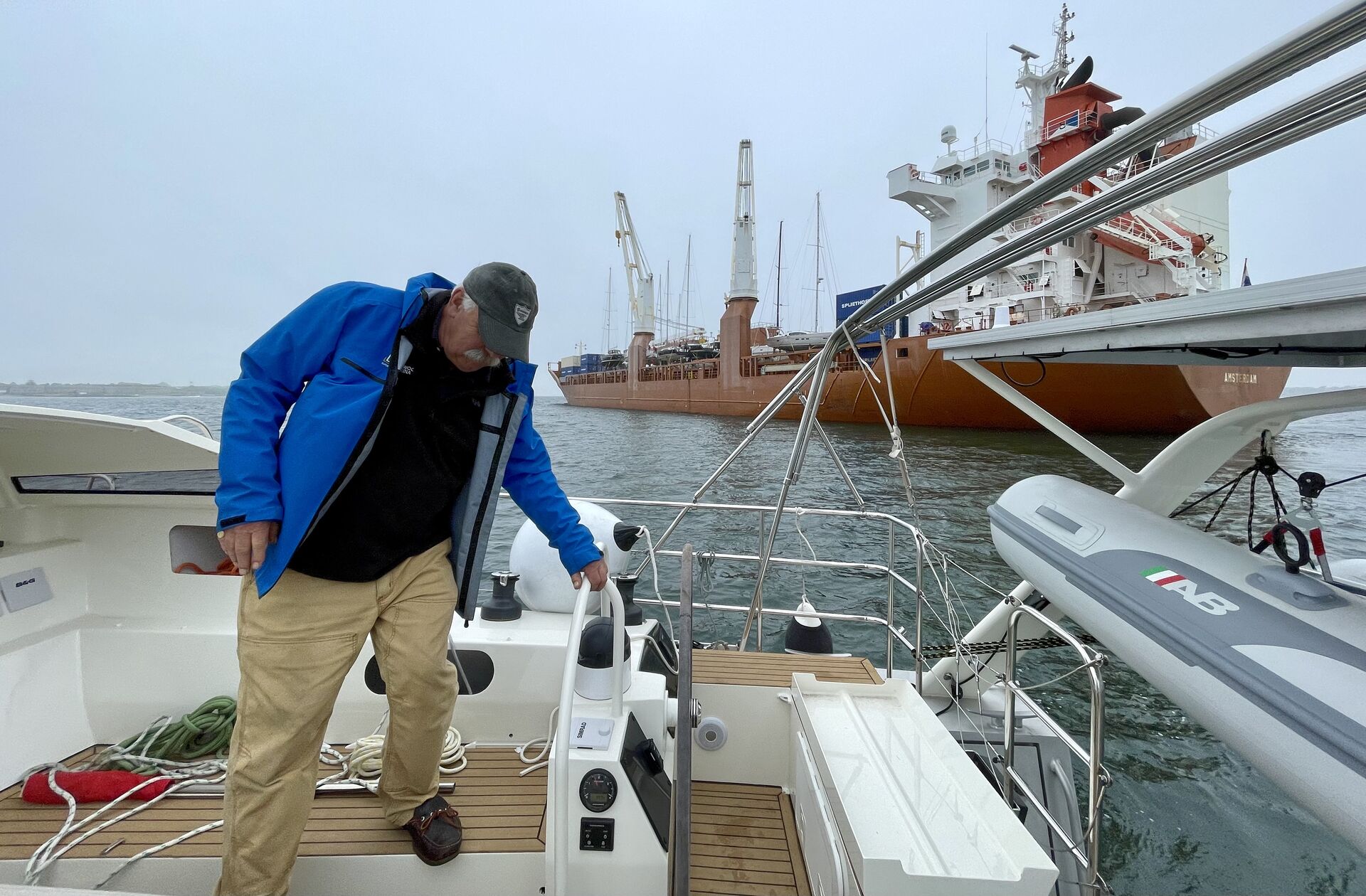 That afternoon, having moored up and said farewell to Jay (and the boat hook we had 'borrowed' off one of the other boats), it was time to bring the luggage onto Scout and settle in for the evening.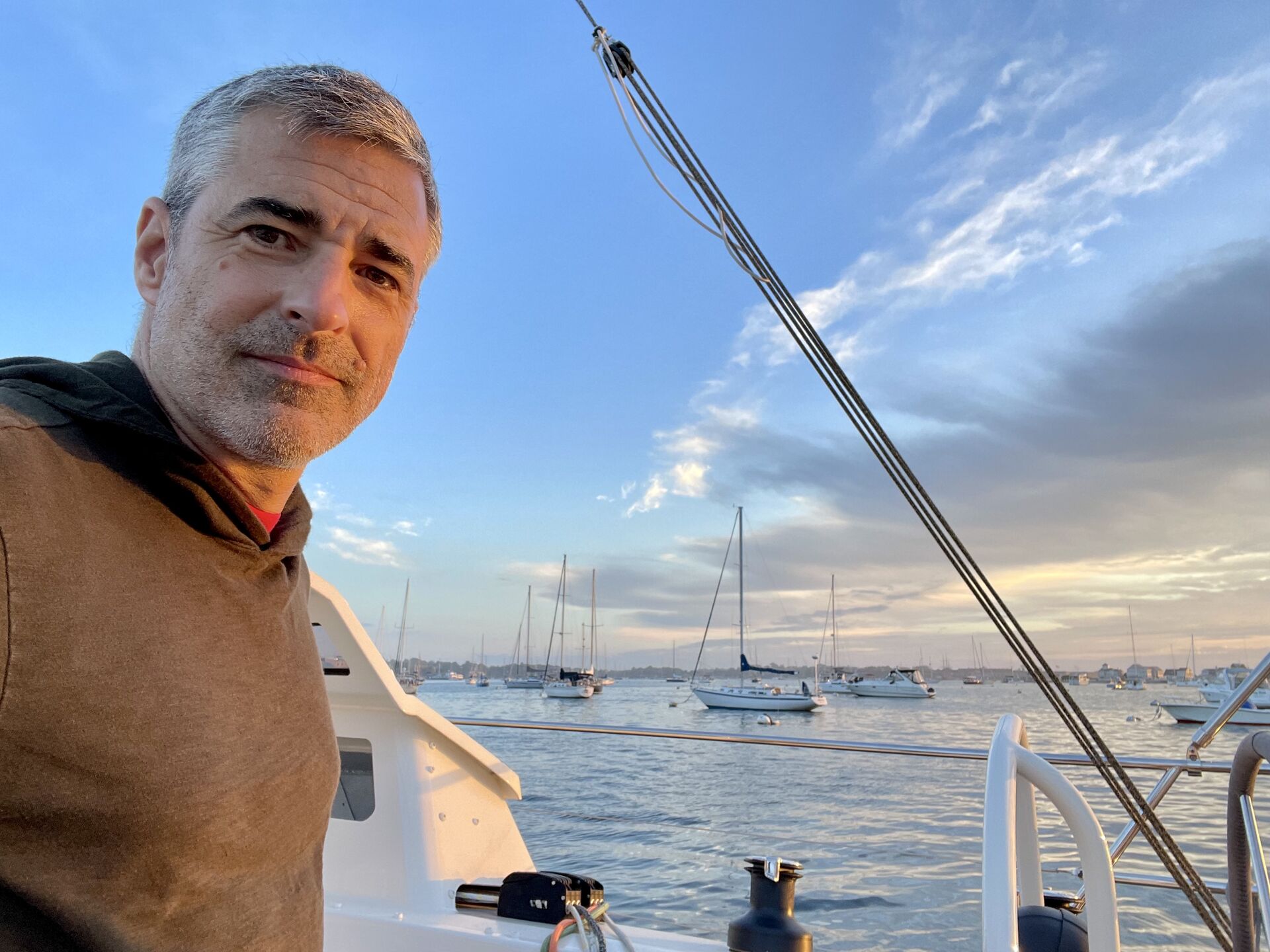 And with that, the sun descended, to mark Scout's first sunset in US waters!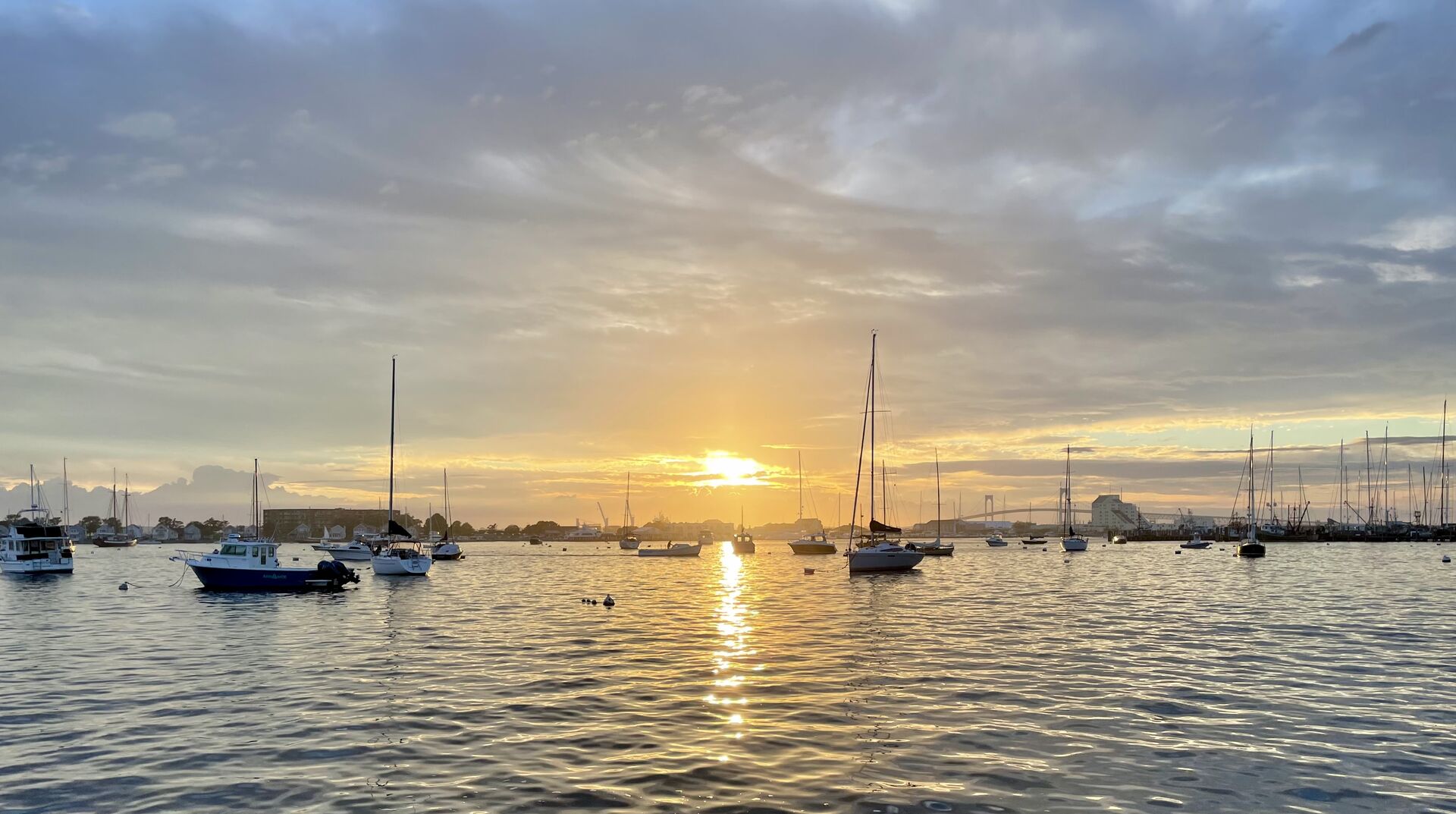 And now… time to go sailing!