Next Stop: Newport
Many weeks later than expected, Scout finally hitches a lift in Southampton - and starts her 10-day trip across the Atlantic to Newport, Rhode Island.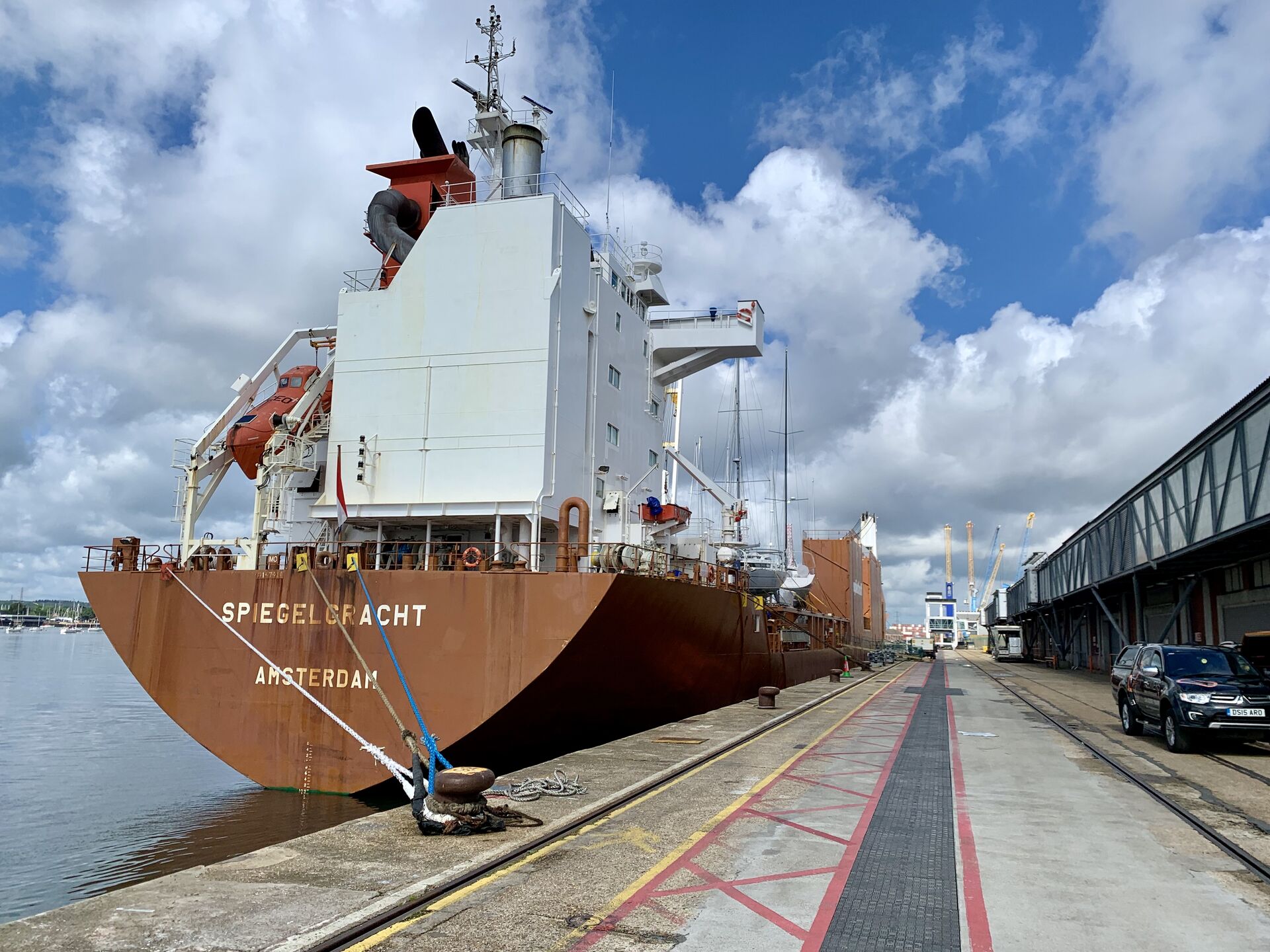 We're shipping her with Sevenstar Yacht Transport, and after Scout was bumped from the March sailing, the April sailing got heavily delayed following the forestry strike in Finland. It's a long story.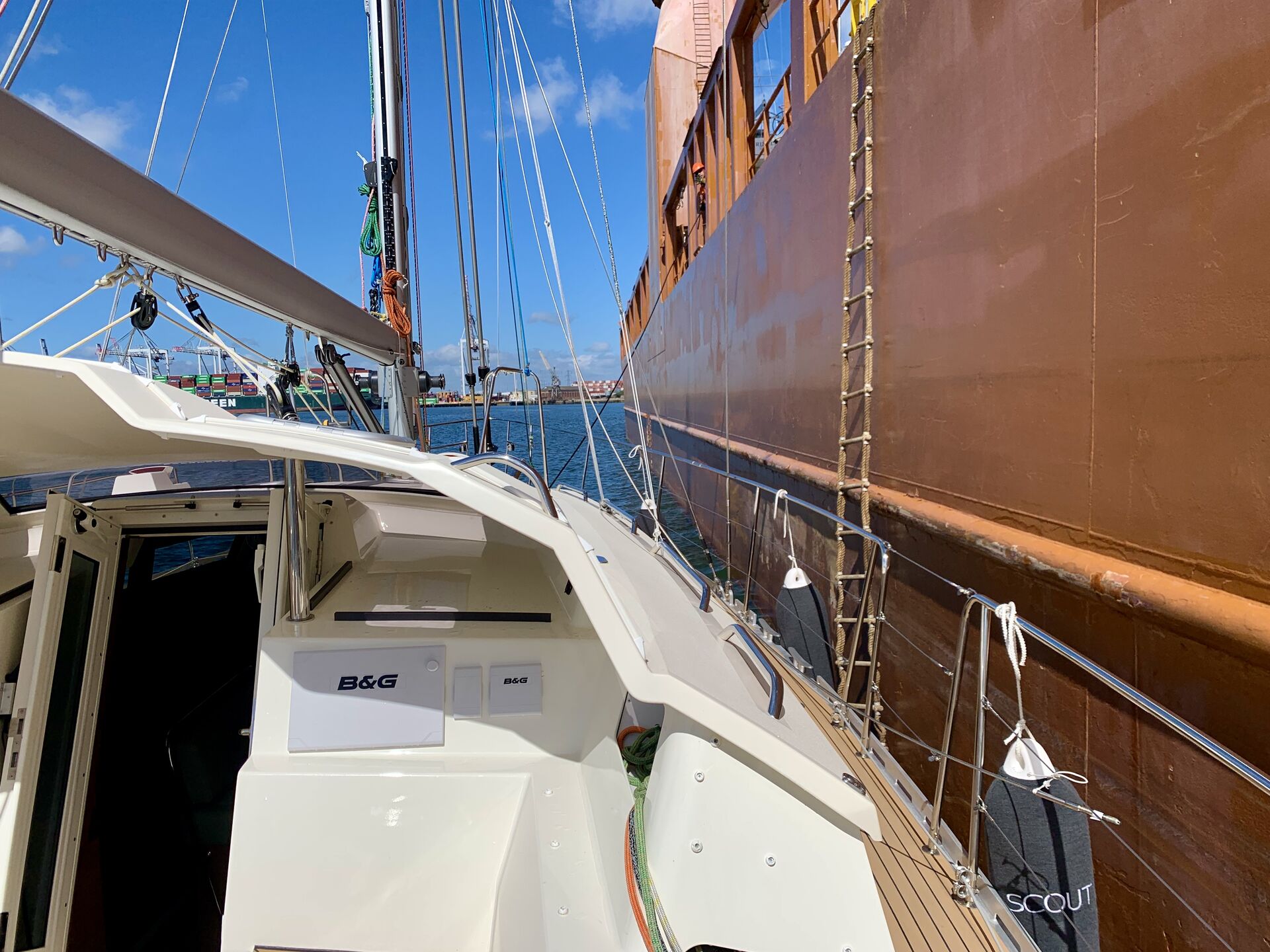 But with that behind us, the Solent put on a beautiful spring day for Kevin, our man from Swiftsure Yachts, to load her, and send us the photos.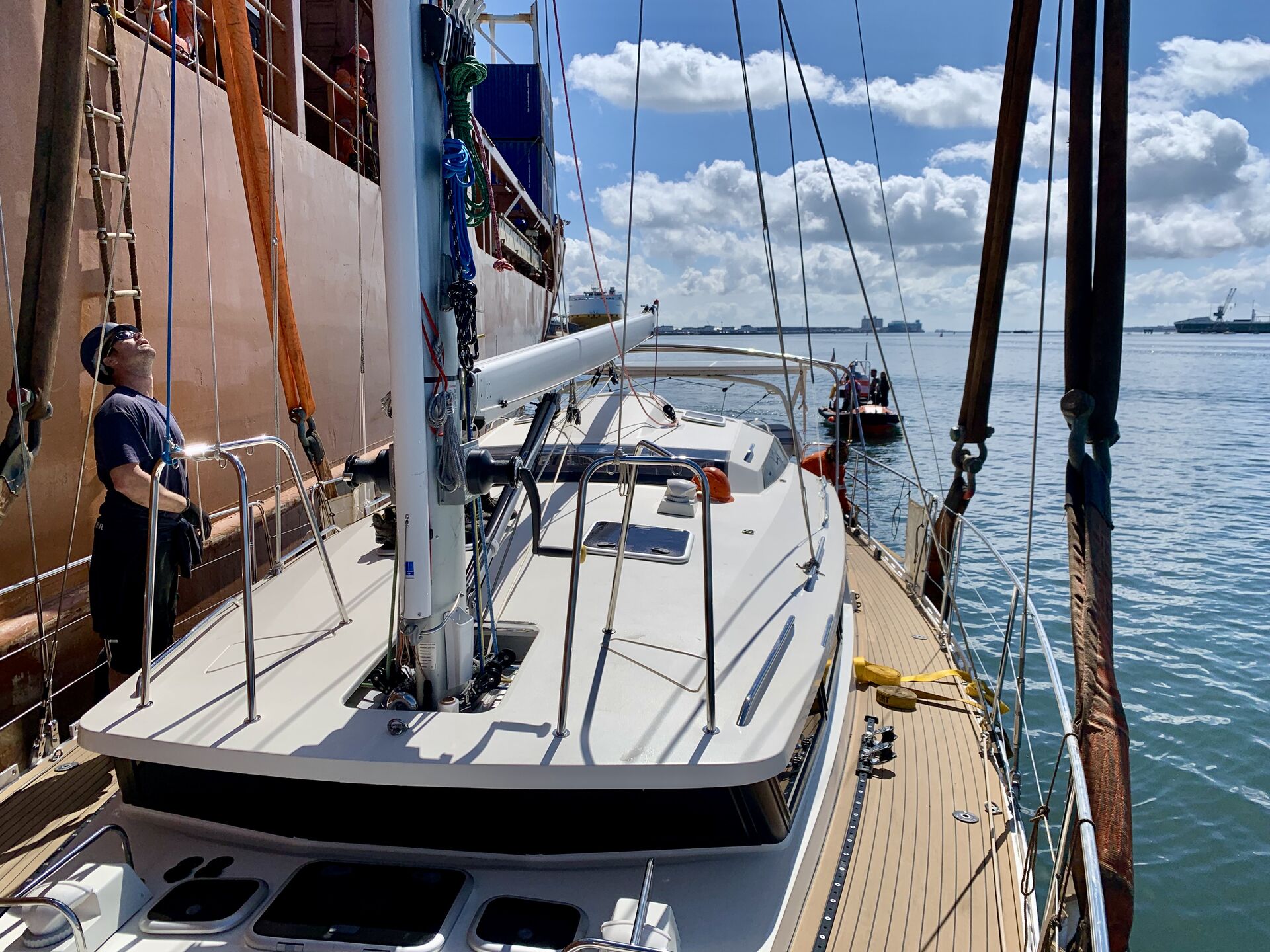 Once Scout was lifted up out of the water, her tie-down straps were installed. The bottom of the hull looks pretty clean despite being in the marina for two months - which might mean our Sonihull system is working well!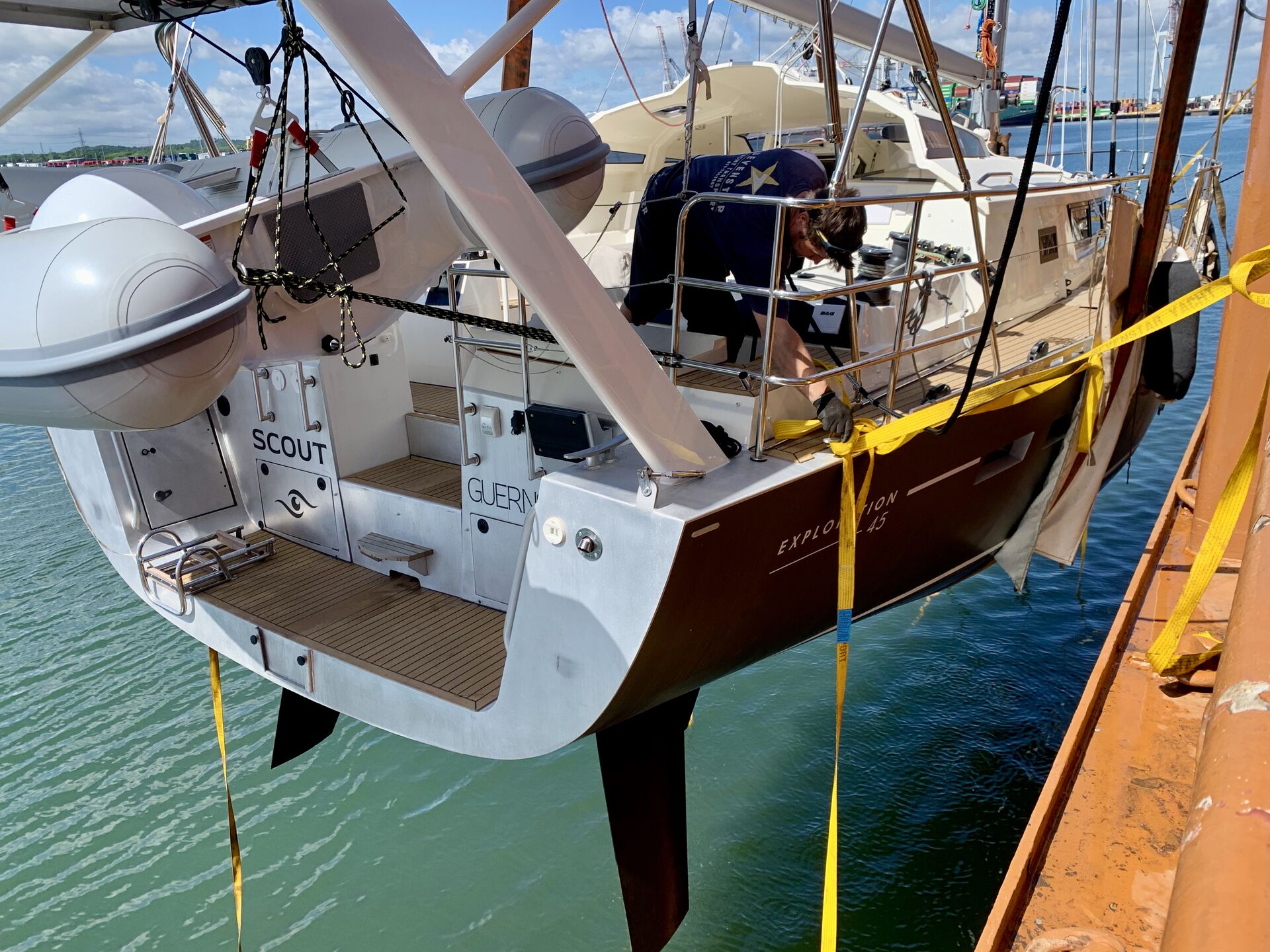 There's a fun video of the crane turning to bring Scout onto the main deck. Don't forget… she weighs at least 15 tons!
Here's Scout being lowered onto the deck, shiny (or more likely 'slimy') in the English sunshine.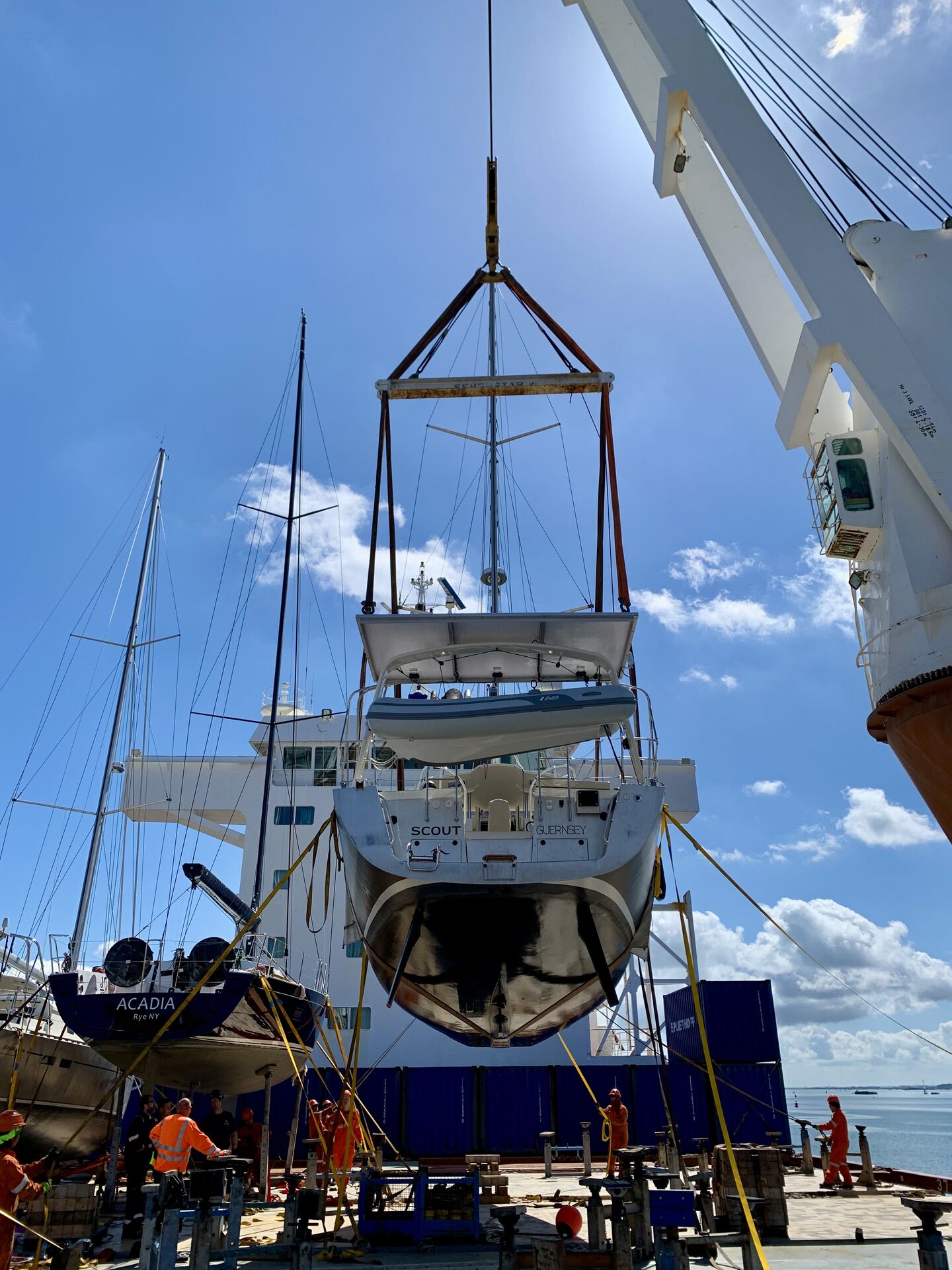 The boats are lashed from three points on each side of the hull…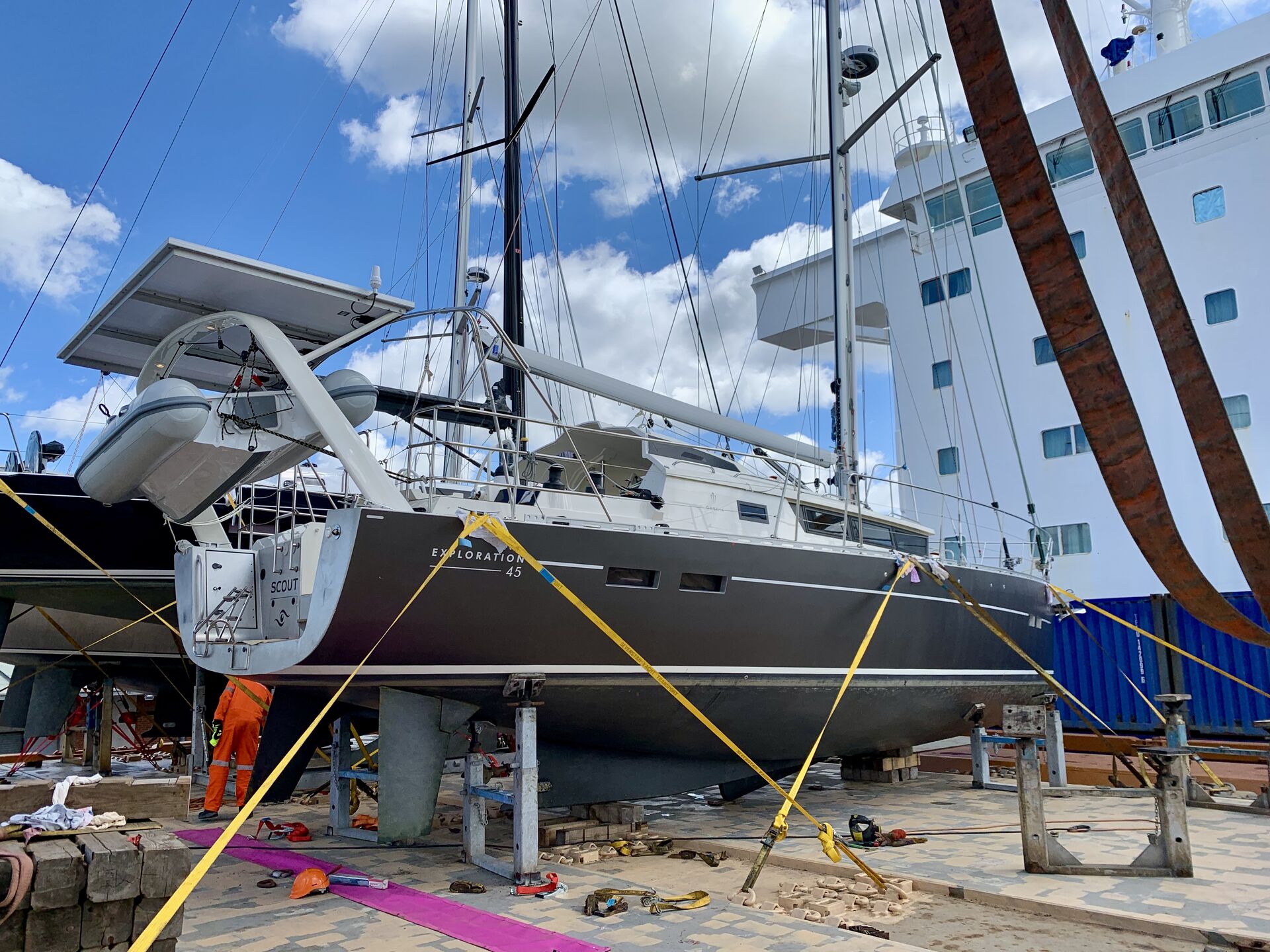 …and the stands supporting the hull are locked in place so that Scout is rock solid for the forthcoming Atlantic swell.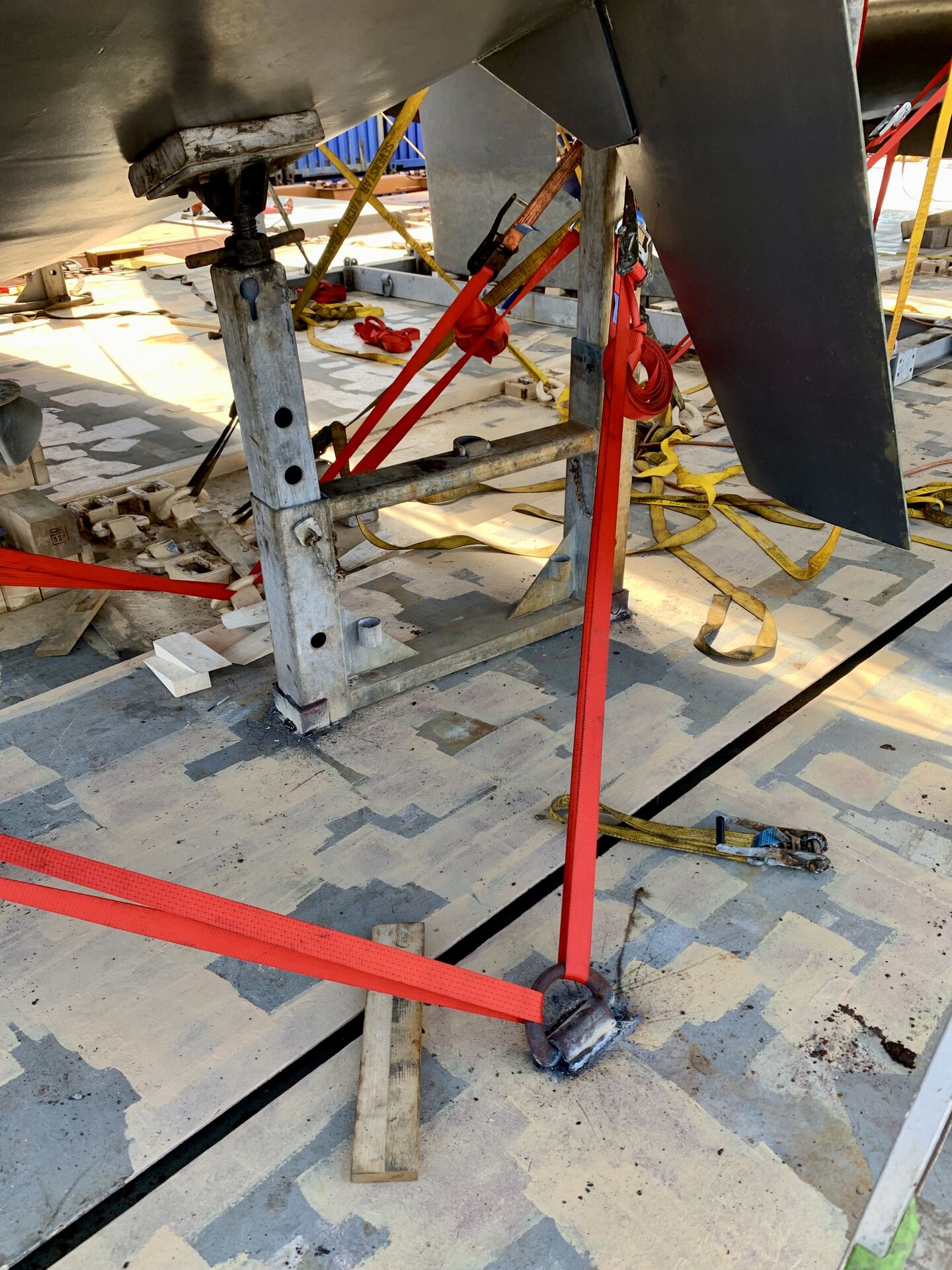 Scout is going to share the ride with both sailing and motor yachts. On her starboard side, an Allures 40.9 and on the other, one of the first of the new J-45 boats. On the outside, another Garcia 45, Scylla - with her distinctive bare hull.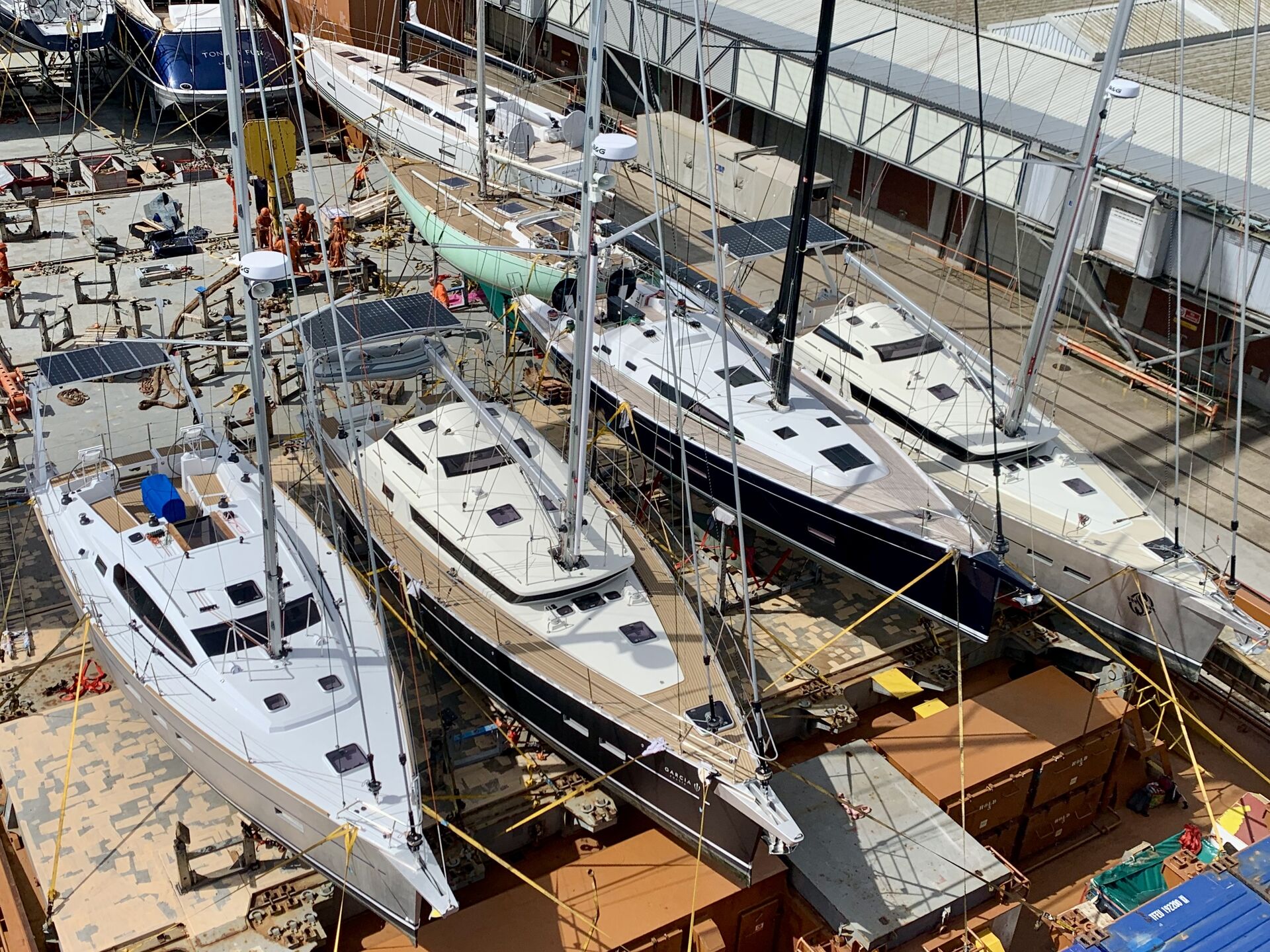 We'll be heading to Newport next week to see Scout lowered back into Narragansett Bay, welcome her to the US, and finally get some nautical miles under the sails!