Scout Sets Sail for Southampton
After a winter of hanging out on the hard at the Garcia yard, it was time to get Scout's hull wet again. At 4:45am on March 16th, Scout finally said farewell to France, and ventured out into darkness towards England and across the Channel.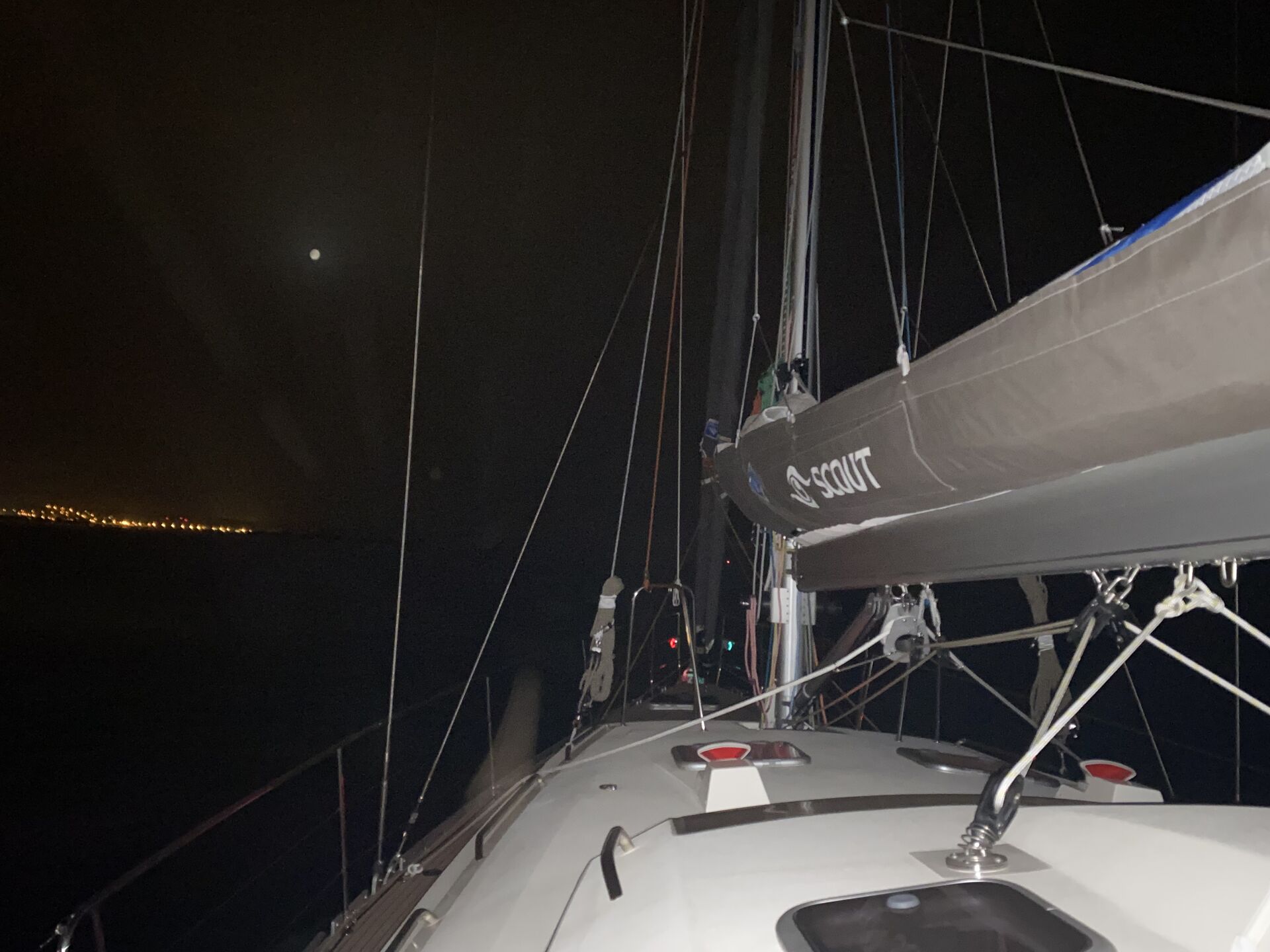 Although the weather window was less than ideal for this 87 NM, 13 hour crossing, with easterly 10 knot light winds, we were on a schedule and wanted to arrive into Southampton before it got dark. With the mainsail, genoa and the motor, we were able to average about 7 knots in the Channel. The Traffic Separation Scheme (TSS) kept us busy as we maintained a lookout for ships going both east- and westbound in their two lanes.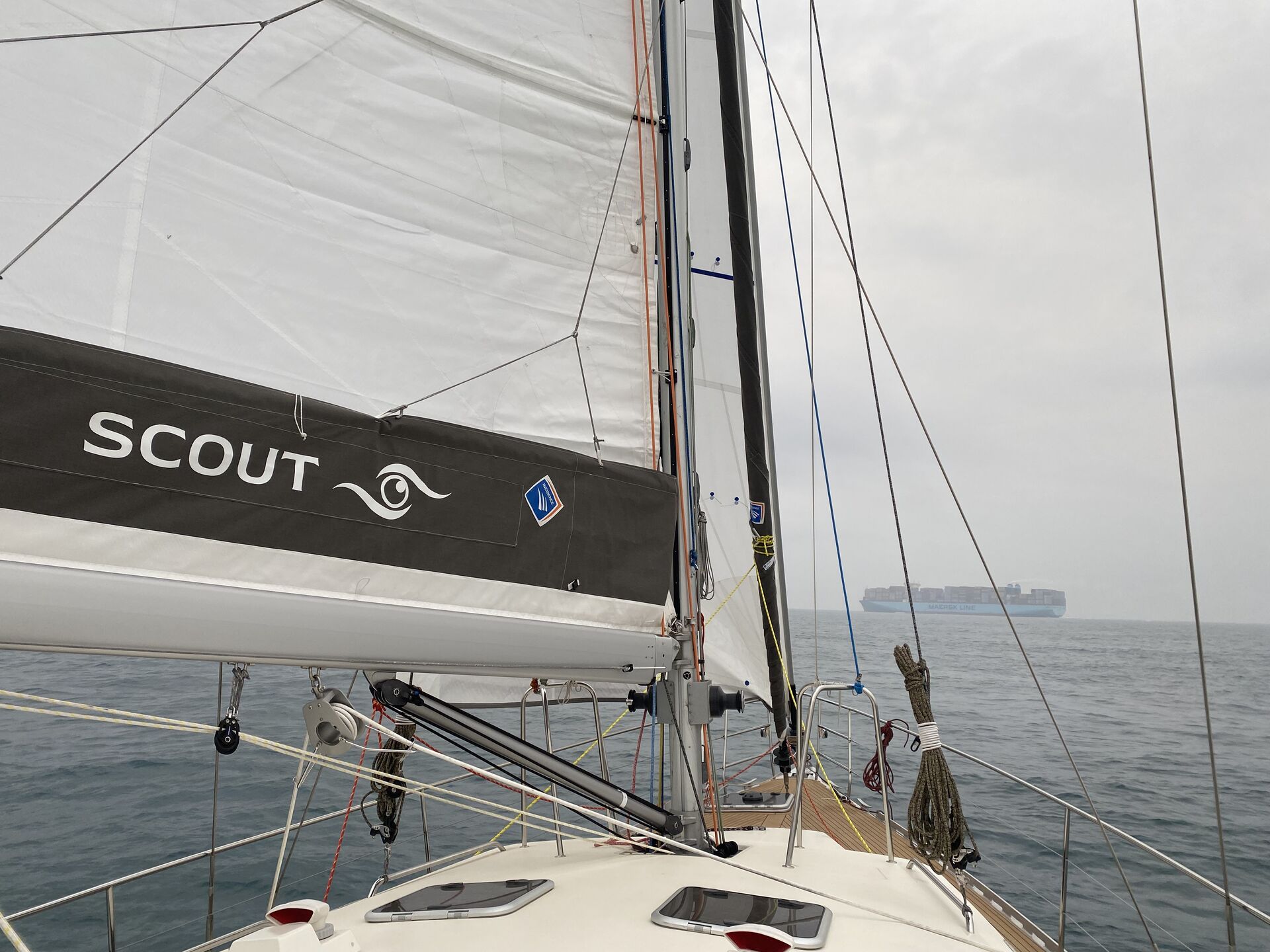 As we approached the south western edge of the Isle of Wight, the weather got decidedly grim - it was March after all! The famous Needles rock appeared out of the mist to our starboard and I was able to check this sighting off my list of 'must-see' places.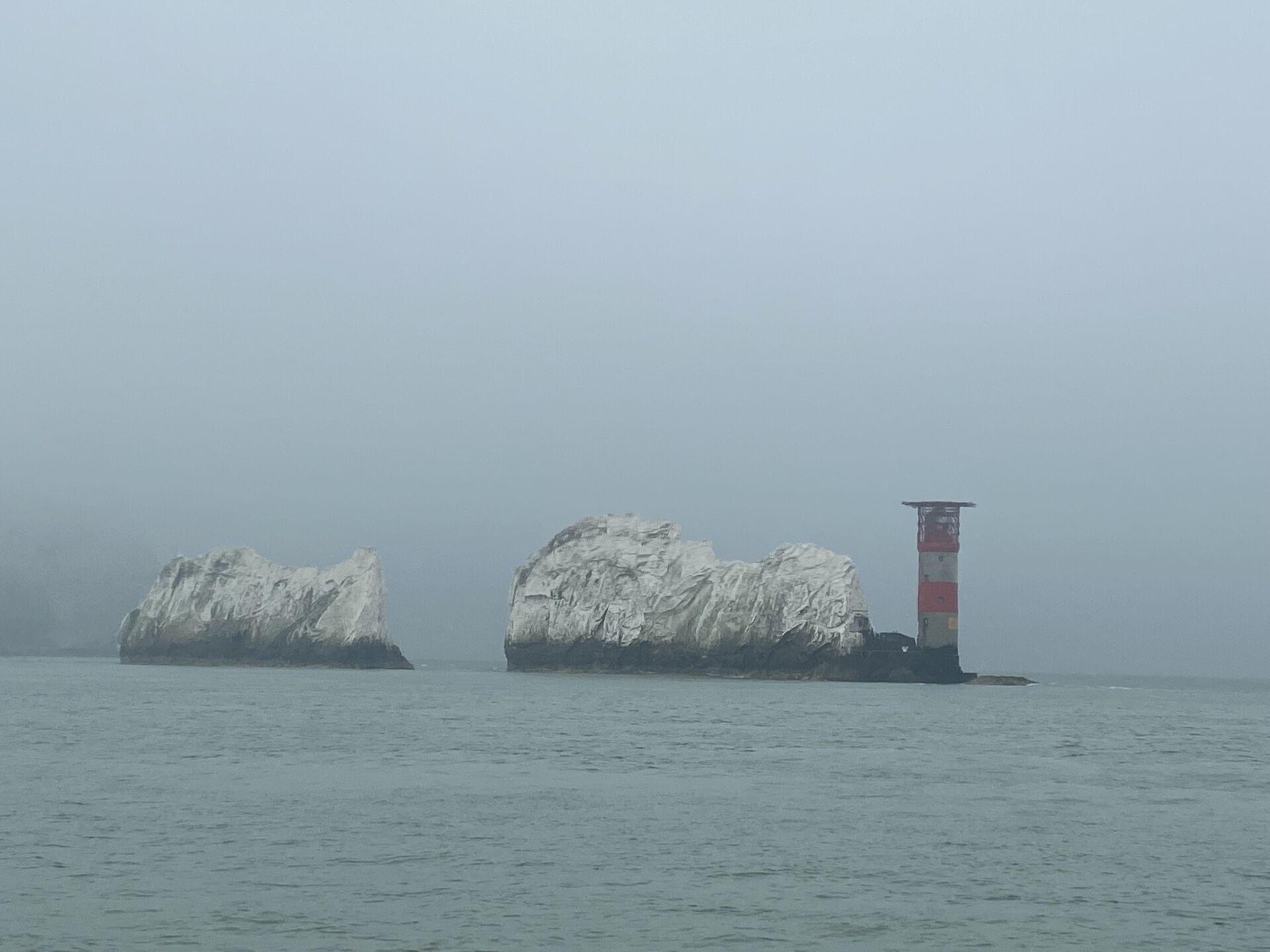 The autopilot kept us on course, and, once we were in the Solent it became a no-brainer to drive Scout from inside the cozy and dry nav station interior, and using our second and oh-so-useful electric throttle. Our destination was Town Quay Marina in Southampton and we made it just in time to catch a full, auspicious rainbow over Scout and the other boats.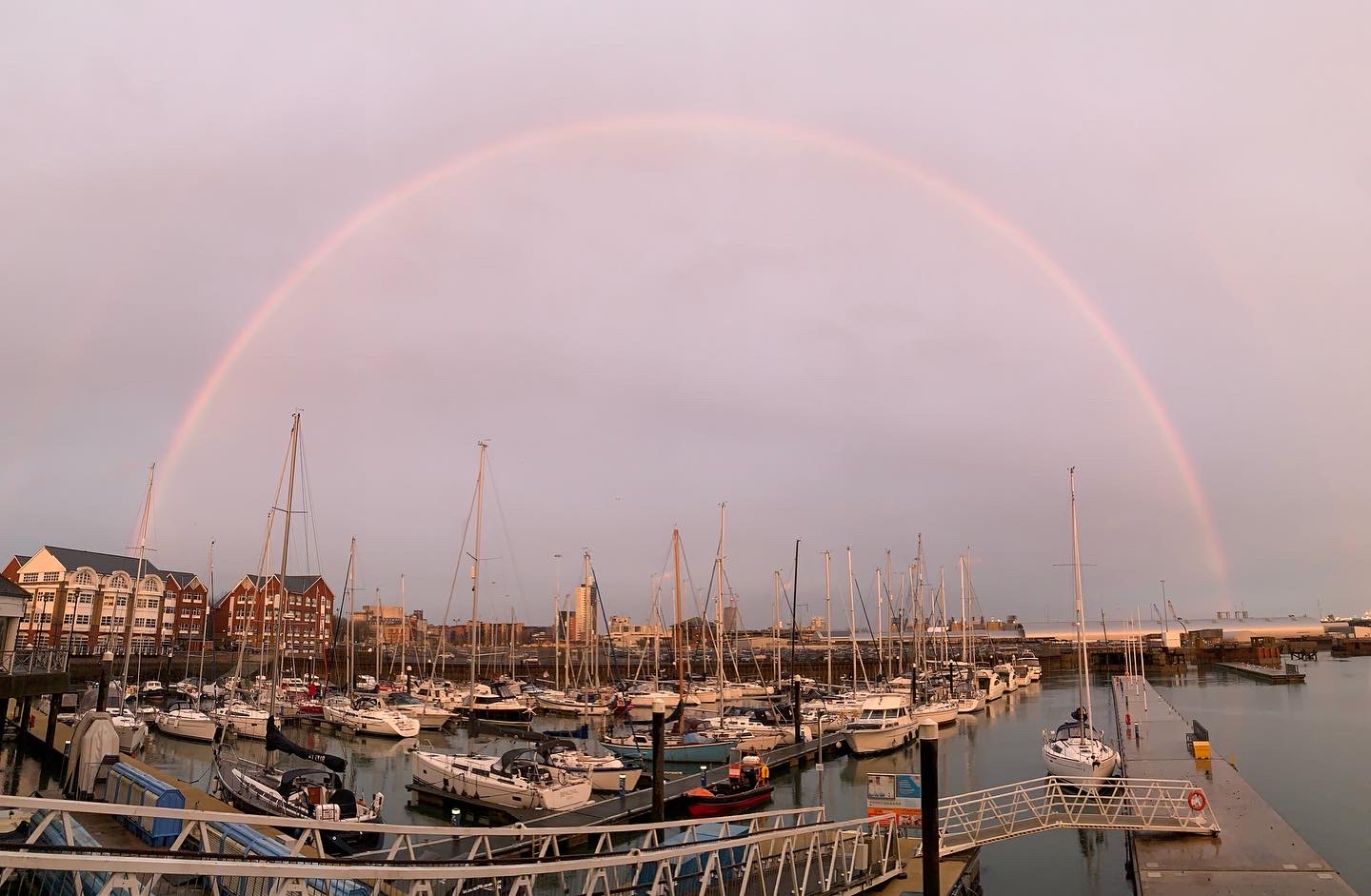 In the days that followed, we prepared Scout for the big ship across to the US by removing her sails and the various running rigging. I also wanted to test the washing machine and am pleased to report that the power source came directly from our mighty solar panel array. It's the little things, but I readily admit to getting a little excited by this sort of self-sufficiency!