Front Of the Line
As the construction progresses, the hulls seem to move forward in the factory, and Scout now sees daylight! It seems like this first part of her conception is starting to come to an end.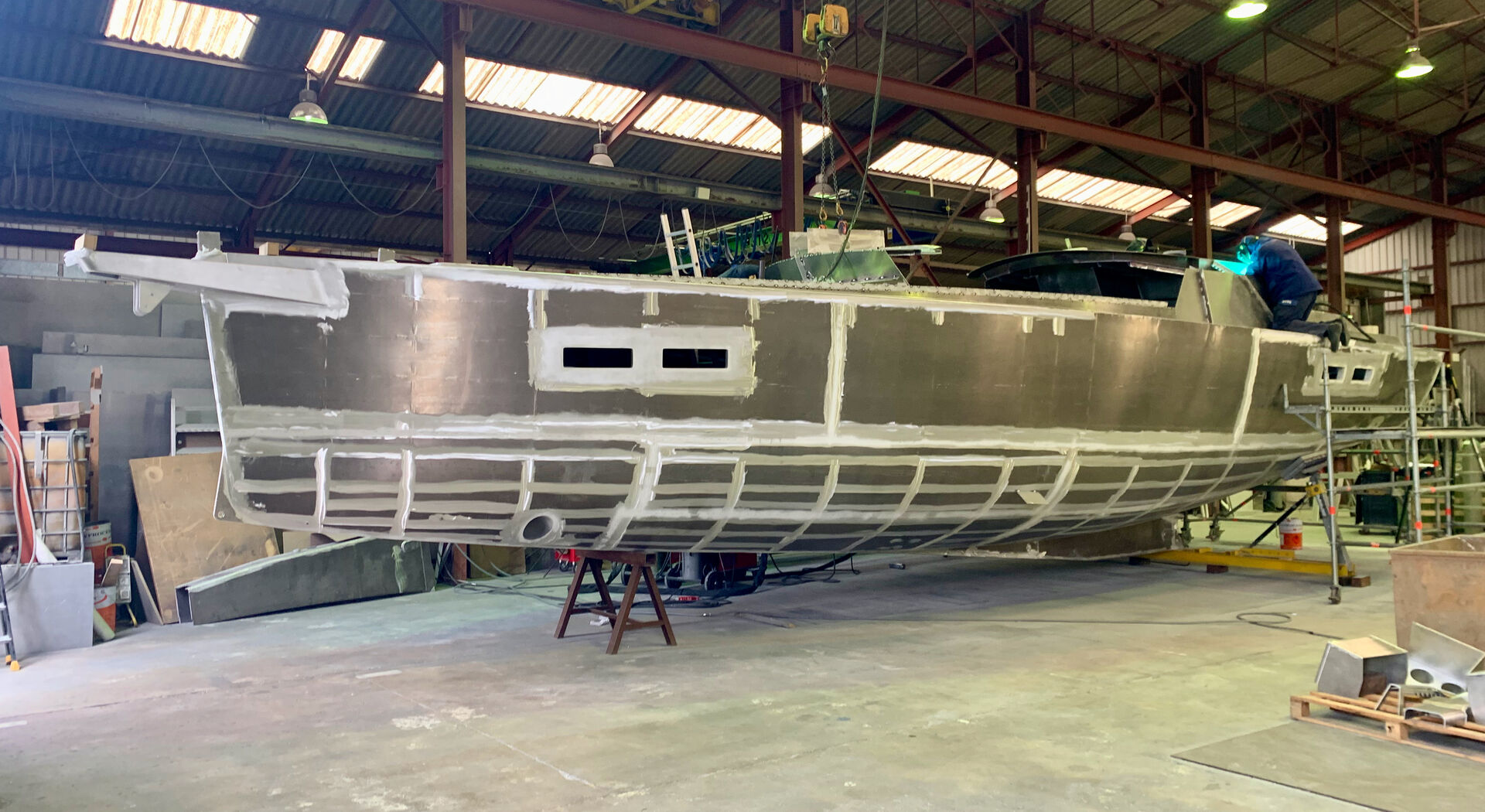 The bow is now complete. The forefoot includes a triangular plate at the bottom of the stem, specifically designed to break ice if we (who, us?) ever get too adventurous. The hole would take a line if Scout ever needed to be towed or hauled out.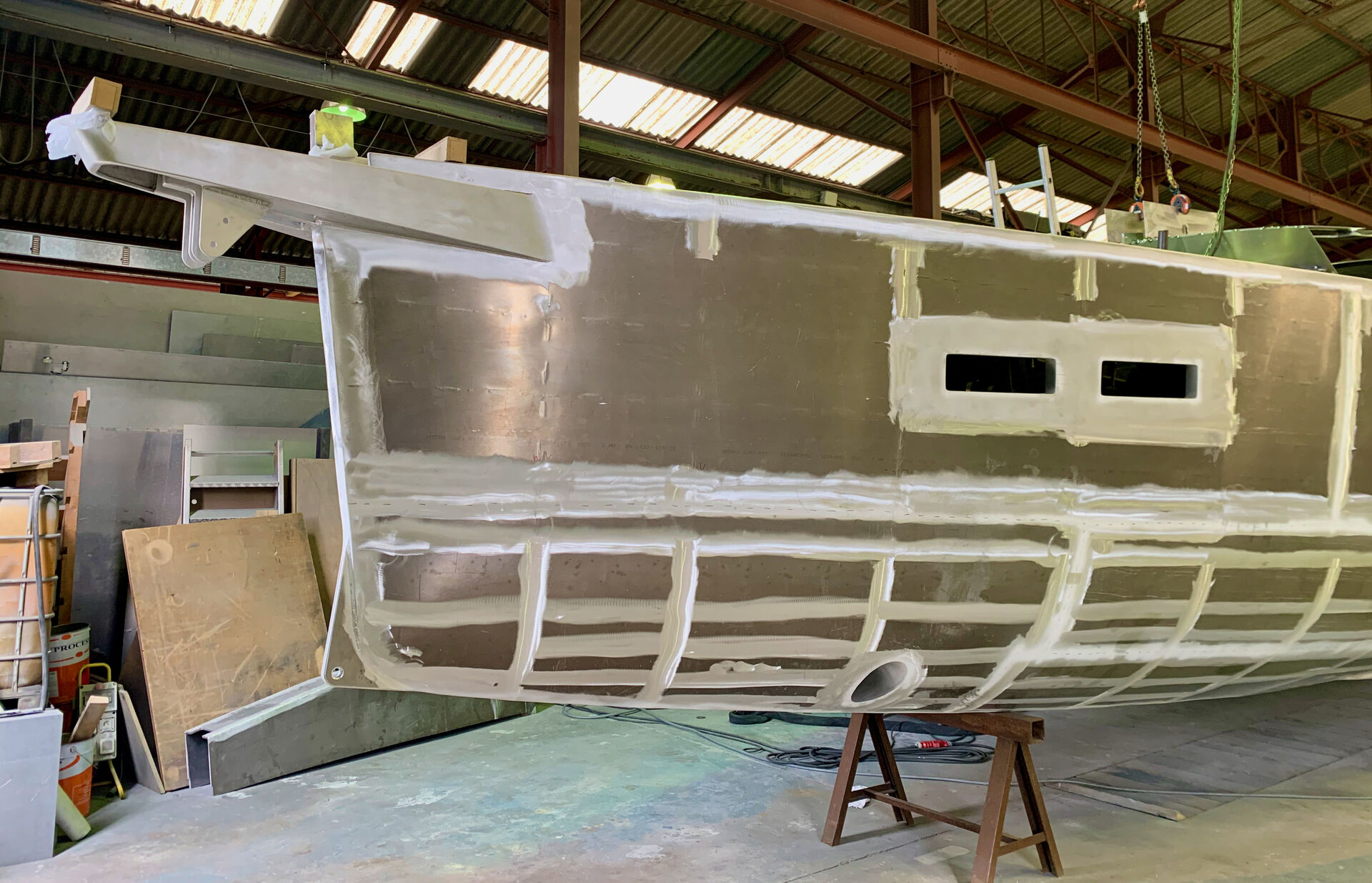 The cockpit has evolved quickly - and both the companionway and the area under the dodger are both starting to shape up.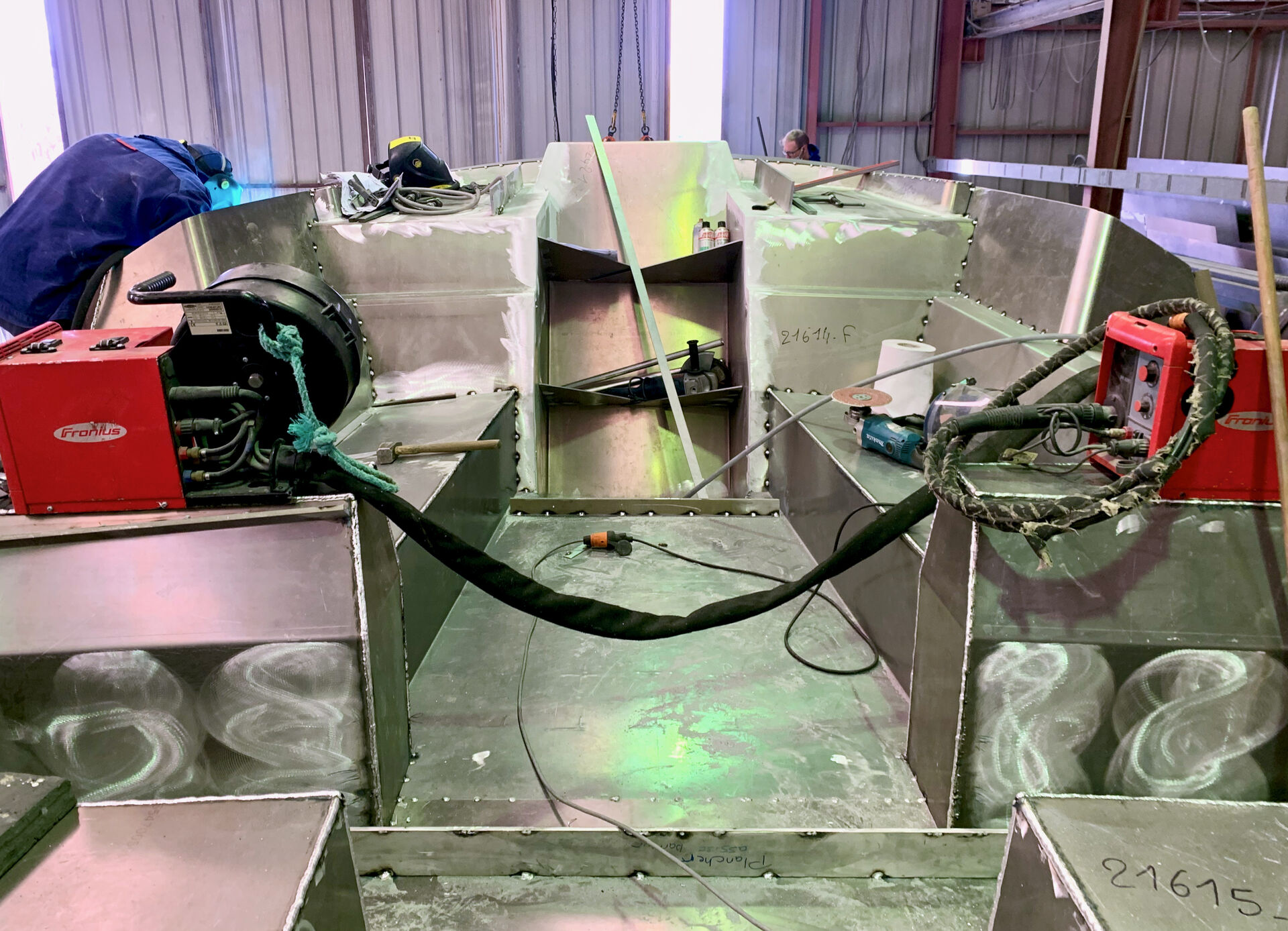 We also have one new photo of the underside of the hull, with a clear view of where one of the rudder stems will emerge from the steering system. The two rudders are angled out slightly, which means the steering is more effective when the boat is heeling.
The twin rudders also unlock Scout's secret amphibious mode. When beached or drying out in tidal estuaries, she'll stand upright with three points of contact.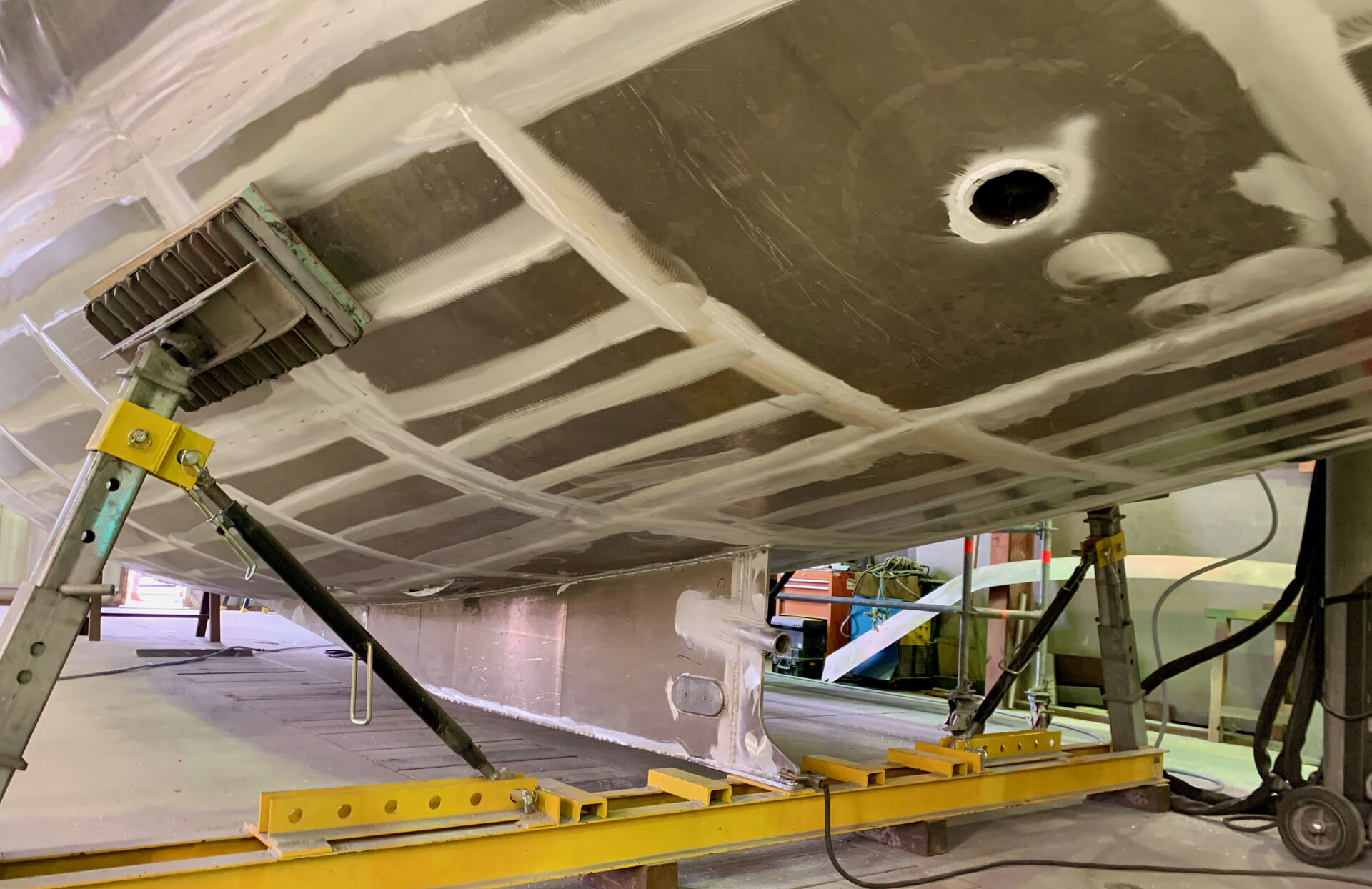 Also, if you look carefully, you can start to see a few of the little details of Garcia's rugged design: the aluminium bars over what seems to be one of the through-hulls, and the plate on the skeg for a sacrificial zinc anode so that Scout doesn't become a battery and corrode herself into the ocean.
That's all we have for now. Stay tuned for more photos as we get them!