The Right Way Up
After a short interlude, we just got a new series of photos from the welding factory. There's a whole lot of new progress to share - and no more having to turn our phones upside-down to imagine what's going on!
Alarmingly, the first update seems to be that the top of the bow - the prow? - has been cut off!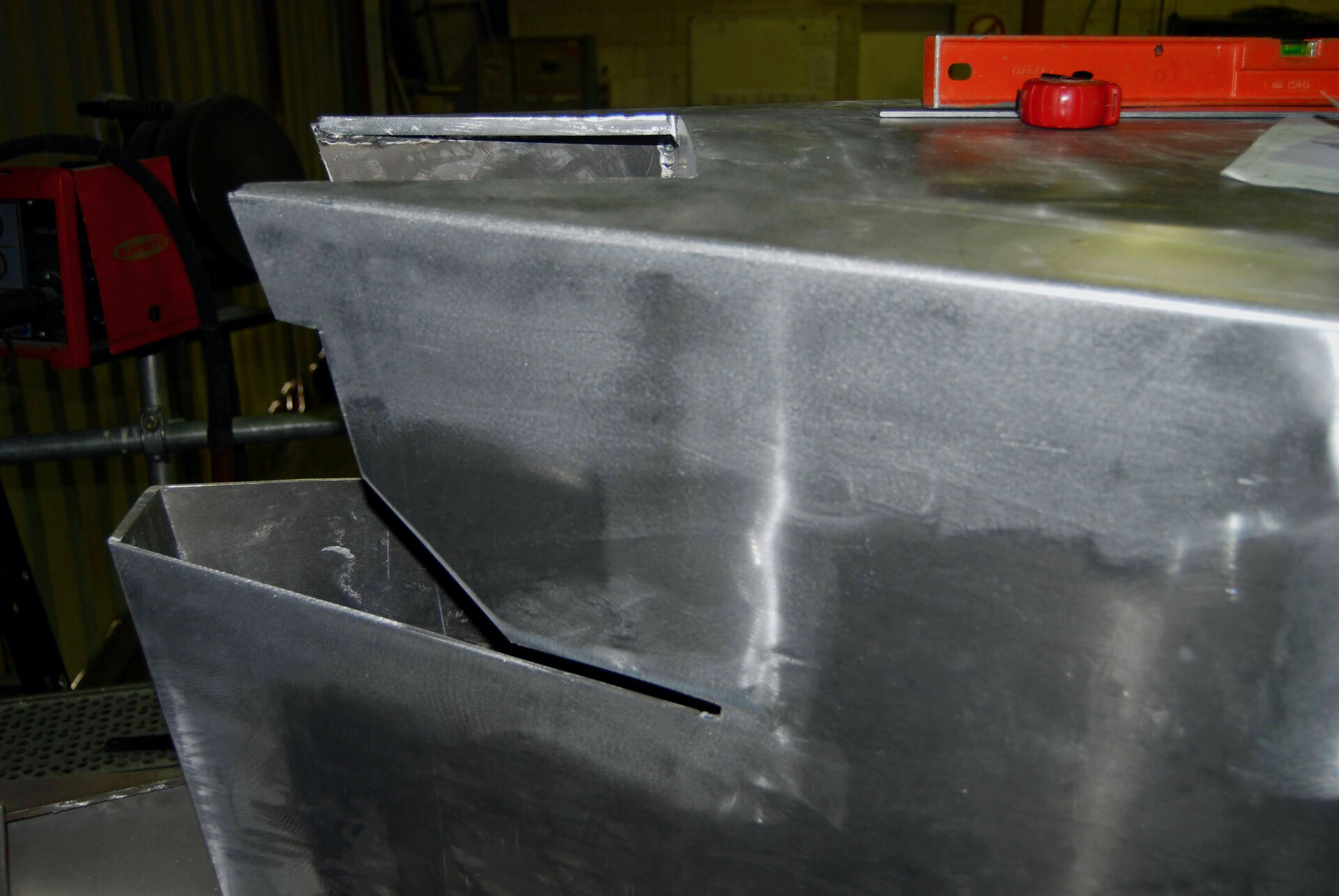 But thankfully with purpose, since this is where the pulpit gets attached - so that the anchor will drop away from the bow of the boat. Evidently that was crafted separately and then welded onto the hull.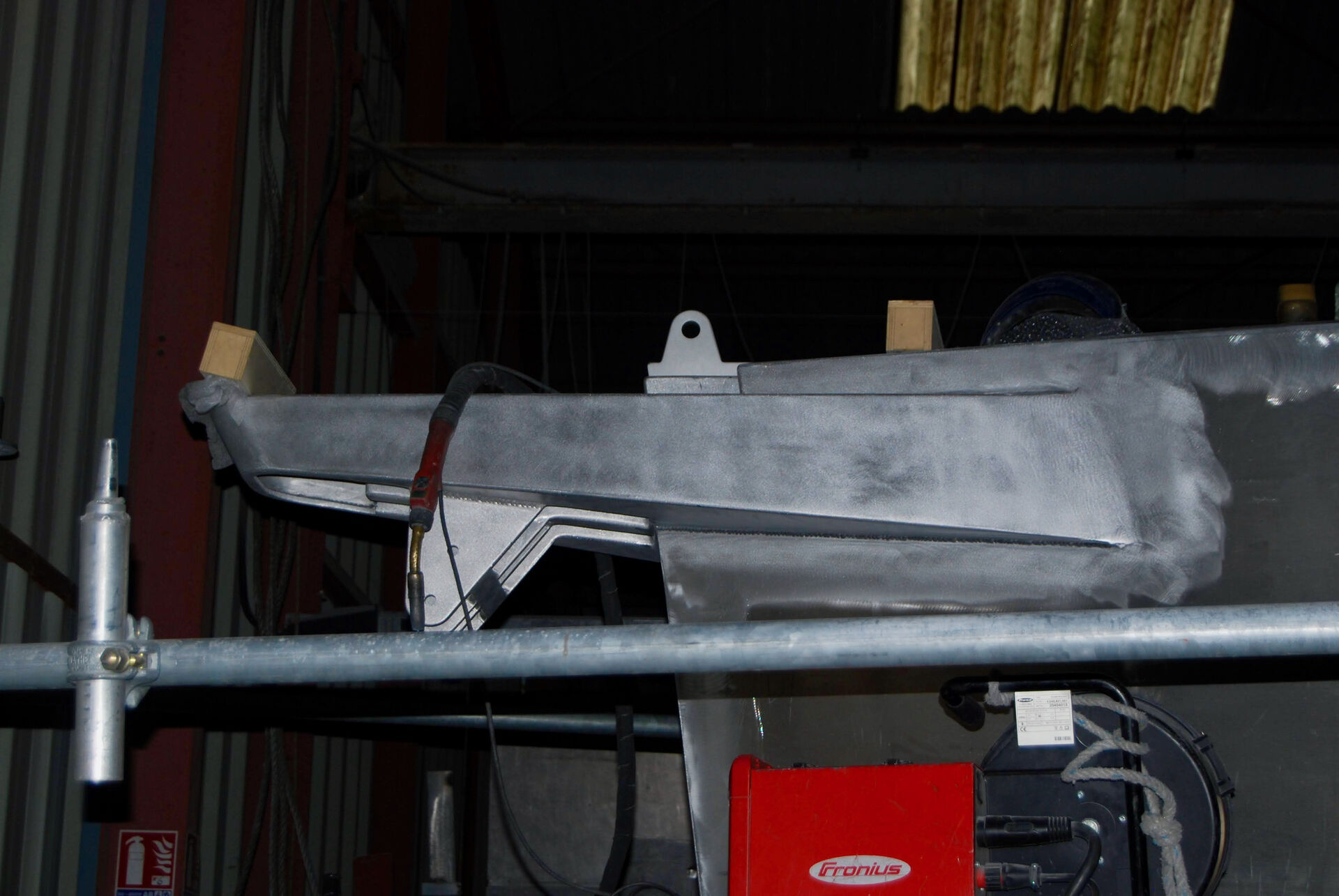 The photo shows how seamless the final welding and finish will be across the whole hull when finished - she's going to look great.
Apart from now being at her full length, you might also notice a small detail: Scout is now the right way up! We don't have any photos or videos of just how that actually happened, but suffice to say it's now a lot easier to imagine Scout in her full form: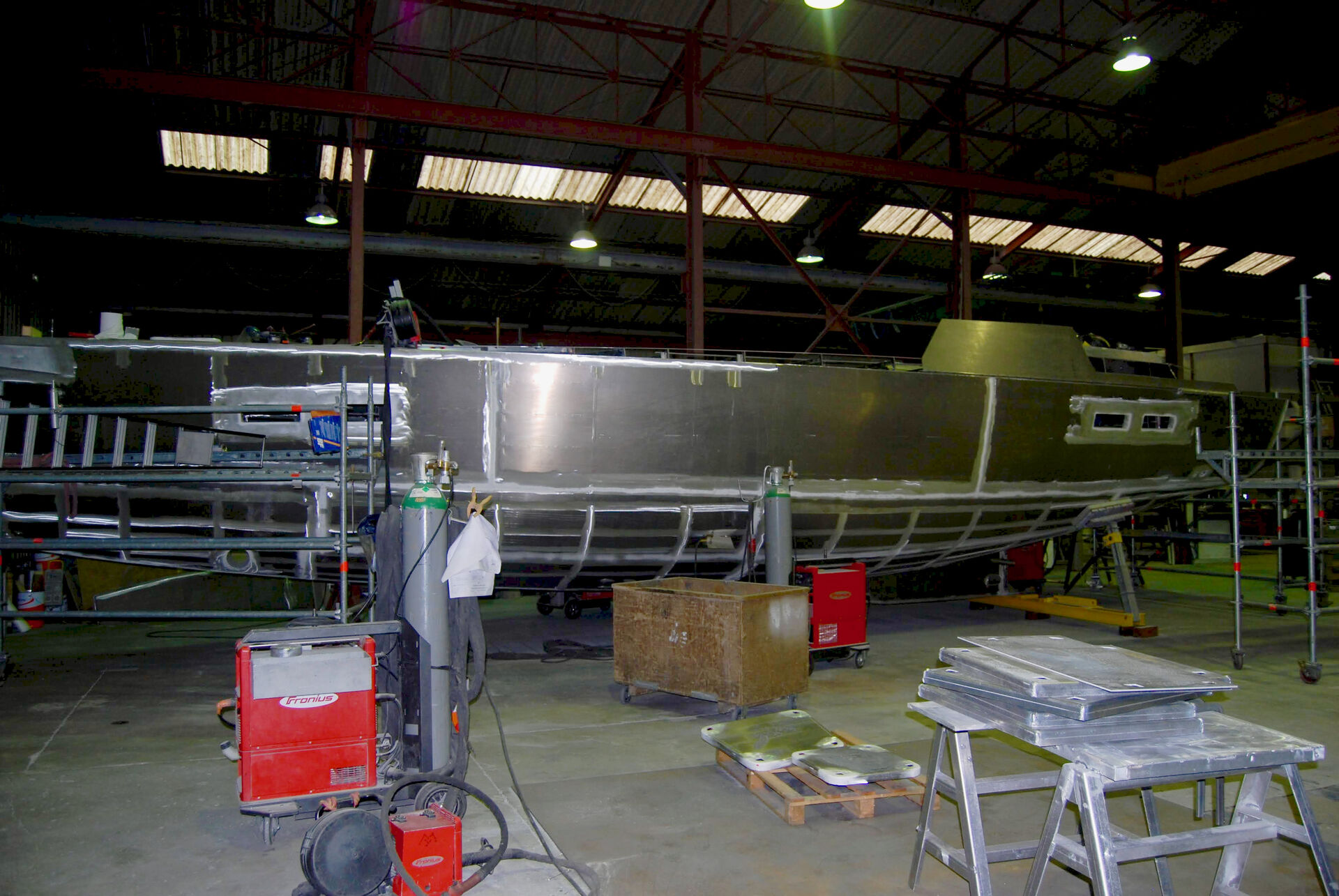 You can see that both pairs of cabin windows have been put into the hull, and underneath the scaffolding on the left of the photo, the tube containing the bow thruster so we can maneuver Scout easily in tight spots. The vertical plate above the aft cabin is the sidewall of the area by the companionway that will support the rear of the roof.
Underneath, the skeg is partly supporting the hull already, and you can see where the propeller shaft will exit, from both the outside and inside: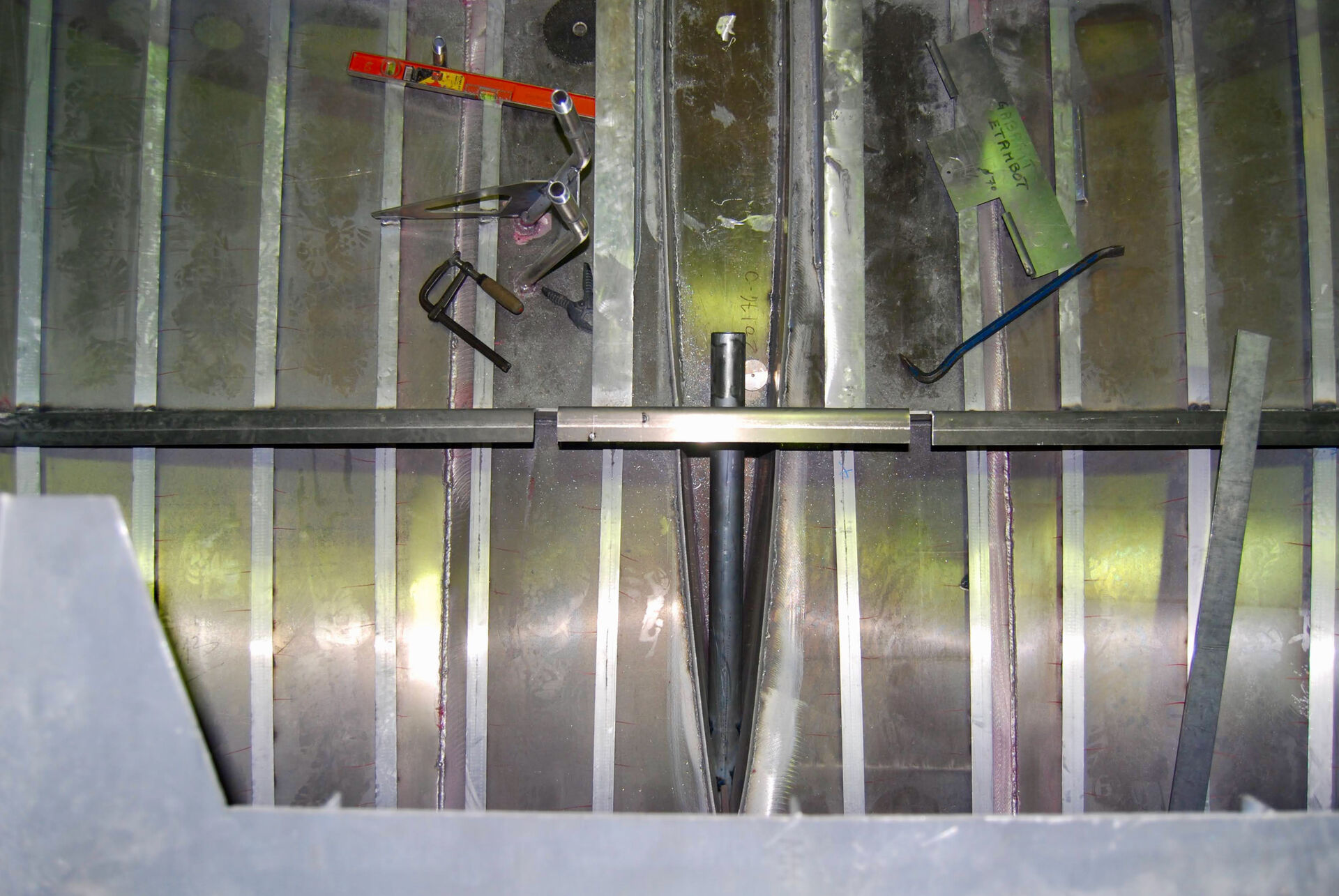 And up above, the cockpit is starting to take shape too, with the starboard and port helm stations taking shape: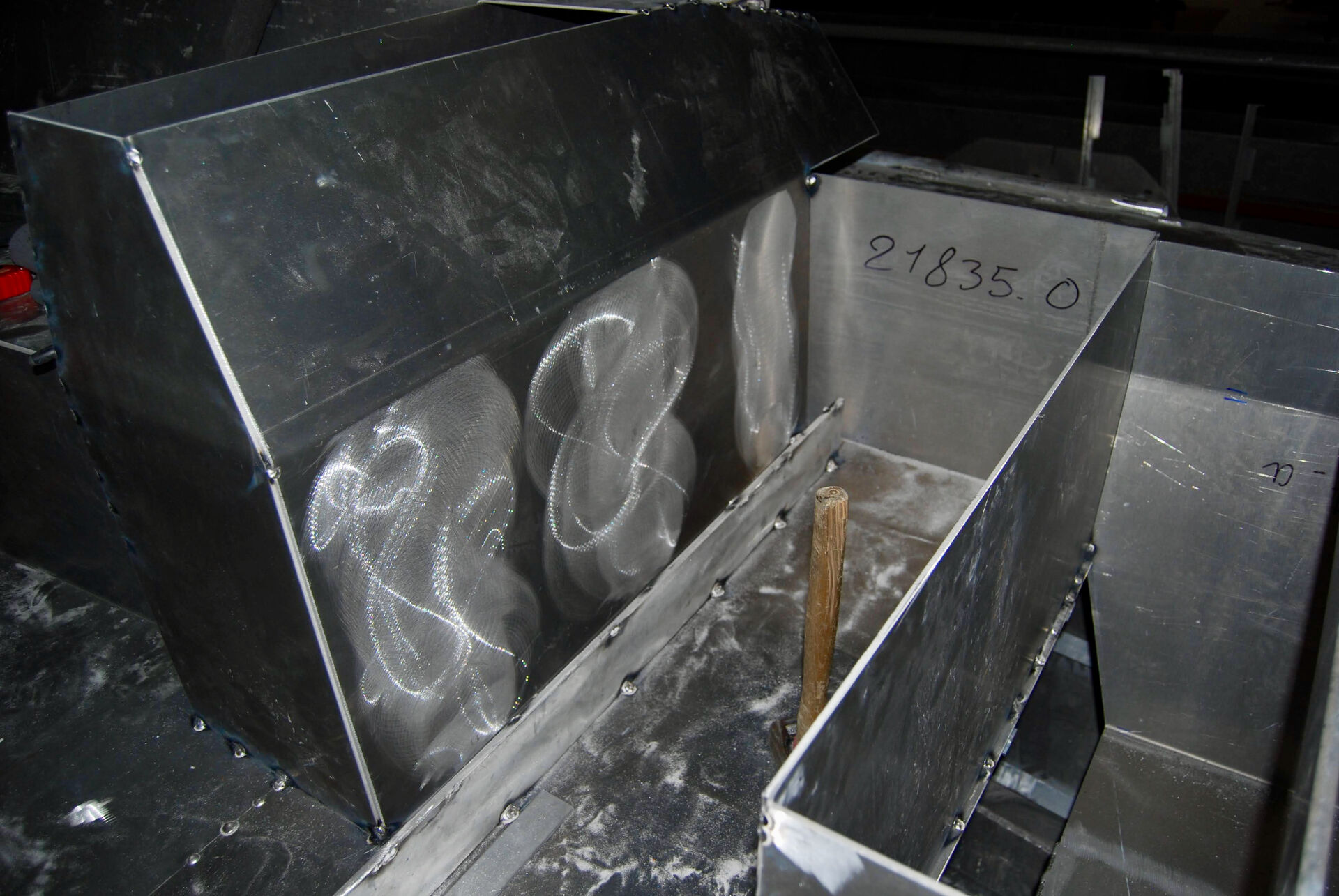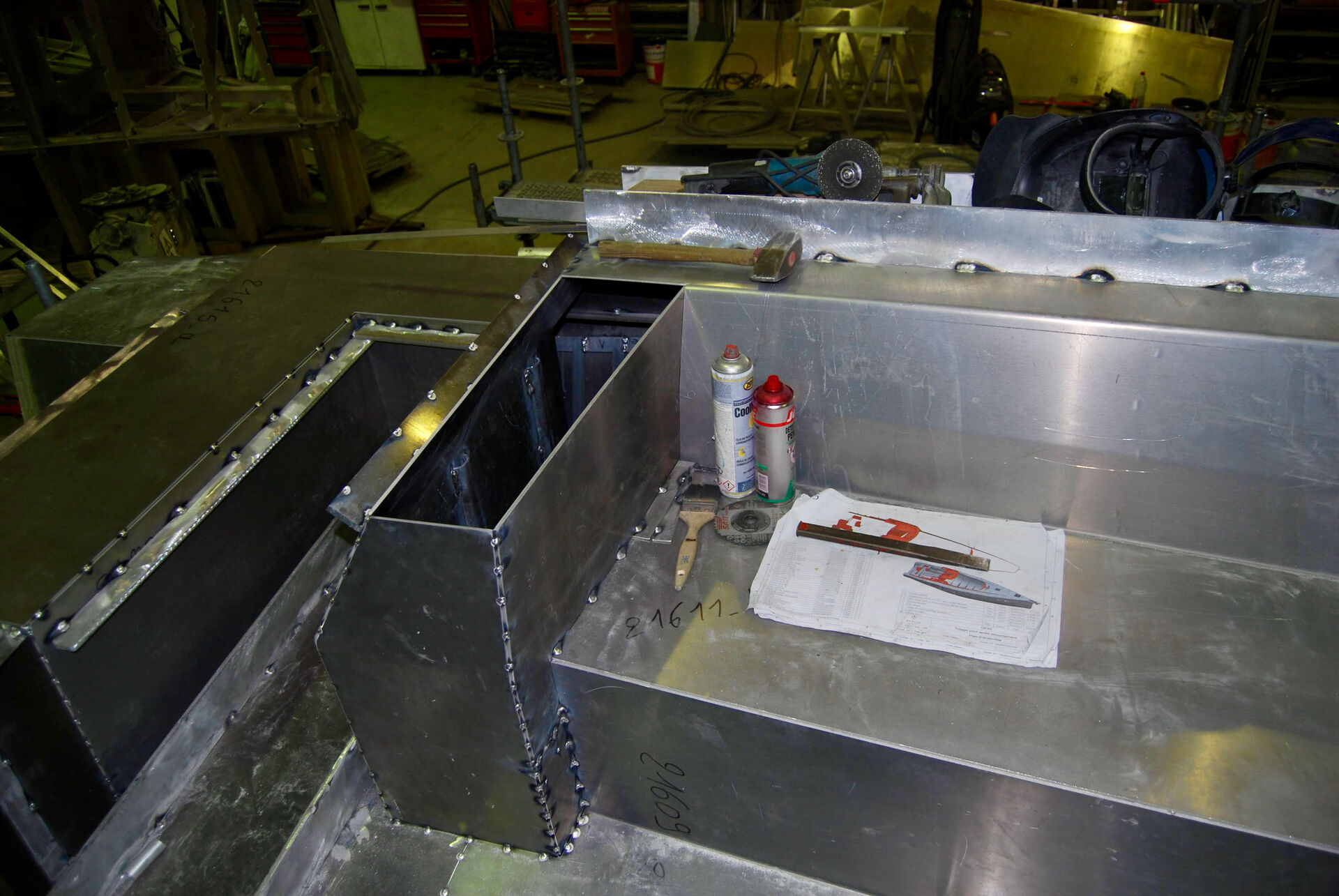 It looks like we are already onto page 5 of the assembly manual!
Up front, the sail locker is a single ladder away from being our garage…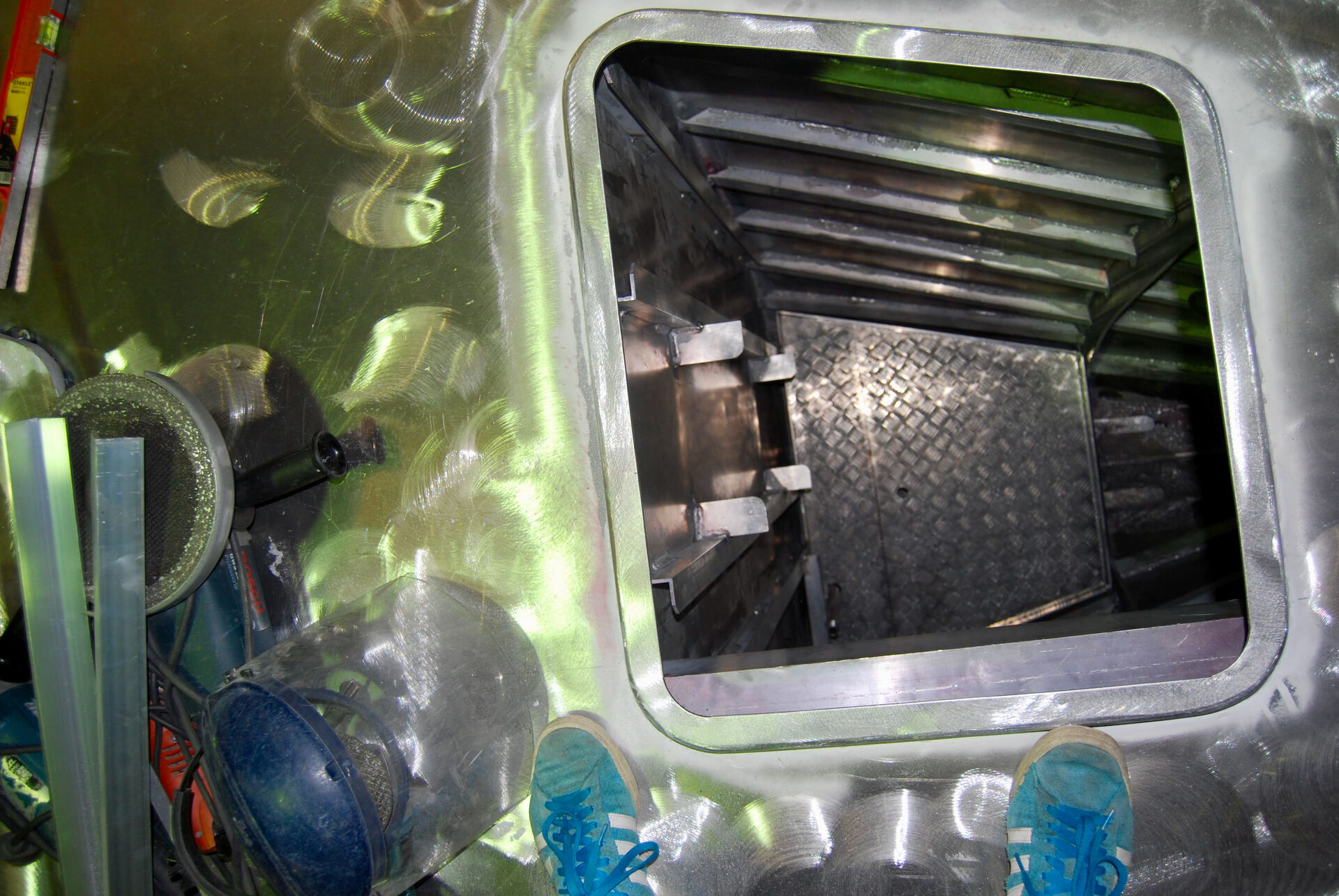 …and stepping back a little, it's taking less and less imagination each time to see Scout for what she will be - a tough world adventurer that can take on anything: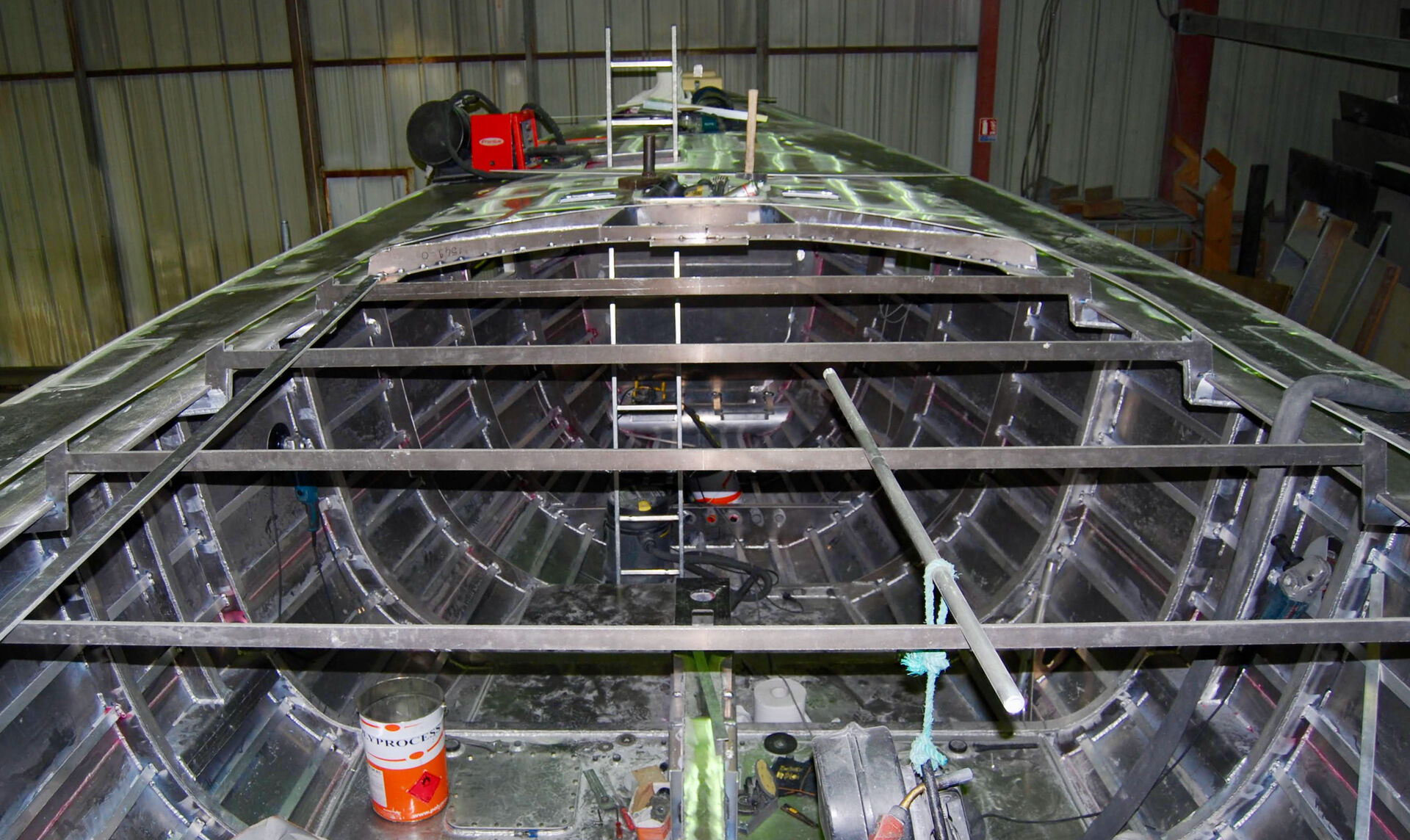 Stay tuned for more photos as we get them!