More Coats
It turns out that there are more coats of paint required than we realized. So not much other progress to report on apart from a few successive shades of grey!
Scout's foredeck gives a passable impression of a navy gunboat: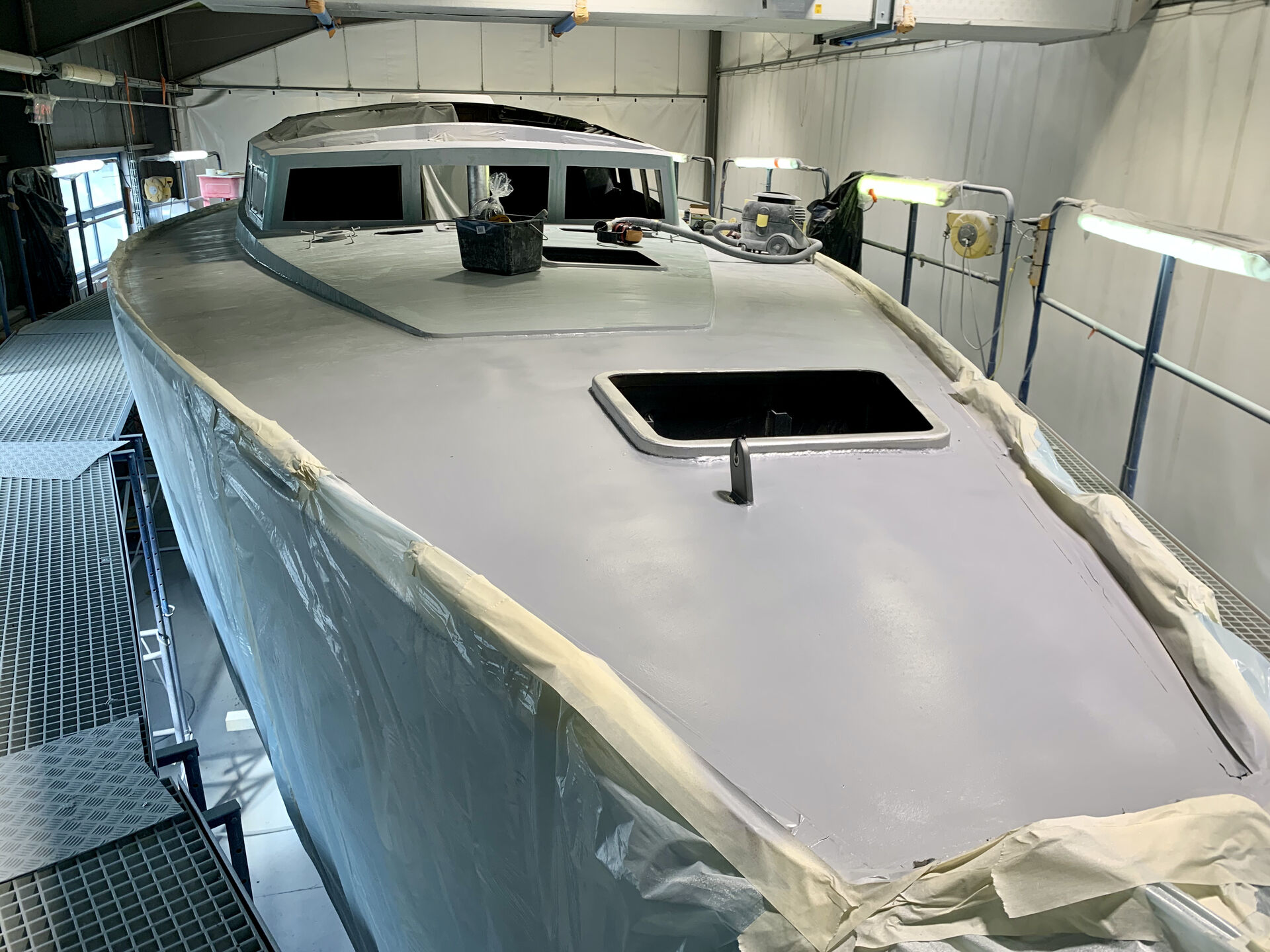 But a few days later, it's starting to look like a finish on the hull: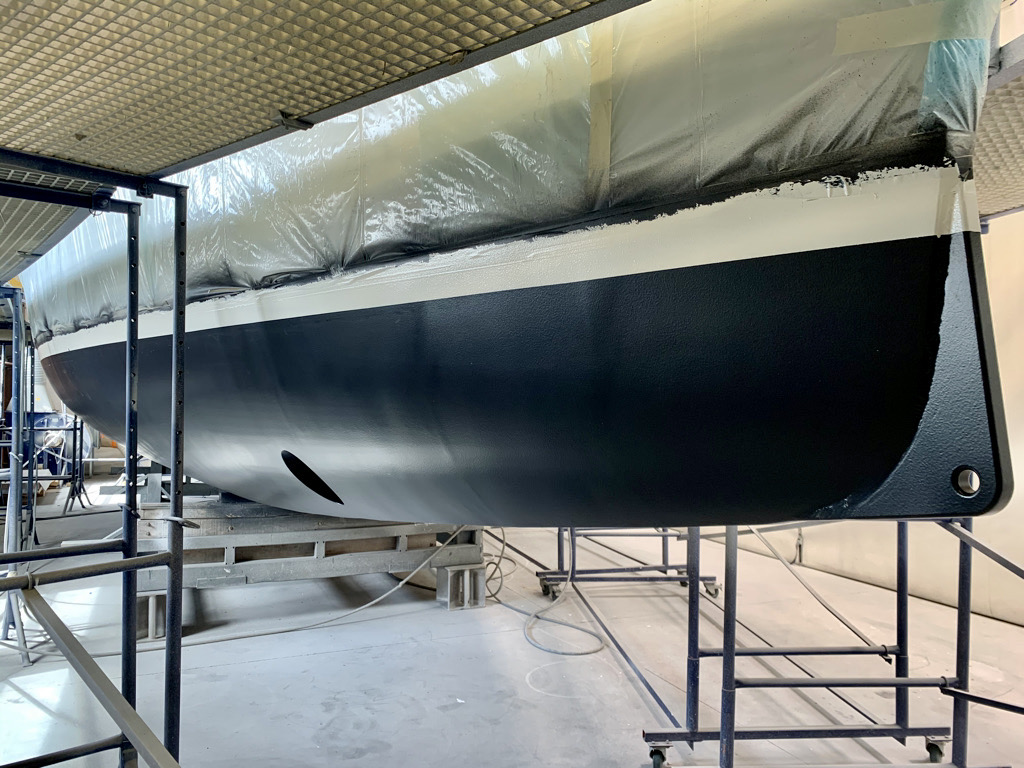 And the cockpit is looking close too - though maybe a coat or two to go: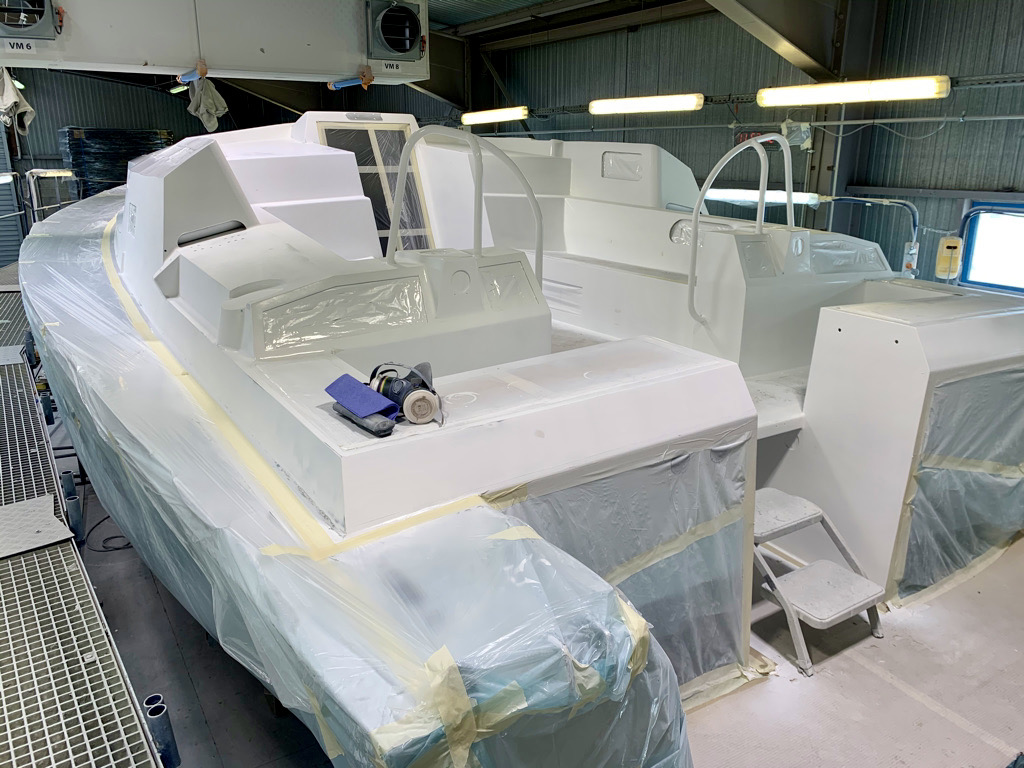 Even the centerboard gets a quick matching lick of paint: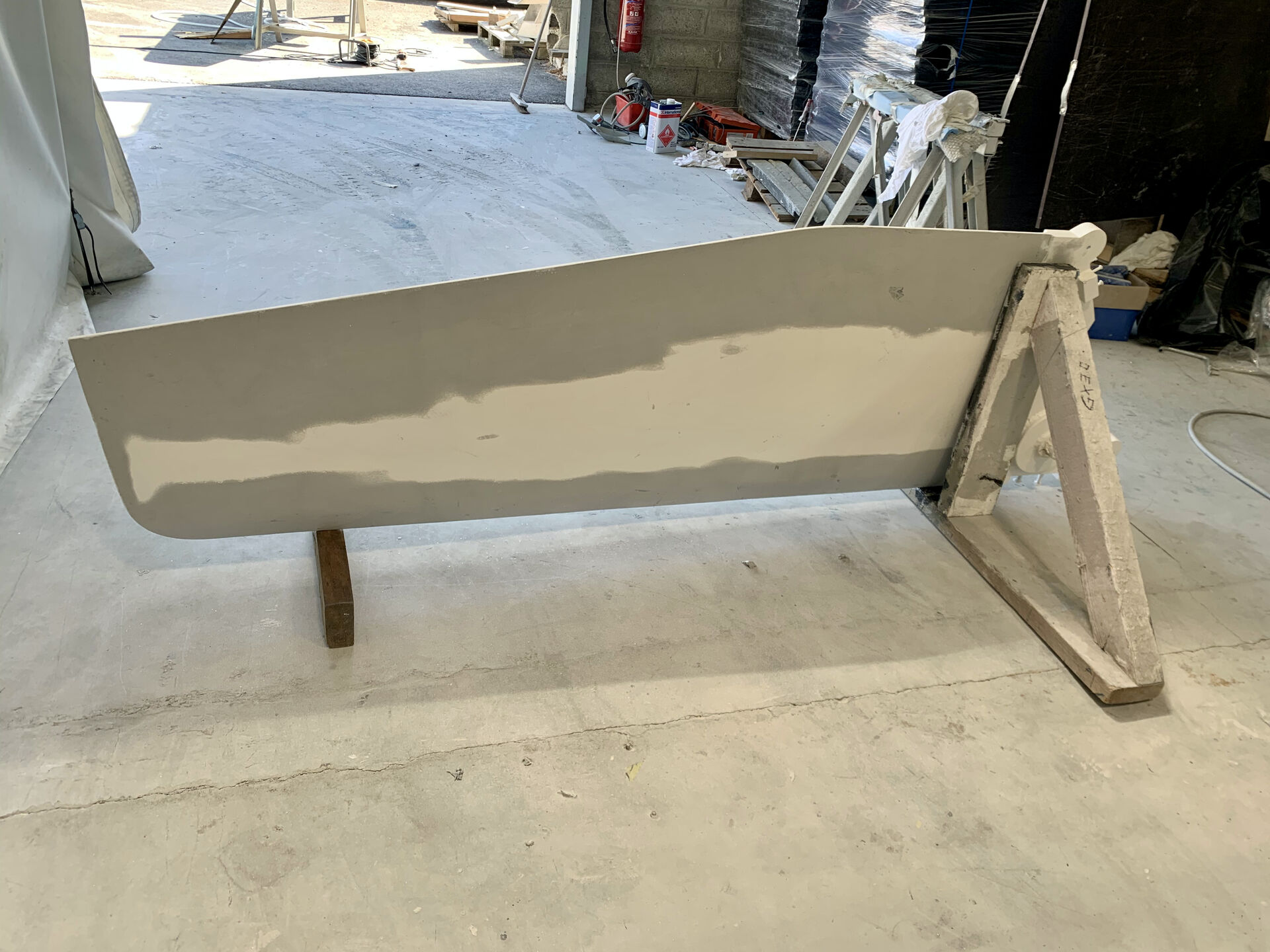 We think Scout might be heading toward the main yard soon - and then the interior will begin. See you then!