Getting Dressed
It's been over a month since the last update from France but Scout has been on the move! After the welding finished in Condé-sur-Noireau a few weeks ago, she has been moved 100 miles or so to Cherbourg, and is currently in the paint yard, awaiting her first outfit.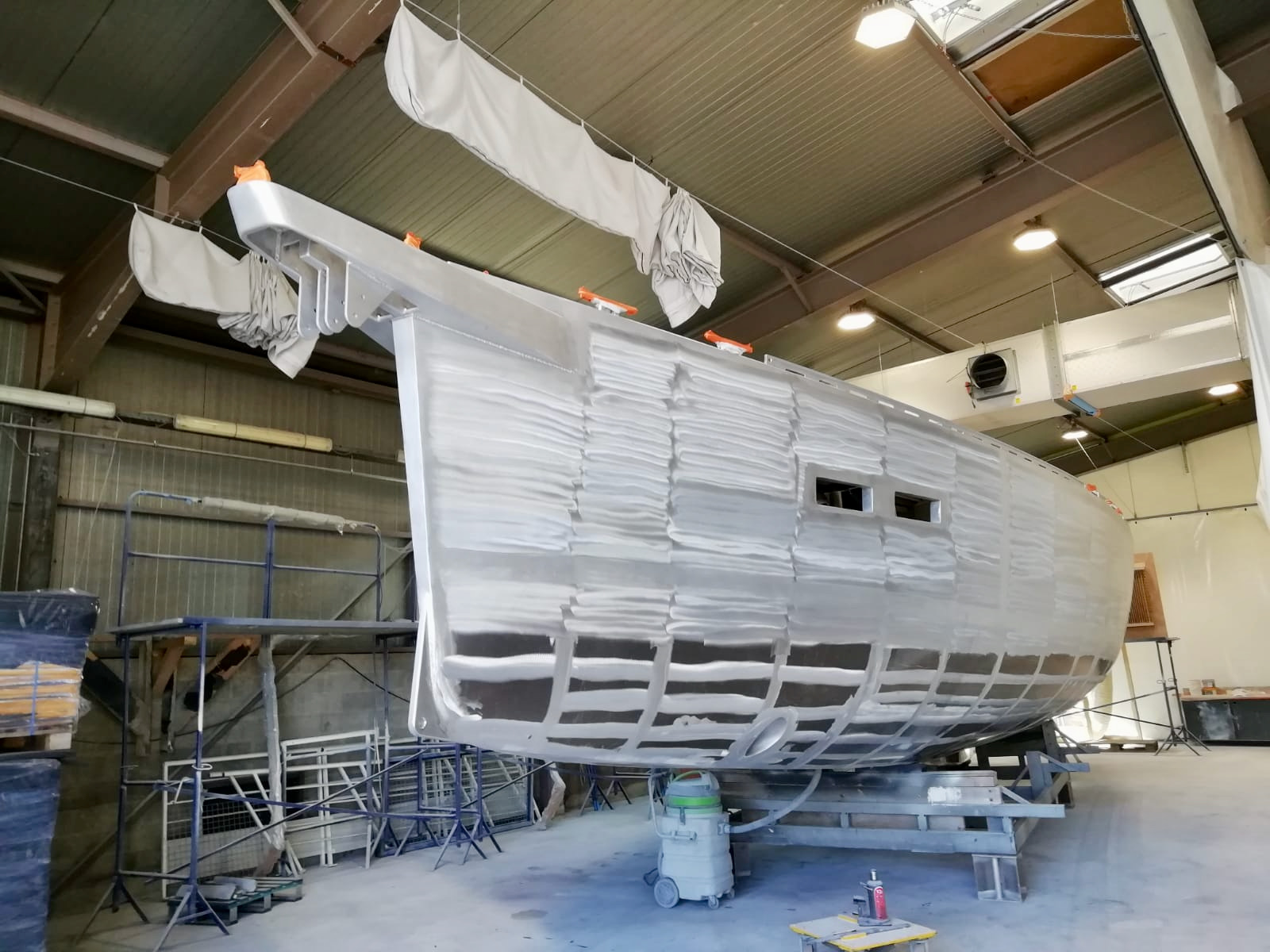 As you can see, the upper part of the hull has been finely polished. Although the white brushed metal looks pretty cool, we will actually be getting that covered in a matte charcoal metallic vinyl wrap.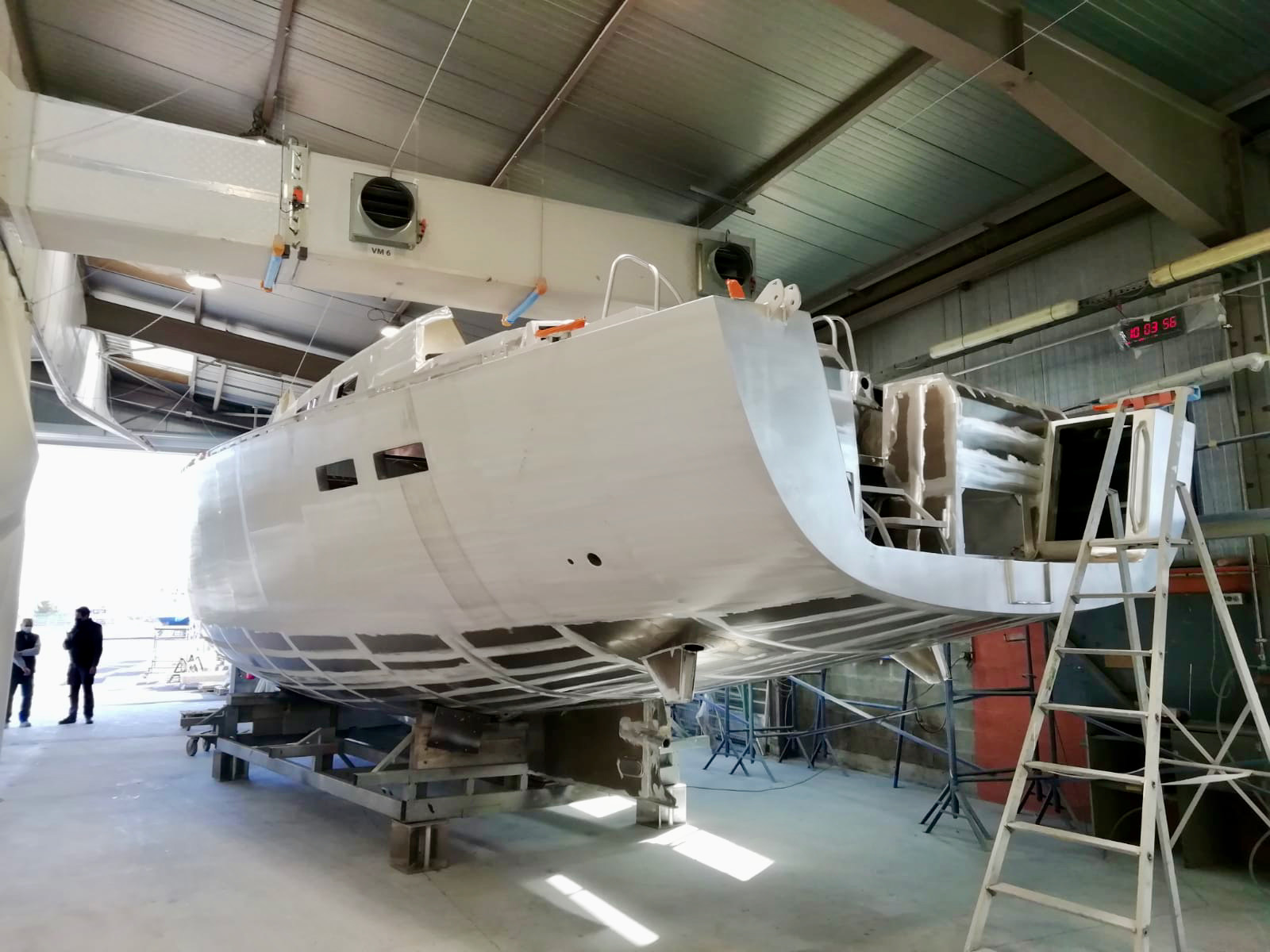 The lower part of the hull will be painted with a marine paint, which is why Scout has been wrapped up in this plastic mask, and the curtains put around her in the shop: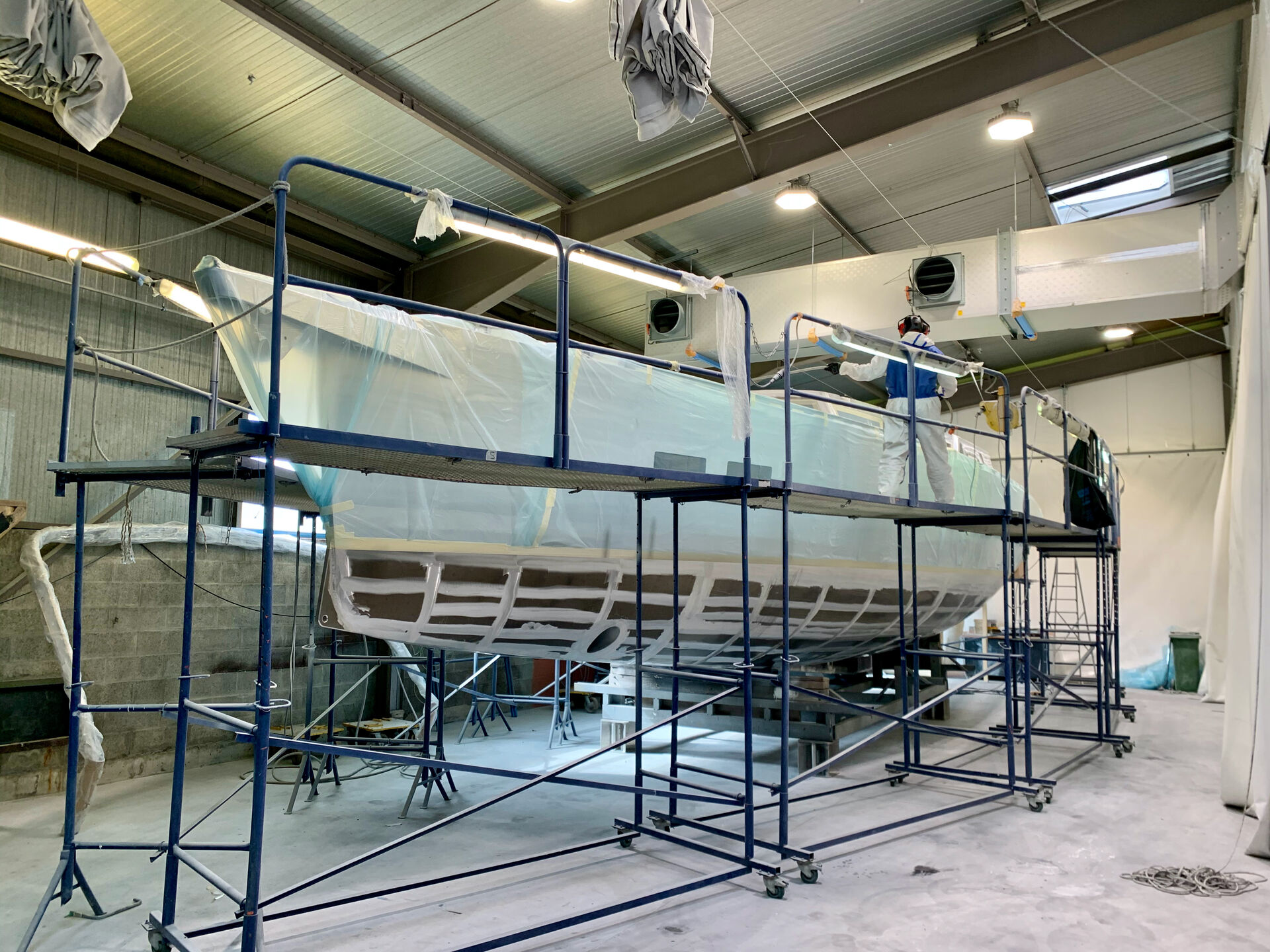 Up on top, most of the cockpit roof will be painted white, so the crew has been taping around that too:
Forward of that, the forward part of the deck and the aluminium parts of the roof will also be painted white, though the walkways and cockpit dining area will be covered in Flexiteak decking.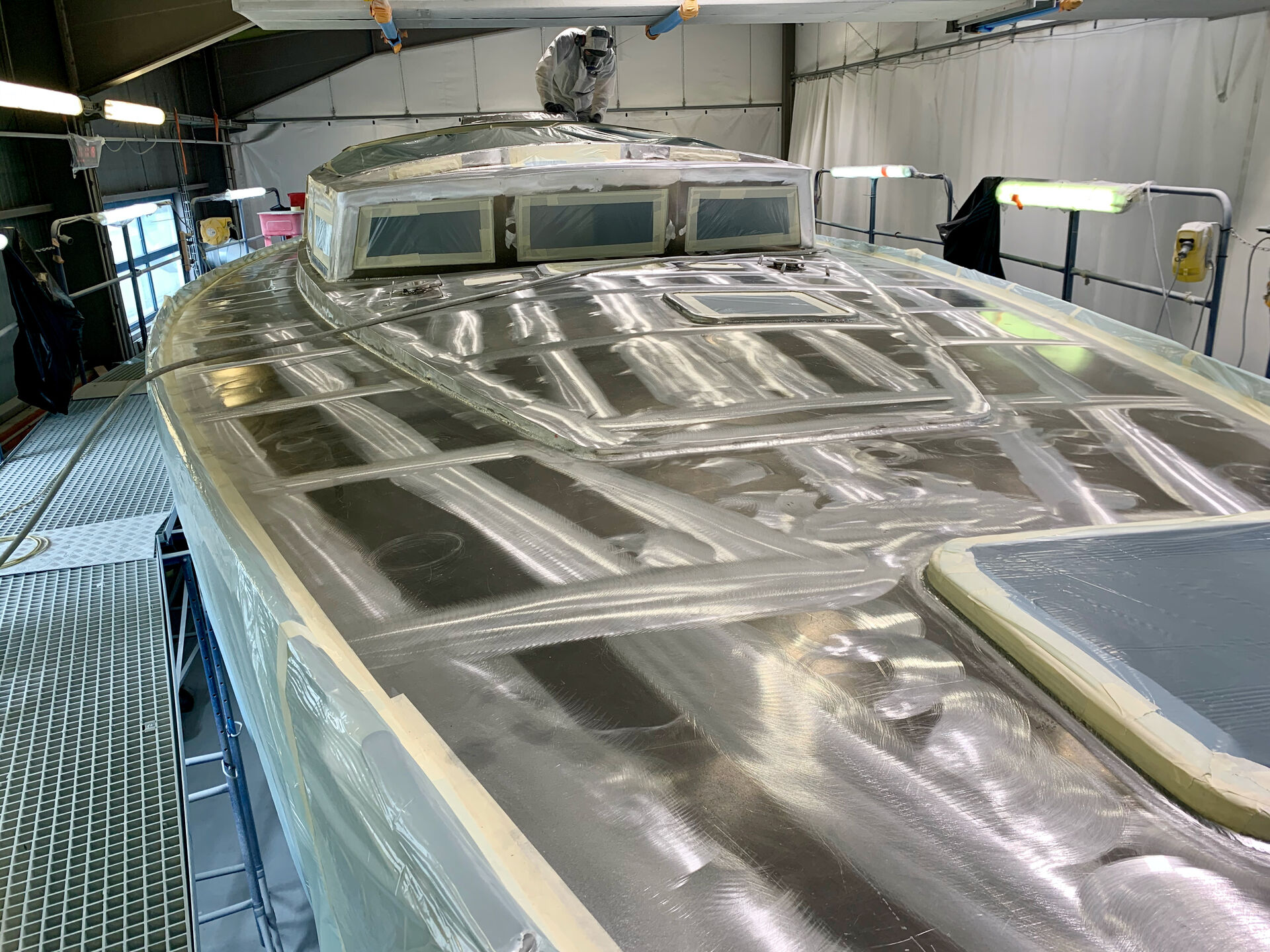 Hopefully the next set of photos will be post-paint! Until then, here's a quick view of the point where one of the two rudders will attach to the hull: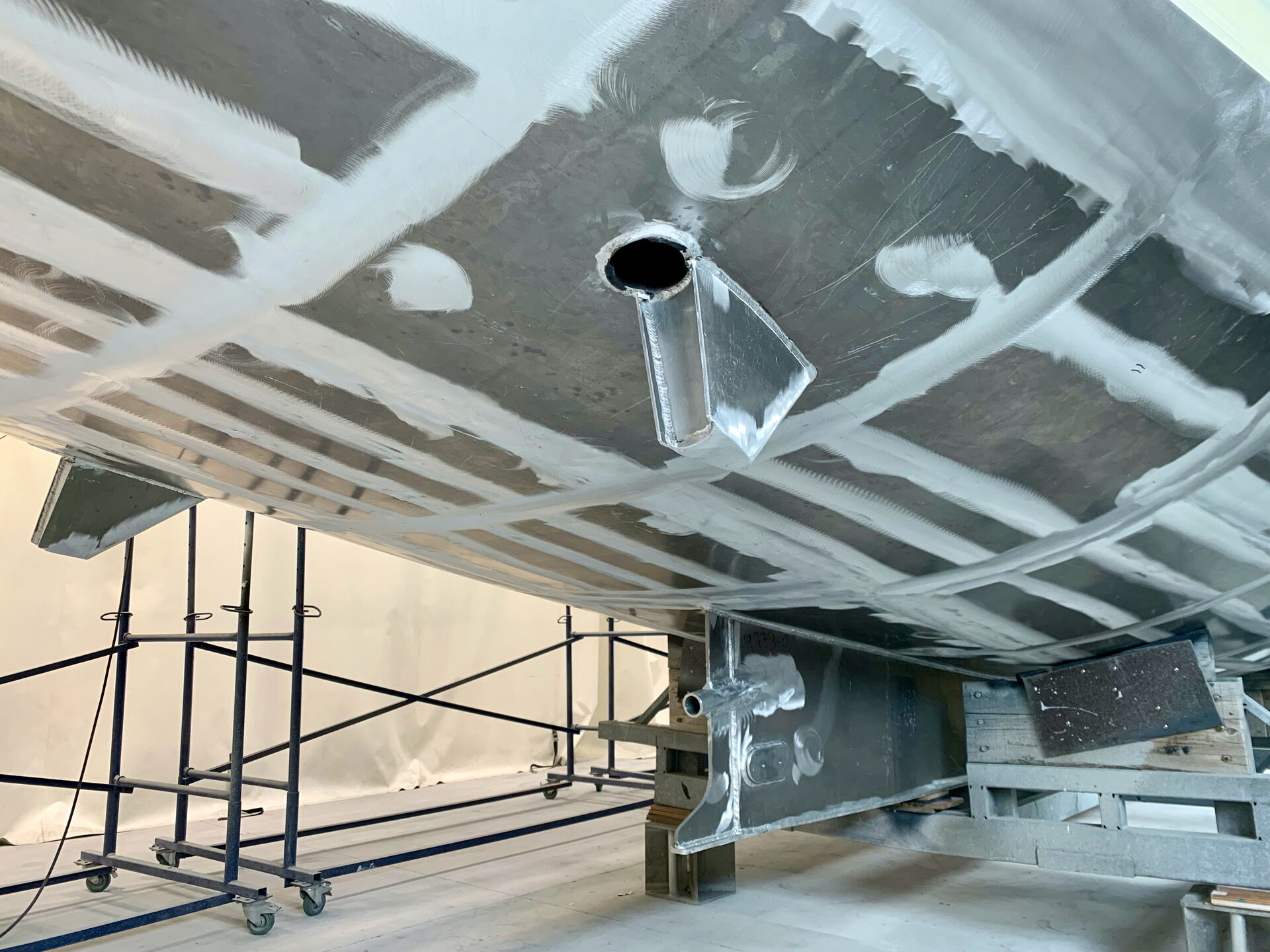 The rudderstock that you can just see at the top of the photo below will go up into the through-hull above, and then to the steering gear.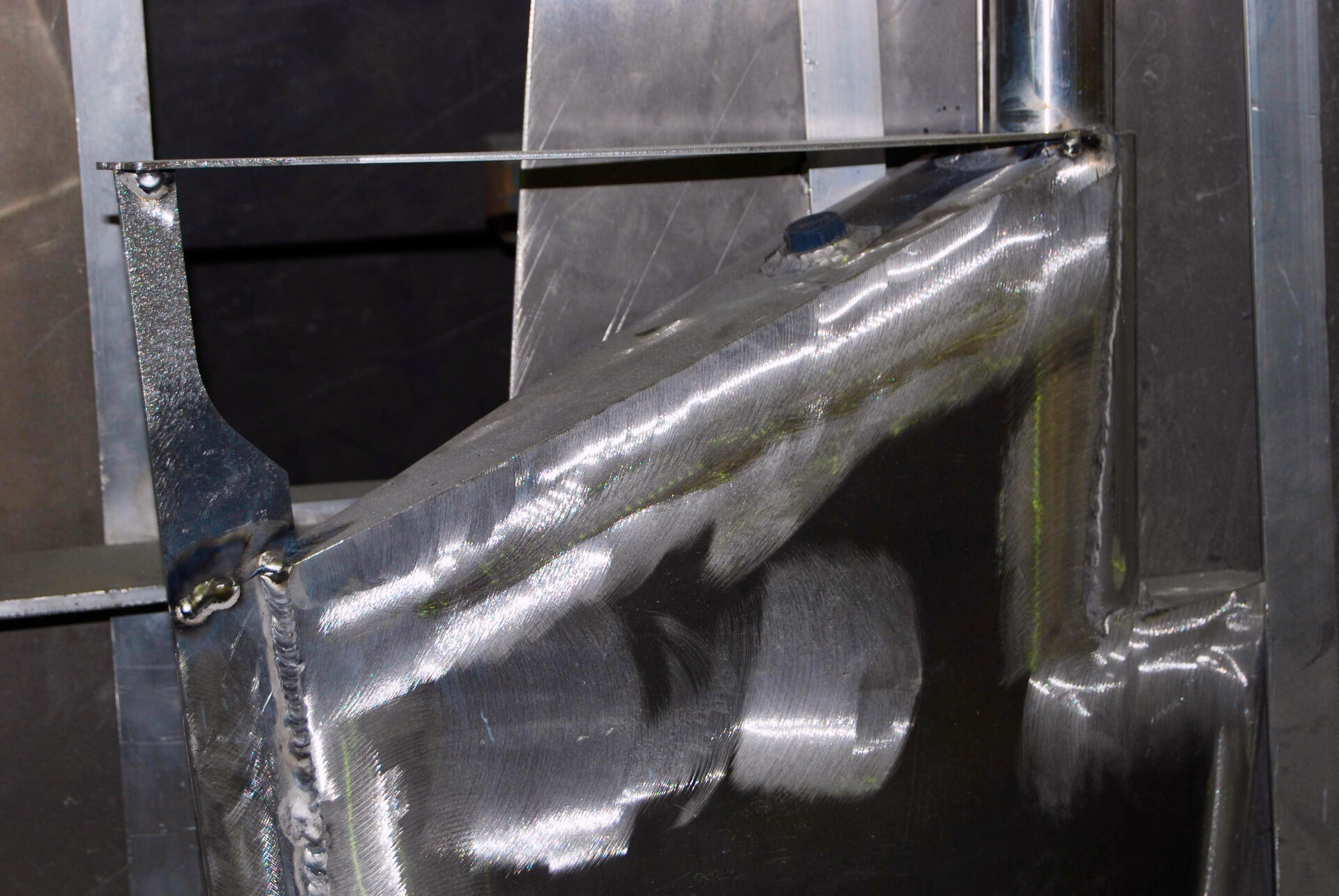 One thing that's interesting about the rudders on the Garcia 45 is that the top of the rudders themselves have a triangular 'crumple zone' that you clearly see above before it's been skinned.
In the event of the rudder striking an submerged object, the rudder can bend back without damaging the main part of the rudderstock, and should still remain effective in keeping the boat safe. One less thing to worry about.
Until next time, stay tuned!